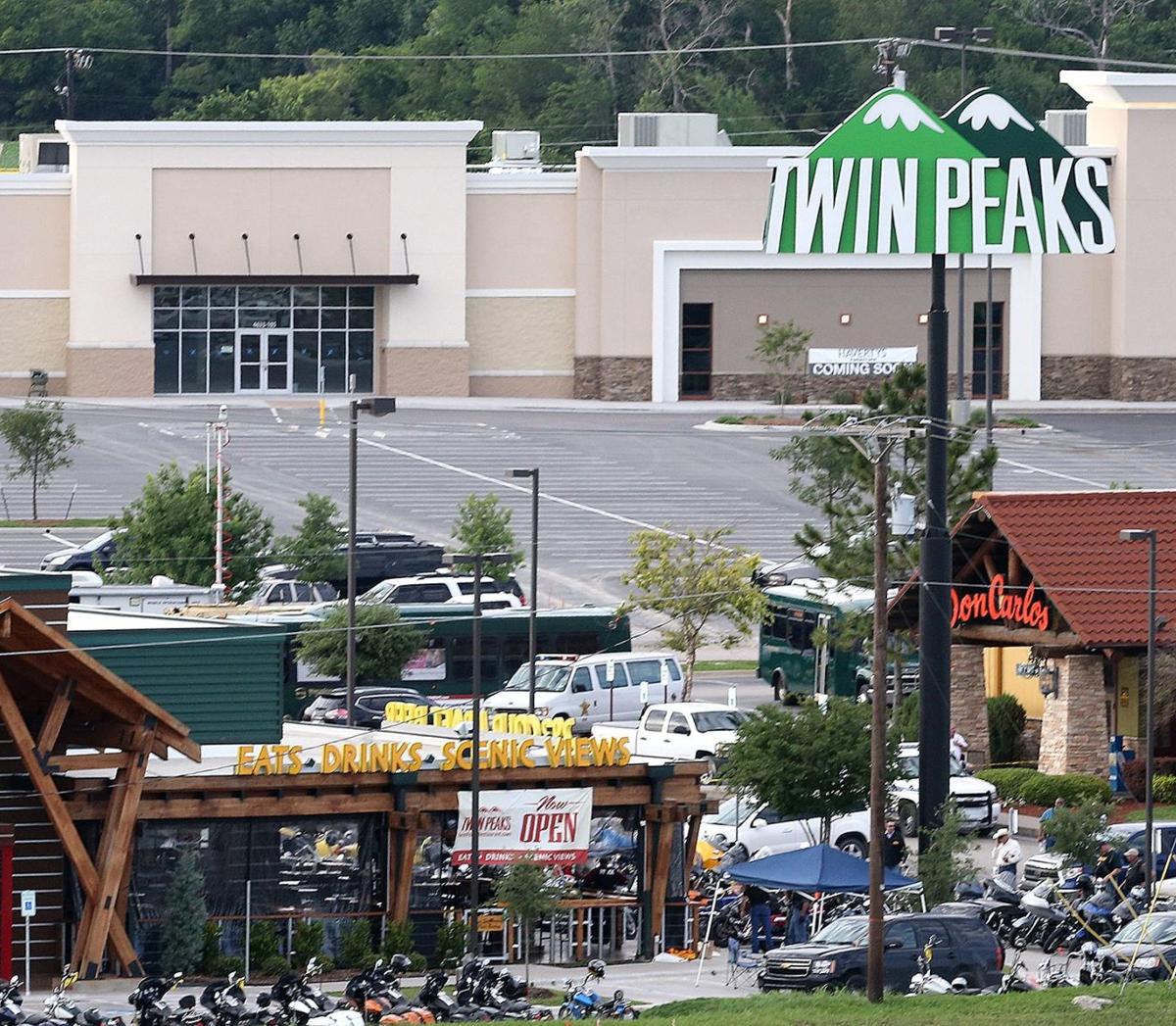 A Waco biker indicted in the Twin Peaks shootout wants to go to trial first and as quickly as possible as a "test case" to prove that prosecutors are working under a "flawed" legal theory, the man's attorney said Monday.
Houston attorney Paul C. Looney, who represents Cody Ledbetter, filed a motion Monday requesting "the earliest possible trial setting" for Ledbetter, a 26-year-old auto mechanic and a member of the Cossacks biker group.
Nine of those indictments were sealed because the defendants had not yet been arrested. Three of those bikers named in sealed indictments turned themselves in to the county jail Monday and the indictments were unsealed.
They include Ray Nelson, Jeffrey Veillon and Clifford Pearce. Nelson, of Waco, remained in jail Monday under $250,000 bond, but jail officials had no information about Veillon and Pearce on Monday evening.
District Clerk Jon Gimble confirmed that the three indictments had been unsealed, but he had no additional information about the cases.
Looney said he hopes his motion serves as a possible solution for the "potential quagmire" the possibility of 80 more indicted cases could pose to the county's judicial system and taxpayer-based coffers.
McLennan County District Attorney Abel Reyna said the remaining 80 cases from the Twin Peaks melee will be handled "in one form or fashion."
Reyna did not return phone calls Monday seeking comment for this story. His first assistant, Michael Jarrett, who spoke with Looney about the motion Monday, declined comment.
"Most of the defense lawyers believe that you cannot have a conviction based on the notion that these people showed up at Twin Peaks in a show of force," Looney said. "Most of us believe that theory is flawed and that the appellate courts will not support a conviction on it.
"If, in fact, they do support a conviction, all of the other defendants are going to want to plead out to save as much time as they can. But if we are correct, most of the cases will have to be dismissed and won't have to be tried. I am ready to pick a jury," Looney said.
Looney's motion says the state's theory that the bikers are guilty by "arriving at Twin Peaks for a bike-club informational meeting" while wearing motorcycle jackets bearing insignias of either Cossacks or Bandidos in "a show of force for a criminal street gang" can't be supported by the evidence.
"It is a theory that does not appear to have ever before been presented to a Texas court," his motion states.
The cases will be tried separately, and many will seek to move their trials from McLennan County because of publicity, the motion says.
The trials will be an "enormous strain" on the resources of McLennan County courts, prosecutors, taxpayers and defense attorneys, Looney wrote.
"Further, it is almost inconceivable that any defendants will choose to plead guilty when being faced with an untested legal theory — it could conceivably be malpractice for an attorney to recommend a guilty plea on what may turn out to be deemed legally insufficient evidence because of a flawed prosecution theory.
"Because of the remote likelihood that any significant number of cases will be resolved with pleas or dismissals and the large number of defendants, even if one case was tried every week it would take more than two years to resolve the cases from this one incident," the motion says.
Most cases are resolved through plea agreements. But these cases are not like ordinary cases, Looney's motion states.
Because of the percentage of these cases likely headed to trial, the 106 cases are more like adding 1,000 extra cases to the courts' dockets, the motion says.