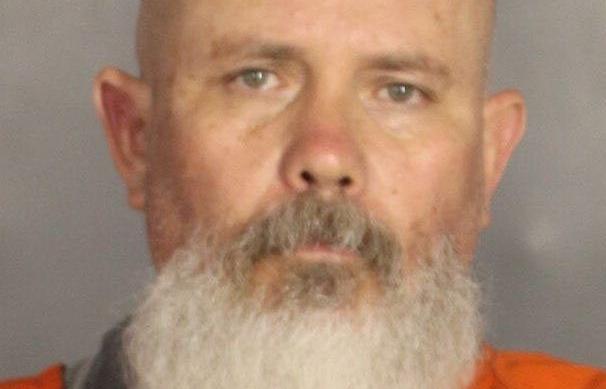 A judge on Friday rejected a request from a biker who was wounded during the Twin Peaks shootout to lift a bond condition that prohibits him from associating with other bikers from groups present at the May 17 incident.
Seth Sutton, attorney for Jeff Battey, a member of the Bandidos group from Ponder, charged that the restriction violates Battey's right to free association and that is an "absurd notion" to think that the restriction somehow is keeping the community safe.
Prosecutors opposed that request in November and opposed Battey's motion Friday.
The judge denied his request Friday to allow Battey to speak with other bikers, rejecting Sutton's claims that the bond condition has forced Battey "into a life of isolation and loneliness."
Sutton argued in a motion that Battey's life is "largely structured" around his love for motorcycles and his circle of friends are bikers.
"The state will likely scoff at the notion of Mr. Battey suffering an emotional impact from this isolation as it has paraded a propaganda campaign to the media to dehumanize Mr. Battey and bikers generally," Sutton's motion states. "However, Mr. Battey is indeed human. If you cut him, he will bleed. If you take away his friends, it will take an emotional toll on him."
Battey, 52, a former Marine who remains free on $1 million bond, had no criminal history before May 17, Sutton said. A biker at Twin Peaks fired a gun at Battey's friend, Ray Allen, and then pointed the gun at Battey's chest, Sutton said. Battey raised his arm to shield himself and was shot in the arm, he said.
Battey has had two friends who have died since his release from jail, a third who is suffering from personal problems and a fourth afflicted with cancer, the motion states. If not for the bond restriction, Battey would have been a pallbearer at the funerals and would be available to help his other friends, according to the motion.
"Therefore, to continue to force Mr. Battey into this life of isolation, depriving him of the very human interactions that serve as the fabric of his life with zero evidence to justify it and with zero evidence that it serves any purpose whatsoever is oppressive. It is cruel," the motion contends.
Sutton also argued that the condition deprives Battey from being able to participate in his own defense because it limits his ability to talk to his co-defendants.
Sutton said he and Battey are considering appealing Strother's decision to the 10th Court of Appeals in Waco.
At the hearing in November, prosecutor Michael Jarrett argued that Battey has been identified as a "shooter" during the chaotic biker battle and that he accepted the conditions of his release when he posted bond without an agreement from the district attorney's office.
Jarrett also noted that Battey was carrying two tomahawks with him that day.