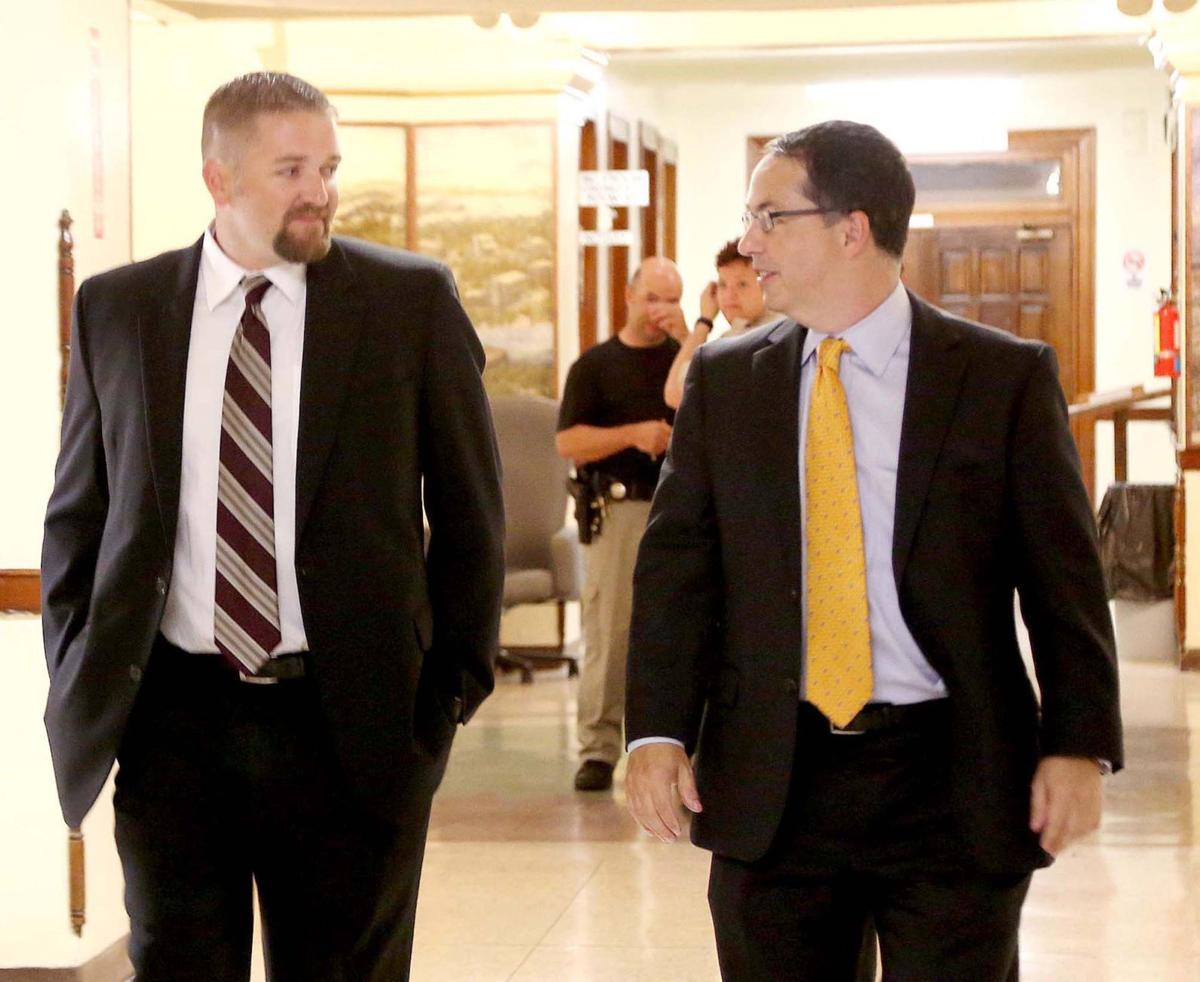 The Dallas attorney for the second defendant scheduled to go to trial in the Twin Peaks shootout is pushing back against prosecutors' request to delay his client's November trial date.
The McLennan County District Attorney's Office filed a request for a continuance Tuesday, seeking to postpone the Nov. 6 trial of former biker Matthew Clendennen. A panel of more than 600 potential jurors has been summoned to report to court Oct. 27 to answer questionnaires to aide jury selection.
Clendennen's attorney, Clint Broden, immediately filed an objection to the continuance, saying the delay would further infringe on his client's right to a speedy trial.
"I think it's ridiculous that the (district attorney) has more than 30 attorneys in the district attorney's office and they have four attorneys working on this case," Broden said. "I don't know what they expected when they indicted 155 people and refused to ask for any help."
Broden said he believes the request for the continuance is related to the first trial of a Twin Peaks defendant, Jacob Carrizal, the Bandidos Dallas chapter president, which started last week and remains ongoing.
Carrizal faces a charge of directing the activities of a criminal street gang and two counts of engaging in organized criminal activity in the May 17, 2015, shootout that left nine dead and more than a dozen injured.
"The October 20, 2017, pretrial conference has been set up in this case for more than a month," Broden said in his response to the state's request for a continuance. "At the time it was set, the state was well aware of the dates for the Carrizal trial."
McLennan County District Attorney Abel Reyna declined to comment Tuesday on the continuance motion or on Broden's objection.
Matthew Johnson, 54th State District Court Judge, is overseeing Carrizal's trail and was originally set to oversee Clendennen's. Johnson stepped down from Clendennen's case earlier this month after Broden filed a recusal motion. Senior Judge Doug Shaver, of Houston, will hear Clendennen's case.
In his objection to the continuance, Broden wrote that Clendennen has repeatedly requested a speedy trial.
"The foolhardy decision to indict 155 motorcyclists, including those like Mr. Clendennen who played absolutely no part in the violence and did not encourage the violence at Twin Peaks, has consequences including providing speedy trials for those indicted," Broden wrote in an email, mirroring part of his filing. "In addition, the District Attorney's Office has declined to request assistance from outside prosecutorial agencies. The decision by Mr. Reyna's office to seek yet another delay is simply unconscionable."
Broden has also requested a court of inquiry to determine if Reyna or Waco police Detective Manuel Chavez lied under oath during a hearing last year in the Twin Peaks cases. Broden claims Reyna testified to what Broden calls "extensive discussions" he had with Chavez before the detective signed the identical, "fill-in-the-name" arrest warrant affidavits for 177 motorcyclists after the shootout.
Chavez testified he never spoke to Reyna that night.
David Peeples, judge of the Fourth Administrative Region, was selected by First Administrative Regional Judge Mary Murphy, of Dallas, to preside over the court of inquiry.
Broden said he hopes the state is ready for his client's trial Nov. 6. He said he has been ready to defend Clendennen since the day he was indicted.
"Mr. Clendennen has been ready for more than two years," Broden said. "I think people need to know that the source of the delay in these cases is Abel Reyna's district attorney's office."