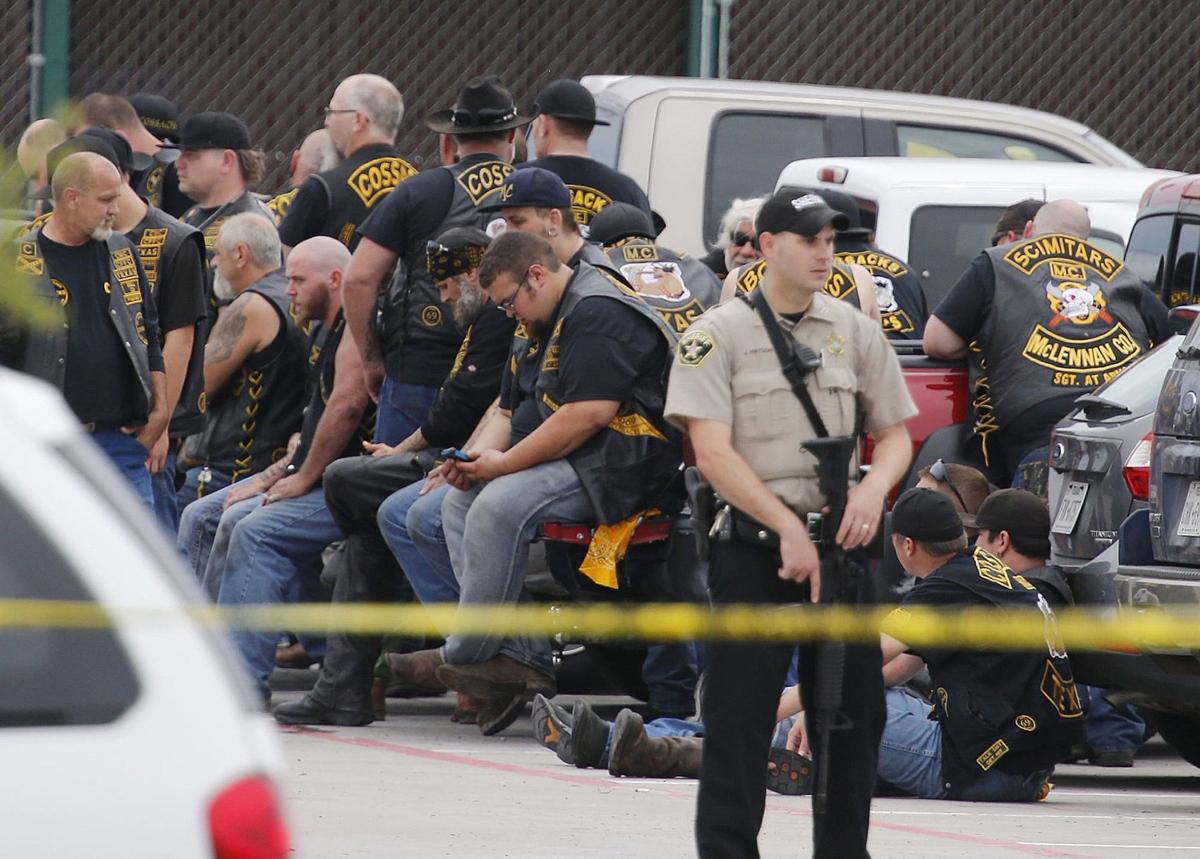 A McLennan County grand jury that returned indictments against 106 bikers in November will be called back into service on March 23, a judge said Thursday.
Judge Matt Johnson of Waco's 54th State District Court extended the term of the grand jury by 90 days in December so it could continue its investigation into the May 17 shootout at Twin Peaks that left nine bikers dead and dozens injured.
The grand jury's extended term is set to expire at the end of March.
Johnson said Thursday that he was notified that the grand jury will be summoned to meet again March 23.
That leaves 80 cases left to be considered by the grand jury.
It is unclear if McLennan County prosecutors will present the remaining 80 cases or present evidence concerning the Waco police officers who fired their weapons during the melee.
Prosecutors may want to present the officer-involved shooting evidence to another grand jury that is not considering evidence against the bikers, courthouse sources said.
District Attorney Abel Reyna and his first assistant, Michael Jarrett, did not return phone messages left at their offices Thursday.
Since the term of the grand jury considering the biker cases was extended, a second grand jury was empaneled by 19th State District Judge Ralph Strother and it has been hearing regular cases not related to the Twin Peaks incident.
Attorneys for the bikers have been critical of the way the cases have been handled, charging that the identical indictments are "cookie-cutter, fill-in-the-blank" indictments and do not clearly specify an offense.
Those indicted already were charged with engaging in organized criminal activity, with the underlying offenses alleged to be murder and aggravated assault. The charge is a first-degree felony, punishable by up to life in prison or from 15 to 99 years in prison.
"We are not done," Reyna said in November after the first round of indictments were returned. "We still have a lot of work to do. We will continue to do that. My office is dedicated, as is the team, to seeing that justice is done in all those cases."
Jarrett has said prosecutors need more time to prepare for trial while multiple local, state and federal agencies continue to analyze cellphones, DNA, ballistics and other evidence.