While authorities have said for months that nine bikers died in the May 17 Twin Peaks shootout, indictments in the cases attribute a 10th death to the melee.
The names of the nine bikers killed in the clash of the rival groups have been widely reported. But it wasn't until recently, when the indicted bikers appeared in court for arraignments and the indictments were read aloud, that the inclusion of a 10th biker, identified in indictments as William Anderson, was noticed.
Waco police and McLennan County prosecutors did nothing Thursday to help clear up the discrepancy.
District Attorney Abel Reyna did not return phone calls, and prosecutors Michael Jarrett and Brandon Luce declined comment, deferring questions to Reyna.
Likewise, Waco Assistant Police Chief Ryan Holt and Sgt. W. Patrick Swanton referred questions about the indictment to Reyna, but both said they were not aware of more than nine bikers killed on May 17.
Father and son Cossacks John Robert Wilson and Jacob Ryan Wilson pleaded not guilty Thursday during brief appearances in 19th State District Court.
John Wilson said neither he nor many other bikers know of anyone named William Anderson who was a biker and who was killed in the Twin Peaks incident.
Wilson speculated that prosecutors might have mistaken William Anderson for James Kenneth "Spaz" Anderson, a 53-year-old member of the Bandidos group who was wounded at Twin Peaks and was killed Sept. 3 in Nebraska when his motorcycle struck a deer.
"It looks like there is a Nebraska deer they need to indict," Wilson said.
Prosecutors obtained a search warrant in September to remove a bullet from Anderson's arm at a funeral home in Henderson before he was buried. The bullet was forwarded to the U.S. Bureau of Alcohol, Tobacco, Firearms and Explosives, which is conducting forensic analysis of weapons and projectiles in the case.
Others also speculate that it was an error by Reyna's office, similar to how the indictments list someone named Cory Ledbetter among the 24 bikers included as assault victims in the case. Cody Ledbetter was wounded, but there is no record of someone named Cory Ledbetter being involved at Twin Peaks, they say.
Ledbetter's attorney, Paul Looney, of Houston, also said he has heard of no biker killed named William Anderson.
"It's peculiar," Looney said. "At the very least it is sloppy. It was a blunder. I don't know what happened and I don't know what they were doing for the past six months, but it wasn't fact-checking."
Looney filed a motion seeking the earliest trial setting possible for Ledbetter. He also filed a motion to quash the indictment. A hearing on that motion is set for Jan. 8.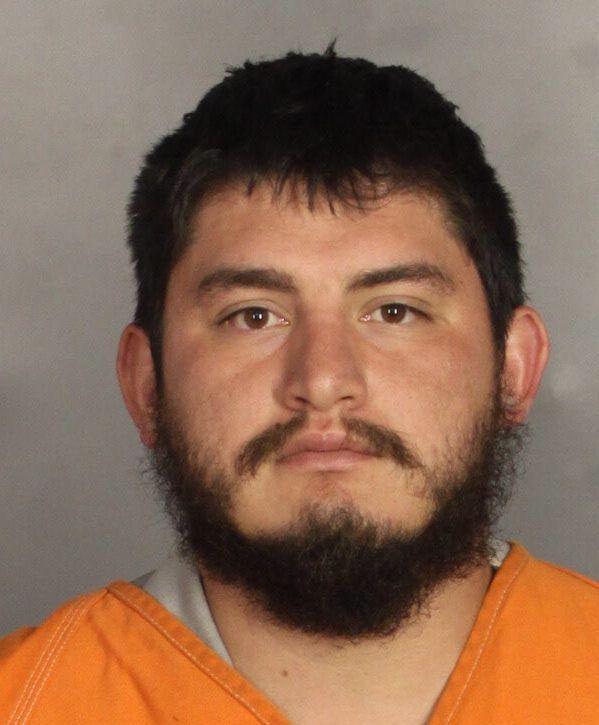 Jorge Salinas, a Cossack from Lometa, also pleaded not guilty Thursday during his arraignment.
His attorney, Brian Bouffard, of Fort Worth, said Salinas is a former Marine who served two tours of duty in Afghanistan. He now works at a winery, he said.
"I am proud to know him. I am fortunate to represent him," Bouffard said.