Speculation about the financial hit McLennan County could endure as a result of the May 17, 2015, Twin Peaks biker melee has ranged from minimal to complete bankruptcy.
So far, the county has escaped a major financial hit.
But 133 plaintiffs are waiting in the wings to proceed with civil rights lawsuits, many against the county or county employees. Timing hinges on evidence from a Bandidos federal racketeering trial in San Antonio being made available. The civil rights lawsuits in Austin have been held up as federal prosecutors revealed last year their investigation contained information that could prove relevant to the Waco criminal cases, of which only 27 remain active. A judge ruled the civil cases could not proceed until the criminal cases conclude.
The state has twice reimbursed McLennan County for a majority of its expenses related to the Twin Peaks shootout, and only one of the original 155 individuals originally indicted has gone to trial.
While the county faces pending litigation, Precinct 4 Commissioner Ben Perry said he believes any potential expenses are a ways off. And, it is unlikely the county would have to make full payouts, if any, during any one budget year, Perry said.
Since county commissioners cannot designate money for future expenses, they must handle it one year at a time, he said.
County Judge Scott Felton said commissioners are taking advice from attorneys and the county's insurance company about different scenarios that would increase the county's financial risk.
"We don't have all the answers to that yet, but I feel like we will be able to handle it," Felton said. "It's unfortunate. The money could be spent on many more useful things that our community needs. But nevertheless that's the whole purpose of the county commissioners court taking the position that we need to be in good financial shape so these unexpected, hopefully nonrecurring expenses, can be paid without having to go into debt or raise our tax rate because of those."
The span of three years has not brought clear answers to the basic questions of the Twin Peaks shootout: Why did it happen? Why did it happen at a crowded suburban shopping center in Waco while patrons were enjoying a leisurely Sunday lunch?
Lawsuits
The county's insurance is through the Texas Association of Counties Risk Management Pool, which the county contributes to, along with other Texas counties.
The county's deductible on individual claims is $10,000, County Administrator Dustin Chapman said. After the deductible is paid, the pool will cover up to $2 million per claim, Chapman said. Any payments over that amount would be covered by the county, he said.
In 2014, McLennan County paid its deductible and overage costs after nine sheriff's deputies and the county settled a discrimination suit.
The county paid almost $600,000, while the Texas Association of Counties Risk Management Pool paid $2 million. In the suit, the plaintiffs alleged Sheriff Parnell McNamara fired or demoted them in retaliation for supporting his 2012 primary opponent, former Chief Sheriff's Deputy Randy Plemons.
Chapman said officials are still researching how the 133 claims in Austin would be addressed. It still has not been determined whether the cases will be treated as individual claims or one combined claim, Chapman said.
Texas Association of Counties Risk Management Pool representatives have stayed in touch with county leaders regarding pending litigation, Chapman said. However, many of the discussions, including one Tuesday, have been held behind closed doors in executive session.
Perry said if need be, the county can always tap into its fund balance.
The fund balance this year is up to almost 31 percent of total expenditures, or almost $33 million. The fund balance has been kept at 25 percent of total expenditures in recent years.
Commissioners would have to declare an emergency budget action to dip into the fund balance.
Over the past five years, the county has paid between $4,000 and more than $589,000 in damages, claims, and judgments, first assistant county auditor Frances Bartlett said. None of those were for Twin Peaks.
Commissioners keep a line item in the budget for damages, claims and judgments. They budgeted $100,000 for fiscal year 2018, 2017 and in fiscal year 2016. In fiscal year 2017, the county spent $57,218 in damages, claims and judgments. In fiscal year 2016, the county spent $93,964; $63,458 in 2015; $589,660 in 2014 and $15,375 in fiscal year 2013.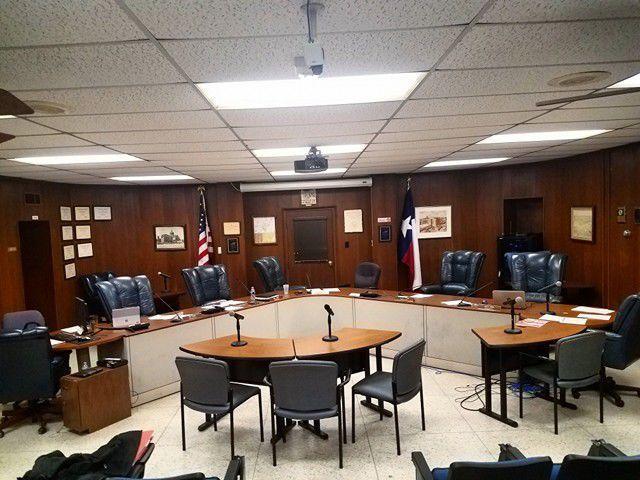 $1.2 million
As of May 10, the county has spent $1,228,667.36 related to Twin Peaks. Of that total, $914,058.07 was reimbursed by the state through grants, leaving the county to pay $314,609.29.
"Of course back then, nobody had any clue how this would have all turned out," Perry said. "Again, it was unprecedented and hadn't happened anywhere, so there were no blueprints to look at as to how this unfolds.
"Financially, yes, we've been very pleased with how this has worked out. Expenses have been less than assumed, and secondly, the reimbursements by the state have been very pleasant."
Felton said the financial hit has cost the county, but not enough to raise the tax rate.
The county received two reimbursement grants from the County Essential Services program, part of the governor's criminal justice division. The first grant helped with day-of expenses while the second grant was for the $572,000 in overtime costs for sheriff's deputies who provided extra security before and during the trial of Jacob Carrizal, Dallas Bandidos chapter president.
That trial, the only to date, ended in a hung jury and a mistrial. Carrizal is set to be retried in September on different charges.
Before Twin Peaks, the last time McLennan County received funding from the state's County Essential Services Program, it got between $40,000 and $50,000 to cover costs associated with a two-week capital murder trial of defendant Albert Leslie Love, which was moved to Williamson County in 2013.
A portion of the more than $1.2 million in expenses included day-of expenses: $225 per body to transport the nine dead, another $2,500 per body for the nine autopsies conducted in Dallas County, and $190,010.98 that went to LaSalle Corrections for care of prisoners.
For the current fiscal year, which started Oct. 1, instead of "padding the budget," commissioners agreed to pay Twin Peaks-related costs as they occurred. During budget workshops, multiple department heads asked for additional money to go toward anticipated Twin Peaks-related costs. Commissioners at the time denied those requests and decided to draw from the county's contingency fund as needed.
Felton, Perry and Precinct 1 Commissioner Kelly Snell each said unless presented with information to direct them otherwise, they will probably maintain that same strategy in the upcoming budget year.
Commissioners are scheduled to start budget discussions at the end of June for the fiscal year 2019 budget, which starts Oct. 1.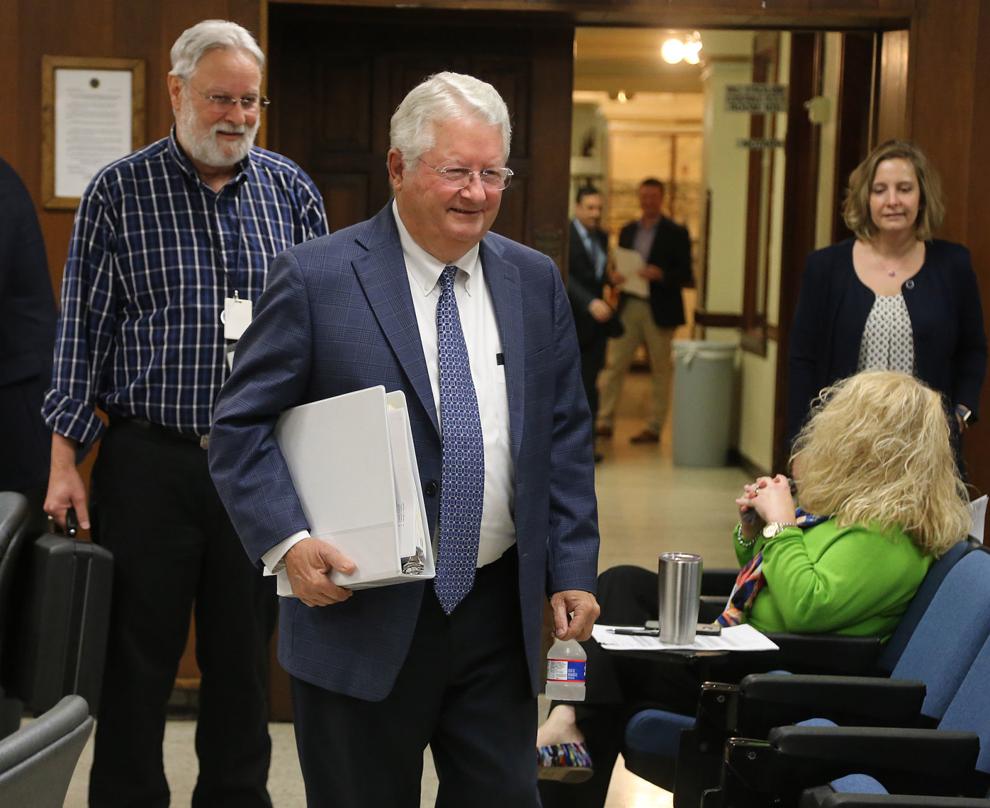 A breakdown
The commissioners court put $1,015,500 in the countywide contingency line item for fiscal year 2018. The amount was in line with previous years, which always had funding left over with normal contingency expenses. Commissioners put $1 million in the countywide contingency line item for fiscal year 2017 and ended with $10,674 left in that line item, Bartlett said. In fiscal year 2016, commissioners started with $1.3 million and ended with $3,500, she said.
Perry said budget discussions will reveal whether the court needs to increase its contingency line item for the upcoming fiscal year. Perry said the county has been very fortunate the majority of its Twin Peaks-related spending has been reimbursed by the state.
While some Twin Peaks-related expenses were one-time costs, others fluctuate, including costs for indigent defense.
More than $286,000 has been accrued in indigent defense costs associated to the Twin Peaks incident, according to county documents.
Commissioners adjusted overtime rules for deputies in preparation for the first trial. Typically, deputies receive time off to offset any overtime, rather than additional pay.
More than $624,000 has been spent on overtime.
A third of that, or $216,067.65, was spent Oct. 8, 2017, through Oct. 21, 2017, during Carrizal's trial.
During the trial, $2,382.31 was spent on supplies from Sept. 30 through Nov. 1, 2017. Expenses covered hard drives, color photos and flash drives, among other things, according to county documents.
The county also accrued $86,619.28 in expenses for professional services, ranging from court reporters, expert consultation, and forensic analysis, among other services.
A portion of the professional services costs went to four invoices related to insurance payments for lawsuits and claims, Bartlett said.
There were four invoices totaling $26,972, she said.
Accrued costs for meals for the "trial team" totaled $1,444.01 during Carrizal's trial, according to county documents. Expenses occurred at McAlister's, CS Pizza Inc., Uncle Dan's Rib House, and George's, among other locations.
Almost twice that amount was spent on meals for the jury during Carrizal's trial.
The county paid $2,551.91 to feed the jury from Oct. 3 through Nov. 16. Meals were bought from CS Pizza Inc., McAlisters, Chick-fil-A and Shipley Do-Nuts, among other locations, according to county documents.
Another $10,874.51 was categorized as miscellaneous costs, including more than $8,000 for four tent rentals from Pendley Party Productions. The remaining costs went toward shipping, a vehicle rental and signs.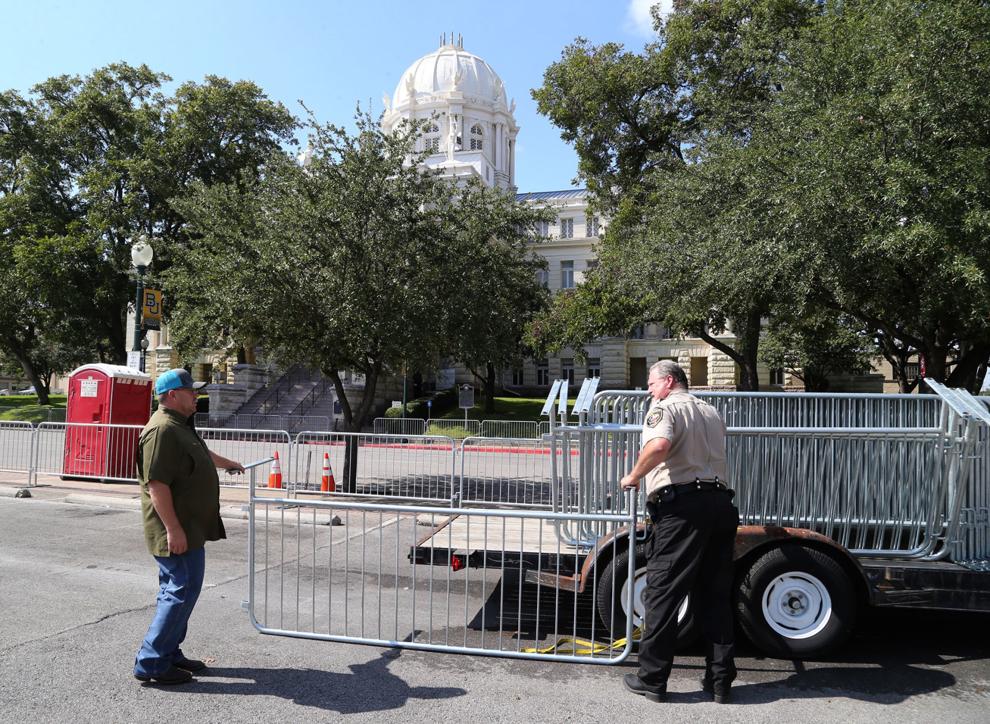 Snell said he expects to continue the "wait and see" mentality. Commissioners could never expect what the financial impact would be, and with only one trial complete, what it will continue to look like, Snell said.
"We never know what a lawsuit is going to cost, so you never know if you're going to be secure or not," Snell said. "You can have lawsuits come from anything. … I think we're always concerned about them, but as far as panicking and having to raise a bunch of money and put it in an account, I think no. We need to wait and see what happens first."
Even with a new district attorney taking office Jan. 1, any further movement in trials will take time, Snell said.
"I don't see changing it from what we did before, unless we get new information between now and then," he said.