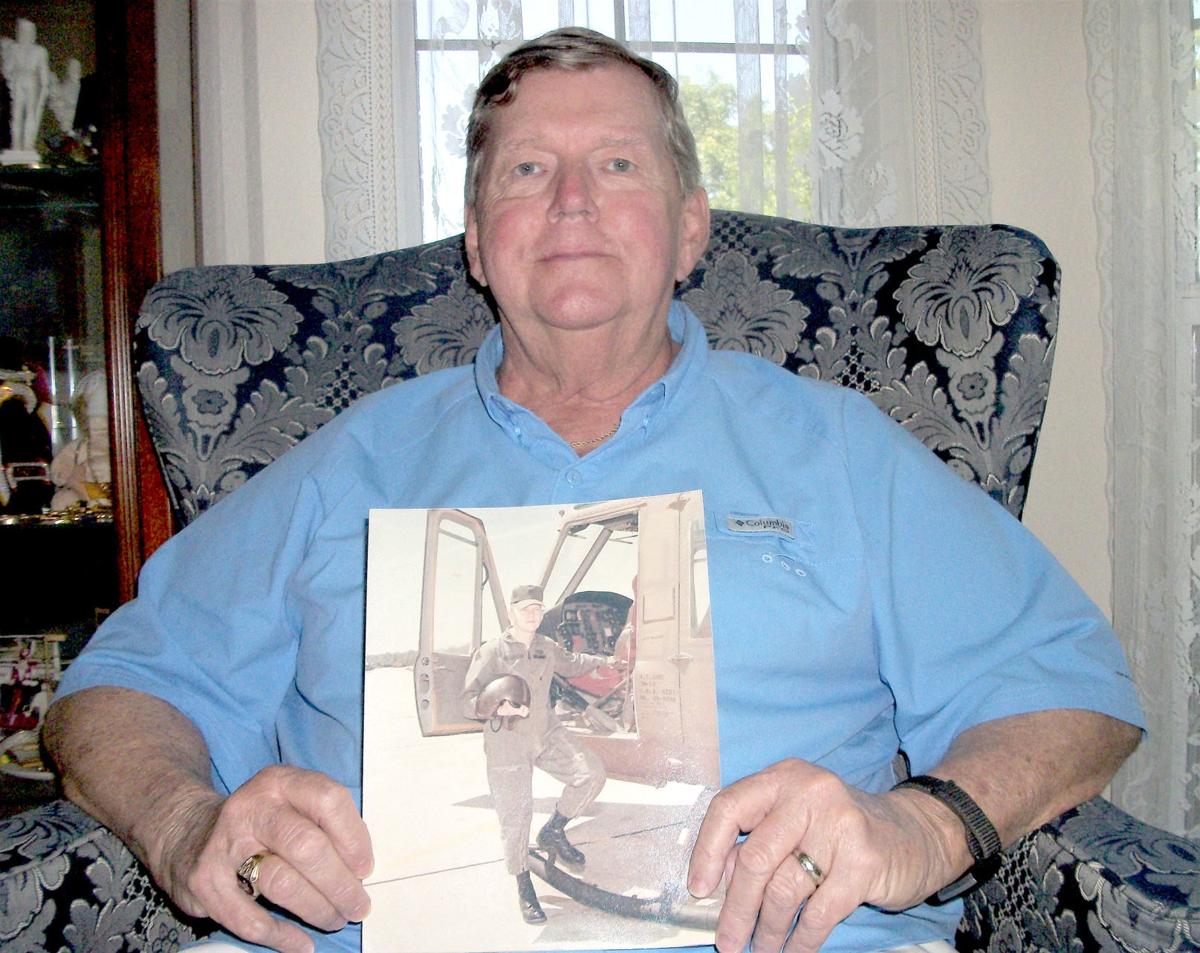 When Temple resident G. Roger Daniel, 73, was growing up, a big trip for him was to travel to Denver from his native hometown of Sterling, Colorado, to shop. That was about as far as he went.
Years later, Daniel would end up in Vietnam ― twice. For someone who never really went anywhere, it was worlds apart from his tight-knit hometown.
Daniel grew up in a small farming and railroad community. He and his two older brothers spent their time fishing and hunting. When Daniel was 3, he was run over by a car and spent six weeks in traction.
He attended Sterling High School, graduating in 1964. For about a year, he enrolled in Northeastern Junior College, but he knew his draft number was coming up. He and several friends all decided to join the Army rather than waiting to be drafted. Daniel was the only one who passed his physical.
In May of 1966, he went to Denver and was sent to basic training at Fort Bliss in El Paso, followed by advanced infantry training at Fort Ord in California. While he was there, an officer suggested he attend officer candidate school or flight training. He chose the former and went to Fort Benning in Georgia for his training, followed by Battalion Maintenance Officer School.
"I was thinking if I go to Vietnam, at least I wouldn't be in the jungle," Daniel said.
His first assignment was as a 2nd lieutenant in charge of maintaining all motorized vehicles with the 5th Honest John Battalion in Fort Knox, Kentucky. It wasn't long before they sent him to jungle warfare school in Panama. "I thought I didn't need it because I would be working on a tank," he said.
At the end of his training in Panama, he took a 30-day leave home before he went to Vietnam in January of 1968. He landed in Saigon, where he was issued his clothes, boots and his M-16.
"I was thinking, 'What the hell am I doing here,'" he said.
He was sent from Saigon to Pleiku in the Central Highlands region with the 4th Infantry Division. From there, he went to Bong Son, where he joined the 1st of the 35th, Co. D. It was along the coast in the II Corps region. Daniel was a platoon leader of an infantry rifle company. He was just 20 years old at the time.
Of course, all this meant he spent time in the jungle, something he didn't anticipate. He was in Bong Son when the Tet Offensive was launched and his battalion was moved to the Central Highlands region, where they sought out the North Vietnamese Army. "We always had some adventure," he said.
Among those adventures was a trip to what the soldiers called Mile High Mountain. The Air Force and Army artillery was so effective in softening up the enemy that by the time the 4th Infantry got to the top, not a single shot was fired.
One hundred-plus men set up a base camp on top of Mile High. They were there to support a mortar platoon. One day, a mortar round charge set off sparks that started a fire, which set off the ammo, firing it in all directions. Everyone scrambled to get off the mountain. There was a huge explosion, and everything was destroyed, including all their food and equipment. Amazingly, no one was hurt.
"We made such a big noise that the NVA left the valley before we got off that hill," Daniel said.
There were more adventures, some not fun. One was running into the NVA. One company a klick (military shorthand for kilometer) away had encountered the enemy, so his company went to help, but ran into the NVA themselves before they ever got there. A firefight ensued.
Daniel got clipped on the side of his head with a bullet, plus took several pieces of shrapnel. He had the fragments of a rocket-propelled grenade in his chest, and a larger piece lodged in his arm.
It was an awful firefight. Four people were killed, and many were injured. Daniel said they started with 24 guys and finished with 12.
That evening, they flew Daniel to Pleiku, then to the 6th Convalescent Center in Cam Ranh Bay. He was there for six weeks recovering. By the time he returned to his unit, they had replaced eight guys and moved to another location.
But changes were coming for Daniel. He would receive new training and go on to serve with the Montagnard or (Mountain Yard, as the soldiers called it).
And that's not all. Daniel would return to Vietnam ― this time to fly helicopters.
NEXT WEEK: Daniel works with the Montagnard and later marries before returning to Vietnam.
"Veterans' Voices," featuring stories about Central Texas veterans, publishes every Sunday. To suggest a story about a Central Texas veteran, please email voicesofvalor@wacotrib.com."Veterans' Voices" is proudly sponsored by Johnson Roofing.
Be the first to know
Get local news delivered to your inbox!