Monday was the hottest day on record for Waco as temperatures climbed to 114 degrees just after 5 p.m., according to the National Weather Service.
"Officially and by two degrees, this is the hottest it has ever been in Waco," National Weather Service meteorologist Dennis Cain said.
Previously, the highest recorded temperature was 112 degrees, in August 1969 at Waco Regional Airport. The temperature also surpassed the record high of 109 for the month of July, set on July 12, 1998.
"This the seventh day of record-breaking days in a row for Waco," Cain said.
Monday marked the 12th straight day of 100-degree heat in Waco, and the 25th day this summer. The official NWS thermometer topped 100 for the first time on June 2, with nine more days of triple-digit heat in June, along 15 days in July.
In 2011, the most severe heat wave in recent history, Waco had 90 days above 100 degrees, including a stretch of 44 in a row that ended on Aug. 12, 2011.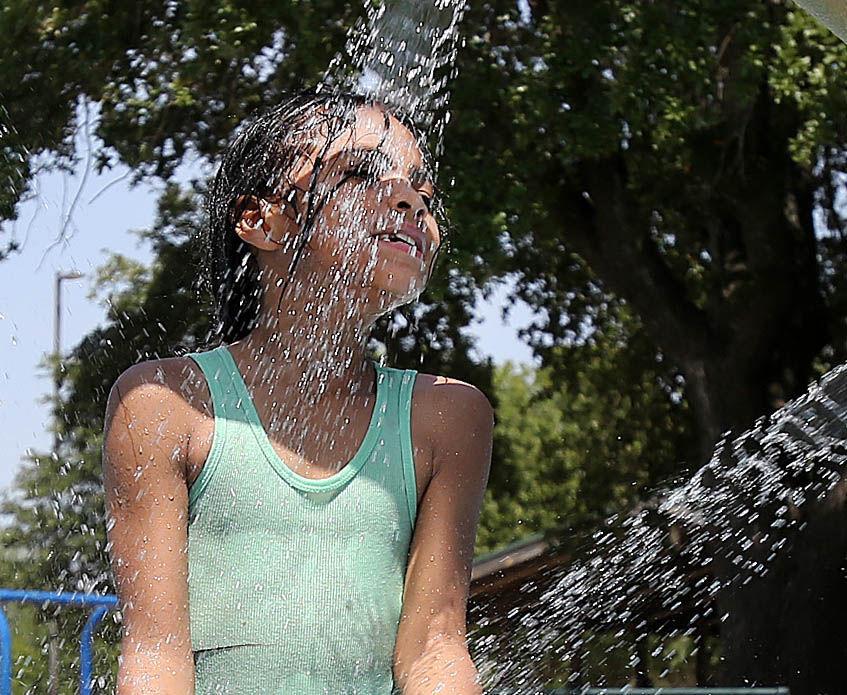 The heat wave extended the National Weather Service's excessive heat warning through Monday with a heat index of 110 degrees. Because of the dry conditions, air temperatures can exceed the heat index, because of lack of moisture in the air, weather officials said. The humidity was 16 percent on Monday.
Temperatures on Tuesday are expected to drop by about 10 degrees. Cain said although there is only a 10 percent chance of rain, clouds pushing into the area from the Dallas/Fort Worth area may bring a small chance of cloud cover.
"If the clouds do survive, Waco may get some chance of shading Tuesday with cloud cover, but as far as precipitation, the vast majority of people will not experience anything," Cain said. Temperatures are expected to reach a high of 100 degrees Tuesday.
"It is technically a cold front that will knock temperatures down to about a few degrees above normal, instead of being more than 14 degrees above normal," Cain said.
According to the National Drought Mitigation Center, more than 72 percent of Texas is experiencing abnormally dry conditions to a classification defined as an "exceptional drought."
Waco has seen only .67 inches of rain since June 1.