WASHINGTON (AP) — The United States and South Korea have reached agreement in principle on a new arrangement for sharing the cost of the Ameri…
OUAGADOUGOU, Burkina Faso (AP) — A series of explosions at a military barracks in Equatorial Guinea killed at least 20 people and wounded more…
DETROIT — People who are homeless will be eligible for COVID-19 vaccines in Michigan starting Monday.
During his historic trip to Iraq, Pope Francis traveled to the northern part of the country where he visited several sites that had been attac…
MALABO, Equatorial Guinea (AP) — Equatorial Guinea state television says at least 20 killed, 400 wounded in blasts at military barracks.
ATHENS, Greece (AP) — Greek police clashed with more than 500 protesters in an Athens suburb on Sunday evening, using tear gas and stun grenad…
SKOPJE, North Macedonia (AP) — North Macedonia on Sunday received the first batch of 3,000 doses of Russian vaccine Sputnik V from a total ord…
LOS ANGELES (AP) — The time has finally come for audiences to hear Meghan and Harry describe the backstory and effects of their tumultuous spl…
BERLIN (AP) — A lawmaker with German Chancellor Angela Merkel's party said Sunday he will give up his seat in parliament and leave politics af…
SKOPJE, North Macedonia (AP) — Police in North Macedonia said Sunday they have cracked down on an international drug smugglers' ring in two se…
BERLIN (AP) — Swiss voters narrowly approved on Sunday a proposal to ban face coverings, both the niqabs and burqas worn by a few Muslim women…
LONDON (AP) — Queen Elizabeth II highlighted the importance of staying in touch with friends and families during the coronavirus pandemic in a…
DUBAI, United Arab Emirates (AP) — Dubai's airport, the world's busiest for international travel, can already feel surreal, with its cavernous…
Republican state lawmakers are pushing for social media giants to face costly lawsuits for policing content on their websites, taking aim at a…
MOSCOW (AP) — A longtime human rights organization in Russia announced Sunday it's disbanding because of pressure from the country's foreign a…
MADRID (AP) — The culling of nearly 900 cattle that were deemed unfit after spending more than two months at sea and on a ship has begun in th…
UGHELLI, Nigerai (AP) — Ten foreigners abducted by pirates last month were rescued in southern Nigeria, the army said.
Standing amid the rubble left behind by the now defeated ISIS terrorists in the Iraqi city of Mosul, Pope Francis on Saturday declared hope to…
LONDON (AP) — British students, backed by a robust coronavirus testing program, are gearing up to return to school Monday after a two-month cl…
GAZA CITY, Gaza Strip (AP) — Three Palestinian fishermen were killed Sunday after a blast ripped through their boat off the Gaza shore, offici…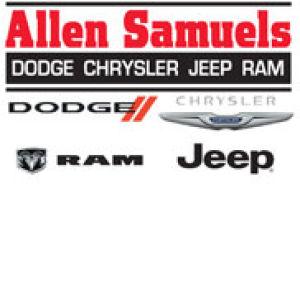 Allen Samuels Chrysler Dodge Jeep Ram l Waco TX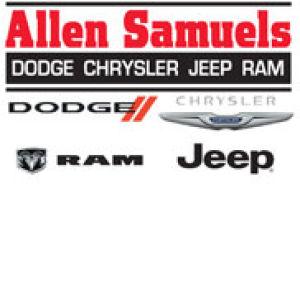 Allen Samuels Chrysler Dodge Jeep Ram l Waco TX
BARCELONA, Spain (AP) — Catalonia's former regional president Carles Puigdemont says he will keep fighting extradition back to Spain if, as he…
MONSTER, Netherlands (AP) — Dutch cress grower Rob Baan has enlisted high-tech helpers to tackle a pest in his greenhouses: palm-sized drones …
MOSCOW (AP) — Russia's boast in August that it was the first country to authorize a coronavirus vaccine led to skepticism at the time because …
BANGKOK (AP) — The escalation of violence in Myanmar as authorities crack down on protests against the Feb. 1 coup is raising pressure for mor…
BEIJING (AP) — China's exports surged 60.6% over a year earlier in the first two months of 2021, after factories reopened and global demand st…
The town of Vorkuta was an infamous Gulag labor camp from the 1930s to 1960s, with prisoners forced to mine the region for coal. Now it's almo…
LAS VEGAS — Nevada Gov. Steve Sisolak has signed an emergency order adjusting the minimum distance between performers and audience members tha…