By TOMMY WITHERSPOON twitherspoon@wacotrib.com​ ​ ​
Tom Pagel, a 15-year member of the Midway Independent School District board, faces challenges from two first-time candidates in his bid to retain the Place 3 seat.
Pagel, 64, of Waco, is opposed by 45-year-old Mike Benson, a Waco resident who works as a franchise business coach at Neighborly, and 47-year-old Colin Witt, of Hewitt, who owns a video production and streaming company.
Midway voters also will see Joseph Alexander's name on their Place 3 ballots. However, Alexander, principal at Indian Spring Middle School in the Waco Independent School District, withdrew from the race but not in time for his name to be removed from the May 1 election ballot.
"I hope to run in the near future, but due to other commitments and unforeseen issues, I won't be able to run," Alexander said.
Midway's Place 4 incumbent Brad Alford is unopposed.
Pagel, who has been a marketing instructor at Baylor University for three years, has been on the Midway school board since 2006. Before working at Baylor, the San Antonio native was president and chief executive officer for Nashua Label Products.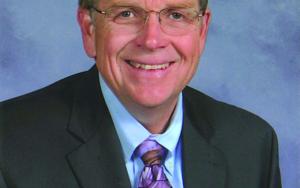 Pagel
"I think experience matters," Pagel said. "We are facing some rough waters with a reasonable amount of uncertainty moving forward and we need a steady hand on the wheel to get through. We are not only facing financial issues, but we have a lot of growth going on. Waco is booming. Houses are going up everywhere and we are seeing a lot of growth, and we are in the midst of a building campaign to accommodate new student population."
Pagel, who has a bachelor's degree in economics and journalism from Baylor University and a master's in business administration from Tarleton State University, said challenging financial issues faced by the state and school districts have been exacerbated by the layered, ripple effects of the pandemic.
"State coffers in terms of financial resources have been depleted due to the pandemic, so we are going to have to be very careful and judicious in managing our funding over the next couple of years," Pagel said. "The state got $1.3 billion last year for public education stimulus and that money was not used for public education. It was used to stabilize the state budget, and I understand that. This year, the federal government has given out $5.5 billion for public education stimulus money, and right now the state has not decided what they are going to do with it."
In 2011, the state cut education funding by about $5 billion, which forced many school districts to cut staffing and programs, Pagel said.
"I was proud that at Midway we didn't do that," he said. "We judiciously managed our budget and didn't lay off a single person. We kept all of our teachers. I am proud of that, actually, because that really hurts the kids. I was glad that we were able to avoid that and I am confident that we will weather any storm. Midway is in good financial shape. We have a good board and I expect to have good results."
All three candidates said the development of new Midway ISD attendance zones is an upcoming priority for the district. Voters approved a school bond package two years ago that includes a new elementary school campus and the reconfiguration of grade alignments to one high school, two middle schools and eight elementary schools. The new system will do away with intermediate schools.
The realignment will affect attendance zones for all schools from pre-K to eighth grade and become effective in the fall of 2022, school officials have said.
Benson, who was born in Waco, grew up in Amarillo and moved back to Waco to attend Baylor, where he earned a bachelor's in business administration with an emphasis in marketing.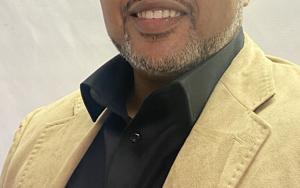 Benson
While this is Benson's first political race, he said he plans to run for mayor of Waco. But for now, he said he wants to get his community involvement "feet wet" by serving on the school board.
"I believe that we should become and always be a student of life," Benson said. "And that, I believe, starts in the school system. And I believe we have to support the ongoing work of our teachers. They are the front-line workers who make it all work. I want to see what I can do to help these teachers from my position on the board."
Benson, who has a son in the eighth grade and two sons who graduated from Midway, worked 10 years for the Merck pharmaceutical company in the area of adult vaccines. He said that experience might give him a unique perspective in helping guide districtwide protocols during the ongoing pandemic.
"I think I can be the voice of reason and understanding, particularly when dealing with vaccine protocols," he said. "One of the bigger subjects affecting the nation is the impact of COVID-19 and the protocols teachers are facing on the front line. I want to be a voice for students and parents who may be looking for alternative means."
Benson said he sees serving on the school board as his way of giving back to the community and encouraging others to get involved.
"If you see things going on, you can always complain or you can join the community in leading," Benson said. "That is what I want to do here."
Witt, owner of Clever Guys Media, said a "major factor" in his decision to run for the board is because no current members live in Hewitt, McLennan County's second-largest city.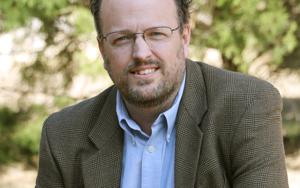 Witt
"I am a parent here in this district," Witt said. "My wife and I have three Midway kids, one recent graduate and two in school. I am a big believer of having parents of schoolchildren on the board. I think we understand the day-to-day ramifications of the decisions that are made."
Witt said the upcoming attendance rezoning and the district response to the pandemic are other major issues.
"A lot of parents feel very strongly about how the district responded to COVID and what will be an appropriate response next year," Witt said. "Parents are ready to get kids back in school in person. I think we understand that the teachers are very stressed teaching online and the kids learn better when they are face-to-face with teachers and we want what is best for the teachers and the kids."
Witt, who grew up in Abilene, has a bachelor's degree in journalism and political science from Baylor. He worked at Baylor for 18 years in marketing and information technology.
"I care very deeply about public education," he said. "I am a public education product and during my time at Baylor, I developed a very strong affinity for for both churches and schools. A lot of the work I have done is to help churches and school reach communities. This is an extension of that work for me."
Witt, also a first-time candidate, said he wants to be an advocate for parents and families through his service on the board.
"Mr. Pagel has served for 15 years, and I appreciate his service on the board," he said. "It felt like it was time for a new voice in that place. My family has had a great experience at Midway and I don't come into this race with any agenda."