Substance abuse has spiked during the COVID-19 pandemic, and Dr. Nancy White wants to help. As a family physician certified in addiction medic…
The blaring, all-caps headline at the top of the Fox News website Tuesday morning said it all: "DISRESPECT FOR JUSTICE: Rep. Waters responds a…
Opinion: We can't always have a pleasant life. But we can have a meaningful life, because what makes a life meaningful is very different from …
2020 was the year that the climate crisis came to my doorstep — again. Just eight years after my parents' home was destroyed by Superstorm San…
When a quarterback leads his team to the Super Bowl, he usually says something along the lines of, "We're glad we made it this far, but we're …
Episode 12: Richard Kyte and Scott Rada also discuss the the FDA's decision to pause the Johnson & Johnson vaccine. And with graduation se…
"The anguish we are suffering cannot translate into violence."
Sitting far away in the White House, President Joe Biden recently cheered for a union to be formed at an Amazon warehouse in Alabama. By a two…
When a consumer spends top dollar on a new home or car, they want everything to be perfect. Those can be some of the most expensive purchases …
This week, President Joe Biden made good on a campaign promise by signing an executive order creating a commission to examine Supreme Court reforms.
President Biden has decided to end the war in Afghanistan. He feels it's time, and so do a lot of Americans.
As efforts to vaccinate Texans and keep the coronavirus spread under control continue, the state is rapidly opening up, with traffic getting b…
Even before the pandemic, Texas schools faced daunting challenges. About 88% of students were economically disadvantaged. Two ethnic groups th…
Whether you consider them a tribute to body positivity and sexual liberation or a sign of civil and social decline, they are inarguably a hall…
So are we having a fourth wave of the COVID-19 pandemic in the U.S. or not? University of Minnesota's Michael Osterholm has forecast a COVID-1…
An unsustainable spending "arms race" is occurring among the 130 colleges that belong to the NCAA's Football Bowl Subdivision. It is compromis…
Dr. Megan Ranney is a practicing emergency physician, researcher, and advocate for innovative approaches to health. She is also the Associate …
The United States is forming what looks like the kind of alliance against China that American policymakers have dreamed of ever since the vict…
Apparently, Robert Pape was surprised.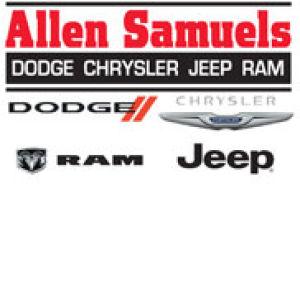 Allen Samuels Chrysler Dodge Jeep Ram l Waco TX
In the late '60s, our youth director in my home church informed us that no longer could we play volleyball in the outside courtyard in our sho…
Racism wears many coats, coats that may look different but all with the same hidden lining. The coat's exterior can be attractive, appearing t…
The Georgia debacle is a perfect example of the rolling collective action problem of our democracy. A collective action problem, simply put, i…
Good news for movie buffs: 98 percent of AMC Theatres nationwide are now open to the public. I could not be more relieved. After watching movi…
Initial claims for state unemployment benefits in the U.S. fell to 684,000 in late March for the first time in a year. Believe it or not, that…
Neither the Republicans nor the Democrats hold the moral high ground when it comes to matters of immigration. What's desperately needed is rat…
Sometimes the naked truth about American history really is, well, naked.