That corrupting allure of political power holds some Christian leaders transfixed, even given the controversy surrounding the character of Don…
The Texas Education Agency recently decided to approve new charter schools for the next school year, which means the state will be redistribut…
It's not a trial. But the hearing before the Senate Judiciary Committee into the nomination of Amy Coney Barrett to the Supreme Court seemed l…
A few years ago, my wife and I moved from West Waco to the engaging, tree-lined bedroom community of Woodway. Most of my neighbors now look li…
Fair warning: A man is about to be damned with faint praise.
The coronavirus is "a good thing" the president said. He doesn't like shaking hands with "disgusting" supporters.
On Wednesday, questioning in the Senate Judiciary Committee confirmation hearing for Supreme Court nominee Amy Coney Barrett concluded. Senato…
I voted early on the first day of early voting. For the most part, I liked what I saw from the viewpoint of reducing the risks of viral spread…
As the Senate Judiciary Committee concluded its hearings to confirm Judge Amy Coney Barrett to the Supreme Court, the timing of her nomination…
The following is excerpted from Nebraska Republican Sen. Ben Sasse's opening statement at the Senate Judiciary Committee's hearings on the con…
Good movies stay with you. Great ones change you.
As the 2020 election season reaches its boiling point and Texas braces for three weeks of controversial early voting beginning Tuesday (as det…
When I was in high school, most of my lifetime ago now, eight of us guys were very close friends. Of the eight, four have died. That has gotte…
Sen. Mike Lee (R-Utah) has been tweeting some interesting things.
A winter of discontent looms.
It sounds totally insane, but the ongoing session of the United Nations General Assembly is about to elect Cuba, Russia and China to the Unite…
Hispanics are 60 percent of the population of Miami-Dade County, according to the U.S. Census. In the 2016 election, Hillary Clinton won Hispa…
When they debated what Texas public school students should learn in their science classrooms more than a decade ago, State Board of Education …
Conservatives are supposed to be . . . conservative. Especially with the taxpayers' money. So it's odd to hear — and read about — conservative…
In America, there is no issue more divisive than race.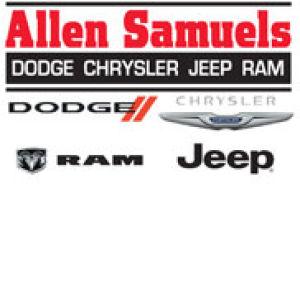 Allen Samuels Chrysler Dodge Jeep Ram l Waco TX
Six months ago, we took a self-imposed sabbatical from the editorial pages of the Waco Tribune-Herald, having no idea just how much weirder th…
Although the coronavirus pandemic has resulted in major changes across almost every aspect of our lives, emergencies still take place. Accordi…
During this season of political tension and heightened emotions — created by the convergence of a presidential election, efforts to address ra…
The last question in this week's vice-presidential debate between Kamala Harris and Mike Pence was taken from a letter. It asked the candidate…
There's not much left to say about last week's presidential debate, so I'll dispense with my verdict quickly.
Harris County, Texas, where Houston is located, had 600 eviction cases on its docket for the week of Sept. 21, despite the fact that city stre…
Congressional Republicans and Wall Street cheered passage of the Tax Cut and Jobs Act (TCJA) in late 2017. The legislation was expected to sig…