Agriculture, in Texas and across the nation, faces both difficulty and uncertainty. The numbers show a significant uptick in net farm income f…
And so we reach the end of an unpresidented era.
I first saw the U.S. Capitol as a student about five decades ago. For the past 40-plus years, it has been part of my professional life — testi…
As many feared, after President Joe Biden was inaugurated, a mob unleashed destruction. They stormed the Democratic Party headquarters. They s…
As a new president is sworn in, the outgoing one, Donald Trump, joins a kind of losers club, becoming one of only five presidents since 1900 t…
Everything old is new again: The Biden administration reportedly will revoke the permit for the Keystone XL pipeline, opposed during the Obama…
Gallup released its final poll numbers this week for President Donald Trump, and not surprisingly, they were ugly. His average approval rating…
Every four years, after a presidential election, there is a constitutionally mandated process whereby the results of the election are presente…
It happens only on the rarest of occasions. But there have been moments when the Oval Office is truly between its masters.
In the past four years, many of my fellow communication scholars, as well as political pundits, documented the enormous persuasive power of Pr…
Inauguration knowledge put to the test
About a decade ago, before I became a member of the Board of Contributors at the Trib, I fired off a hot take op-ed on a divisive issue: same-…
President Trump's first lie was silly: "It was the greatest crowd in inauguration history." His last lie cost lives: "The election was stolen …
It's not a great photo, because I took it fearfully over my shoulder, but it rocks me every time I look at it.
An attempted bank robber who doesn't hurt anybody is still guilty of attempted bank robbery. If someone gets hurt, though, the penalties are g…
After a rugged and seemingly endless 2020, we are beginning to see the light at the end of the COVID-19 tunnel. We are not done yet, but with …
Among the many atrocities Donald Trump heaped upon the United States in four short years — a grotesque child separation policy that's orphaned…
On April 4, 1865, Abraham Lincoln went to Richmond.
Although the COVID-19 pandemic has dominated the world's thoughts, we look back now at important McLennan County climate stories of 2020. And …
A young college graduate, who had recently become concerned for the poor in Waco, asked to meet with me at the World Cup Café. His enthusiasm …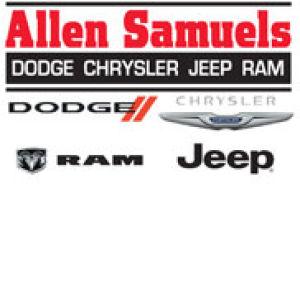 Allen Samuels Chrysler Dodge Jeep Ram l Waco TX
Opinion: For decades we have told our youth to "stay true to yourself" and "stick up for what you believe," as if there were some virtue in st…
Episode 5: We also discuss whether the Republican Party would be in a stronger place today had Hillary Clinton defeated Donald Trump in 2016.
We can never bring back the five lives, including a courageous police officer, lost during the siege of the U.S. Capitol on Jan. 6. We can nev…
Almost 50 years ago, in May 1971, Vietnam War protest leaders called for "May Day" protests in Washington, D.C. If the federal government woul…
The president of the United States incited a mob. It was a disgraceful, inexcusable, impeachable act.
There's no doubt Jan. 6 will be remembered as a dark day in American history. But was the breaching of the U.S. Capitol by angry Trump support…
The scene at Capitol Hill on Wednesday was surreal. A violent mob, egged on by President Trump, attacked a building that stands as an enduring…