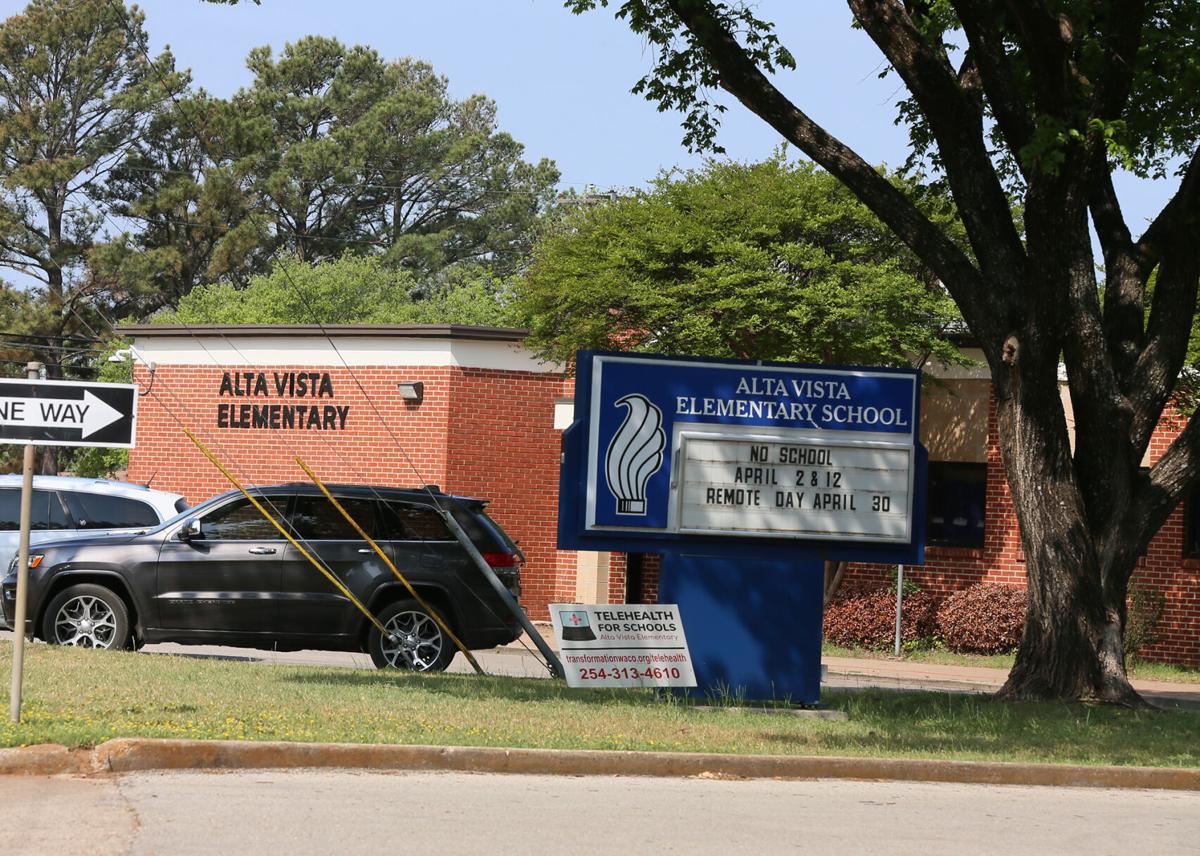 As the parent of a sophomore at Waco High and a fifth grader at Hillcrest Elementary, I thought that I had a pretty good idea of what Waco ISD schools looked like. For the past five months, though, I have been part of a group of parents, educators and other community members studying the facilities in our district. Recently, our advisory committee held its final meeting and made several recommendations to WISD's board. If there's one thing that I have learned from this process, it's that we have some distance to go before we can say that all of our students have a place to learn that truly meets their needs.
Take Waco ISD's high schools, for example. University High was completed in 2011 while Waco High (then Richfield High) opened its doors in 1961. It's not that Waco High is old; it's that education changed in the 50 years between when the two high schools were built.
Today, technology is an integral part of teaching and learning that opens avenues for exploration both in and out of the classroom. Career and technical education includes fields like robotics and computer science. Instead of spending all day behind desks listening to a teacher lecture, students are often in small groups receiving additional instruction on concepts that they've struggled to master or collaborating on a project.
If we want our students to graduate from high school ready to succeed in today's world, they need a high school building that supports today's education. That's one reason why the community advisory committee has recommended replacing the current Waco High with a new building in the same location. But there's another, more pragmatic reason too.
The community advisory committee learned that it would cost roughly $75 million over the next 15 years just to maintain Waco High as it is. That's work like fixing leaks in the roof, keeping the heating and air conditioning running, and repairing water lines and electrical systems. It doesn't update classrooms to meet modern standards, add spaces to support small group collaboration or new programs, or make the building a better place to teach and learn.
Our group also studied the district's middle and elementary schools. While the size of the buildings may be different, our older middle and elementary schools face many of the same challenges as Waco High.
G.W. Carver Middle first opened its doors in 1956. At that time, the campus was part of La Vega ISD and served roughly 500 students in first through 12th grade. In the intervening years, the campus and the neighborhood it serves became part of Waco ISD, and the building provided space for several different programs. Today, the building has significant facilities issues that include major leaks, inadequate bathrooms, and a heating, ventilation and air conditioning system that was not engineered to provide a comfortable environment for teaching and learning.
In our discussions, the committee recognized the legacy of G.W. Carver Middle and its significance to East Waco. While we believe that it makes the most sense to replace the current campus with a new building, we also feel strongly that the new campus should be built in the same location as the existing school.
The committee also saw an opportunity to expand opportunities for kids by building a new G.W. Carver Middle that would be large enough to also serve most of the students currently attending Indian Spring Middle School. By combining the enrollment of the two middle schools at one new campus, it will be possible to better support students and reduce administrative costs.
Tennyson Middle was also built in the 1950s, but it faces a somewhat different problem. The campus was built with space for 790 students but currently has about 940. Many classes are held in portable buildings that lack running water and restrooms and are also less secure. The cafeteria is small, and in order to feed all of the students, lunch periods start as early as 10:45 a.m. and run as late as 1:45 p.m. Just as with G.W. Carver Middle, the committee has recommended replacing the current Tennyson Middle with a new building at the same location.
A facilities assessment completed by outside experts identified eight elementary schools with moderate to significant needs, and the committee prioritized addressing the needs of three schools located near each other: Alta Vista Elementary, Kendrick Elementary and South Waco Elementary.
The committee's recommendation is to replace Kendrick Elementary with a newer, larger campus in the same location and to update some of the systems and spaces at South Waco Elementary. This would allow students currently attending Alta Vista Elementary, which has some areas that date to 1910, to attend one of those schools. While some Alta Vista Elementary students would travel farther to get to school, many actually live closer to one of the other elementary schools than to their current campus.
This was a difficult decision for the committee that was only made after much thought. We had open and thoughtful debates about the pros and cons of replacing both Kendrick Elementary and G.W. Carver Middle with larger campuses. We studied the attendance boundaries for Alta Vista Elementary and Indian Spring Middle and what it would mean for students in those areas to go to different campuses. In the end, the majority of committee members felt that the opportunities created by building two new, larger schools warranted taking two smaller, older campuses offline.
There is no doubt that the community advisory committee has proposed an ambitious plan. If the school board decides to move forward with all of these projects and voters approve issuing bonds to fund them, it would increase property taxes for the average homeowner in Waco ISD by about $12.23 per month. I believe that would be a worthwhile investment in our schools.
Last year, Waco ISD adopted a new mission statement committing "to provide an educational foundation that empowers and values all." Now is the time to ensure that our facilities are supporting all of our Waco ISD students with the resources and stimulating educational environments that they need to be successful in the future. The history of inequity is still evident in our school buildings. Some campuses are learning spaces that any community would be proud of; others could only be described as inadequate and dilapidated. Let us mobilize together and heed the call to move forward and implement this new mission statement together.
Equity is incredibly important to me. I want my children's schools to be great places to learn and grow, but more than that, I want every child in our community to have a safe, welcoming learning environment. The neighborhood that a child grows up in cannot mean that he or she will have fewer opportunities than another child living across town or in a different school district. New facilities that equal the task will inspire confidence and assure each student that this Waco community believes in their dignity, value and potential.
Anna Clark Martinez is the parent of two Waco ISD students. She recently served as a member of the district's community advisory committee on long-range facilities planning. She is a retired supervisor for Child Protective Services who now spends much of her time as a volunteer.