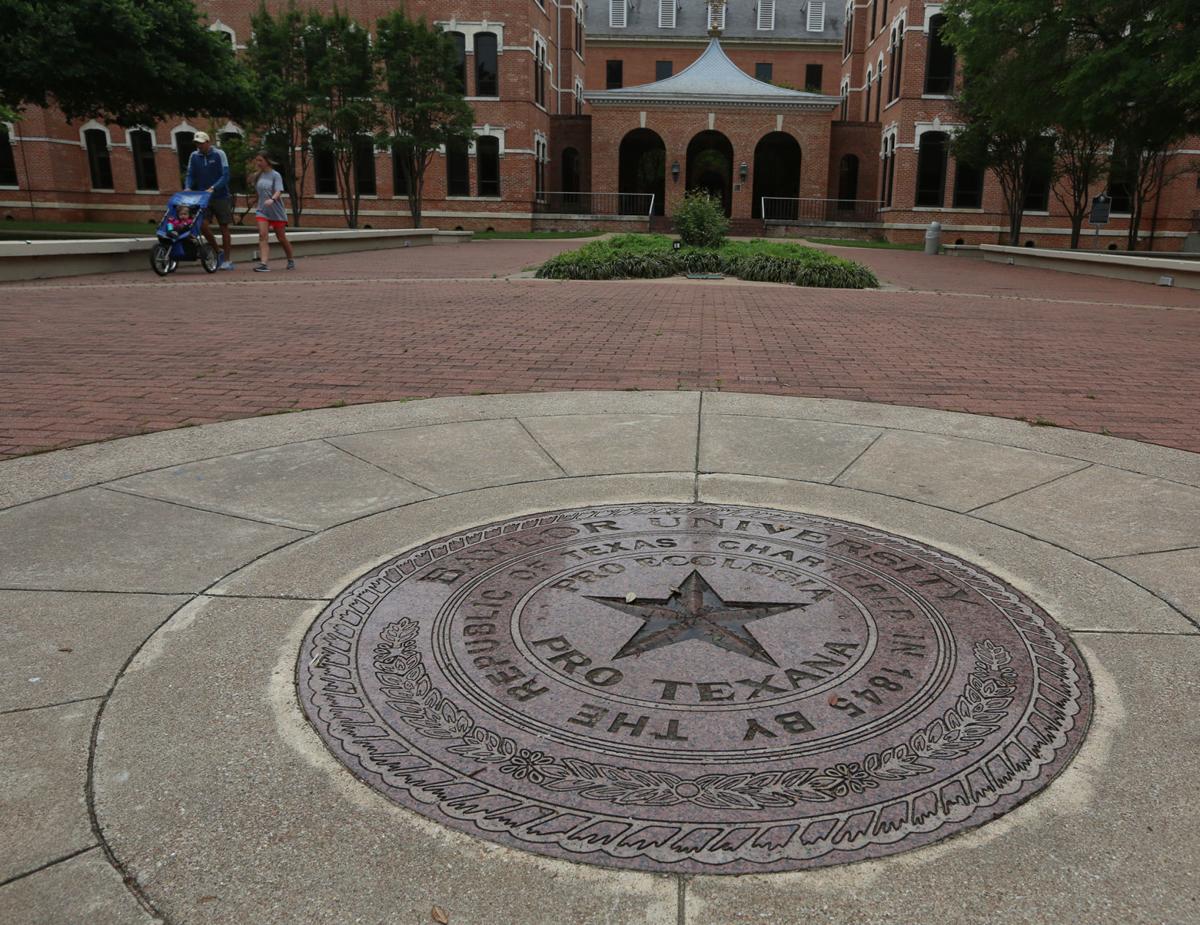 History's record should be honest. It should reflect not only what actually happened but also how the public at the time responded to the events. If we destroy the evidence of any unsavory bits of our history, and our reactions (statues erected, buildings named, etc.), we are being dishonest about who we were in the past and what deeds we committed that we now regret. What happened in the past doesn't change, but hopefully our evaluation of the events is reassessed. Instead of trying to whitewash the past by removing the evidence of deeds we wish we hadn't committed and trying to make things look as if we'd been on the right side all along, let's show the world that our view of shameful past events and policies has changed.
In 1845, when Baylor University was chartered by the last Congress of the Republic of Texas, most of the Southerners who populated the republic and soon-to-be state didn't consider slavery a moral evil. But in 2021 we see it for what it is: the worst kind of abuse of the powerless by the powerful. In 2021 we recognize that the ownership of other humans was morally indefensible and we are willing to condemn the practice as a grievous sin.
However, we must keep two principles in mind:
1. We cannot judge the actions of men who lived circa 1845 by the moral standards of today. We have hopefully made some progress in our ethics in the past 185 years! We now recognize, for example, that children should be in school, not in sweatshops. That women should have equal pay as men for equal work. That all citizens of the United States should be allowed (and enabled) to vote. That girls age 12 or younger shouldn't be forced into marriage, especially the polygamous kind. That workers shouldn't be made to labor in unsafe conditions for 12 or more hours a day for subsistence wages. But even our ethical progress doesn't necessarily result in social progress: More women are working basically as slaves in the sex trade today than ever worked in fields of cotton or tobacco.
2. We cannot let the fact that men who lived 100-200 years ago and were not perfect keep us from celebrating the good they did. William Shakespeare said about Julius Caesar: "The evil that men do lives after them. The good is oft interred with their bones." Let's not take steps that let the ownership of enslaved persons by Baylor's founders and early leaders be the preeminent focus of their legacy when what we wish to emphasize is the good they did in establishing a university that would produce generations of preachers and other church and denominational leaders, teachers and other educators, lawyers, doctors, nurses, social workers and other public servants.
Yes, Baylor's original buildings at Independence may have been built by enslaved persons, but the buildings of today's campus are used to educate more than 1,100 current African-American students who may be among their descendants, and who have received in many cases scholarships provided by Texas Baptists and other Baylor benefactors.
Amidst ongoing debate over the Commission on Historic Campus Representations' findings and Baylor's past, can we not offer grace to those who knew their actions at the time were legal and believed them to be moral? A favorite poem of Baylor president Abner McCall was Alfred Noyes' "Night Journey," written about the two disciples on the road to Emmaus on Easter Sunday. It held such meaning for Judge McCall that he copied it by hand on the back flyleaf of his Bible. A recurring line pleads for grace from the One whose "infinite kingdom is flooded with light" and bids Him "look down on us gently who journey by night." That is the condition of us all, even in this "enlightened" era.
We need the statues and the namesakes of Baylor's early leaders to remind us that no one's perfect — only one sinless human has ever lived — but that even imperfect people with imperfect understanding of moral principles can be used by God to accomplish His purposes. We celebrate them for their contributions to Texas and to Christian education. We lament and decry their ownership of enslaved persons but recognize that we in our more enlightened era have no right to judge them by today's standards and laws and cast stones that will detract from their accomplishments.
Instead of relocating these memorials and removing from the public consciousness the shortcomings of our fathers, as the practice is among dictators, Communist Party officials, Egyptian pharaohs and others, let's show that we have learned from our past mistakes and that we now see them in the brighter daylight of the 21st century. Let's own up to our mistaken views and juxtapose them with steps we have taken since then to right the wrongs of the past.
President Rufus Burleson, for example, whose morals have been called into question for his ownership of one or more enslaved persons, ministered as a chaplain among the wounded and dying young men of Texas as they fought, in their view, in defense of their homeland. Let's keep the focus on the contributions made by Burleson, Judge R.E.B. Baylor, Rev. James Huckins, Rev. William M. Tryon and others and take the positive step of adding what is needed to keep their records honest without risking that the good they did be interred with their bones.
Bette McCall Miller is the daughter of Judge Abner McCall, president of Baylor University from 1961-1981. A 1967 Baylor graduate, she lives in Pittsburg, Texas.