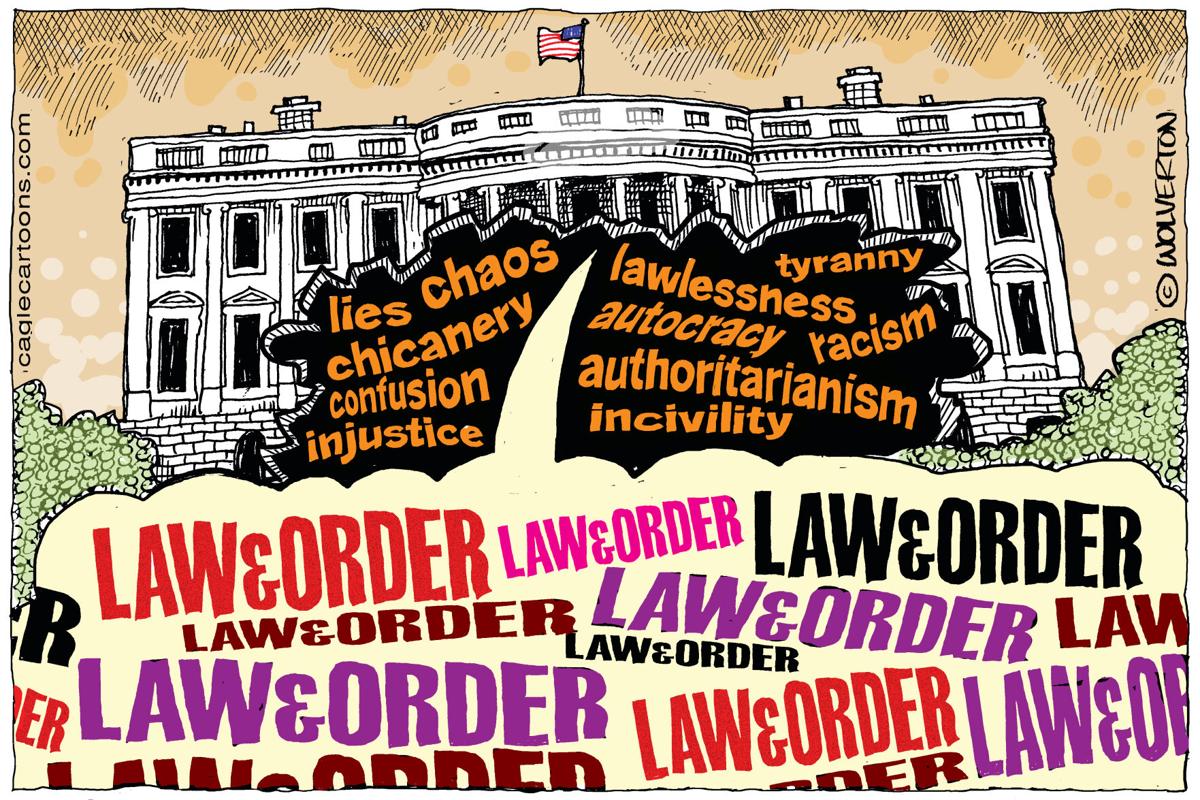 The dozen summer graduates of the 76th Waco Police Academy, composed of whites, blacks, Hispanics, men and women, not only look a lot like the everyday folks they're increasingly serving and protecting in Waco but represent the diversity of interests and passions that characterize the goals and ambitions of Central Texans: One, age 24, bowed to family wishes and spent several years as an emergency medical technician before resolving to pursue his real interest in law enforcement. Another, closing in on a master's degree in emergency management, spent 20 years in the Army, first as an infantryman, then as a helicopter instructor pilot. Another was born in Waco but raised in Mexico before returning to the United States at age 15 and graduating from Marlin High School. Another is a licensed embalmer. One worked for Texas Law Shield, which offers education and legal protection for gun owners. Another worked as a park ranger.
Whatever their backgrounds, whatever their skills, whatever their motivations, one hopes and prays these new police officers not only long refrain from picking sides as their honorable profession continues to be kicked back and forth as a political football but also resist contracting the highly contagious, ever-toxic "us-against-them" sentiment that can snuff out the effectiveness and integrity of law enforcement officers given time.
Two weeks before the Waco Police Academy graduated, after six months of training and study, our nation was stunned when a white police officer in Minneapolis was recorded pressing his knee into the neck of a handcuffed black man held fast face-down in a city street; 46-year-old George Floyd, formerly of Houston, died gasping for breath and weeping for his mother. Demonstrations of understandable outrage arose in cities across the nation, most demanding solutions to racial injustice, some degenerating into violence that soon extinguished early vows by politicians of both parties to address police brutality.
Academy graduates hopefully took to heart an angry epistle by retired Waco Police Sgt. W. Patrick Swanton, published in the Trib (at my request) and written to the officers involved in Floyd's death: "I was ashamed.... you are not police officers, you all are criminals with badges that have tarnished your entire department. I have no doubt that the majority of your department members are just as appalled. I speak for thousands of officers when I say you are not a part of us and your actions can never be justified in any way, shape or form. I for one personally hope you are brought up on criminal charges and prosecuted to the fullest extent of the law. Your criminal behavior will undoubtedly cause injury and possibly death to other officers around our country. I hope you become very aware of what you have done and how you have affected cops everywhere."
Now, three months into the job, these academy graduates work our streets as outrage tightens its grip on our land, hearts and supposed values, this time involving a black man shot multiple times in the back by a white police officer on Aug. 23 in Kenosha, Wisconsin — the very definition of the word "overkill," except this victim didn't die. But whereas many Americans agreed at summer's start that Floyd's death was cause for sweeping police reform, the incident involving 29-year-old Jacob Blake at summer's end fell between sparring political conventions with the result that one party has now employed the calamity not to condemn what befell Floyd and Blake but to champion a vigorous law-and-order message, given the rioting, looting and vandalism sometimes spinning out of peaceful summer protests.
Further complicating all this: self-styled, white "militia" members and more recently Trump loyalists who have taken it upon themselves to join the chaos in Kenosha and Portland — and, judging from at least some reports, with little objection by police. Result: One 17-year-old pro-Trump, pro-police shooter from another state is charged in the deaths of two people and the maiming of a third in Kenosha. A Christian group has raised funds for his defense. And in Portland, clashes between Black Lives Matter protesters and Trump supporters defiantly braving protest zones have brought more bloodshed, more death.
The question for every city and every city leader across America sure ought to be: How do I keep this madness from spreading here?
Given the political motives swirling before a pivotal election, it was preordained that the Democratic-led House of Representatives and Republican-led Senate would fail to accomplish anything more than self-righteous platitudes and that the president of the United Statefs would show no more leadership in this national conflagration than he has in the pandemic killing hundreds of thousands of Americans this year. But even had lawmakers cobbled together a package of reforms, the real work was always going to involve individual states, cities and counties. That's why police reform can't be addressed as simply as an executive order or federal legislative action.
Second question: Are state and community leaders willing to risk an episode like Minneapolis or Kenosha by going, say, one more year dispatching police officers onto streets without body-worn cameras (such as the Kenosha Police Department did out of budget concerns) or looking the other way as an officer's record accrues disturbing complaints of misconduct (arguably the case involving the veteran police officer who killed George Floyd)? Chances are excellent most police officers will avoid doing anything as self-destructive as Minneapolis Police Officer Derek Chauvin or Kenosha Police Officer Rusten Sheskey did. But most is not all.
And if the unthinkable happens in your town, the fallout will forever change the lives, dreams and hopes of the mayor, police chief, police department and community, let alone any victim and his or her family.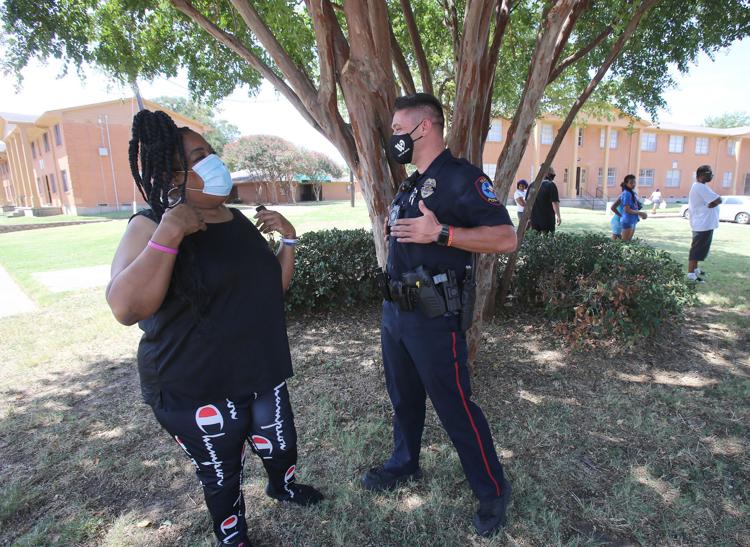 Many best practices involving police interactions with the public are already known. Wacoans should be encouraged that Ryan Holt, police chief and long of the Waco Police Department till full promotion to assistant city manager this year, is intimately familiar with the report produced in May 2015 by the President's Task Force on 21st Century Policing and this summer's #8Can'tWait campaign pressed by Campaign Zero. The latter offers simple, mostly cost-free policies that departments big and small can adopt to lessen potential for trouble: banning chokeholds and strangleholds by police officers; requiring officers to intervene when they see a fellow officer using excessive force; establishing protocols for police firing their weapons, including exhausting all other measures; and, finally, a comprehensive reporting system for all use of force so higher-ups are informed and accountable for the men and women in their charge.
The #8Can'tWait recommendations are especially useful, though the very best police departments had already adopted many of these protocols (and city and county leaders in locales where these measures haven't been adopted should ask themselves why not). The Waco Police Department reportedly banned chokeholds and strangleholds from practice and training two decades ago. Any officer who observes a fellow officer mistreating a person in any way "has a duty to verbally or physically intervene" and immediately report the incident to a supervisor. Department policy mandates officers exhaust all other courses of action before shooting someone — and Holt stresses intense command scrutiny of all allegations of excessive force. In fact, sergeants review a certain percentage of regular body-camera and in-car camera footage as part of their routine to better understand how individual officers interact with the public. The department has also drawn from the President's Task Force on 21st Century Policing, including ways to keep public protests from exploding and effectively transition to body-worn cameras, a 2018 departmental change that some officers have welcomed. Training involves everything from ethics, multiculturalism and deescalation techniques to a special focus on "communications and problem-solving" — in short, Holt says, "how to talk to people" for a generation weaned on texting. Most officer complaints come not from the public but department personnel with steep expectations.
During an exhaustive June 16 review of police protocols two weeks after a peaceful protest near the Waco Suspension Bridge, Waco City Councilman Dillon Meek questioned whether many in our community even know of advances made by the Waco Police Department to prevent what has happened elsewhere: "It's funny how many emails I've gotten this week requesting implementation of policies implemented for over a decade, which is encouraging in some ways. But I think the conversation and hopefully the trust — the conversation is more productive, the trust more established when we know where we are today. And we can move from there."
Chief Holt acknowledged missteps over the years: "It turns out we hire humans to wear the badge and the uniform and, unfortunately, sometimes they do make mistakes. I think we have a long history of high expectations set by previous chiefs, and I hope I've continued that. Where that leads you to is that sometimes you have to not only impose a little discipline but sometimes you have to ask people to leave the organization and in serious matters we have to hold ourselves accountable and arrest our own officers. I've given out indefinite suspensions and unfortunately we have arrested our own officers. That is a very low day in my career when that occurs. But you have to do what's right."
Holt might have added that, when bad behavior is tolerated and rationalized away by fellow officers and citizens, when police sergeants, assistant chiefs, chiefs and city leaders look the other way, bad behavior can and will supplant well-intentioned policy. And when matters are allowed to decay through inattention or disregard, a fuse is lit for problems involving the community and everyone who purports to lead and safeguard the public. Our stretch of Central Texas ought to have special awareness of the potential for trouble: Local demonstrations this summer again conjured the name of Jesse Washington, the 17-year-old black farmhand who in 1916 was dragged from the local courthouse after a brief murder trial and roasted alive in the town square before thousands of gleeful spectators, all while law enforcement stood by. Waco's popular Texas Ranger Hall of Fame & Museum is also in the spotlight as renewed national scrutiny peels away decades of cultural idolatry to reveal lynchings and other extrajudicial Texas Ranger atrocities targeting Hispanics.
Some on the political left already regret the early summer call to "defund the police." Many prefer to reimagine not only how police interact with the public but what unfair burdens police carry because state and federal leaders have failed to set priorities and fund societal responsibilities. Example: citizens experiencing mental anguish. The failure of locally elected state lawmakers to land a regional mental-health facility envisioned for the old Hillcrest Baptist Medical Center campus in North Waco demonstrates a lack of policy resolve, political capital and lawmaker vigor. Only last month playwright Stevie Walker-Webb, in protest of the issue as it impacted his brother, re-enacted the latter's incarceration in front of the McLennan County Jail where Steven Waday Walker-Webb had been locked up four months, declared incompetent to stand trial and awaiting a place in a state mental hospital. As veteran police officers can tell you, the wait for mental-health patients for too few state hospital beds can be a long one.
"People have Ph.D.s and masters in mental health, and officers are expected to analyze those situations in often difficult situations, often in the middle of the night, and determine the best course of action for the safety of everybody involved, including the mental-health consumer," Holt said. "These are very challenging cases and an opportunity, I think, for our community and community resources, both medical and government, to work together." Holt notes that state and federal leadership have not kept pace with the need for funding state mental-health facilities for emotionally and mentally troubled individuals "that get into crises year after year after year after year — and when no one else can solve it, the public calls on the police department and expects the police department to solve it."
Holt suggests that a partnership between the Colorado Springs, Colo., police department and local mental-health providers may provide an answer for police departments nationwide, one that restructures police departments rather than simply defunds them. In this model, a community response team drawn from police and fire departments partners with a provider of mental and behavioral health services that can perform psychiatric evaluations and medically clear patients in the field for admittance to mental and behavioral health treatment facilities. Holt says three or four calls a day to the Waco Police Department involve people experiencing mental crises, a burden that grows by the year: "In the old days, we used to say domestic disturbances were the most dangerous calls. Now it's easily mental-health crisis calls, and for a number of reasons. The first is there's no culpability for mental-health [sufferers]."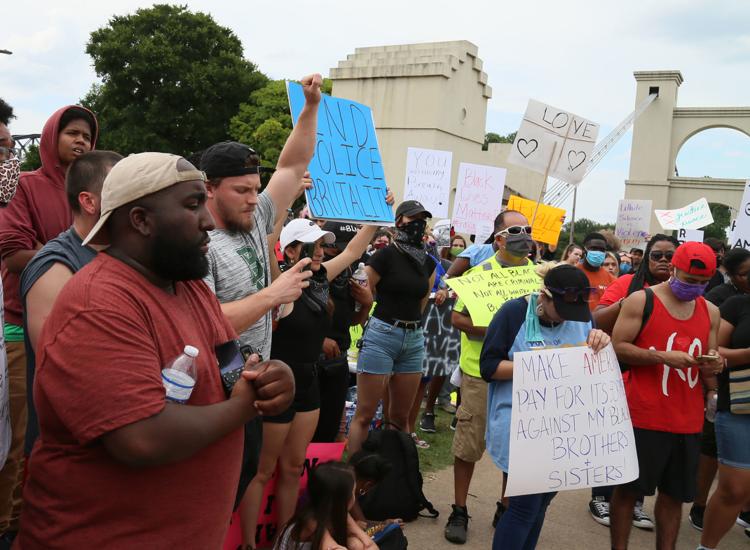 Yet some critics nationwide are serious about significantly defunding police, insisting police and city leadership are incapable of improving department protocols and officer integrity. They note that police departments nationwide adopted many #8Can'tWait protocols well before the problem of police brutality surged in public attention. Meanwhile, the political right only aggravates matters, brandishing a tough-on-crime platform that accelerates festering racial divisions. Some police unions further poison prospects for solutions, not only impeding reforms but encouraging resentment among rank-and-file officers that works against police chiefs and assistant chiefs earnestly trying to keep them all out of trouble. Jo Welter, who chairs Waco's Community Race Relations Coalition, smartly insists that the last thing needed now is this "us-against-them" attitude among police or the community as leadership seeks a new chief to succeed Holt.
"We believe specific policies against forms of restraint and treatment of offenders are certainly necessary, but since we are not shooting black men in the back here in Waco, we acknowledge that a bigger issue here lies in needing to purposefully work to eliminate the 'us-against-them' attitude so pervasive in our society, including between the police department and citizens," Welter wrote in a July 12 Trib column representing the coalition. "This attitude has become so ingrained in us that we are most often not even conscious of the ways in which it affects our behavior."
City of Waco officials praise police outreach to neighborhood associations and groups such as the Waco NAACP to explain evolving policies and solicit feedback on how police can better address neighborhood needs. With full council buy-in, City Manager Bradley Ford this summer pressed a million-dollar initiative expanding community policing in Waco. Five officers and two supervisors will be assigned to this "neighborhood engagement team," making for a total of 267 full-time commissioned peace officers. Reason for the added expense: What has qualified as community policing, while important, has proven erratic because regular patrol officers are also busy answering 911 calls for service — 135,222 of them in 2019, more than 104,000 serious enough to actually dispatch an officer for problems ranging from traffic enforcement to the discharging of firearms to mental-health meltdowns. "For the patrol officers," Holt said of previous community policing initiatives, "it comes down to not enough hours in the day between calls for service."
The state has its work to do. The Texas Legislative Black Caucus in the 2021 session hopes to pass racial justice reforms gutted from the Sandra Bland Act of 2017 (at the urging of police groups), including limiting arrests for offenses that ordinarily would mandate only a fine, not jail time; mandated training to discourage racial profiling; and suspension of officers proven to engage in racial profiling. (Another bid will also be made to restrict no-knock warrants.) Waco Councilwoman Andrea Barefield suggests such measures are fundamental to police reform and racial justice: "Unfortunately, as [the Sandra Bland Act] got whittled down to the bare bones, it did nothing at the end, when we got to an agreeable act, to address racial profiling and any of those things. It ended up being a mental-health bill."
At summer's start, Texas Gov. Greg Abbott — reportedly moved to resolve by George Floyd's death and discussions with the Floyd family — vowed to prioritize police reform in the next legislative session. By summer's end, he had fallen into line with other Republicans in condemning cities that defund police departments, a move triggered by the city of Austin's arguably precipitous decision to do just that in an effort to address the root causes of crime and inequity such as poverty, hunger and housing. Abbott's ham-fisted solutions include legislation freezing a city's property-tax revenue if it dares to defund police departments, which would impact not only police and firefighter pay but street repairs and infrastructure maintenance. Whether Abbott's vigor for police reform survives this and other punitive and politicized actions remains to be seen.
On the federal level, Congress or the Supreme Court could significantly correct matters by overhauling the qualified immunity now protecting police from lawsuits alleging civil rights violations. The concept of qualified immunity is a prime example of judicial activism so unjust and so outrageous that it has drawn the condemnation of jurists as ideologically different as Justice Sonia Sotomayor (in Kisela v. Hughes in 2018) on the left and Justice Clarence Thomas (in Ziglar v. Abbasi in 2016) on the right. This much is clear: Loosen immunity protections from civil suits and watch lackluster police administrators and city leadership assume a new vigilance about tolerating bad officers and bad habits in the ranks.
If history is any guide, the broader issue of racial injustice will remain with us as long as one segment of Americans blames its problems — imagined, perceived or real — on another segment that doesn't quite look or sound like it, and as long as politicians are willing to exploit such fears or beliefs or prejudices for political gain. As for police brutality, polls suggest the public overwhelmingly welcomes serious reforms but not outright abolition of police departments. And while answers involve everything from police training and supervisory scrutiny to reforming the use of no-knock warrants and reviewing the problem of "overpolicing," city officials and the public are also right to consider underlying societal shortcomings into which police are unfairly swept up. As Holt remarks, there are certain societal problems that "you can't arrest your way out of." Finally, any police reforms must include input from on-the-beat police officers — not necessarily police union representatives with an axe to grind but outstanding police officers respected by their peers, superiors and the public.
"None of this can keep a bad situation like the murder of George Floyd from happening in Waco," Mayor Kyle Deaver remarked after this summer's unusually detailed review of local police protocols. "That's the reality. You could have a bad situation, but I think we're doing everything that can reasonably be done to try to keep that from happening. I want us to pat ourselves on the back, but I don't want us to kid ourselves that nothing like that could ever happen in Waco, Texas, because the reality is that it could. But we've got great police officers. I'm so proud of every police officer I know on the Waco police force. I know what a difficult job they do, and I know I don't even understand how difficult and dangerous it is."
Yet change in the ranks won't come easily when an insular culture bolstered by everything from TV cop dramas to blood-pumping political rhetoric invigorates resistance to reforms that most other professions must undergo to better serve the public. And police are armed, 24/7 professionals imbued with enormous powers. To quote Stan Mason, an African American who retired last year after serving 25 years as a Waco police officer and who stresses an emphasis on community policing: "I love the profession and the job. But the profession of policing has historically been resistant to change. They do not like change. When you are called a hero just because you put on a gun and go to work, you have to live up to that title. It is easy to develop a superiority complex."
Sadly, summer has aggravated tensions, widened differences and hindered meaningful dialogue. Mason last week filed a lawsuit against the city of Waco alleging that he was driven out of the profession he loves after he became an outcast within the department for his outspoken views on race and community relations. (City officials thus far have no comment.) Meanwhile, today's Pray for the Police Rally in Waco seems more an effort to round up votes for Republican candidates than any earnest appeal to God. The prayer rally via the Republican Party Facebook page touts the presence of celebrated McLennan County Sheriff Parnell McNamara, inspiration for the aging lawman in the 2016 film "Hell or High Water," by championing McNamara's perceived merits in our community: "taking out the trash in McLennan County, fighting to keep us safe!"
Ultimately, society must collectively consider its own prejudices and leaps to conclusions, as many of us do after yet another shooting in an increasingly volatile environment. Take Jacob Blake, for instance. If he indeed resisted arrest (and he might well have, though no police body-camera footage appears to exist), did he deserve to be shot? If so, how many times? Two? Four? Seven? More? Did police exhaust all other reasonable means of subduing him, such as physically restraining him? Or does that matter if you don't obey a police command? Social-media trolls spread a rumor that Blake raped a child. It's not true, but what if it were so? Did he then deserve to be shot in the back? How many times would suffice for his alleged crime? Did he get what he had coming to him, whatever the allegation? Somewhere amidst these questions and answers we can find the problems that confound not only equitable administration of just law enforcement but society in living up to the ideals of justice for all.
Veteran journalist Bill Whitaker is Trib opinion editor.
Catch the latest in Opinion
Get opinion pieces, letters and editorials sent directly to your inbox weekly!