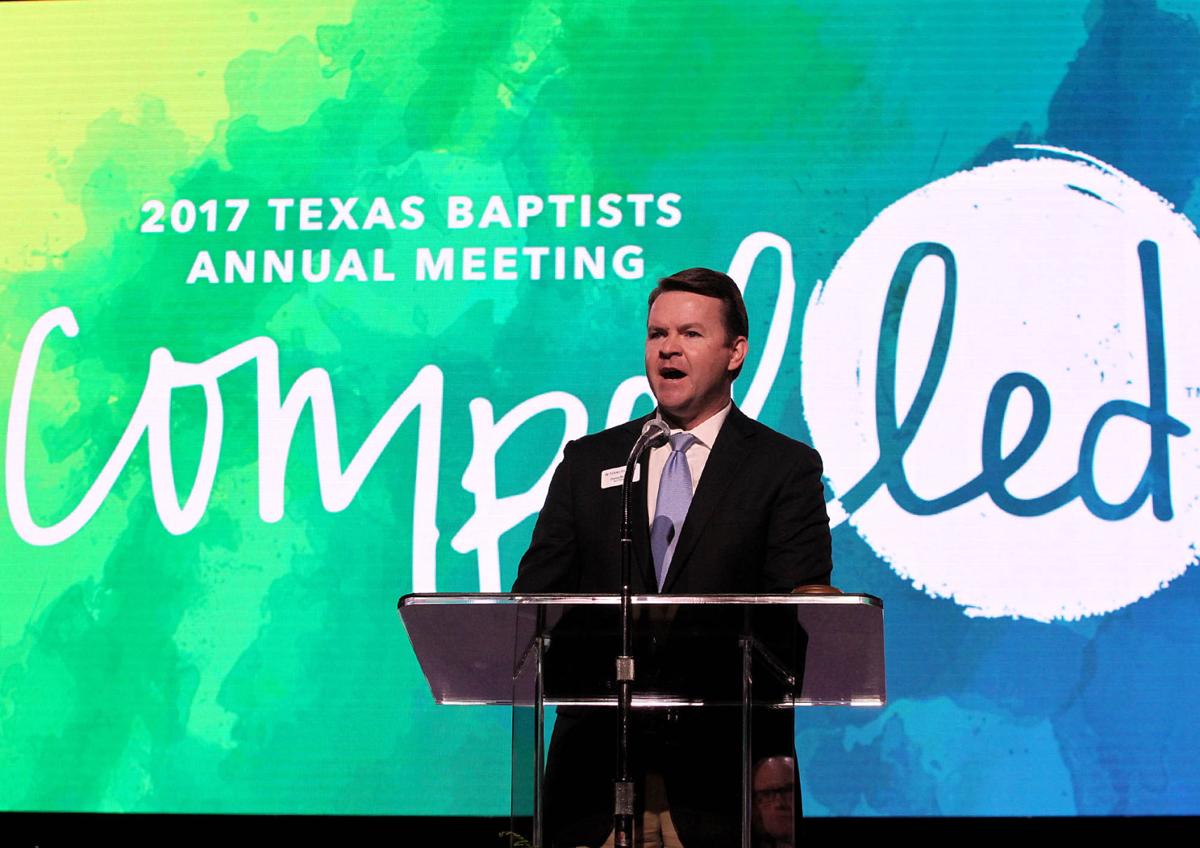 A few weeks ago, the Rev. Dr. Danny Reeves, senior pastor of the First Baptist Church of Corsicana and a Baylor University Truett Seminary graduate, nearly died of COVID-19 at age 49. The pastor has made national news recently by admitting he was all wrong about the pandemic. Before contracting the virus, he had minimized the disease on Twitter. His tweets stamp him as a COVID-19 denier.
In April 2020, just as the pandemic dug into our daily lives, the reverend said we all need "just a little perspective" given that the COVID-19 death rates compared with those of the common flu. He followed these tweets with anti-mask messages. While claiming not to be anti-vax, he decided to ignore advice from the Centers for Disease Control and Prevention as well as national, state and local health experts; he did not get vaccinated.
"You know," Reeves said, "I'm very disciplined in my health. I lift weights. I do cardio. And so I had this opinion that, you know, if I did get COVID, it wouldn't really affect me that much, and so I assumed I would just get well."
One wonders if it ever occurred to Reeves at the time that if he did get infected, he might unknowingly pass it on to an unvaccinated child at his church or an unvaccinated homebound member during a pastoral visit. In any case, once he caught the virus, he did not as he had assumed "just get well." Without the skill and care of health care providers at Baylor Medical Center in Dallas, he would likely have met his Maker.
Rev. Reeves shared his story from the hospital in real time. First, he tweeted out that he was in the emergency room with COVID-19 pneumonia. The next day, he tweeted that his chest X-ray looked bad. On the third day he tweeted, "Last night was the hardest night of my life. Had to fight to breathe and live ..." The pastor asked for prayers. On the fourth day, he improved and had no spasms even though he was lying on his stomach and receiving a third round of Remdesivir.
Then, things quickly deteriorated.
He tweeted out, "Just took a turn for worse. Oxygen levels in blood depleting. Put me on high-flow oxygen and headed to ICU. Literally forcing air into my lungs by force. Please pray."
His body had turned septic.
One must ask how many Twitter followers and church members Rev. Reeves influenced over the last year and a half through his misinformation and half-truths. Yet he is not alone. In Waco today, some pastors — by their examples, sermons, Facebook posts, Twitter accounts and church policies — fail to care for their flocks in ways that prioritize their health and the health of their neighbors. Their lackadaisical approach — perhaps fueled by right-wing talk radio, conspiracy theories and Fox News but certainly not by the Bible — is directly contributing to Waco's skyrocketing COVID-19 surge.
Where, one might ask, is the sense of civic duty among some Central Texas pastors? Are they asking, "What would Jesus have us do?" Or are they asking, "What would Texas Gov. Greg Abbott have us do?"
On Tuesday the Waco-McLennan County Public Health District sent out an urgent warning. Among other things the message said:
Our hospitals are nearly full, all 54 ICU beds are in use and non-ICU beds are being converted to care for critical patients.
COVID-19 is spreading quickly in our community, especially among unvaccinated people.
As of Monday, 93.4% of the patients hospitalized due to COVID-19 were unvaccinated. This is exhausting our health care workers.
We may soon exceed January's record levels in both daily hospitalizations and daily new cases unless we make drastic changes now.
On Wednesday, Waco Mayor Dillon Meek reported that "our local health care system is to the brink of collapse." Local mortuaries cannot handle the number of deaths occurring due to COVID-19 so mobile morgues have been brought in where the remains of the dead can be held. Our local hospitals are short on nurses. Waco, of course, is not the only place where collapse of the health-care system is possible. Disaster looms over municipalities in Louisiana, Mississippi, Alabama and Florida as well as other cities across Texas where COVID-19 deniers are prevalent.
But Rev. Reeves isn't among them. Having struggled through the worst of COVID-19 and survived, he now promotes the vaccine to his congregation and any other soul who will listen and heed. In an interview with NPR radio, he talked about his change of heart and his plans for encouraging others to get vaccinated. When asked about his vaccine hesitancy, he responded: "I was just overconfident. I was falsely and erroneously overconfident ... And in that, I was deeply, deeply wrong."
The pastor says that when he is able to preach again, his first sermon will address his ordeal and what he has learned. "I'm going to lay out lessons that I've learned. And certainly, I'm going to talk straight to our people about who we can and should be as God's people and what it really means to love our neighbor." He says he is now encouraging his family and his congregation to get vaccinated.
It is unfortunate that a brush with death is required for some religious leaders to "talk straight." Pastors who knowingly or unknowingly mislead their congregations should be reminded of the words of Jesus: "If any of you put a stumbling block before one of these little ones who believe in me, it would be better for you if a great millstone were fastened around your neck, and you were drowned in the depth of the sea." (Matthew 18:6)
It's just as important to remember that some of the church's greatest pastors such as the Apostle Paul were once on the wrong side of things. Not one of us is perfect, but change is possible for those open to the truth. Whether we are churchgoers or not, Central Texans can be grateful for a leader like Pastor Reeves who is now caring for his flock with love, humility and compassion. He is deserving of our respect and prayers as malignant misinformation continues to spread among some of our family and friends, leading them into the depths from which there may be no return.
Blake Burleson is an ordained Baptist minister and a faculty member in the Department of Religion at Baylor University.