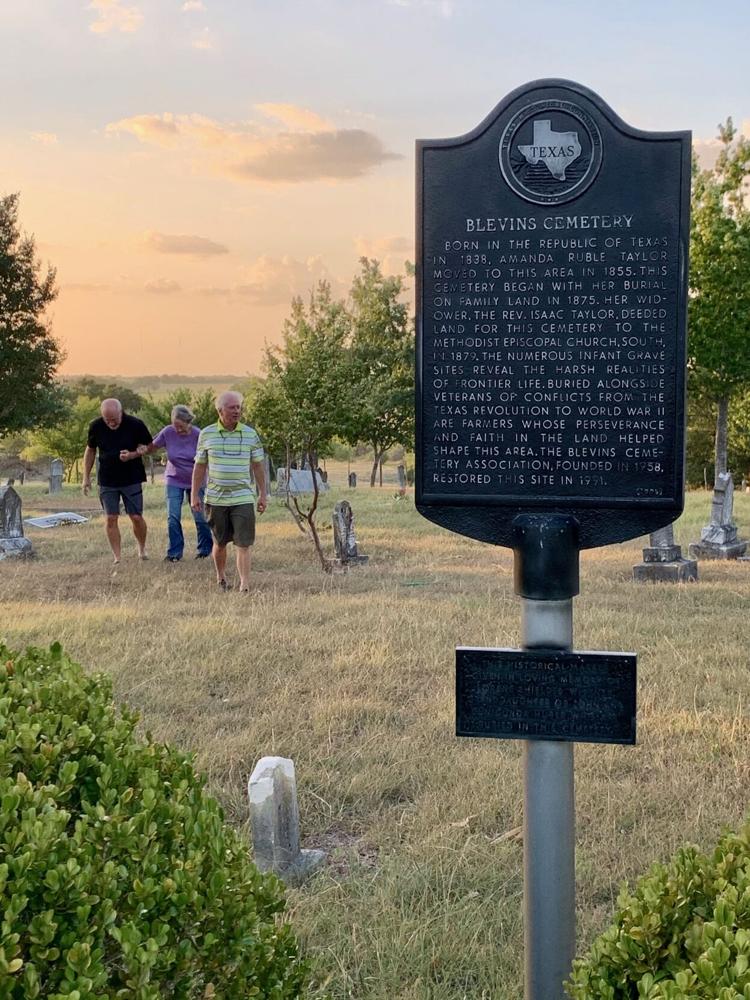 This summer I made some surprising genealogical discoveries about one side of my family that I knew very little about. Ironically, this side has the strongest connection to Waco and Central Texas. My Burleson and Blanchette lines are established due to the families' well-documented contributions to Texas during the founding of Texas as a republic and a state in the 19th century. My Bowers lineage, however, was virtually unknown to me (and to my mother). My mom's grandfather was Dan Bowers from Waco. When Dan divorced my great-grandmother early into their marriage, Dan became lost to us. I only met my great-grandfather Dan, who lived at 1700 North 11th Street in Waco, a few times. When he died in 1967, when I was 11, I attended his funeral. I remember the distinctive voice of Father Mark Deering of St. Louis Catholic Church who delivered the service in Latin. My mom knew nothing of Dan's parents or grandparents.
In my search, I discovered that Dan's grandparents (my great-great-great grandparents) arrived in Bell County, Texas, soon after the Civil War. Dan's grandfather was Daniel Bowers (b. 1827) and his grandmother was Aurilla King (b. 1831). They were from North Carolina but moved to Mississippi early in their marriage where their nine children were born.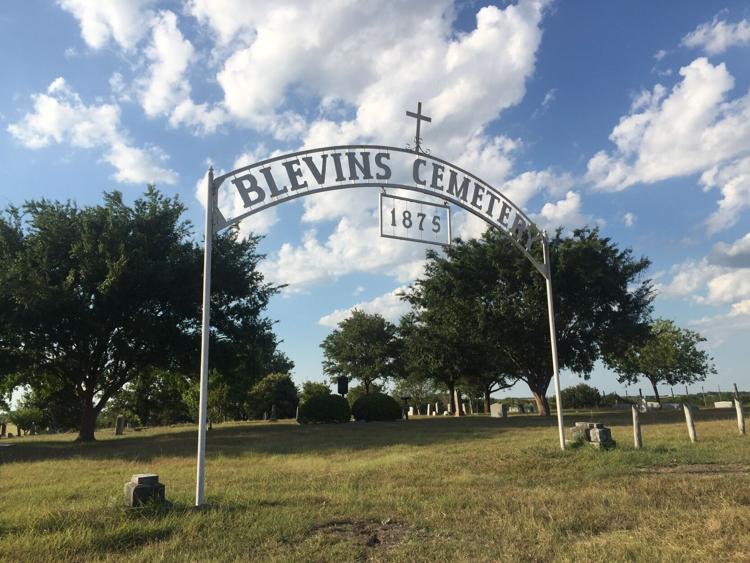 As I continued my research, I discovered that Daniel and Aurilla were buried in Blevins Cemetery in Falls County — not even a 30-minute drive from my home in Waco. They died in 1915 and 1917, respectively. To my surprise, the cemetery is only a few miles from the Cego Baptist Church which I pastored in the 1980s when I was a graduate student at Baylor University. Since that now-vanished church was established in the 19th century, it's conceivable (perhaps likely) that my Bowers ancestors attended services at the church where I delivered sermons. I wondered if they might have even been members of the church.
Genealogical work often brings surprises. Our forgotten ancestors (to whom, after all, we owe our very existence since we would not be here had they not lived and even thrived) are not always as far from us in time and space as we might think.
How they lived
In August of this year, with this new knowledge, some of my family members including my mom (now in her 80s) went out to rural Blevins Cemetery to locate family graves and honor ancestors' memory, and to pray and reflect. Sitting near the burial plots, I couldn't help wondering what it was like to have lived and died as farmers in Central Texas in the late 19th and early 20th centuries. They had no indoor plumbing, no electricity, no automobiles, no telephones. The number of farms in Texas rose from 61,000 in 1870 to 350,000 by 1900, according to the Handbook of Texas published by the Texas State Historical Association. The Bowers had migrated from Mississippi like so many other Southerners then. The Handbook notes that cattle and cotton production dominated farming operations through the 19th century but that wheat, sorghum, hay and dairying became important as well. What did the Bowers clan raise and grow? Were they tenant farmers or did they own land? My hunch is that they were not wealthy, but I've got more research to do on this subject.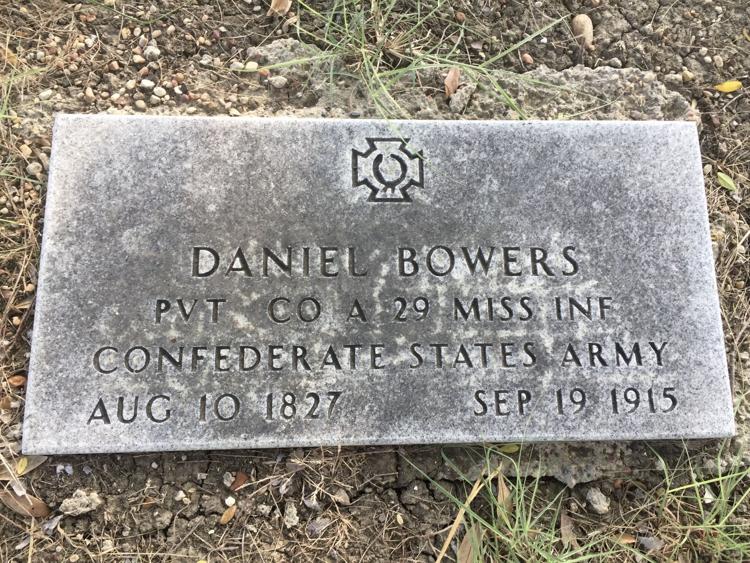 Some things one discovers about ancestors are not surprises at all. At the family gathering that day at Blevins Cemetery, there was a marker that read: "Daniel Bowers, PVT CO A 29 MISS INF, Confederate States Army." As a child growing up in Texas, I learned about other ancestors who fought for the South in the Civil War. I had visited their graves and read the historical markers. Back then, I felt pride at their "service," and when we played "army" in the East Texas Piney Woods, we sometimes had a Rebel side and a Yank side. It felt chivalrous to fight for the Stars and Bars; some of us even had uniforms with insignia and battle flags.
At age 9, I went to Six Flags in Dallas with my brother, my cousin and my Burleson grandparents. We strolled through the Confederate section of the amusement park eating corn on the cob and watching amateur actors dressed as Confederate soldiers on the march. We watched them in reverent attention. I wondered if I would have been as brave in battle as I thought those actors suggested my ancestors must have been. I bought a gray Rebel cap as a souvenir. Like most Anglo Americans with far more information, education and reflection, I feel much differently today about my deceased family members who fought for this lost cause.
The fact is that the marker at the foot of my great-great-great-grandfather Bowers' grave should read: "He took up arms in an uprising to kill fellow Americans in order to keep some fellow Americans enslaved." I didn't understand this basic fact of history at all till I began to study the Civil War in earnest while in college and beyond. My high school history teacher in segregated Dallas taught authoritatively (and incorrectly) that the Civil War had nothing to do with slavery; he insisted that it was only about states' rights. In fact, our high school textbooks said precious little about slavery. This revisionist history was meant to assuage collective white guilt as the segregationist laws of Texas and the South endured into the middle of the 20th century. So today, like an overwhelming number of Americans, I know differently.
The Civil War was fought to preserve slavery.
Honoring my ancestors today necessarily includes reckoning with the original sin of our nation and the role that my family had in supporting this abomination, which continued well beyond the Civil War. It means reckoning with my own part in our nation's continued and conflicted history of systemic racism.
Discernment is not easy. I have no reason to doubt that the Bowers couple of Central Texas were good citizens, probably church members who paid their taxes, helped their neighbors during tough times and raised their children to be moral people. I am a direct recipient of their virtues. I am grateful to them. But I am nearly certain that, like many — certainly most — of their white neighbors, they held racist ideas and supported racist laws that discriminated against (and even terrorized) their black neighbors. In 1916, one year after Daniel died and one year before Aurilla passed, 17-year-old African-American farmhand Jesse Washington was lynched in Waco as thousands of white men, women and children watched, celebrated and took photos. I wonder if my great-grandfather Dan's face is in one of those photographs. Dan was born in 1886 and was 30 years old at the time of the lynching. If I had lived in Waco back then, would I have been in attendance?
How we live
In her most recent book "Caste: The Origins of our Discontents," Pulitzer Prize-winning author and journalist Isabel Wilkerson writes: "What would any of us have done had we been in their places? How many people actually go up against so great a tide of seeming inevitability? How many can see the evil for what it is, as it is occurring? Who has the courage to stand up to the multitudes . . . part of something bigger than yourself, that you have been primed to believe? Every last one of us would like to say to ourselves, I would never have attended such an event, I would never have attended a lynching. I would never have stood by, much less cheered, as a fellow human was dismembered, and then set on fire here in America. And yet tens of thousands of everyday humans did just that in the lifetime of the oldest among us in Germany, in India and in the American South."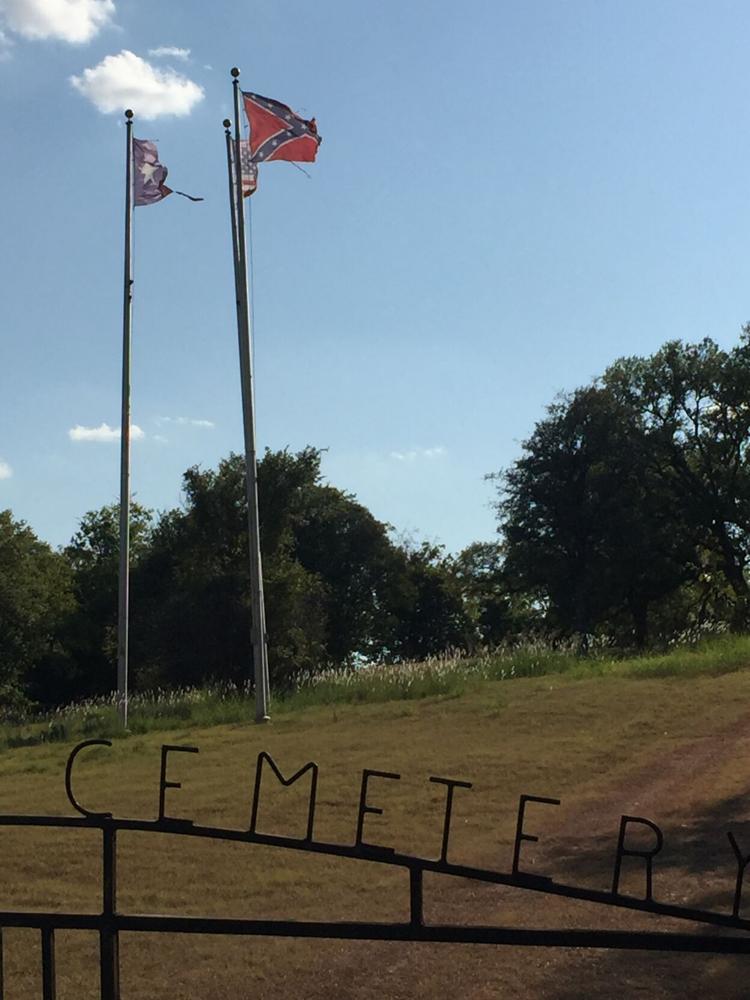 As I drove back from Blevins Cemetery to Waco following our family gathering in the summer heat, I passed Fletcher Cemetery on Highway 77 just south of Robinson. Three large but tattered flags flapped in the breeze at its front gate — the American flag, the Texas flag and the Confederate battle flag. The Texas state marker at its gate reads: "A number of Civil War Veterans are buried here." The battle flag carried by some Confederate units into battle against the United States military is today said by a small but vocal minority of white Americans, particularly in the South, to represent honor, pride and chivalry. Yet to fly that flag publicly now is to be more than blind and ignorant. It is to make a political statement about race. Flying that flag in Robinson, Texas, is an attempt to whitewash history. This battle flag then and now represents a symbol of white supremacy and a reminder to millions of black Americans of the holocaust that their ancestors survived, of the terrorism inflicted upon freed blacks by the Klu Klux Klan and generations of racist leaders in the South and elsewhere.
African Americans in Central Texas — teachers, police officers, pastors, mail carriers, elected officials, students — drive down Highway 77 through Robinson every day and see that symbol. Flying this Confederate flag today is the moral equivalent of flying the flag of Nazi Germany in front of Waco's Temple Rodef Sholom.
The deaths of George Floyd, Breonna Taylor, Atatiana Jefferson, Ahmaud Arbery and others in recent months at the hands of a system that is both consciously and unconsciously racist has awakened many white Americans from slumber. To truly acknowledge — and not erase — our history is to dig deeper into the histories of our families, our churches, our schools, our newspapers, our businesses and our governments. It is to think long and hard about our public spaces. This does not mean that we are dishonoring those great-great-great-grandparents whose lives, like ours, were filled with darkness and light, vice and virtue, enlightenment and ignorance, weakness and strength, success and failure. Flying a flag that symbolizes a caste system that held millions of Americans in bondage and subjected them to terrorism does not honor those dead who participated in and supported this evil. Those deceased — if there's an afterlife in which they are now redeemed and enlightened — know better than we who still live in a land in which we see shades of gray in all of our institutions and laws.
While I could not understand Father Mark Deering's words in Latin as I attended my great-grandfather Dan's funeral in 1967, I now know that he was praying for Dan's soul. The concept of Purgatory was not one that I grew up with as a Baptist. But as a Christian I can affirm the idea that when we leave this earth, we are not yet complete. We are still in need of transformation. Perhaps our Catholic brothers and sisters can lead all of us as they say (and now I say) in the Offertory in the Requiem Mass: "Lord Jesus Christ, King of glory, deliver the souls of all the faithful departed from the pains of Hell and the deep lake; deliver them from the mouth of the lion: let not Hell swallow them up, nor let them fall into darkness; but let the Standard-bearer St. Michael guide them into the holy light which of old Thou didst promise to Abraham and his seed. We offer Thee victims, O Lord, and prayers of praise: mercifully receive them for the souls whose memory we are keeping to-day: grant them to pass, O Lord, from death to life: which of old Thou didst promise to Abraham and his seed." Amen.
Blake Burleson, 64, is an ordained Baptist minister and a faculty member in the Department of Religion at Baylor University. The fifth-generation Texan enjoys carpentry, painting, backpacking and travel. One of his ancestors is Rufus Columbus Burleson, an early president of Baylor University.
Catch the latest in Opinion
Get opinion pieces, letters and editorials sent directly to your inbox weekly!