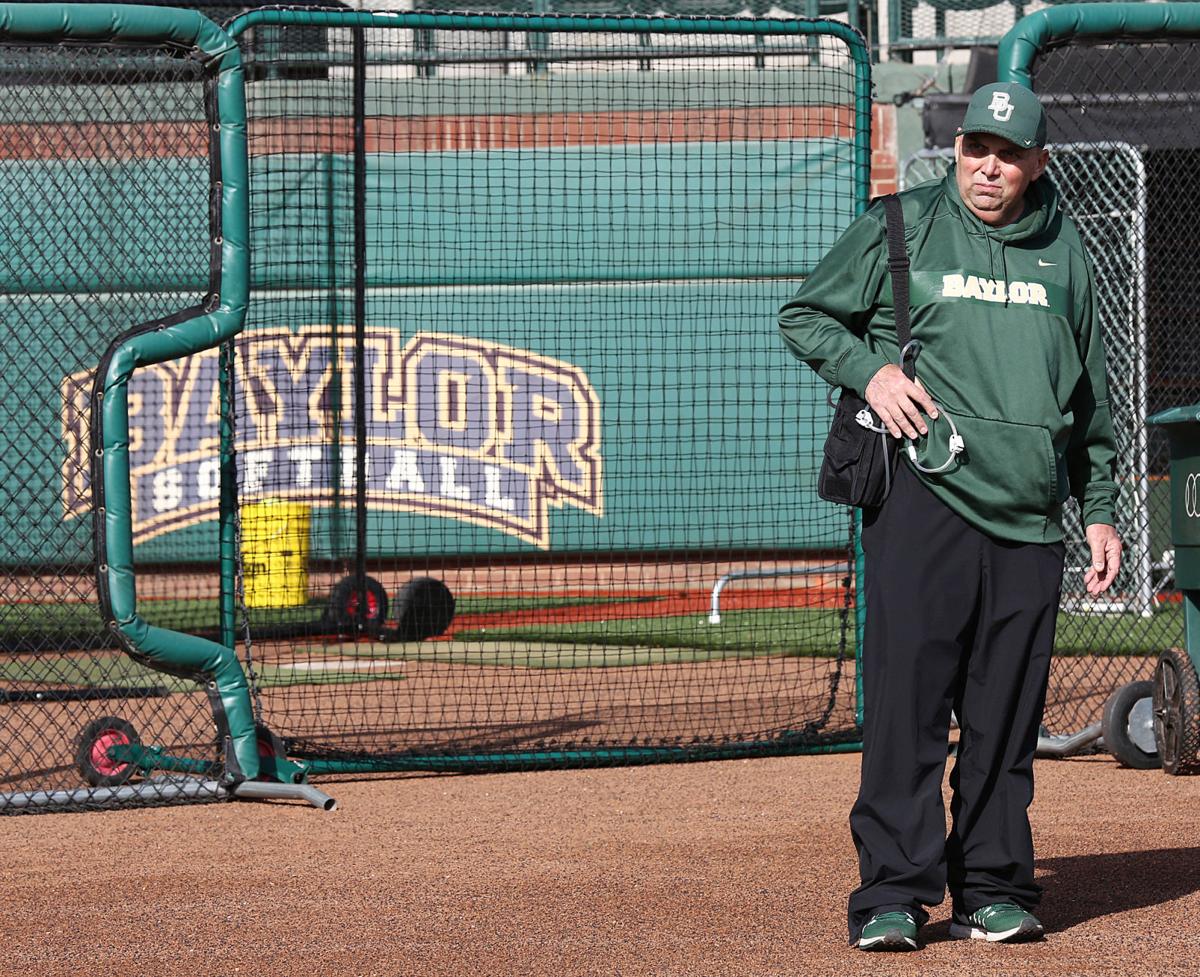 It's disappointing to learn the Baylor University Equity Office is investigating softball coach Mark Lumley for strong words posted on Facebook, particularly since he is being treated for cancer. It appears political correctness has arrived on campus and its victims have reportedly grown to include the entire coaching staff.
Political correctness in the media and academia is a current incarnation of the McCarthy witch hunts of the 1950s. The difference is in the object of the hunt. Then, it was to hunt down and destroy supposed communists. Now, it's to hunt down and destroy alleged racists (among others). Such political correctness has already destroyed media and academic careers of many innocent people.
I've had dozens of Baylor friends over the years — people such as legendary history professor Dr. Ralph Lynn and fundraiser Tom Parrish. I've known five Baylor presidents, three vice presidents, a law school dean and a head football coach. My sister and two of my children have degrees from Baylor. I believe Baylor has people of the highest character and integrity. I would hate to see any Baylor person subjected to a political correctness investigation for expressing his or her opinions.
I've never met Coach Lumley, and I'm not a Christian conservative. But I believe it's wrong for an employer to control an employee's speech and behavior off the job, to investigate and possibly fire an employee for opinions expressed on Facebook. That kind of control amounts to intellectual slavery.
When I worked in unemployment claims in Washington a half-century ago, it was generally understood that an employer had no business controlling an employee's speech and behavior off the job. I recall only once when that happened. The employer was the FBI. Among other things, FBI Director J. Edgar Hoover had a reputation as a racist.
I interviewed a young black man fired from his job as a file clerk at FBI headquarters because he spent the night with his girlfriend. I asked how the FBI found out. He told me FBI agents staked out his girlfriend's house. A couple of weeks later, I interviewed a young black woman with the same story. She also had worked at the FBI and was the young man's girlfriend. Those firings were clearly unwarranted and an invasion of their privacy as well.
Baylor Athletics Director Mack Rhoades was an eyewitness to the destruction caused by political correctness at the University of Missouri in 2015. He was athletic director at the time. A political correctness mob intimidated the president of the university into resigning. A mob physically bullied a young ESPN reporter, preventing him from interviewing people in a campus "safe space." An untenured professor who helped lead those mobs was fired by the university for assault and shouting obscenities at the police. From 2015 to 2018, the University of Missouri reportedly lost some 5,000 students and 100 faculty members in the fallout from this scourge of political correctness.
Extremism no virtue
I do not oppose making Baylor or the nation more fair and equitable in matters of race, religion, nationality, gender, sexual orientation, etc. I do oppose the assault on freedom of speech being used to achieve those goals. When the ends are used to justify the means, that's extremism. I'm reminded of the Vietnam War quote: "It became necessary to destroy the town to save it."
Extremism was a big issue in the 1964 presidential election. In his acceptance speech to the Republican National Convention, Sen. Barry Goldwater praised extremism with these words: "I would remind you that extremism in the defense of liberty is no vice!"
Yet Americans overwhelmingly rejected Goldwater's extremism. He got 38 percent of the vote, winning his home state of Arizona by a narrow margin and five deep Southern states opposed to civil rights for black people.
The extremism of the Joe McCarthy movement in the 1950s came from the right. Today's political correctness comes primarily from the left. But liberals are not immune from losing their jobs and careers as well. Anyone doubting that should read liberal journalist Matt Taibbi's June Substack essay, "The American Press Is Destroying Itself."
The McCarthy witch hunts of the 1950s injured or destroyed the careers of perhaps hundreds of people in government, Hollywood and the media. But the McCarthy era also produced some American heroes — CBS newsman Edward R. Murrow, Army chief counsel Joseph Welch and radio show host John Henry Faulk. In 1954, Murrow devoted his CBS program "See It Now" to the McCarthy witch hunts. Later that year, lawyer Joseph Welch brought McCarthy down to size in a Senate hearing with these words: "Until this moment, senator, I think I never really gauged your cruelty or your recklessness…Let us not assassinate this lad further, senator. You have done enough. Have you no sense of decency?"
John Henry Faulk, later known for his humorous stories on the television show "Hee Haw," was fired from CBS radio in 1957 for defending the civil liberties of other blacklisted celebrities. He sued AWARE Inc. for its blacklisting of people in the entertainment industry. A jury awarded him a $3.5 million judgment against AWARE. He never collected a penny of that judgment, but it put AWARE out of business and ended celebrity blacklisting.
The rules of fairness
If colleges and universities want to punish legal speech and behavior that is not libelous toward anyone, they should give notice up front as to precisely what is prohibited. It seems reasonable for colleges and universities to adhere to ordinary rules of fairness and due process. Such rules generally include the following:
Clear and unambiguous rules as to what is prohibited (not based upon someone taking offense).
A fair fact-finding investigation (not conducted by people with an axe to grind or based upon secret informers).
The right to notice and opportunity to be heard.
The right to counsel at all points during the process.
The right to a fair hearing before an impartial tribunal.
The right to compel witnesses and face one's accusers.
A fair and reasonable burden of proof (generally, clear and convincing evidence).
Punishment proportional to the offense.
The right to a transcript of all evidence and proceedings.
The right to appeal to higher authority.
Maybe colleges and universities should have their rules and procedures reviewed by practicing civil rights lawyers to ensure they are fair.
If there is any place where people should be free to write and speak without fear, threats and intimidation, it is the college campus. When people disagree, one party should not gag or silence the other party. They should simply come up with a better argument to rebut them.
I see nothing redeeming in today's political correctness. It does not contribute to an atmosphere of peace, justice, brotherhood or mutual understanding. Threatening the jobs and careers of innocent people may temporarily win their compliance out of fear, but it will never win their hearts.
I hope the Baylor Equity Office will drop its investigation of Coach Lumley, who faces scrutiny and humiliation for what his attorney describes as "personal, conservative, Christian Facebook posts." I hope Baylor will carefully consider what is the appropriate response to rampant political correctness in America today.
Charles Reed is a retired federal civil servant and former mayor of Waco.
Catch the latest in Opinion
Get opinion pieces, letters and editorials sent directly to your inbox weekly!