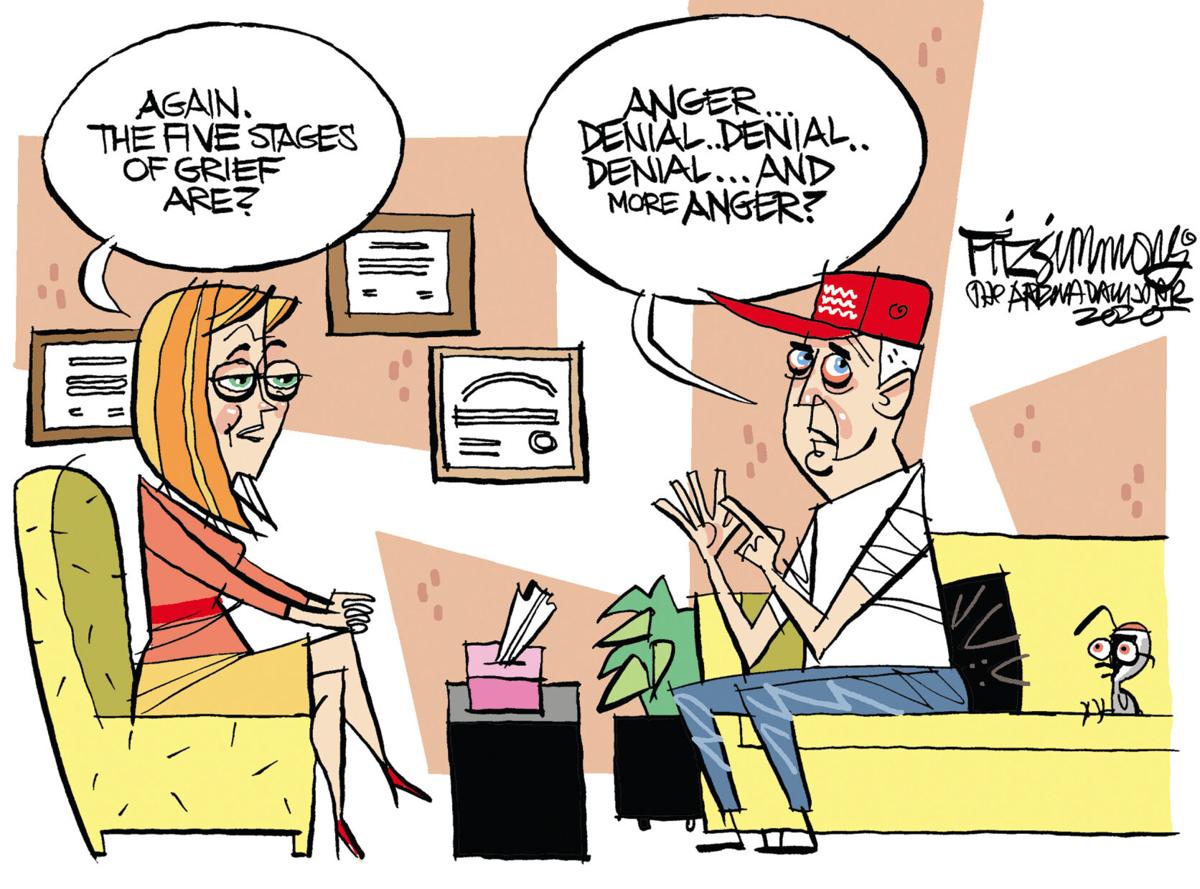 Waco Mayor Dillon Meek delivered a somber message last week. The COVID-19 crisis is acute. Our local numbers of infections, hospitalizations and deaths keep going up, but our rates of vaccination, masking and social distancing aren't keeping pace. It feels like we've hit a wall, and it's unclear how we can make progress against this vicious disease.
Initially the problem was lack of access to vaccines and protective equipment, such as masks. We solved those problems months ago.
Then there were questions about the safety of the vaccines. Those have been settled, too. Hard data, including local statistics, show that the shots are safe and effective for almost everyone. The U.S. Food and Drug Administration has fully approved the Pfizer/BioNTech vaccine; approval of other vaccines is imminent. And the risks of vaccination are miniscule compared to the risks of contracting COVID-19.
Unfortunately, our pandemic discussion has become mired in political differences. Even this wall has a door, though. Top Republicans including U.S. Sen. Mitch McConnell and former President Donald Trump encourage vaccination. Texas Gov. Greg Abbott is vaccinated, and masks are strongly encouraged inside the Texas Capitol. It is entirely possible to get the shot, wear a mask and, yes, still identify proudly as a Republican.
So what if the remaining problem isn't access, or doubt, or political polarization? What if it's grief?
Earlier this month, the estimated U.S. death toll from COVID-19 surpassed the most commonly estimated death toll from the Civil War, at 620,000 fatalities. As with that chapter in our nation's history, the deaths are overwhelming. Now, as then, there aren't enough ambulances, doctors or nurses. Due to the sheer number of deaths and overall danger of the moment, many victims cannot be given proper burials. No community is untouched. Some families have lost multiple members.
Nor are deaths the only losses. Many COVID-19 survivors, like Civil War veterans, live on in ravaged bodies. Businesses have once again faltered, even failed. Relationships have once again shattered due to political disagreements. Families cross out weddings, graduations and baby showers on their calendars to add funerals instead. Life is disrupted at every turn.
Loss of this magnitude has far-reaching effects. As historian Drew Gilpin Faust wrote in her book, "This Republic of Suffering: Death and the American Civil War," the war compelled Americans "to confront — and resist — the war's assault on their conceptions of how life should end, an assault that challenged their most fundamental assumptions about life's value and meaning."
Perhaps this is why opposition to vaccination and masking doesn't feel like a scientific argument or even a display of political identity. It feels like resistance to an assault on fundamental assumptions about life. It feels like the denial, anger and bargaining that are the classic early stages of grief.
Denial: There's no pandemic. This is just another flu. It will fade in the summer, or after the election, or surely by next summer. "One day — it's like a miracle — it will disappear," promised the former president. He said those words in February 2020, eighteen long months ago and before his fellow citizens experienced the worst of viral spread.
Anger: How dare you shut down my business, force me to get a shot or wear a mask! Citizens have plotted to kidnap their governor (Michigan) and turned city council and school board meetings across the country into shouting matches. The same day that Mayor Meek pleaded with Wacoans to care for one another, an anti-mask father in Fort Lauderdale, Florida, assaulted a high school student and was jailed on a charge of aggravated child abuse.
Bargaining: I will not get the vaccine, but I'll take lots of vitamins and supplements. Maybe this veterinary medicine will work. We won't require masks in our school, or church, or concert venue, but we'll be extra careful to sanitize the door handles. If we encourage compliance with public health guidance but don't mandate it, is that good enough?
If at least part of what we're all going through right now is grief, we can expect sadness next. It's heart-wrenching how many neighbors and moments of joy have been stolen from us these past months. And there's more to come. Statistical modeling from the Boston University School of Medicine projects the COVID-19-related deaths of 20,000 more Texans by the end of 2021, the highest total in the nation. It is deeply sad. It makes sense to feel sad about it.
But we have to progress to acceptance. The pandemic is real. Getting angry at the virus, or at the people trying to save us from it, will not help. Nothing short of vigorous compliance with public health guidance is good enough. It's all very sad. Still, as grief expert David Kessler observed, "acceptance is where the power lies." Reckoning with what you've lost, and what you can't control, clears the path to recognize what tools you have to move forward.
We have tools to fight the virus and heal our community. We know what we need to do. We just have to lay down the comforting but self-destructive weapons of denial, anger and bargaining first.
Elesha Coffman, author of "Margaret Mead: A Twentieth-Century Faith" (Oxford University Press), is associate professor of history at Baylor University. Her views are her own and do not represent her employer.
It is entirely possible to get the shot, wear a mask and, yes, still identify proudly as a Republican. So what if the remaining problem isn't access, or doubt, or political polarization? What if it's grief?