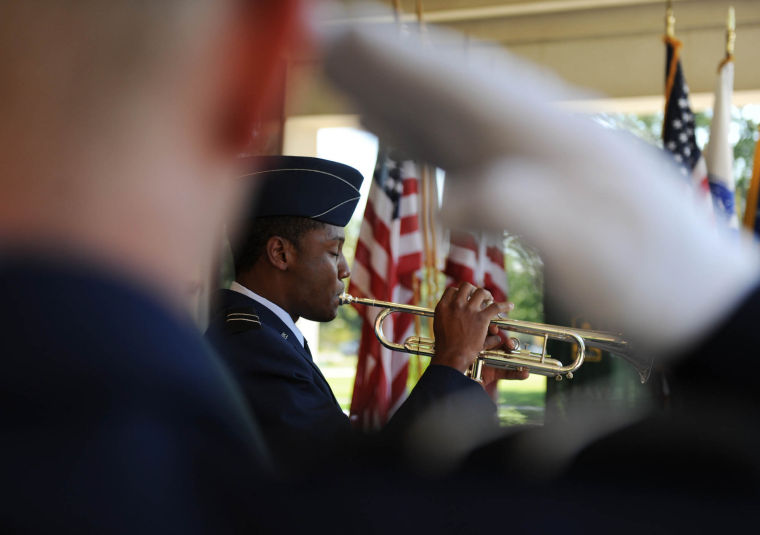 It is difficult to believe that twenty years have passed since the horrors of Sept. 11, 2001. Almost 3,000 Americans lost their lives in the worst enemy attack on American soil since the Japanese attacked Pearl Harbor in 1941.
Both of those historic events were immediately followed by strong and unified American patriotism. Young men and women signed up for military deployment and American flags flew in every window, on every building and in front of every home. Pride in our country was at its highest and differences between Americans became a subordinate concern. America's greatness shined and even with the worry and the inordinate aftermath of those attacks, when American life changed overnight, patriotism was at its strongest. The greatness of this country was evident from sea to shining sea. What would those who perished at Pearl Harbor and in New York and Washington D.C. think of our country today?
Somehow, all that has changed. We now battle an invisible enemy that has taken well over 600,000 lives across the United States, dwarfing the numbers who died in 1941 and 2001, yet we don't see patriotism or flag-waving now. We see division and derision.
A recent conversation with a friend about the hateful division in America left me with a thought that has worried my brow ever since. My friend's comment was that we may never return to educated and calm conversation and thought within a country of patriotic citizens. No longer do we have respectful differences of opinion but very real anger, hatred, bullying and disrespect in all strata of our national existence.
There has often been in past times much banter about America being "great." But I wonder what recent logic existed which imbued the idea of greatness with hate-filled speech, name-calling and disrespect of others. This incredible juxtaposition of logic now exists in all areas of American life. But greatness can't exist within hate.
A marriage can't be great if two individuals disrespect, hate and abuse each other. A family can't be great if there is no kindness or respect and only verbal disagreement and abuse. A church or synagogue can't be great if the congregants are at each other's throats with increasing verbal assault and name calling. A life can't be great if one is regularly bullied for real or perceived differences in thought, skin color, weight, religion or political persuasion. An organization or business can't be great if its integral parts are divided by either no communication or by pointed, mean and counterproductive communication. Finally, a city or county or state or country can't be great if abusive, hate-filled rhetoric blocks progress for advancing the health, prosperity or safety of its citizens.
It is sheer madness to conclude that angry and hate-filled arrows aimed at the hearts of those with opposing thoughts and words will make for progress in achieving a unified, positive result — and yet, that madness abounds in our country today. Hate and anger blind some who can't see the obvious and confuse others to see what doesn't exist.
We find ourselves in an environment where no one wants to even listen to sane comments from those with opposing views and ideas. The "don't confuse me with facts, I'm right" mentality is obvious. And in that situation, learning, consideration and rational thought are stymied. The "truth" from any side is bent with misinformation and exaggerated with livid passion. Derision supports division and unity is no longer a value.
What can be done? Must we accept things as they are, or might we move for change? If we could but put aside self-centered me-first attitudes and, instead, accentuate kindness, understanding and the golden rule, perhaps at a minimum, our younger generation would have an example more positive than the one we offer them now. Hatred, after all, is learned, not inherited. We can choose to be part of the solution rather than part of the problem. If we carefully think about the words we speak and write before trying to communicate, perhaps understanding, compassion and kindness will begin to drown out the rhetoric we have come to see, hear and accept in the last few years.
We could honor those we have lost in the fight against our enemies by not just remembering them on selected days of the year but by honoring the American flag and the rich tapestry of democracy this country represents every day. We can rise in glory or fall in disharmony. It is up to each of us. May we be up to the challenge.
Harry Harelik, a native Wacoan, was a self-employed CPA and foundation executive director till recent retirement. He is a longtime supporter of local nonprofit organizations.