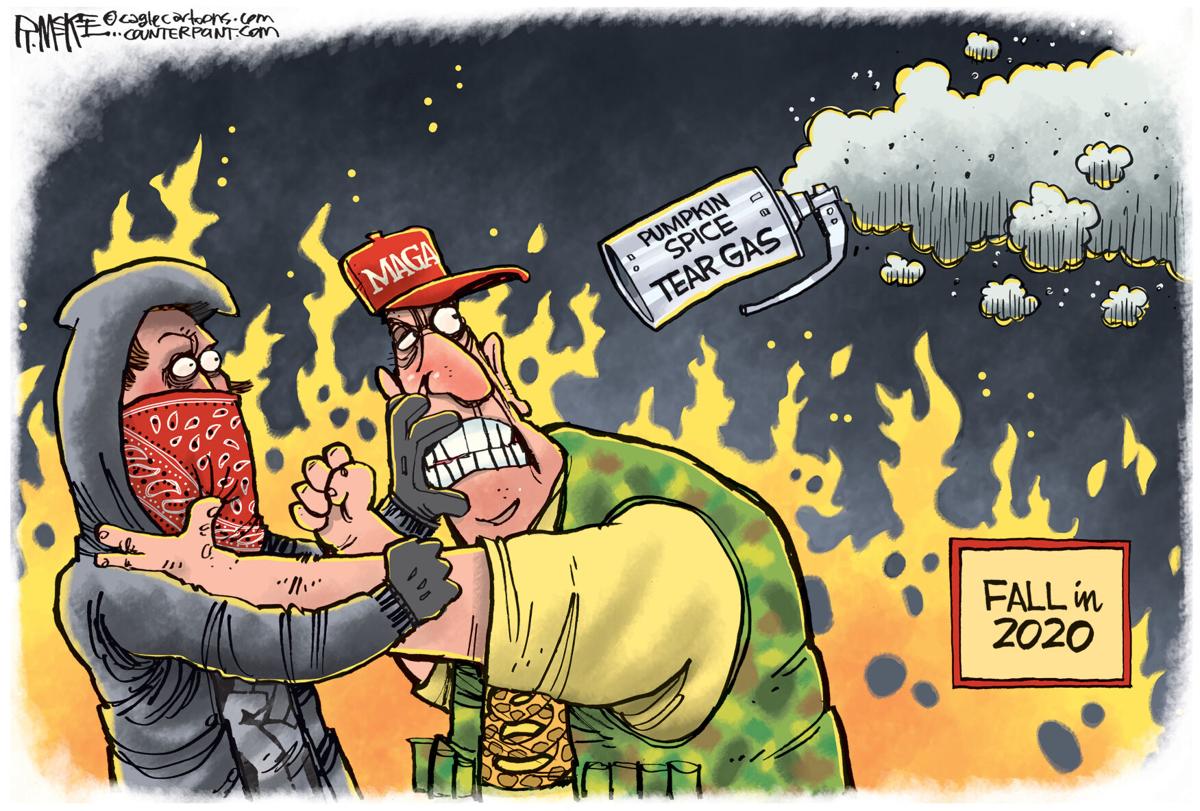 As we come within weeks of a historically important election, I'm seeing a lot of advocacy on both sides in letters to the editor, in office conversations and on television. Much of it is not only bad advocacy but damaging to the cause of the person trying to score points. True advocacy is about more than insults and anger, despite the examples we see in the media.
I've had the pleasure of making a career in public advocacy, first as a federal prosecutor, then as a professor who teaches advocacy. Along the way, I have learned some things about what works and what just makes things worse.
Let me first make clear what I mean by advocacy: an effort to change the minds of others. That's different than venting your emotions or simply "saying what you think," because it has to be about not just you but the person you're talking to. Righteous anger is often justified, but it is almost always lousy advocacy; few people change their minds when they're being yelled at or insulted.
The tendency to blurt out something to the effect of "all of you on the other side are idiots" may reflect real emotions, but it marks the end of a conversation. I see this everywhere, as Democrats assert that Trump supporters are "deluded," while Republicans call their opponents "libtards" and worse. Do people really imagine this is doing any good? Insults are never going to change anyone's mind and only add to the division in this country.
If you're really interested in advocacy, the key is talking to people who either don't agree with you or who haven't made up their minds. Talking to your fellow travelers on the left or right does nothing to change anyone's view. As someone on the left, it's essential that I get before audiences of people on the right. I'll never forget going to an anti-death penalty conference in Atlanta where I was a speaker. I agreed with everyone who spoke before me, and everyone in the audience agreed with me. It was affirming but useless. To really change minds, I had to get into conservative churches and schools (which I did). In fact, that need to find the right audience is one reason I write for this newspaper; along with being a part of a community I love, I realize that the readership of the Waco Tribune-Herald largely disagrees with me politically but is willing to consider other views. It is an audience where perhaps I can change some minds rather than just get fist bumps from people who already agree with me.
Once that audience is found, a good advocate will begin on common ground. Imagine drawing a circle around you and your audience: What defines that circle? That should be your starting point. Because I share a faith in common with the majority of people in this country, I find that is often a good place to start. After all, I have a much better chance of changing others' minds if I can begin with principles they already hold.
How does this all play out in real life?
Imagine a Democrat who is trying to convince a conservative to vote for Joe Biden. Rather than lambast Donald Trump, it might make more sense to begin with conservative values. For example, most conservatives (and some liberals) are against the accumulation of government debt. The fact is that Donald Trump's administration has seen a shocking rise in the national debt, which has grown from $19.9 trillion when Trump took office to over $26 trillion today. According to Fox News, Trump is accumulating debt at almost twice the rate that President Obama did, and Trump was driving up those deficits even before the pandemic. (Obama, of course, had his own recession to counter in 2009.) That Democrat might also point out that in modern history, Republican presidents have added more to the debt than Democrats.
And what about going the other way? What might a Republican argue to a Democrat, starting from the other's values? One idea might be to talk about trade and the Trump administration's genuine commitment to changing this nation's relationship with China in order to bring manufacturing jobs back to the United States. That's an idea many liberals would support. Or one could point out, with complete accuracy, that Trump has kept his promise to keep the United States out of any new foreign wars, a reality that should make many Americans across the political spectrum happy.
The truth is that we don't need to root our discourse in fear and division. There's enough common ground, even now, that we can talk about actual issues.
Last week I went on a long bike ride and stumbled across a Trump boat parade in the town of Stillwater, Minnesota. As I crossed an old bridge over the St. Croix River into Wisconsin, the water below me was filled with boats of all sizes flying Trump flags. It was an odd display, since the only people who could really see them (other than people on the bridge, like me) were other people on boats flying those same flags. I suppose they imagined they were helping their candidate somehow, but I doubt that was true: Certainly, I didn't look down at that herd of boats and conclude "Hey, look at those boats! I think I'll vote for Trump!"
We are one nation, and will be after this election. We are dealing with several historic challenges at once, challenges we can only truly face as one nation, united. It is especially important in this tenuous moment that we treat one another with respect and recognize the human dignity of those who might disagree with us.
Mark Osler is the Robert and Marion Short Professor of Law at the University of St. Thomas in Minneapolis. He taught at Baylor Law School from 2000 to 2010. His books include "Prosecuting Jesus," a memoir of performing the Trial of Jesus in 11 states.