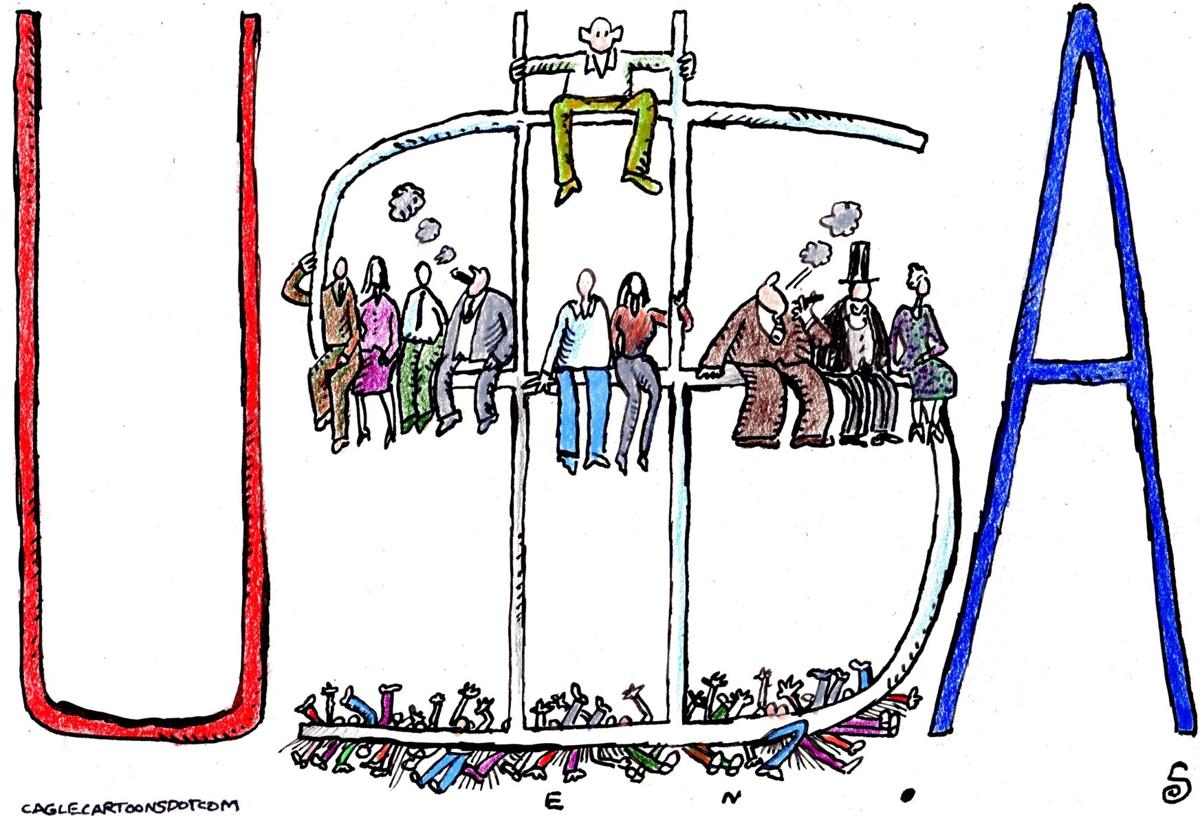 If you feel like you need more surprises in your life, you haven't been paying attention. COVID-19 turned much of our world upside down in a way few people alive in the United States had seen. A single act of police violence proved to be the last straw for many, as millions of people around the world took to the streets in protest. Then our politics saw the crazy meter go to 11 as insurrectionists overran the nation's Capitol. And that is just in the last two years!
Riding of the wake of all this has been a development that may prove to be just as significant in the long term: masses of people quitting their jobs in what has been called the "Great Resignation." Just this last September, a record 4.4 million people in the United States left their jobs — about 3% of the total workforce, lost in the course of just a month. In August, it was 4.3 million. Clearly, something is happening.
That something is contrary to what most people expected. Many of us (myself included) thought that once we adjusted to COVID-19, people would return to their jobs and staffing would stabilize. The labor force defied expectations, though, and that is causing problems. Sure, you might be inconvenienced when a restaurant closes unexpectedly or service is slow because workers quit, but that is only a part of the hardship created. The shortage of employees in fields like trucking and manufacturing not only plays a role in supply chain woes, but tends to exacerbate inflation as wages and thus prices increase. And where we see short-staffing in medical fields, there is a direct connection to the problems we see there, even as hospital capacities in some areas (including my home of Minnesota) near capacity.
So why are people leaving their jobs?
That turns out to be hard to measure, but some causes are obvious. The resignations are concentrated in the fields of retail, warehousing, food service, health care and social services — all fields (with the exception of warehousing) that often involve direct interaction with the public. These are people who had front-line jobs that became high-stress during COVID-19, and some are just burned out. Retail workers thrust into fights over masking, nurses who took overtime for a full year, delivery drivers tired of mistreatment — it's hard not to blame them. Others got sick from COVID-19 or did not want to take the risks that went with a job that involves direct contact with others.
Restrictions on immigration, of course, limit the number of people who would compete for these jobs. And some, probably, are just tired of low pay and lousy working conditions in some of the fields most affected. For others, of course, the plethora of open positions drew them to quit their existing position for something better. At this point, special benefits relating to COVID-19 hardships have largely run out, so it is unlikely that many people are doing better on unemployment and other forms of public assistance than they would do through working. They are just quitting.
Measures are being taken to address the labor shortage, but some — including the Greater Waco Chamber of Commerce's $100,000 plan to lure people to Central Texas — will help conditions here, but exacerbate them in the communities people leave behind to come to Waco. In a national economy, that matters.
There could be positive things to come out of the Great Resignation, though. In the end, this phenomenon may finally make a dent in two fairly intractable problems in our country: income and wealth inequality, and poverty. According to the Pew Research Center, the middle class has steadily lost income share compared to high earners. At the very top, that concentration of wealth is dramatic: the richest 1% of Americans not only have more wealth than the bottom 50%, they have 15 times the wealth of the bottom 50%.
The rise in pay spurred by the Great Resignation might make a dent in these stark disparities in wealth and income. If labor is tight and people are more easily able to climb employment ladders, perhaps that trend will at least level out as pay rises. Increasing pay, of course, won't vault restaurant or warehouse workers into the top 1%, but it could allow them to accumulate some wealth rather than living in constant debt.
And that's good, too. Higher wages coming from a tight labor market might turn out to be the unseen engine that lifts some people out of poverty. There is a huge difference between an $8/hour job and one that pays twice that, after all. Where I live, $15/hour or more has become the starting wage at Target, Whole Foods, Costco and CVS. The employers suffering the most are those who can't afford or won't pay the new prevailing wage, and the workers benefiting the most are those who move to a similar but higher-paid position someplace new. That might harm some small businesses relative to larger ones, but will be a real boon to millions of American families.
Higher prices are bad, but less poverty is good. If inflation is tamed (for example, with lower fuel prices), we could end up with less poverty and stable prices. It could be, just maybe, that in five years something good comes of all this mess we are living through now.
Mark Osler is the Robert and Marion Short Professor of Law at the University of St. Thomas in Minnesota. He taught at Baylor Law School from 2000 to 2010. You can find him on Twitter @oslerguy.