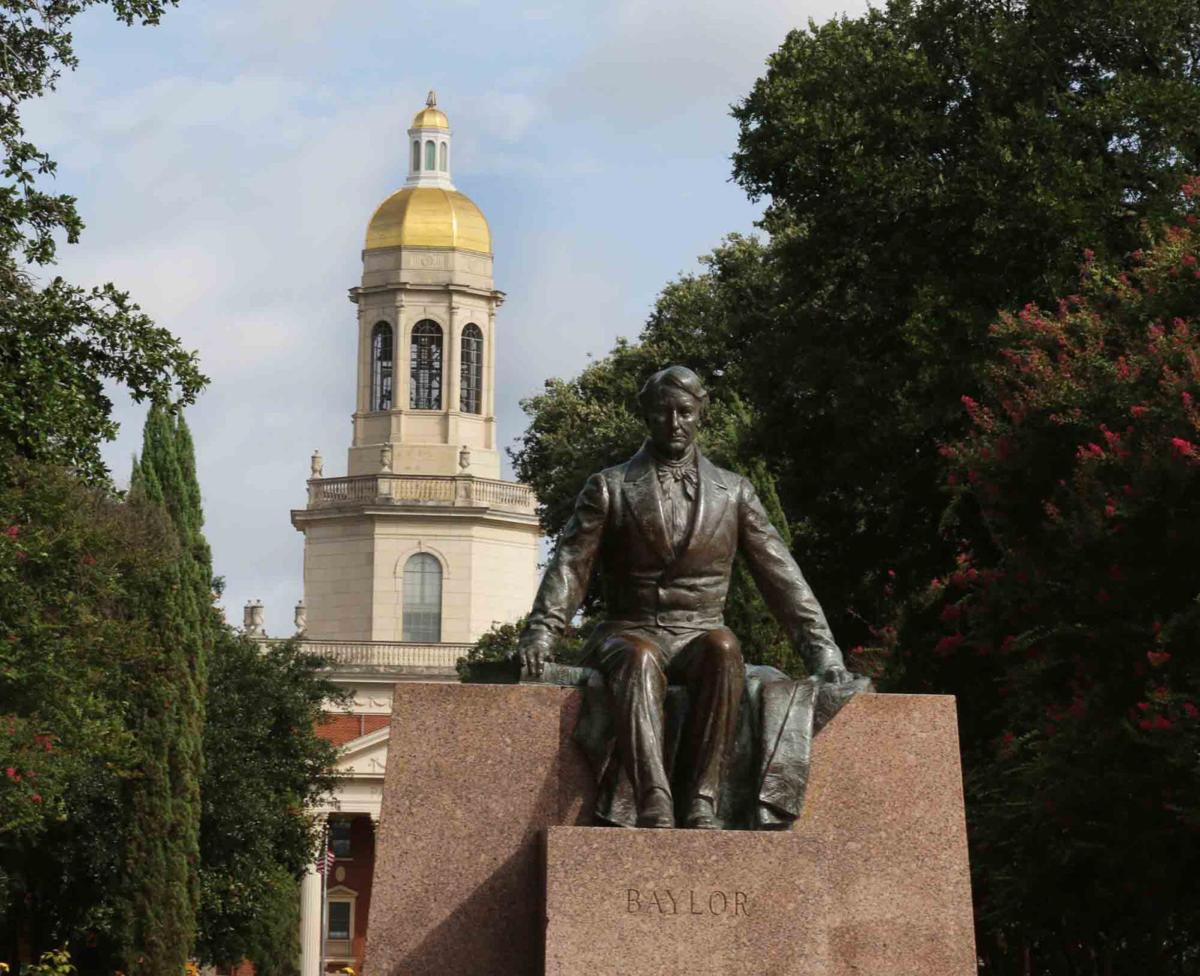 A prominent English novelist is reputed to have said that she had an idea but no house for the idea to live in. I have an idea; it's not revolutionary. But I think it is an important idea, and in this piece I hope to build a little house, an attention-getting house or framework for this idea. The idea is relevant to the just-released report on Baylor University's historical ties to slavery and racism.
Here is the idea. Being "woke" or experiencing "wokeness" should not be seen as an effort to cancel culture. Two definitions: "Wokeness" on the contemporary scene means an intense awareness of (becoming awakened to) the urgent need to address racial and other social justice issues. The phrase "cancel culture" is usually used negatively and refers to the alleged practice of so strongly objecting to the behavior of a person or organization that one punishes the behavior by completely withdrawing support from (canceling or delegitimizing) that person or organization. Those who are "woke" are often accused of being in the process of "canceling culture."
Keep Dr. Seuss and Judge Baylor in mind and bear with me for a moment; hopefully, you will see where I am headed with all of this.
Sometimes when the horror of the Holocaust comes to mind, I ask myself: How can Germans live with such shame? How can a nation that engagedw in such an atrocity look itself in the eye?
But then I think of how much Germany has to be proud of: Gutenberg and the printing press, Martin Luther and the Reformation, Beethoven's and Bach's music, Kant's and Hegel's philosophy, Goethe's poetry, Einstein's physics.
So what do we do? We are indeed "woke" in that we are enlightened about and abhor the role of Germans in the Holocaust. We do not cancel Germany (whatever that might mean), but applaud all that Germany has bequeathed to humankind and we hope for more of the same.
I think of our country. America is exceptional in many ways, not all of them good. We took without permission (the definition of stealing) more than three million square miles of land from native inhabitants and while doing so, imported slaves and maintained the horror of slavery for over 200 years. The destructive consequences of both sins persist.
But I love and cherish my country, and I think of all there is to be proud of: the vision of Washington, Jefferson and John Adams; the courageous pursuit of that vision by Lincoln, Tubman and Martin Luther King; the poetry of Whitman, Dickinson and Angelou; the novels of Twain, Faulkner and Morrison; the musical compositions of Copland, Ellington and Miranda; and in science Franklin's kite, the Wrights' flight, Armstrong's walk and Salk's vaccine. So much to be proud of.
So what do we do? Paraphrasing one of my favorite American philosophers, Richard Rorty (1931-2007), we face up to unpleasant truths about ourselves (wokeness), but we don't take those truths be the last word about our national character. We don't let what we should not have done overwhelm us. We don't psychologically cancel ourselves. Rather, acknowledging that our national character is still in the making, we press on, striving to be better than we have been.
And now to Dr. Seuss and Judge Baylor:
There has been much in the news recently about some of the earliest Dr. Seuss books, about their racial stereotypes and demeaning cartoons. But Theodor Seuss Geisel (1904-1991) grew in moral sensitivity, regretting some of his earlier caricatures, even addressing redemptively in later books the issue of racism. There is so much to enjoy in the Dr. Seuss books: the crazy characters and amusing rhymes, the positive lessons. So what do we do? In the spirit of "wokeness" we put aside the earlier books, and, as Dr. Seuss Enterprises has done, quit publishing them. But doing that is not to "cancel" Dr. Seuss. Latching on to all that is positive, we continue to read them to our children, grandchildren and great grandchildren with amusement and appreciation.
And now to Baylor and Judge Baylor:
Last Tuesday, Baylor University released the report from its 26 member Commission on Historic Campus Representations, a report helpfully highlighted and summarized in Wednesday's Tribune-Herald. Composed of regents, faculty, administrators and students, the commission was charged: (1) to review "the complete historical record of the University's founders and early leaders in terms of their connections to slavery and racial injustice," (2) to document and devise ways to communicate that history to Baylor's present and future constituencies, and (3) to evaluate the various "statues, monuments, buildings, and other aspects of the Baylor campus" as they relate to this history and to make recommendations about their disposition.
I will not repeat the recommendations — they too are well-summarized in Wednesday's Tribune-Herald. I do, however, want to conclude with a couple of comments about the work of the commission, about "wokeness" and "cancel culture".
On March 16 the commission's work was discussed in an online conversation publicly available. In listening to the three co-chairs of the commission (Alicia Monroe, provost of Baylor College of Medicine and member of the Board of Regents; Gary Mortenson, professor and dean of Baylor School of Music; and Walter Abercrombie, associate athletic director for the Baylor "B" Association), I was much taken with their commitment to the task and their emotional experience in delving into Baylor's historical connections to slavery and racism.
To be "woke" — to be aware of, to be enlightened about the connection between Baylor's founders and slavery, racism, support of the Confederacy and commitment to the "white supremacy" movement following the Civil War — is not an effort to cancel Baylor's past. To the contrary, it is an effort to embrace that past honestly as a way of redemptively moving into the future.
And redemption is an ongoing, never-ending process. It is interesting to note that a university founded by slave owners is now the home of the nationally acclaimed Black Gospel Music Restoration Project, the result of the creative work of Professor Robert Darden with the financial support of alumna Ella Wall Prichard. Redemption comes in small increments and sometimes in big ones. The report from Baylor's Commission on Historic Campus Representations is a giant one.
Robert Baird is Emeritus Professor of Philosophy at Baylor University.