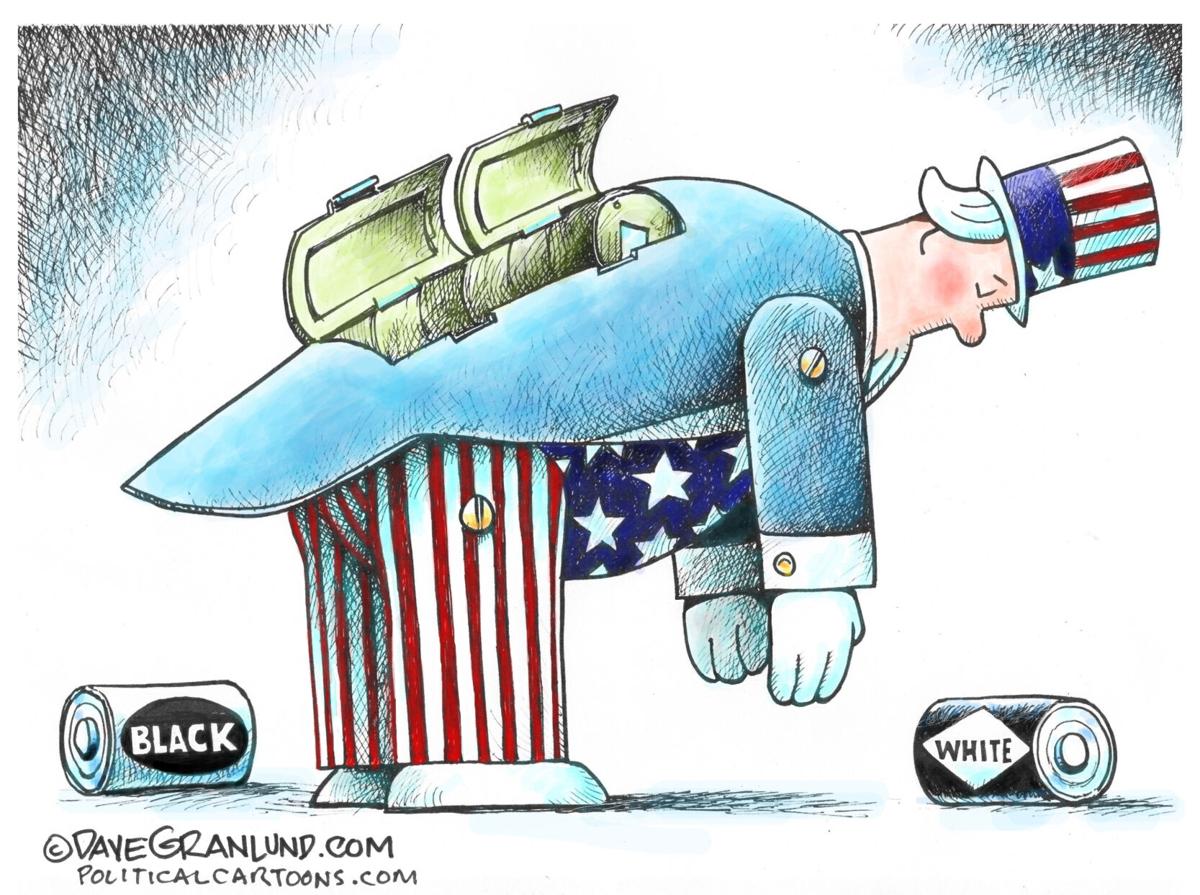 In 1963, Dr. Martin Luther King Jr. said he had a dream that his children would not be judged by the color of their skin but by the content of their character. I think he believed that some would unfairly judge us based on our skin color before knowing the person who embodied the color. Perhaps that's because Dr. King recognized that many during that time didn't have an accurate means for evaluating skin color.
But it's 2020 and I challenge the would-be-judges to "bring it." I say, take a good look at my skin color and JUDGE ME! I am deep chocolate brown and proud of it. While I don't believe I need to elevate myself by putting others down, I do feel the need to proclaim with confidence that I am VERY BLACK, and I wouldn't have it any other way. I'm 70 years young and I have experienced a plethora of emotions associated with blackness. I can recall not wanting the "black doll" my parents gave me for Christmas. I can remember wondering how clean I'd have to be to try on garments in the department store first before purchasing them or why blacks couldn't eat in the dining room, even when the restaurant was owned by another black person. I recall astonishing one of my white classmates who observed that I had black breasts. She had been told that the reason we had been allowed to nurse white babies is because we had white breasts.
I recall being able to evacuate my neighborhood swimming pool just by having my children get in for a swim. I can remember wondering how my uncle could be charged with sexual assault and sentenced to two years in prison for whistling at a white woman, but the black woman who killed him was never even questioned. I understood that being competitive (interpreted as being allowed to enter the playing field) meant that my grade-point average had to be perfect, my character flawless, my appearance impeccable and my resolve unrelenting (be ye steadfast, unmovable . . .). I understand that having an associate degree in chemistry, a bachelor's degree in business administration, a master's degree in curriculum and instruction and a doctoral degree in educational leadership and complex change qualifies me merely to pay back a $100,000 school loan on retirement income.
Oh, yes, I'm VERY BLACK and I wouldn't have it any other way. I am your best employee — never late to work — never called in sick — top performer for 30 years running. I'm your ideal neighbor — best-kept home in the neighborhood — the best example of why your property values have gone up. Oh, yes, I'm a good American. I vote — register others to vote — volunteer on boards, serve in the community, contribute to nonprofits and mentor disadvantaged children. I file my federal taxes on time and pay my bills on time. I stand for the American flag, but I do not fall for the feeble excuses given for injustice and systemic racism. I have been called a "good colored." But I am every black man, woman and child who has felt the weight of oppression, whose plight has been misunderstood, and whose voice has been muffled by misused power and unchallenged privilege.
So when you look at my skin color — bring it. JUDGE ME and others who look like me! We represent the very best America has to offer. We've excelled at every undertaking, from music to medicine — from sports to science — from entertainment to engineering. We've recovered from every setback, leaped every hurdle, pressed through every roadblock. We've exhibited faithfulness in a faithless society, turned every stumbling block into a steppingstone and shown courage in the midst of crushing defeat. We hailed from kingly ancestry, but we have evolved to an even higher place than an earthly throne. We are called a royal priesthood, a set-apart nation, blessed in our coming and in our going. We're the head and not the tail. Our kingly ancestors would be proud of how we have persevered, partnering with those who understand all too well the value of "basic black."
What — you didn't know? You better ask somebody. Say it loud: I'm black and I'm proud!
Dr. Scheherazade Perkins does leadership training for team building through SIB Solutions and is a member of the board of directors of the Community Race Relations Coalition. Following a successful career with IBM, she started her business as a management consultant, trainer and business developer.
Catch the latest in Opinion
Get opinion pieces, letters and editorials sent directly to your inbox weekly!