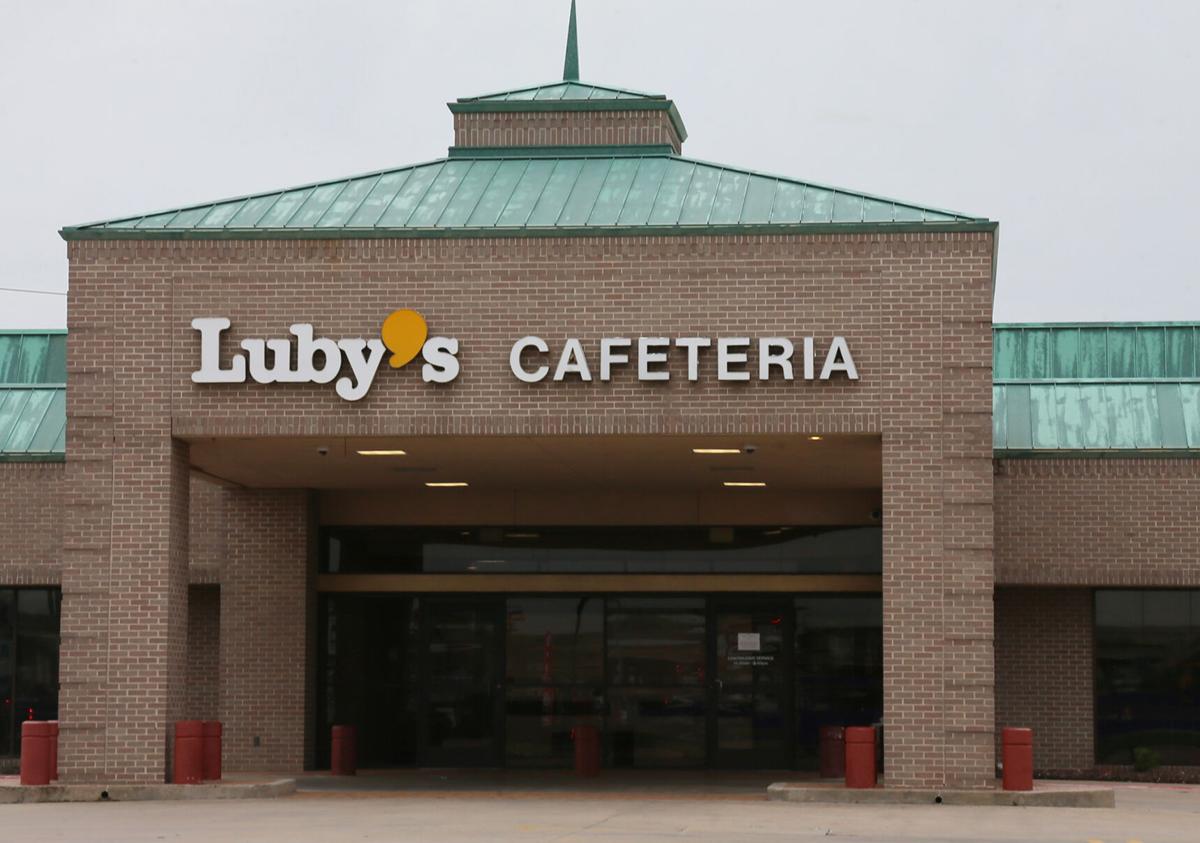 Like many others, I was saddened to learn Luby's Inc. will soon liquidate its assets and close its Waco location. I must admit that I haven't eaten in a Luby's in many years, but I have happy memories of Sunday lunches, LuAnn Platters and conversations with workers in the serving lines.
The passing of Luby's connects in interesting ways with Waco history. I became aware of this in 1998 when I conducted an oral history interview with Richard Goode, a native of Fort Worth who was a Baylor University student between 1933 and 1937.
Early in the interview, when I asked Goode how he covered his expenses in Waco, he said, "I got a job at a cafeteria. It was called the New England Cafeteria. Interestingly enough, the manager was a Mr. Luby. So I wonder if it was not a predecessor of the Luby's Cafeterias now. I worked two hours a day for two meals, washing dishes."
Thankfully, long before Goode died in 2010, I was able to tell him that he did, indeed, work for one of the founders of the Luby's empire. In the following years, I've been able to piece together a bit more of the story, drawing on newspaper and genealogical archives and material from the book, "House of Plenty: The Rise, Fall and Revival of Luby's Cafeterias," published in 2015 by Carol Dawson and Carol Johnston.
In 1909, Harry Luby, a clothing merchant, took a business trip to Chicago. There, he visited an inexpensive restaurant where patrons selected items from a counter and carried their trays to dining tables. Inspired by that experience, and by Henry Ford's Model T, introduced one year earlier, that used assembly-line technology to make the automobile available to the masses, Luby opened his first cafeteria, the New England Dairy Lunch, in his hometown, Springfield, Missouri, in 1911.
Encouraged by his success in Springfield, Luby and his family hit the road and started opening cafeterias elsewhere in Missouri, and then in Oklahoma, Louisiana and Texas. In 1924 Harry Luby opened his 10th New England Cafeteria in Waco, Texas, at 618 Austin Avenue (today, the address of the Cameron Trading Company), and turned it over to the management of his sister, Bess, and his cousin, Ralph.
In 1926, Bess Luby reported to the Lariat that 50 Baylor University students had worked at the cafeteria during its first years, and eight were currently employed. She claimed that the Baylor students were better workers than the employees at their cafes in other cities, but that she wished they were vegetarians because meat prices were so high at that time. She also boasted that the drinking water at the cafeteria was safe to drink because it was "electrified."
In 1928, Bess married Robert Ragland, a native of Waco who was an itinerant musician, and they soon moved to San Antonio to continue working in the family's New England Cafeterias that were being established there. In 1932, Ralph Luby and his wife, Maude, moved to Oklahoma for a couple of years to establish the first places that were branded as "Luby's Cafeterias" in Muskogee and Oklahoma City. During that time, they entrusted the Waco location to the management of Maude's sister, Juanda, and her husband, Herbert Warner, who had been a shoemaker in Muskogee.
By 1934, when my friend, Richard Goode, was washing dishes at the Waco cafeteria, Ralph and Maude Luby had returned from Oklahoma, and they were prominent in local society for several years. Ralph, who had been a musician in the Buffalo Bill Wild West Show in his earlier years, must have been an interesting guy. Maude organized numerous local events as president of the Pierian Club, and she taught the Busy Bee girls' Sunday School class at Columbus Avenue Baptist. She occasionally treated the girls to dinners at the cafeteria.
I've found little information about the late 1930s, but in 1942 a newly branded Luby's Cafeteria opened at 414 Austin Avenue in Waco. This one was operated by Opal Spaulding, another of Harry Luby's first cousins, and her daughter and son-in-law, Barbara and Ken Weaver. The new place could seat 135 people in red leatherette booths and chairs, and it boasted air conditioning, low prices and "home cooking, prepared in a spotlessly clean kitchen by experienced women cooks."
In 1947, Harry Luby's son, Robert, returned from military service and, together with his cousin, Charles Johnston, started a process of consolidation, modernization and expansion that built the Luby's chain into a major corporation. Its market capitalization peaked at about $400 million in 2006 but has been hammered in more recent years by the Great Recession, COVID-19 and changing consumer preferences. So it appears that we've reached the end of an era.
Oh, you may ask what happened to Richard Goode, that kid from Fort Worth who washed dishes for his meals at the New England Cafeteria. After his Baylor graduation, Richard earned a doctorate in economics at the University of Wisconsin, had a distinguished academic career at the University of Chicago and the Brookings Institution and was the founding director of the Fiscal Affairs Department of the International Monetary Fund. In 1999, soon after I interviewed him, Richard established an endowed scholarship fund at Baylor. When he died in 2010, at age 93, his estate added more than $7 million to that fund. So I am grateful that Richard is still "paying it forward" to a new generation of college students.
---
These national chains are requiring masks
Steve Gardner is Herman Brown Professor of Economics and director of the McBride Center for International Business at Baylor University.
Catch the latest in Opinion
Get opinion pieces, letters and editorials sent directly to your inbox weekly!