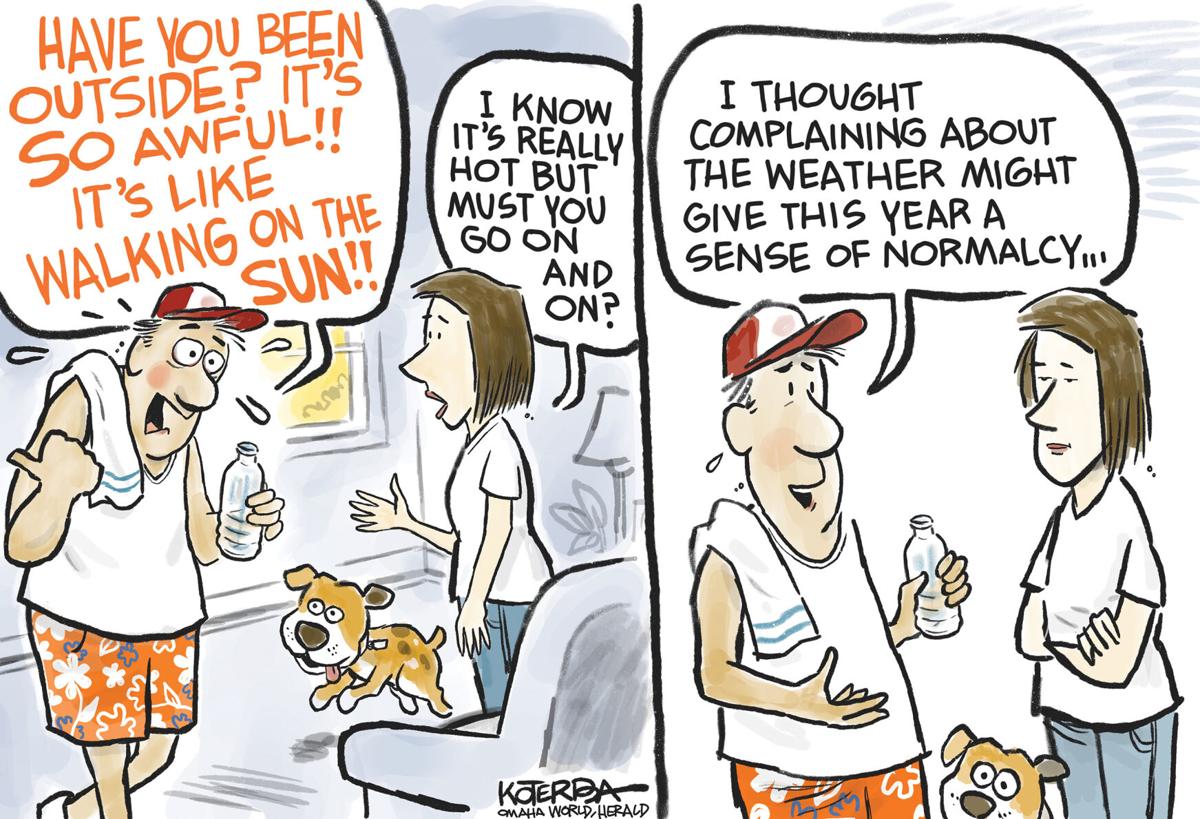 Hard work, Labor Day and humidity. The former two easily associate. The latter fits too. Work with me a bit.
I grew up in that strip of land across Lake Pontchartrain from New Orleans that has been, since the 1800s, the demarcation between traditional Deep South Americana represented by the paper-mill town of my birth, Bogalusa, and the Creole-Caribbean-Mediterranean mélange that is New Orleans.
Till I was 7, we lived on my grandfather's farm just north of a slight ridge (a former tung nut plantation) that is the very topographical marker of the sociodemographic divide — buttery biscuits to the north, fluffy baguettes to the south. In 1957 we crossed the line, moving 14 miles south to Covington.
Inland Covington, along with lakeside Mandeville and river-town Madisonville, comprise what a Times-Picayune real estate writer dubbed last century the "Emerald Triangle" for its luxuriant greenness of towering pines, spreading live oaks, magnolias, azaleas and all manner of shrub and vine. Supporting that flora abundance is Covington's annual precipitation of 65 inches. That's seventy-five percent more than Seattle rainfall! Having grown up in that wetness, I form words carefully so as not to offend when my Northwest Arkansas neighbors complain of Ozarks summer humidity. They have no idea.
Recollections of my roots occasionally lead to what-if trains of thought, considering life roads not taken as I sit in retirement atop a ridge in northern Bentonville. I have little to regret from a reasonably successful life of labor and leisure. I recall work was something expected of my siblings and me reared in a family business. Material accoutrements were to be a natural, but not guaranteed, result of hard work. Our classroom was Daddy's feed store. And we moved into "town" from the farm because the business was growing in step with the local metamorphosis from rural to metro suburbia. All those people moving in and all that rainfall converged: acres of lawns and gardens to maintain, not to mention preexisting farms requiring feed, seed and fertilizer.
Typically Talley's Feed was open Monday through Saturday. Even on the seventh day of rest, we gathered for dinner after church in Mother's dining room where conversation led to business activity and customers served from the previous week. My older sister once suggested that we should have set an extra place at the table — for the store.
Like many young men of small towns, I became restless. After graduating Baylor University and some years of trying Daddy's business, I ventured out. It was no easy decision: the business was begun the very year I was born. As Theodore Talley Jr., it was assumed I would take the reins one day.
Do I regret following the siren song of presumed independence, leaving the onerous expectations of a patriarchal business? Sometimes. Crossing the Sabine River back to Texas to my first corporate job in Houston, the one that eventually led me to Walmart supplier life in Arkansas, had its own shackles. Experiences have taught me that all choices come at costs. Any man who purports to be completely independent, even one with his unique pirogue to paddle, is a shallow fool. Recall Kris Kristofferson's postulation: "Freedom's just another word for nothing else to lose."
With his agrarian populist, post-Depression FDR political bent, Daddy set much store in Labor Day. Till it became a quaint practice and a competitive disadvantage, the store was closed each Labor Day. This was in halcyon days when Monday holidays stood for more than mattress and appliance sales. I've learned the holiday which became the icon for end of summer is rooted in massive labor unrest in the late 19th century. A bill creating it was passed by Congress to repair ties with American workers, especially those involved in events like the Pullman rail-car strike in Chicago which turned violent in May 1894. In quick response, on June 28,1894, President Grover Cleveland signed the bill transforming it into law. Food for thought with your picnic hot dogs and lemonade.
So on Labor Day in my youth we kids piled into the back of Daddy's bright blue 1956 F-100 Ford pickup and rumbled through the cool, sweetness of dense river bottom forest to Bogue Chitto River banks on the old Talley homestead. Since the 1970s the waterway has been designated by the state natural resources agency as a "Natural and Scenic River." Of course, with environmentally keyed words like that, city folks from New Orleans and Baton Rouge began flocking to outfitters upstream to float past our old, generously sized swimming hole.
The waters there run cold even in summer; we submerged watermelons for natural refrigeration. We'd swim out to the old log snagged in the middle of the channel and follow turtle tracks to eggs buried in the sand bar. And search for iridescent nacre inside fresh water mussel shells.
Thank God for family memories and simple gifts. Possible through diligent labor.
Ted Talley is a retired consumer products salesman who writes occasional op-ed pieces in the Arkansas Democrat-Gazette. He is a 1972 Baylor University journalism graduate.
Catch the latest in Opinion
Get opinion pieces, letters and editorials sent directly to your inbox weekly!