If the rural community of Axtell prevails in its uphill battle to block proposed placement of a city of Waco landfill nearby, it will represent a triumph of Jacksonian democracy, Republican tenets of limited government and even some of the finger-in-your-eye balderdash characterizing the Trump era. On the other hand, it could confirm the old maxim you can't fight City Hall — especially when your community lacks one.
The resilience of Axtell, Mount Calm, Elk and Prairie Hill residents has been tested ever since the city of Waco 20 miles southwest shifted from considering for its next regional landfill a perfect piece of property it already owns off U.S. Highway 84 and Old Lorena Road in increasingly developed West Waco to some rural acreage it purchased near the community of Axtell. Hundreds of folks from the region stormed Waco City Hall on July 31, 2018, to protest the city's spending $1.8 million to purchase 502 acres for a landfill just northeast of Axtell. Their protests didn't fall on deaf ears, but council members still approved the purchase, 5-0.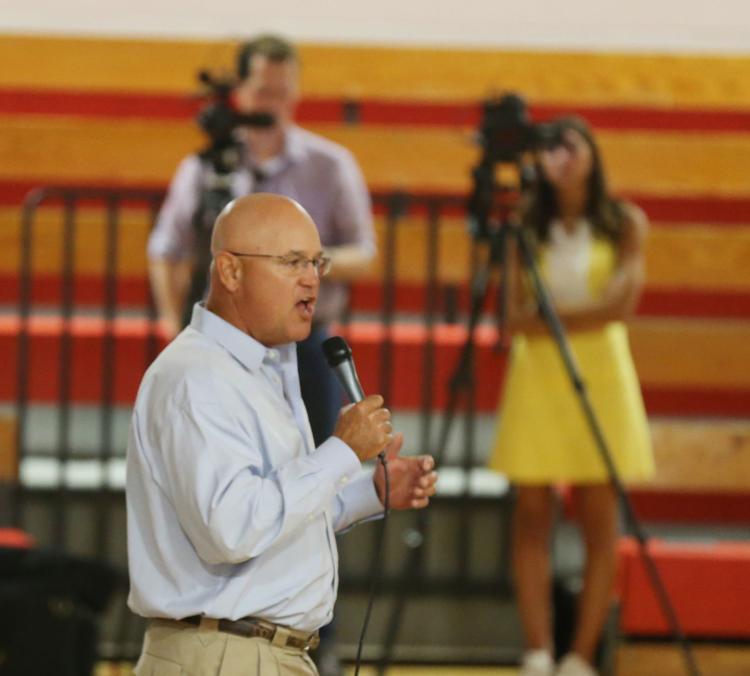 Republican state Rep. Kyle Kacal, a College Station rancher who requested a Texas Commission on Environmental Quality public meeting at Axtell High School on Aug. 15, advised his Axtell constituents to raise scientific matters when questioning commission officials, Waco City Manager Wiley Stem III and SCS Engineers consulting engineer Kevin Yard, who works with Waco — and to tamp down emotional outbursts. Yet anger ran strong that evening. For instance, 73-year-old Steve Shearer, who owns a ranch less than a mile from the planned landfill site, asked if the city of Waco would accept liability if his black Angus cattle got 50 cents less a pound at market than other ranchers' cattle because of perceptions regarding his cattle drinking from a creek near a landfill with leakage problems. And 60-year-old Erma Roller expressed concern about truck noise and trash near old TK Cemetery bordering the landfill site where three generations are buried. She introduced me to her 10-year-old granddaughter as evidence the cemetery must remain vital for years to come.
And deep-voiced Axtell Independent School District Superintendent JR Proctor, 45, roused laughter in the crowd of about 200 when he questioned just how "extensive" environmental reviews would be, including those assessing whether any endangered wildlife in the area would be threatened, as some locals argue: "When I reviewed the [landfill] application, there's two paragraphs that say they looked for a horny toad and an indigo snake in December. Anybody ever see ... is that ... my question is: Is that our definition of extensive?"
The testimony of Cyndy Dunlap was especially relevant. The Axtell resident questioned lack of representation in this fight — a clear liability given Axtell is an unincorporated stretch of McLennan County without so much as a dogcatcher, let alone a town council, to lead.
"Placement of a landfill outside the boundaries of the city of Waco, which affects my community, does not allow us the privilege of representation at the city-governance level," she told me later. "In our relationship today with the city of Waco, the landfill is being placed in our community where it's going to have a life of 25 to 50 years, as I understand. Twenty-five to 50 years is a long period of time. Leadership changes will occur in the city of Waco. Conditions in place today do not mean they'll be honored in the future. If we have concerns, who do we go to? Who is our representative? Who will be our advocate with the city of Waco and the City Council?"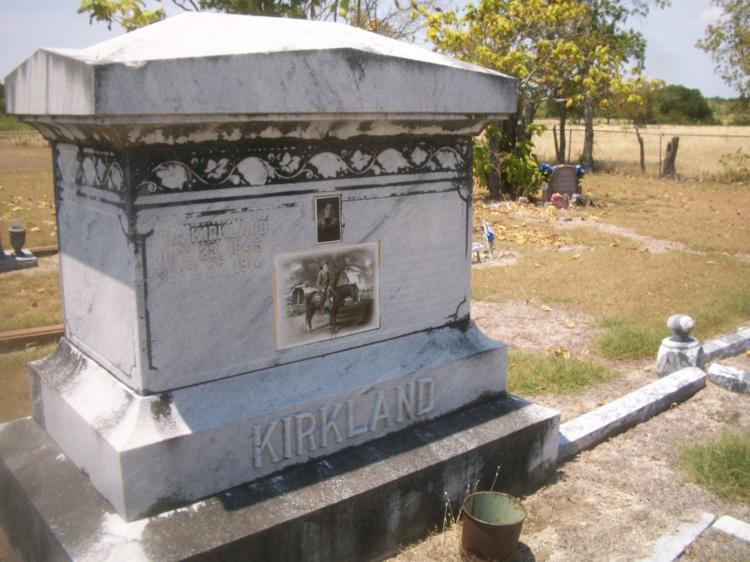 Organizing has been undertaken by Superintendent Proctor and Lacy Hollingsworth, 37, Axtell ISD director of special programs. They acknowledge heady challenges but also underline possible advantages.
"Honestly, the lack of local government makes it difficult for us because we don't have that person to stand up for us," Hollingsworth told me that evening. "But I think in some senses it also makes it easier because then we can just kind of go rogue. We can look for whatever we need to look for and try to find whatever we need to find and utilize any resources we want to utilize without having to call a city or government office and their saying, 'Oh, well, we're working on it.' We know we're working on it — and if we're not working on it, our friends are working on it or our neighbors are working on it, and we're all coming together for the benefit of our community. We know we have our best interests at heart."
Besides Rep. Kacal, Hollingsworth says Democratic County Commissioner Patricia Chisolm Miller has lent support to the resistance, though many residents are disillusioned that the rest of the Republican-led commissioners court balked in supporting a resolution against the landfill: "I'll say this. Only 60 acres of the 1,200 acres [involving the landfill] is in McLennan County so it's not really the biggest fish they have to fry. And maybe McLennan County and the city of Waco are very intertwined. At times politics comes into play and, unfortunately, that doesn't come into our favor in this case."
And connections do help. While the well-organized homeowners group opposing placement of the landfill off Old Lorena Road employed an explosive mix of misleading data and junk science to help derail or at least shelve earlier city plans, it also benefited from stellar leadership, including physician and prominent Republican Brad Holland; retired Providence Healthcare Network president Kent Keahey; and Twin Rivers Homeowners Association president and Extraco Banks senior vice president Sam Brown. Also aiding the Highway 84 cause: First National Bank of Central Texas senior vice president, civic leader and globetrotting adventurer Jim Holmes, their man on the council who to his credit steered clear of the junk science and wild claims but kept pressure on council colleagues.
By fall 2017, the Waco City Council had buckled under this pressure and began an earnest search to consider other potential landfill sites — a search that led to a rugged but picturesque stretch near the unsuspecting Axtell community. By fall 2018 the council had not only purchased 502 acres for a landfill nearby but spent $3.2 million more to buy another 702 acres to serve as buffer between the landfill and the surrounding area, including sun-baked TK Cemetery.
Call the commissioner
While Hill and Limestone county commissioners courts have passed resolutions vigorously opposing the landfill, McLennan County Judge Scott Felton explains that the McLennan County Commissioners Court has refrained from such action based on its earlier stance. It remained neutral in the city's struggle with Highway 84 homeowners and resolved to do the same involving the Axtell dustup. Precinct 4 Commissioner Ben Perry told Axtell residents last August that arguments against the TK Parkway landfill site are similar to those voiced by opponents of the Old Lorena Road site in his precinct. However, he stressed, the county has no regulatory authority in the matter: "It truly is a precinct issue. The best thing you can do, and you've got a great start, is grassroots. Get your commissioner to go fight for you."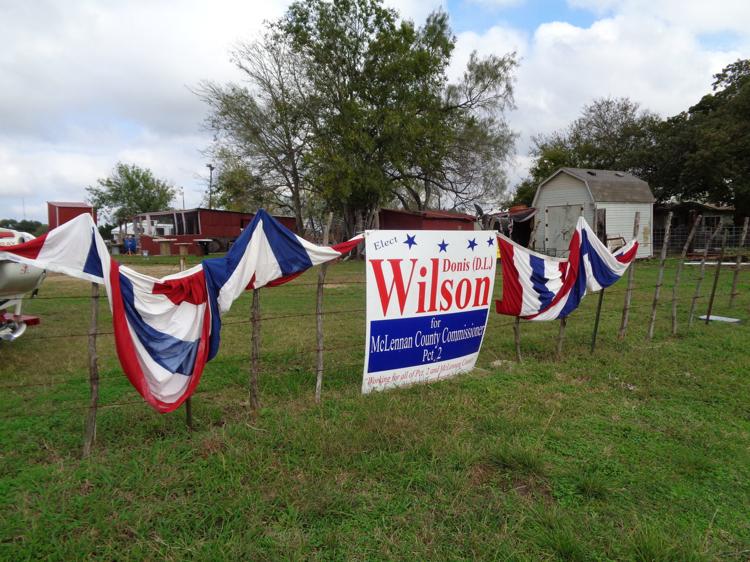 Even there matters didn't go quite as Axtell folks hoped. In the 2018 election, 883 voters in the Axtell precinct — 92 percent — cast ballots for retired state highway trooper Donis "D.L." Wilson, a Republican with rural roots who made championing Axtell residents' landfill objections a significant campaign issue, particularly given his familiarity with the already deadly traffic intersection of State Highway 31 and TK Parkway near the landfill site. Only 79 votes, or 8 percent, went to Miller, a Waco resident and longtime aide to then-Precinct 2 Commissioner Lester Gibson. However, electoral success was beyond the rural community's numerical forces: Miller garnered 58 percent of the overall vote in Precinct 2. One wonders if Wilson might have been able to exert more pull on Republican colleagues had he won, but the scenario must remain one of speculation. Some Axtell residents complained of Miller's absence at the TCEQ meeting. Miller says that while she initially assisted in efforts to mount such a meeting, no one contacted her about the final date.
"In looking over the process for opposition to this landfill, they're taking all the correct steps," Miller said. "The first step is to go on record and note concerns. My understanding is the majority of the landfill is not in McLennan County, so the opposition on our side isn't weighing that much. I get the impression that some don't see the harm. But [Axtell residents] have taken the correct first steps. After that, we just have to see how the process plays out. "
There's no doubt our fast-growing region needs a new landfill. The current landfill, serving 11 counties, reportedly has five to six years left before refuse must go elsewhere. City Manager Stem insists the city is taking Axtell concerns seriously, including those about the Highway 31 and TK Parkway intersection. It proposes to add a left-turn lane and a deceleration lane on TK Parkway to smartly manage traffic including lumbering city refuse trucks. There's the aforementioned buffer zone to prevent unsightly appearances or windblown trash from escaping onto the property of others. And Yard insists fears over water contamination as expressed by rancher Steve Shearer and others are overstated: "My business is landfills and I can tell you the incidence of release of contaminants is a rare occurrence and the idea that this is going to damage cattle, I just can't envision a situation where that's going to happen."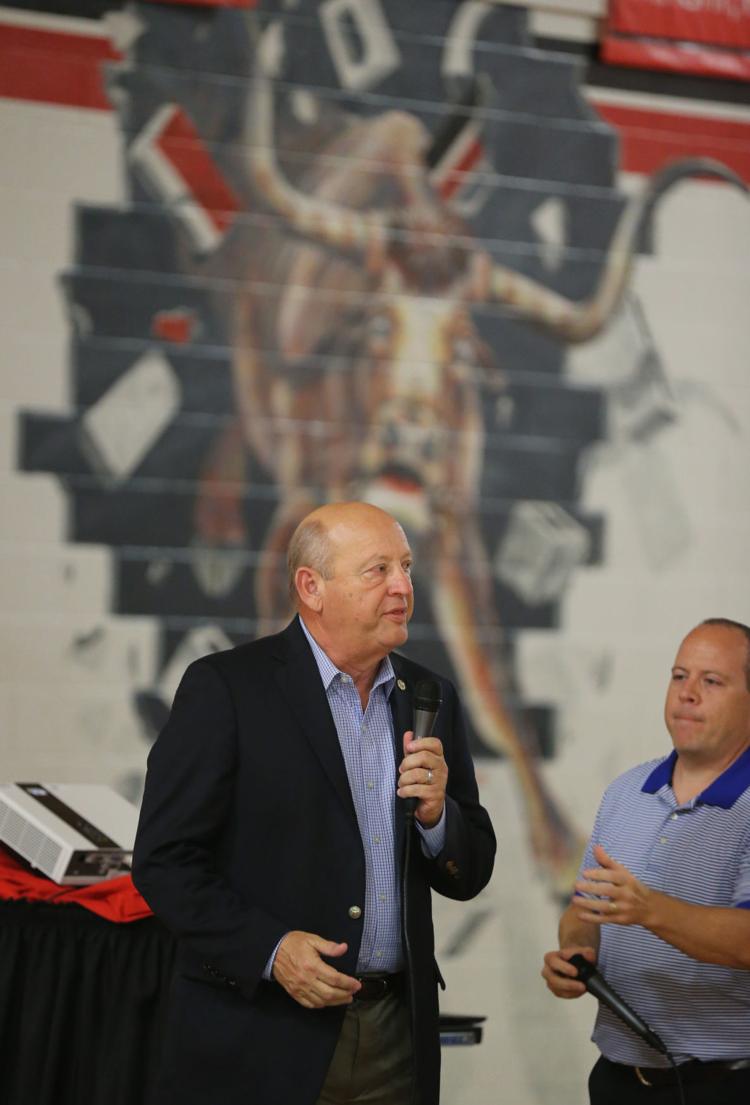 "There are things that the city of Waco can do to be a good neighbor," Stem told Axtell residents. "I heard people laugh when I said that earlier. I want to be a good neighbor. I live next to the current landfill in the city of Waco. It is not an issue. Our property values are increasing out there, not decreasing. The taxes that come from that area, which is rapidly growing, are very strong, so there's not an issue with property values associated with landfills. Landfills protect the environment, they don't hurt it. We are certainly open to talking with Limestone County, the Axtell Independent School District, to do anything we can do to be the good neighbor we would like to be."
Dunlap, who has lived in the Axtell area for nearly a quarter-century, says placement of a regional landfill a mile from her home would constitute "one of the more crucial events in our personal lives." That's why lack of a consistent voice in the unfolding drama between Waco and rural homeowners is all the more frustrating.
"It's become much more apparent that 99 percent of the time the TCEQ approves the [landfill] application if it has met the requirements of their regulatory practices," she said. "So I recognize it's not only an uphill battle, we're climbing a mountain. But in the approach to that mountain, we need to look at what's good and livable for the individuals who live in proximity to the landfill, our communities that will be affected by the landfill and how we can make this much more amenable if we have to have the landfill in our backyard."
Hope from Hempstead
Axtell organizers take some hope from the remarkably successful, seven-year campaign to kill a proposed landfill near the city of Hempstead, population 6,000, in Waller County, northwest of Houston; landfill proponents threw in the towel in June 2018. However, this campaign had the support of both city and county officials (with landfill opponents effectively using the ballot box against supporters of the landfill); raised more than $2 million from 43 garage sales plus dinner/fundraising auctions; enlisted concerted support of state legislators; and convinced the TCEQ twice to reject the proposed landfill because of everything from unaddressed water issues to local ordinances.
Proctor acknowledges that little can be extrapolated from the Hempstead campaign for replication. Axtell organizers see the increasing scarcity of water statewide and concerns about potential topographical and data changes involving flood plains as useful. Even so, Proctor concedes that what local forces face is actually "a political battle more than an environmental battle, and the more political chips you have, the more likely you're going to be successful."
For an unincorporated stretch of Central Texas, that's a steep climb, especially given the indifference other parts of Waco and McLennan County demonstrated about the landfill when Waco officials focused on the site off Old Lorena Road. There is indeed a corollary to the not-in-my-backyard principle: Most people could care less about ultimate placement of a landfill so long as it's not in their backyard. Beyond that, the unfolding saga offers many dynamics and sentiments characterizing our nation's growing urban/rural political divide, something Proctor eloquently sums up in a video promoting the Save Axtell Families and Environment mission, narrated as a high-flying drone scans acres of trees and waterways in their community's backyard: "We choose to live here because we want peace and quiet. We choose to live here because we want a close-knit community, because we want our families to be safe, because we want to breathe fresh air, to enjoy our passions — ranching, farming and being outdoors. But our chosen way of life is now threatened by a decision made 20 miles away by a city council we did not elect nor who appreciate rural life."
Proctor suggests no one underestimate area residents, even though the hill is higher to climb without the usual assortment of elected representatives leading the way, pulling strings and throwing political capital around on behalf of constituents. The situation has forced Axtell residents to be more resourceful and to better evaluate their potential in a democracy where playing fields are not always level. "I think it's been good," the superintendent told me of the fight so far. "What it's done is open up lines of communication to fight this that weren't necessarily open in the past. We've got people who no longer have children in the school system who we get to know and get to talk to and that has been a positive side effect."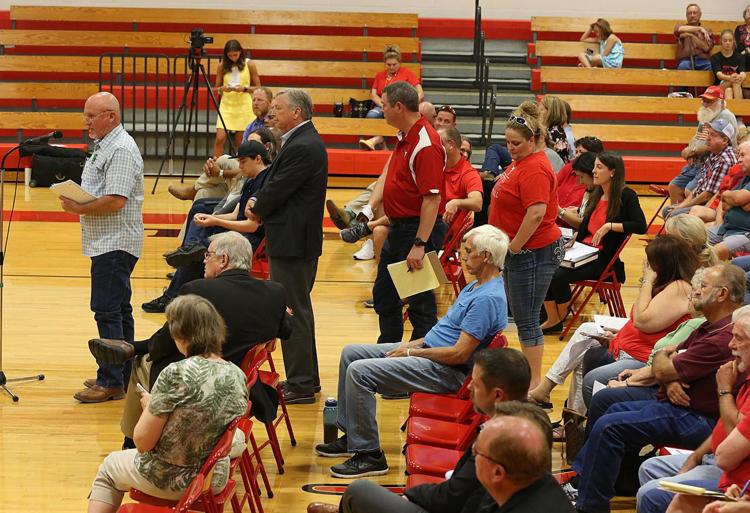 Catch the latest in Opinion
Get opinion pieces, letters and editorials sent directly to your inbox weekly!