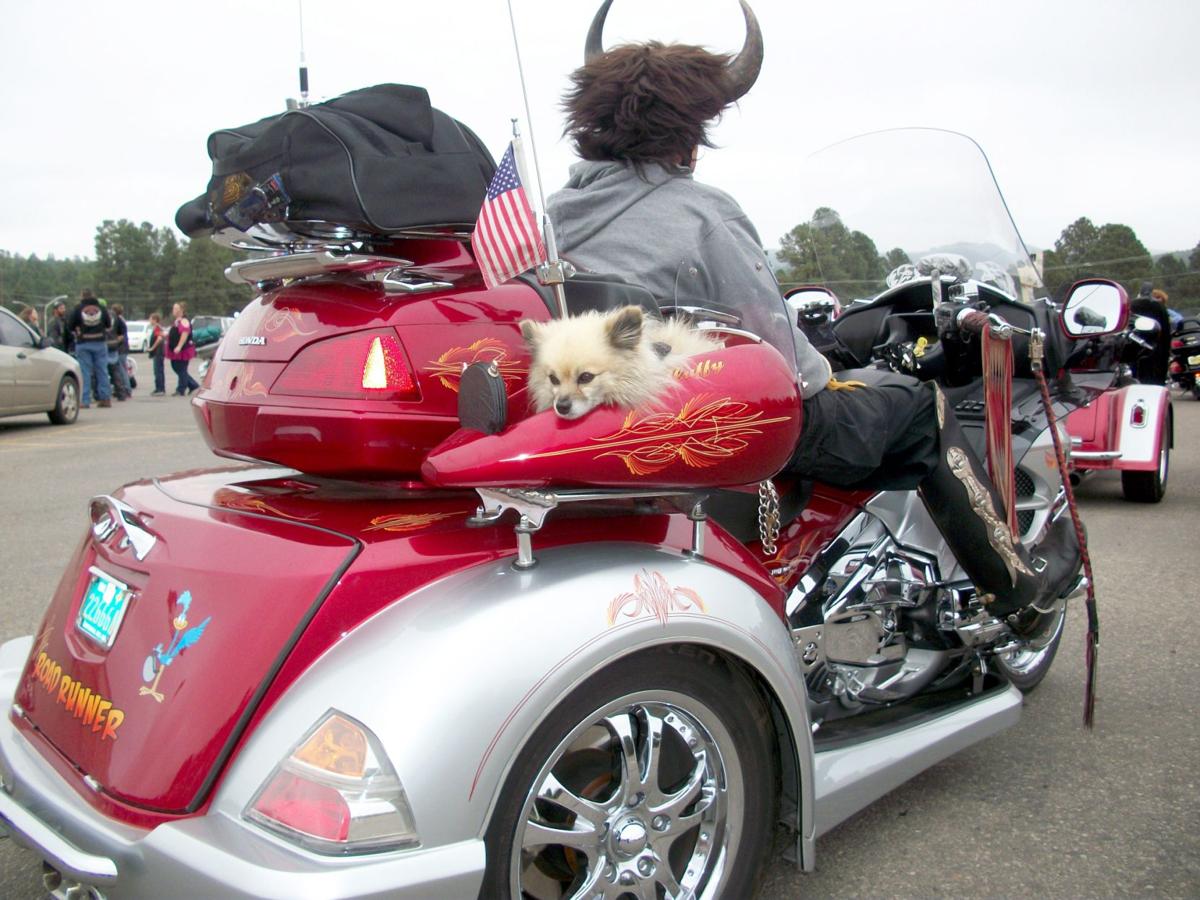 No matter how one might try, you can't escape some things. Example: After months of watching as questionable decisions and obvious hiccups in the local criminal justice system cast a long shadow over Waco's handling of the May 17 biker dustup at Twin Peaks, I resolved to spend a week of peace and isolation in the mountains of New Mexico — only to find myself surrounded by an estimated 28,000 bikers. Ruidoso's famous Upper Canyon positively rumbled with the chorus of choppers.
What's more, I was briefly mistaken for a biker by a cashier at a local supermarket. Maybe I fit the profile — well into middle age, generous in mid-section, several days unshaven and buying beer among other critical provisions. Certainly, many bikers I met that weekend fit this profile, though most also had leather jackets with insignia of one sort or another. And they actually had motorcycles.
Notably, most bikers I met that weekend lacked insignia touting any connection with the Bandidos, one part of the combustible equation that erupted in deadly gunfire in Waco. Insignia I saw in Ruidoso touted veterans, including those who served in Iraq and Vietnam; identified riders as members of Harley-Davidson rider groups; or proclaimed some as Guardians of the Children, ostensibly dedicated to battling child abuse.
Still, one wondered even about these seemingly innocuous connections. One biker wearing a Harley vest and coming out of a pharmacy during the Golden Aspen Motorcycle Rally in Ruidoso had a name on the front that read "Dealer of Death." What is one to make of this? Someone who loves the open road mixed with elements of bad-boy bravado? Is this all in jest? We can only guess.
Law enforcement officials in Ruidoso told me informally the motorcycle rally has been going on 45 years and that the lack of various gangs (with the exception of the Bandidos, others said) has ensured few problems arise. The rally is based at the Inn of the Mountain Gods run by the Mescalero Apaches and includes such engaging fare as a competition honoring pets that ride cross-country with their biker masters.
All this might strike me as comical or engaging except, of course, I hail from Waco. Such events there are no laughing matter. Not anymore.
While I was in the mountains, outraged friends informed me of an Associated Press account about the "scrutiny" shown of how Waco is handling the biker shootout investigation — except little actual scrutiny is on view in the article. Quoted: a defense attorney not connected with any of the 177 bikers arrested at the crime scene. There's also a nebulous quote on small-town justice from former District Attorney John Segrest.
The AP article seemed to hint at professional inappropriateness because the current district attorney and a pivotal district judge once were law partners and the mayor's father had also been the mayor. It bolstered the scenario that District Attorney Abel Reyna crafted a gag order subsequently issued by the judge, suggesting a good ol' boy system of frontier justice was in play in Waco. Actually, lawyers often help craft such court orders.
But rather than dissect an arguably half-baked AP article, one must ultimately ask whether our city created a perfect environment for such skepticism, particularly given most of the 177 bikers were held in jail for weeks on million-dollar bonds. Waco police were smartly on their way to lending greater understanding of what actually happened on May 17 through a series of promised press conferences. On June 12, Chief Brent Stroman soberly presided over the first. Then all stopped because of the aforementioned gag order that police know full well applies to but one individual case. They have used this as an out to absolve their agency of all accountability.
By removing themselves from any role of responsibility and transparency in how they handled the deadly biker shootout, police have needlessly given more and more ground to critics, cynics and conspiracy theorists, and to the overall detriment of our city. This strategy has spawned not just speculative pieces from organizations such as the Associated Press and not just accusations by biker advocates and civil rights groups of a police massacre and judicial collusion. This summer a notorious blogger in biking circles outraged many followers by listing the names of several bikers freed by Waco cops on May 17. The blogger asserted that they were likely police informants. Reportedly, none of the bikers cited is younger than age 65.
There is much that might be defensible in how Waco handled the Twin Peaks incident, especially in a region increasingly dominated by criminal gang activity, much of it more dangerous than the Bandidos' pursuits. The just-issued Texas Department of Public Safety report on gang activity even underlines how state law gives police justification in arresting at a crime scene anyone sporting tattoos, colors or insignia linked to gangs deemed as criminal. (Don't like it? Call your state legislator. Don't complain to the cops.)
This law could explain why, while 177 people at a crime scene with several dead in the parking lot were arrested, another 62 at the scene were turned loose that day. The Trib's exclusive reporting thus far suggests some bikers at Twin Peaks were taking position for what some deduce was a planned ambush on a rival motorcycle gang — the culmination of a violent, Texas-styled dispute between the Cossacks and the Bandidos, well documented by DPS officials.
A legal scholar might argue that the cases now under consideration will proceed as any criminal case does, with most crucial evidence coming out at trial, assuming all pass muster first with a grand jury. But the May 17 affair is an oozing aberration that necessarily requires forthright leadership, stark transparency and moral accountability as this city and its officials are judged far and wide by their many critics, doubters and skeptics. Certain answers are required to save the reputation of a town some now see as too quick on the trigger, too chummy and provincial in the administration of justice.
In short, this affair is not like other cases of crime. It has the power to blacken for decades the reputation of American justice in Waco. It may already be too late.