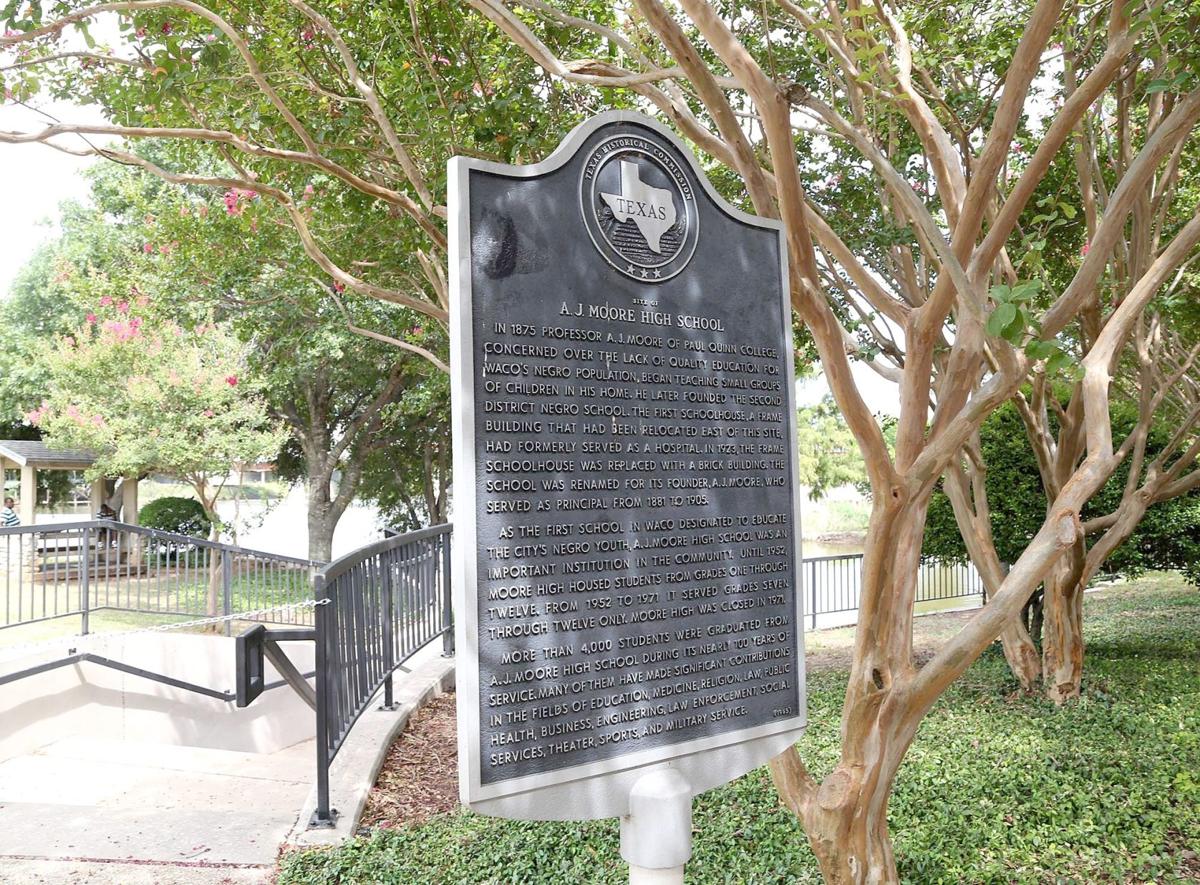 Americans confounded this summer by dueling scenarios concerning the Civil War, segregation and even the novel "To Kill a Mockingbird" can take solace in the fact that, even amid a high school reunion involving the closest of friends, facts can get a little dusty and confused. That's why a few straight facts are in order as A.J. Moore High School alumni gather for their reunion at the Waco Convention Center this week.
Happily, the fact this once-segregated high school has been closed since 1971 hasn't dampened the enthusiasm of the alumni attending this celebratory event. They're keenly aware that they're part of a legacy that alumni of many other schools cannot boast. Yet through the years, the man for whom this historic school is named has been little more than an erroneous footnote. So let's pay homage to Alexander James Moore, committed to educating Negro youths at a time of fierce segregation in Waco.
Even after the Civil War, Waco was a fairly new community, but it was also very much a part of the Old South, still reeling over its loss to the Union in 1865. And while the Freedmen's Aid Society set up the Howard Institute to educate Negro youth in Waco with both white and Negro teachers, the Texas Legislature went through a sea change as Democrats replaced Republican legislators and local government closed down the school in 1873. Which is what makes A.J. Moore so relevant.
Moore's faith in education in Waco shows his courage. His involvement as a teacher at the ill-fated Howard Institute, set up in a small brick building on North Sixth Street, must have been trying. Locals took a dim view of some of the teachers at the school, owing to the fact many came from the hated North. Moore himself was Yankee-born, hailing from Michigan.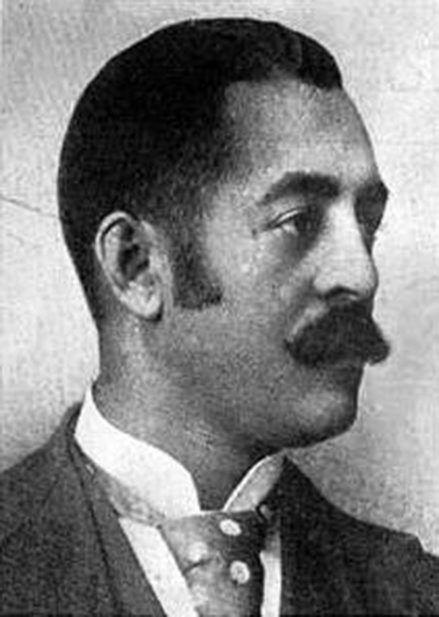 For a couple of years after this closure, no free school for Negro children existed, so Moore began teaching Negro children in his home. In 1881, however, he was appointed principal of the first public school for Negro children. It was known simply as "The Colored School." Research by Lorea Johnson, historian and former Waco Independent School District teacher, indicates Moore's sister, Cora, served as his assistant in 1880-1881. The city directory in 1892-1893 shows Moore's wife listed as first assistant. Moore was paid $50 a month as principal and teachers were paid $35 monthly.
During this time, Moore was a member of St. Paul African Methodist Episcopal Church. He also became a community activist. He successfully led a petition drive to have a Negro Day included in the first Cotton Palace event in 1894. He was president of the Colored Teachers State Association in 1892-93. And he served as secretary on the Paul Quinn College Board of Trustees, according to the 1902–03 city directory.
Things might have crumbled after Moore's death in 1905. He wasn't even 50. In 1921, fire destroyed The Colored School. But by 1923 a new brick building had been erected at 600 S. First St. and, for the first time in the community, a school was named for an individual of the community. A.J. Moore High School became firmly entrenched in Waco life.
Moore had three successors. John A. Kirk taught for 12 years at Paul Quinn College and served for 20 years as principal of Moore High School. Burtrust T. Wilson was appointed principal in 1925 and served till his death in 1934, at which time his son, Joseph J. Wilson, became principal. He remained so till the school closed in 1971 at the height of racial integration.
One thing worth mentioning is that, till 1952, A.J. Moore High served students from first grade through 12th grade. I was surprised to learn from my cousin, Jesse Kirk, that he attended A.J. Moore from first through fourth grades till 1952, at which time he had to transfer to North Seventh Street Elementary School for two years before returning to Moore High as a seventh-grader.
While some educators frown at the idea of so many grades of different ages mixing on the same campus, Jesse said the system of grades first through 12th in one setting worked well because he looked up to and listened to the older children: "Being able to play football and make the varsity as a starter in 10th grade also helped me because Coach Ritcherson and the rest of the coaches had strict rules, which we had no choice but to follow."
Other testimonials as I talked with yet other alums:
Paul McDonald: "We were exposed to such a great experience and all the teachers went above and beyond to teach us, and we knew how to respect the teachers and our classmates."
Patricia Burren-Bailey: "The principal and faculty of A.J. Moore influenced our lives in a way that we can never fully express. They changed lives . . . at least, they changed my life. I received scholarships to attend the National Science Foundation summer program at Prairie View A&M College during the summers of my sophomore and junior years. Our teachers also taught us things such as etiquette that they knew we wouldn't get anywhere else."
Irene Holder-Toliver: "The teachers were fully committed to us and had our interests at heart. The respect that we gave and that we had for our teachers was due to the type of learning atmosphere created at Moore High."
Israel Anderson: "Despite the lack of appropriate resources, inadequacies of the physical facilities, books handed down — despite all of these things — we were exposed to the pursuit of academics in a rigorous manner."
Sheryl Rush-Johnson: "Our educators believed in us and we certainly believed in them. Families worked in tandem with our school."
As a 1966 graduate of A.J. Moore High, I can only concur. Our legacy boasts many alumni who have made significant contributions in numerous fields of service. One of those alumni we are honoring this year is World War II hero and Navy mess attendant 2nd Class Doris Miller, whose life of segregation didn't stop him from breaking color lines to save fellow Americans at Pearl Harbor. We're also paying tribute to our A.J. Moore High School 1964 Championship Football Team. We were the Mighty Lions of Moore High, and Houston Jack Yates fell to our roar after a hard-fought game, 16-14.
Even as we now wrack our brains trying to put faces with names, we cannot let our memory failures get in the way of enjoying precious moments. We'll just reintroduce ourselves, remind one another about our unique past amid changing times in American society and simply have a good time.
Bettie V. Beard, of Waco, is a freelance writer with a background in social work and gerontology. She has a variety of interests including politics, education and social issues.