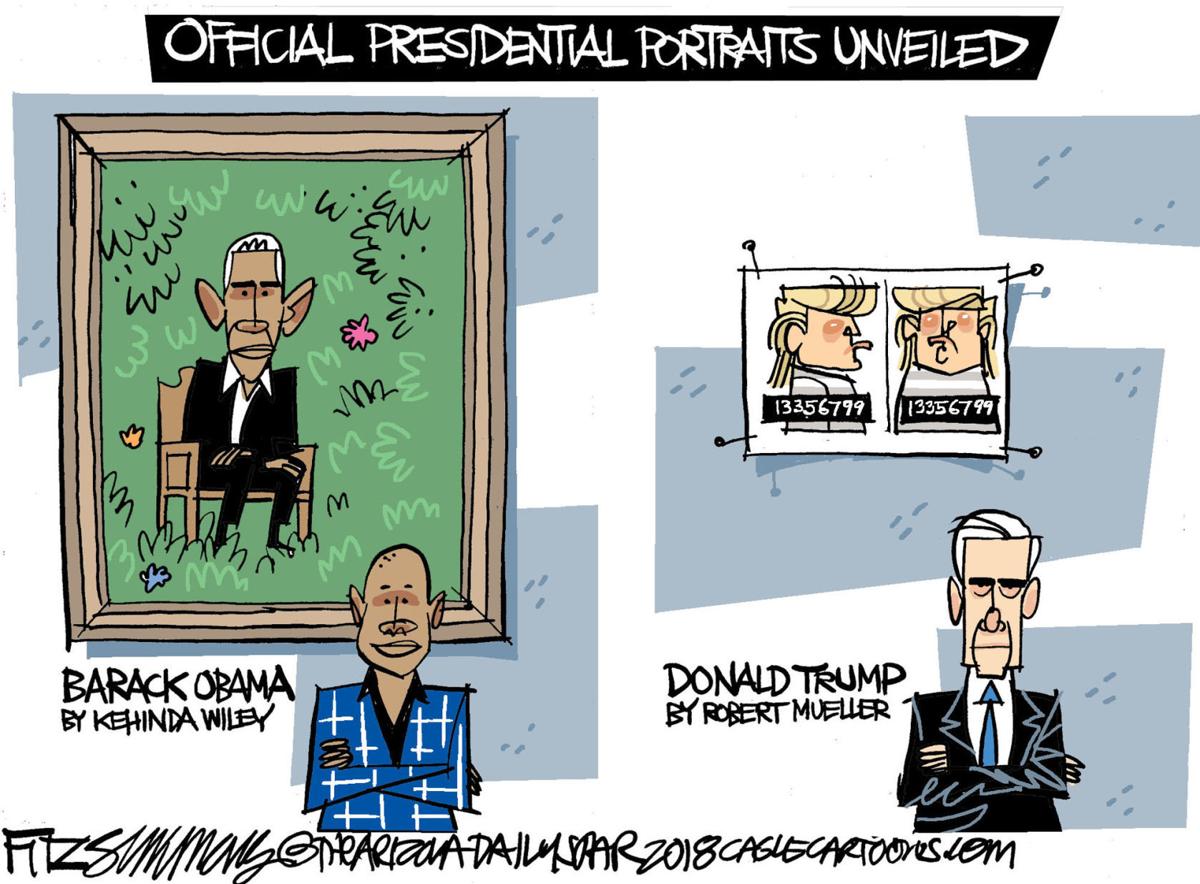 In their March 22 column here, fellow Trib contributors David Gallagher and David Schleicher described the conclusion of Special Counsel Robert Mueller's investigation in apocalyptic terms, variously referring to it as a "Category 5 storm," a "constitutional crisis" and even possibly as "a second civil war" or "the sunset of democracy." M.C. Hammer was quoted at length.
I think they might be a little too worked up (which, I know, is kind of their gig). I'd like to offer a slightly more sober perspective. We know enough about what Mueller has done thus far that we can make educated guesses about how things will turn out.
The special counsel's role is defined by specific regulations (28 CFR § 600.6-9). Those control what he can and must do at the end of the investigation. In short, three key stages are set out in the code. First, Mueller has the authority to investigate, seek indictments and prosecute defendants. Second, at the conclusion of his work he must make a confidential report to the U.S. attorney general (or now, since the attorney general has recused himself, to Deputy Attorney General Rod Rosenstein). Finally, it is then up to the attorney general/deputy attorney general to report to a handful of congressional leaders — specifically, the chair and ranking minority member of the Judiciary Committee in both the House and Senate — and then to determine if "public release of these reports would be in the public interest."
This tells us what the formalities of the end game will look like. Now for the nitty-gritty: I don't believe Mueller will indict President Trump and I don't believe a blockbuster report will be issued to the public. I do believe Mueller will indict a number of people very close to the president and possibly write a confidential report recommending impeachment. I also believe the president will then pardon those family members and associates who have been charged.
There may be very good reasons for Mueller to decline to indict the president, even if he has probable cause to do so. Mueller is conservative in the traditional sense; he does not want to create conflict where he does not need to. Rather than manufacture a constitutional crisis on the question of whether a sitting president can be indicted, I suspect Mueller will defer to the Constitution's plain invitation to use impeachment rather than criminal charges where a sitting president is credibly accused of "high crimes and misdemeanors." His confidential report to his masters at the Department of Justice may argue for impeachment, but we would not know that (in the absence of leaks) unless those Trump appointees choose to make that report public.
There will be fireworks, though, if Mueller indicts a raft of people close to President Trump. Those inner-circle targets might include Donald Trump Jr., Jared Kushner, Ivanka Trump, Hope Hicks and others. I think it is very likely that at least some of these advisers will be charged as Mueller closes out his investigation. Mueller is wise to wait to indict those targets; he knows charging members of the inner circle will almost certainly prompt Trump to do whatever is necessary to terminate the investigation.
This takes us to the next likely event: that President Trump will pardon those charged by Mueller, probably while once again deriding the whole investigation as a "witch hunt." The Constitution gives him that ability, and while such pardons would provoke outrage, it would not initiate a "constitutional crisis," since the Constitution is clear on this point. If pardons born of nothing more than favoritism were to be the downfall of the republic, after all, we would not have survived Bill Clinton's bizarre pardon of Marc Rich or George W. Bush's commutation of Scooter Libby's sentence. Mueller may try to "pardon-proof" the charges, of course; one tactic would be to work in tandem with state prosecutors so that complementary state and federal charges are filed together. The president's pardon power cannot reach or negate state actions.
My hunch is that all this will not be the terrifying political eruption that Trib colleagues Gallagher and Schleicher predict. Instead, it will be more like the steady ooze of lava over the rim of a volcano: slow, destructive and mesmerizing.
In the end, we may well be left without charges against Trump and without an impeachment, even if significant evidence is developed against him. That might not be a bad thing. If we are left only with democratic solutions through orderly politics rather than prosecution, that still is much more than nothing. Solutions through the ballot box may not seem like "Hammer Time," but they are just as American.
Mark Osler is the Robert and Marion Short Professor of Law at the University of St. Thomas in Minnesota. On March 31, 2016, he met M.C. Hammer at a White House meeting regarding clemency.