In his Gettysburg Address, President Abraham Lincoln spoke eloquently of his humility in the wake of great service and sacrifice for our natio…
Last week, we learned 6,629 Central Texas residents have been diagnosed with COVID-19 and at least 140 patients with lab-confirmed cases were …
As an educator, I thought that keeping 850 middle school students calm as they huddled in hallways waiting for tornado sirens to stop was the …
It's been almost 100 years since the U.S. House of Representatives passed the first bill that would have made lynching a federal crime in 1922…
Recently, the Baylor University Board of Regents passed a resolution denouncing slavery and acknowledging many of the founders' links to the C…
President Donald Trump likes to call himself a fighter. That's true, although he tends to show it by taking on easy targets, whether he needs …
In response to the request for community input regarding the choice of a new police chief for Waco, the board of the Community Race Relations …
News of the coming demolition of Oak Lodge Motor Inn and concern for the fate of the poorest of the poor who inhabit this public eyesore raise…
Even before February's devastating winter freeze and statewide power outage concluded, conspiracy nuts were claiming that the nasty ol' Biden …
As firm proof the Waco metropolitan area is growing steadily and society is growing increasingly litigious, residents will get a chance to fur…
By now it's obvious for all but the most self-deluded that the Republican Party is in the vise-like grip of those who would sacrifice democrac…
Considering that much of our nation is only now emerging from a COVID-19 cocoon of precautions and anxieties, expect this Memorial Day weekend…
On Thursday the Centers for Disease Control and Prevention released updated mask guidelines for those fully vaccinated against COVID-19. We st…
A year after the shocking death of an African American from Houston at the hands of Minneapolis police officers prompted outraged Americans to…
The severe drought gripping the Western states looks set to reach into all lives in the nation and into every pocket.
My two daughters insist I'm "impossible to buy for" at Christmastime and on Father's Day. Their primary gripe is my lack of communication on w…
I was ecstatic when the U.S. House of Representatives joined with the Senate and passed legislation designating June 19, or Juneteenth, as a f…
President Biden promised a new era of bipartisanship when he was elected, telling media in December that "the nation's looking for us to be un…
Texas A&M University astronomer Nick Suntzeff has been involved with space research for 30 years and spent 20 years in Chile, where he hel…
Well, here it is. As one principal in East Texas put it, "This is the end of the 2019-2020, 2020-2021 school year." And it has been a school year.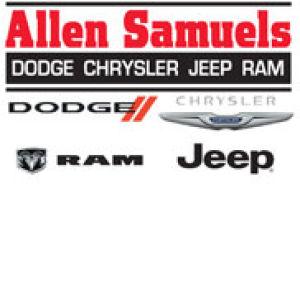 Allen Samuels Chrysler Dodge Jeep Ram l Waco TX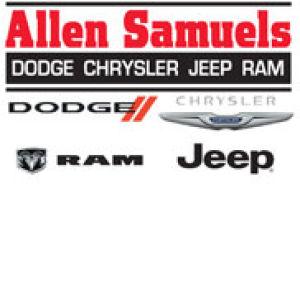 Allen Samuels Chrysler Dodge Jeep Ram l Waco TX
The House overwhelmingly passed a bill on Wednesday that would establish June 19 as Juneteenth National Independence Day, a federal holiday co…