In his Gettysburg Address, President Abraham Lincoln spoke eloquently of his humility in the wake of great service and sacrifice for our natio…
Last week, we learned 6,629 Central Texas residents have been diagnosed with COVID-19 and at least 140 patients with lab-confirmed cases were …
As an educator, I thought that keeping 850 middle school students calm as they huddled in hallways waiting for tornado sirens to stop was the …
It's been almost 100 years since the U.S. House of Representatives passed the first bill that would have made lynching a federal crime in 1922…
Recently, the Baylor University Board of Regents passed a resolution denouncing slavery and acknowledging many of the founders' links to the C…
President Donald Trump likes to call himself a fighter. That's true, although he tends to show it by taking on easy targets, whether he needs …
In response to the request for community input regarding the choice of a new police chief for Waco, the board of the Community Race Relations …
On Dec. 17, about 80 health care workers at Ascension Providence Hospital in Waco became the first in McLennan County to receive Pfizer's new …
Ascension Providence and Baylor Scott & White Hillcrest hospitals are preparing for a large-scale vaccination effort that would effectivel…
A friend of ours who voted for President Trump on Tuesday casually acknowledged Thursday that his man had almost certainly lost the presidenti…
The president's Wednesday morning tirade that Democrats are trying to steal the presidential election from him through their insistence that a…
However else history may one day view the Trump administration after four years of shaking up government, busting political norms and thrillin…
Last Sunday Republican state Sen. Brian Birdwell got up before an audience at a local church and suggested political forces allied against Pre…
Among the many atrocities Donald Trump heaped upon the United States in four short years — a grotesque child separation policy that's orphaned…
On April 4, 1865, Abraham Lincoln went to Richmond.
Although the COVID-19 pandemic has dominated the world's thoughts, we look back now at important McLennan County climate stories of 2020. And …
A young college graduate, who had recently become concerned for the poor in Waco, asked to meet with me at the World Cup Café. His enthusiasm …
Opinion: For decades we have told our youth to "stay true to yourself" and "stick up for what you believe," as if there were some virtue in st…
Episode 5: We also discuss whether the Republican Party would be in a stronger place today had Hillary Clinton defeated Donald Trump in 2016.
We can never bring back the five lives, including a courageous police officer, lost during the siege of the U.S. Capitol on Jan. 6. We can nev…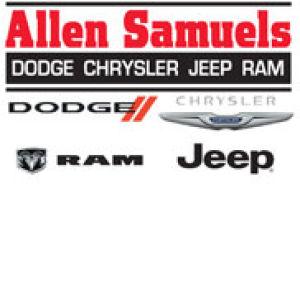 Allen Samuels Chrysler Dodge Jeep Ram l Waco TX