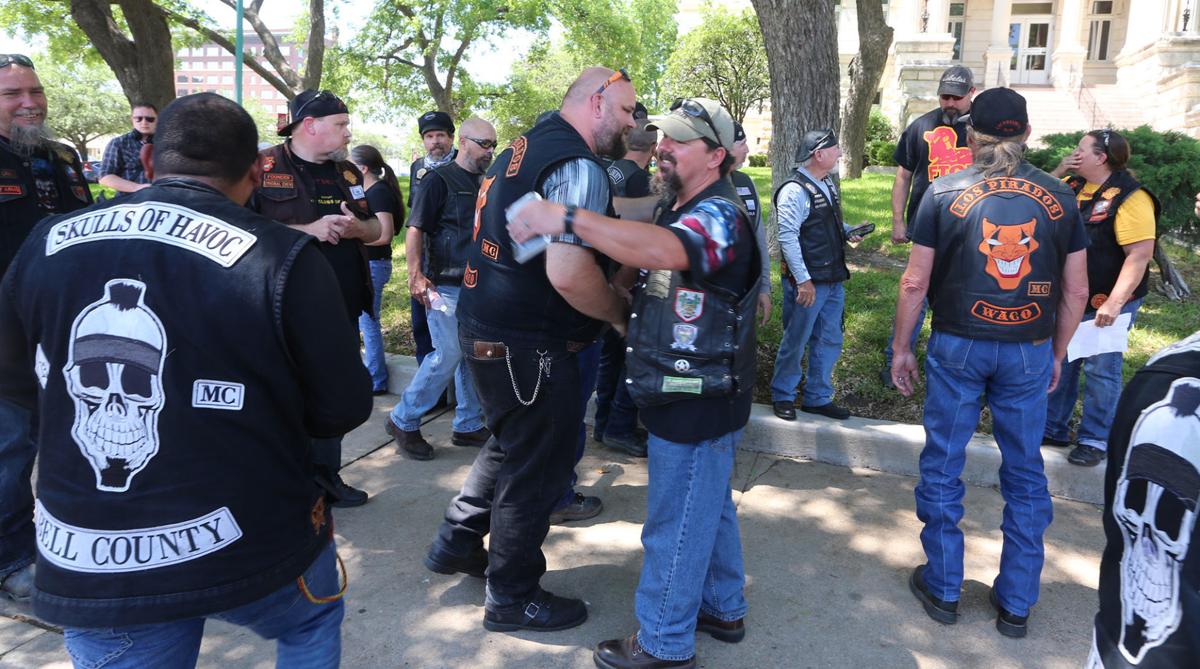 Last Thursday marked the third anniversary of the Twin Peaks tragedy and frontal assault on the U.S. Constitution by the McLennan County district attorney. We must never forget that nine people lost their lives that day. We must also never forget the horrible constitutional abuses inflicted upon hundreds of innocent motorcyclists for the past three years.
Thankfully, this year has brought a sea change to the Twin Peaks cases. Of the 177 people arrested three years ago, only 27 still have charges pending. It is truly staggering to consider that 85 percent of those arrested that day have had their cases dismissed or declined for prosecution within the past few months. Moreover, the only Twin Peaks case that went to trial resulted in an embarrassing repudiation of the state's theory of prosecution and the idea that people can be guilty for being merely present at the scene of a crime and wearing a certain type of clothing.
The Dallas-based law firm of Broden & Mickelsen has represented three of the 177 persons arrested on May 17, 2015: George Bergman, Matthew Clendennen and Richard Luther. Earlier this year, in a shameful attempt by the District Attorney's Office to save face, Mr. Bergman was offered a misdemeanor plea instead of the life sentence he was facing. Mr. Bergman essentially told the District Attorney's Office what it could do with its plea offer. Then, shortly before the McLennan County primary election, the state offered to completely dismiss Mr. Bergman's case with prejudice so long as he agreed to wait for the dismissal.
As to Mr. Clendennen, the District Attorney's Office recused itself from prosecuting his case this past October and on the eve of trial. The recusal marked the first time a Twin Peaks case was finally being reviewed by prosecutors outside McLennan County. Four prosecutors pro tem undertook a thorough review of Mr. Clendennen's case over several months and ultimately determined that there was no probable cause to bring the case against him in the first place. Moreover, in a rebuke to the McLennan County district attorney, the prosecutors pro tem made clear in their dismissal motion that the case was dismissed because of lack of probable cause. This language differed greatly from the cowardly language used by Abel Reyna's office in dismissing the 126 other Twin Peaks cases.
As to Richard Luther, the charge of engaging in organized criminal activity — a charge originally leveled at all 154 bikers indicted — was reduced this month to a third degree felony charge of tampering with evidence. That charge is particularly ironic in Mr. Luther's case because of the fact that there is unequivocal video evidence of a Waco Police officer attributing a pair of brass knuckles to Mr. Luther that did not belong to him. In other words, it was the Waco Police Department that tampered with evidence in his case. Ultimately, the handling of Mr. Luther's case will likely turn out to be yet another embarrassment for the District Attorney's Office.
Meanwhile, the voters of McLennan County in March voted to restore the Constitution there when they overwhelmingly voted the district attorney out of office. It's hoped the new district attorney will act swiftly to review all of the Twin Peaks cases and make the determination, as did the prosecutors pro tem in the Clendennen case, that a large majority of these cases were brought without any probable cause whatsoever.
Regrettably, McLennan County voters did not have the same chance to send a message to Justice of the Peace Pete Peterson because, unlike Abel Reyna, Peterson did not face a primary challenge this past March. Nevertheless, Peterson is the reason that almost all of the motorcyclists languished in jail for several weeks on unconstitutional $1 million bonds, only to see their cases dismissed three years later.
The public should also not forget that, three years ago, most of the news media was bamboozled by Reyna and Waco Police Department spokesman Patrick Swanton with multiple press conferences about roving biker gangs who didn't come to Waco to "drink and eat barbecue." Media outlets around the world were quick to spread this "fake news" and to repeatedly publish and broadcast mug shots of those arrested without probable cause.
Ironically, now that the truth has been exposed, most of the media outlets that were so eager to presume guilt three years ago have lost interest. Amazingly, even today, some media outlets continue to publish or broadcast mug shots of bikers as their cases are being dismissed and continue to use the term "gangs" to refer to the motorcycle clubs present at Twin Peaks on May 17, 2015. It is truly unfortunate that, for the most part, the media outlets that blindly bought into the law enforcement narrative being spread three years ago have yet to look inward and start to own the part they played in allowing the prosecution to run amok in the days following the Twin Peaks incident.
Looking back at the past three years since this tragedy, there are valuable lessons to be learned. First, it is hoped that this incident serves as an abject lesson to prosecutors that, in America, you are supposed to investigate first and charge later; not the other way around. Second, it is hoped that the results of the March primary election send a clear message to district attorneys that their job is to serve justice, not to seek to advance their careers on the backs of innocent men and women. When they do so, the electorate will not be kind. Third, it is hoped that judges learn a lesson from the travesty that was caused by Justice of the Peace Pete Peterson in the setting of unconstitutional and unconscionable "one-size-fits-all" bonds and that judges help advance the bond reforms being promoted around the country. Fourth, it is hoped that the media learns that it is more important to get it right than to get it first and that the media learns a lesson from its zeal to spread the prosecution narrative three years ago.
In the end, justice has begun to prevail in the Twin Peaks saga. Nevertheless, justice was three years in coming and came at a very heavy price to many individuals and their families.
A veteran criminal defense attorney in both state and federal courts, Clint Broden is a lifetime member of the National Association of Criminal Defense Lawyers and serves on the Board of Directors of the Texas Criminal Defense Lawyers Association.