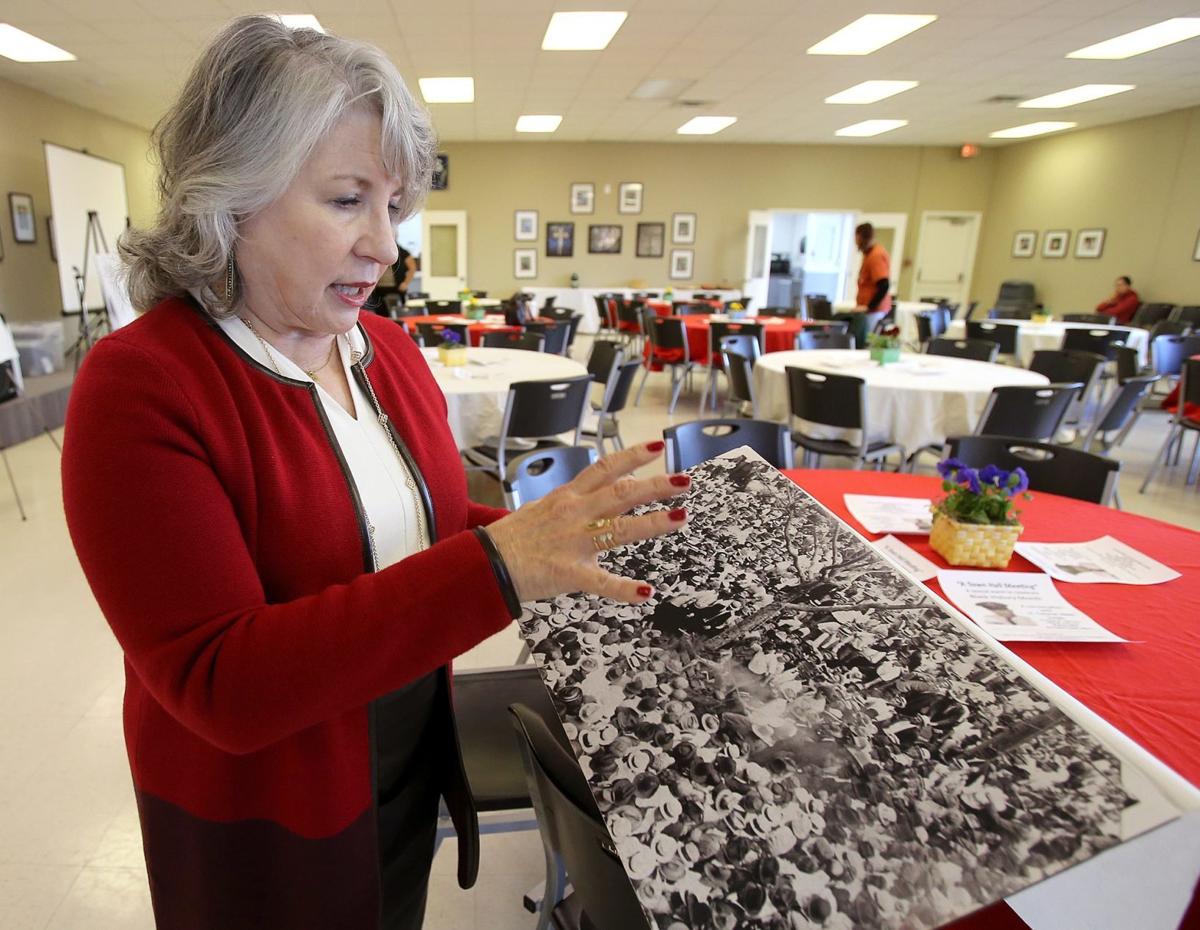 It's been almost 100 years since the U.S. House of Representatives passed the first bill that would have made lynching a federal crime in 1922, only six years after the exceedingly gruesome lynching of Jesse Washington in Waco. The House managed to pass similar bills again in 1937 and 1940, but each time the bills were blocked by Southerners in the Senate.
In December 1922, Democratic Sen. Lee Slater Overman of North Carolina filibustered against the bill for almost two hours, declaring that the only real purpose of the anti-lynching bill was to "corral the Negro vote" of the North for the Republican Party. Overman claimed that he had never heard of black citizens of the South demanding such protection. "The Negroes in the South are happy and contented," he said. "…they are satisfied and want to be let alone."
5,000 lynchings
These remarks were made in a nation in which almost 5,000 recorded lynchings, mostly of African Americans, took place between roughly 1880 and 1930. America was awash in blood, and the atrocities were not confined to the Deep South. In Coatesville, Pennsylvania, in August 1911, an injured black prisoner was dragged out of the hospital still chained to the footboard of his iron bed. He was thrown on a pile of wood, drenched with oil and burned alive. The local sheriff was re-elected while under indictment for manslaughter in this case — thereby vividly illustrating why federal legislation was essential: Local jurisdictions simply would not punish the leaders of lynch mobs.
How desperately humiliating it is for our country to claim that much progress has been made because we no longer dress up, pack lunches and drag our children along to a lynching, as if going to the county fair. Thousands of our citizens no longer gather in public squares to shout and cheer and celebrate the public, extralegal murder of an individual by stabbing, choking, battering and burning — as happened when 17-year old, mentally disabled Jesse Washington was tortured to death in the town square of Waco.
Officials who had given license to these public orgies of cruelty gradually began to realize that such extreme events, often widely publicized, did not benefit the reputation of their communities. There was no general moral awakening or renunciation of racism. But in an age of intense commercial boosterism, the realization finally dawned: If our town becomes known for outrageous violence, businesses won't want to locate here and our town won't grow and prosper.
Lynchings, of course, did not abruptly end. But they no longer took place in the town square at high noon. They were conducted by more and more marginalized individuals, often in remote rural areas under cover of night.
In 2005, Democratic Sen. Mary Landrieu of Louisiana, who had been appalled by the book "Without Sanctuary," which contains a collection of lynching photographs, led the effort in the U.S. Senate to pass a public apology for the fact that the Senate had blocked federal anti-lynching legislation for so many decades. The measure passed "unanimously," but senators were also asked to sign a placard of support. It bears noting that Republican Sen. John Cornyn of Texas, to his eternal shame, and seven other Republicans never signed the placard supporting the apology.
Since those first efforts in the early years of the 20th century, Congress has attempted more than 200 times to pass a federal anti-lynching bill. And now here we are again in 2020 with an anti-lynching bill that appeared poised to pass at last. The Senate passed it last year. The House passed it in February of this year with an overwhelming vote of 410 to 4 but renamed it the Emmett Till Anti-Lynching Act, which meant the bill had to go back to the Senate for final approval.
Quibbles, delays
But once again, in the midst of a national paroxysm over systemic racism and lynchings by cop, a senator — Republican Rand Paul of Kentucky — quibbled and delayed. The Senate was attempting to pass the bill unanimously, which meant that even one senator could derail it. Paul expressed concern that the bill would be applied in minor assault cases — "a cut, an abrasion or a bruise" — and could lead to excessive sentencing for minor infractions. In response Democratic Sen. Kamala Harris of California declared that Paul's amendment would place a greater burden on victims of lynching attempts and conspiracies to prove their case than is demanded of victims of violators of hate crime laws.
In concluding her remarks on the Senate floor, Harris quoted civil rights activist and investigative journalist Ida B. Wells, a founder of the NAACP who in the late 19th century documented Southern racial violence: "Our country's national crime is lynching. It is not the creature of an hour, the sudden outburst of uncontrolled fury or the unspeakable brutality of an insane mob. It represents the cool, calculated deliberation of intelligent people who openly avow that there is an 'unwritten law' that justifies them in putting human beings to death without complaint under oath, without trial by jury, without opportunity to make a defense and without right of appeal."
Both the House and the Senate have now passed police reform bills which include anti-lynching provisions. But since the two bills are radically different, it is highly unlikely either will become law. Once again, a federal anti-lynching measure languishes and goes nowhere.
It is time for the quibbling to end. It is long past time for a federal anti-lynching bill to pass and become law. Certainly in this case, one hundred years is more than long enough for the "arc of the moral universe" to reach its goal of justice.
Patricia Bernstein is a Houston publicist, author and historian. Her books include "The First Waco Horror: The Lynching of Jesse Washington and the Rise of the NAACP" and "Ten Dollars to Hate: The Texas Man Who Fought the Klan."
Catch the latest in Opinion
Get opinion pieces, letters and editorials sent directly to your inbox weekly!