There aren't a lot of issues local leaders and the Texas Department of Transportation see eye to eye on these days, but they should agree that…
By this time next year, construction on the massive 80-mile rebuild of I-35 from Hillsboro to Temple will be complete — except for Waco.
I have no direct ties with the National Rifle Association. I own a few guns and support the Second Amendment, but I'm not a member of the NRA …
About a year ago, our newspaper began receiving inquiries from various television production companies about the Branch Davidians. The Trib, a…
There are certain rules to putting out a daily newspaper. If you break them, your readers will let you know quickly and emphatically. In my 32…
Details supporting the Pepper Hamilton law firm's presentation to the Baylor University Board of Regents last May must be made public if Baylo…
Donald Trump won the election and will be president the next four years. Regardless of what people think of him, or the manner in which he con…
On Dec. 17, about 80 health care workers at Ascension Providence Hospital in Waco became the first in McLennan County to receive Pfizer's new …
Ascension Providence and Baylor Scott & White Hillcrest hospitals are preparing for a large-scale vaccination effort that would effectivel…
A friend of ours who voted for President Trump on Tuesday casually acknowledged Thursday that his man had almost certainly lost the presidenti…
The president's Wednesday morning tirade that Democrats are trying to steal the presidential election from him through their insistence that a…
However else history may one day view the Trump administration after four years of shaking up government, busting political norms and thrillin…
Last Sunday Republican state Sen. Brian Birdwell got up before an audience at a local church and suggested political forces allied against Pre…
Agriculture, in Texas and across the nation, faces both difficulty and uncertainty. The numbers show a significant uptick in net farm income f…
And so we reach the end of an unpresidented era.
I first saw the U.S. Capitol as a student about five decades ago. For the past 40-plus years, it has been part of my professional life — testi…
As many feared, after President Joe Biden was inaugurated, a mob unleashed destruction. They stormed the Democratic Party headquarters. They s…
As a new president is sworn in, the outgoing one, Donald Trump, joins a kind of losers club, becoming one of only five presidents since 1900 t…
Everything old is new again: The Biden administration reportedly will revoke the permit for the Keystone XL pipeline, opposed during the Obama…
Gallup released its final poll numbers this week for President Donald Trump, and not surprisingly, they were ugly. His average approval rating…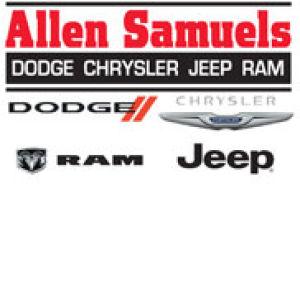 Allen Samuels Chrysler Dodge Jeep Ram l Waco TX
Several years ago, I found myself at a California amusement park that bills itself as "The Happiest Place on Earth." From what I could see, th…