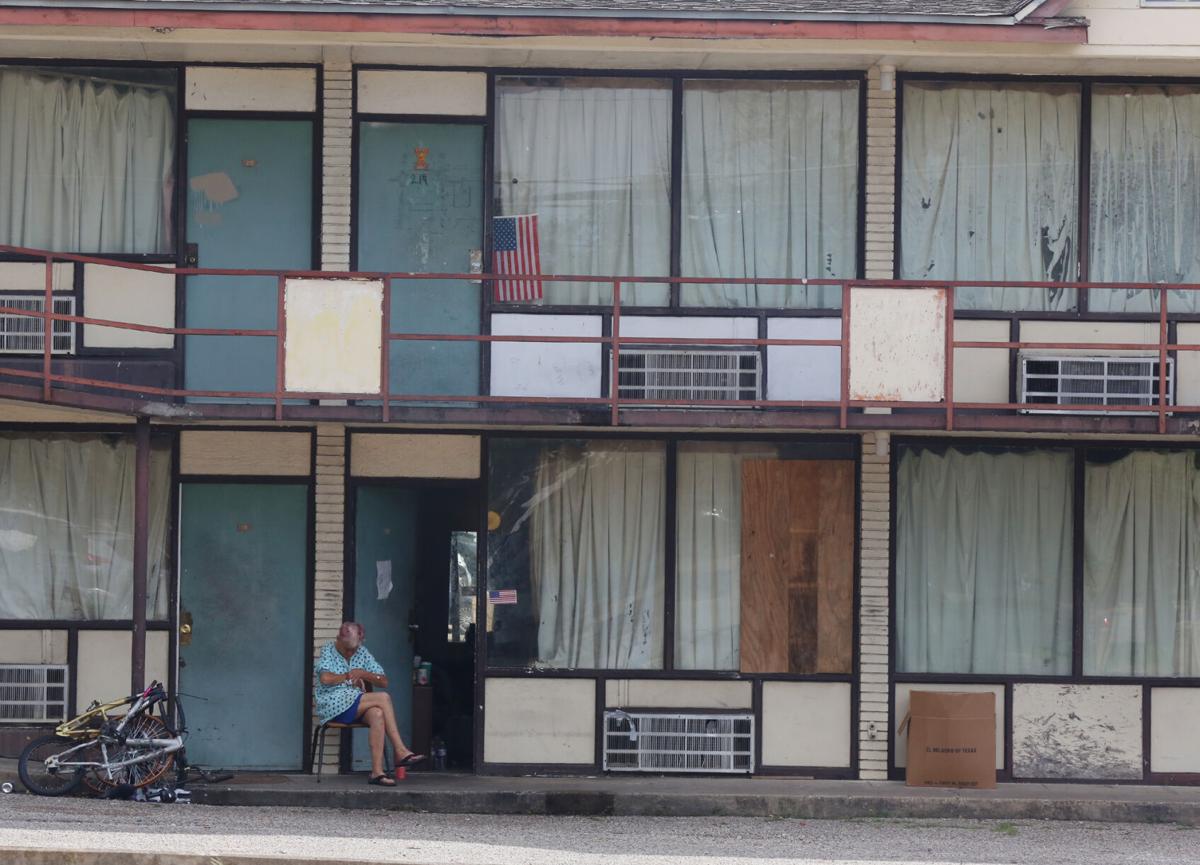 News of the coming demolition of Oak Lodge Motor Inn and concern for the fate of the poorest of the poor who inhabit this public eyesore raises questions any growing city must and should confront: Does a city strike while the developmental iron is hot and the investment bucks are plentiful and in readiness — and if so, what obligation do a city and its taxpayers have in ensuring the least among us aren't reduced to living in creaky automobiles or pitching tents in parks and parking lots? Few questions better test sometimes hollow claims that we're a Christian nation at heart.
No one should be misled in assuming Oak Lodge Motor Inn was worthy of its desperate tenants. Owners of such properties have a moral and legal obligation to maintain such quarters to certain standards — and, yes, that includes kicking deadbeats and vandals to the curb when necessary. Nobody expects a place like Oak Lodge to look like the Taj Mahal, but both the public and hard-bitten residents should expect the windows to be fixed, stairs to be safe and the insurance money collected from an unfortunate fire to be used to rehab the units involved.
Jimmy Dorrell, homeless advocate, pastor of Church Under the Bridge and member of the Trib Board of Contributors, pledges to help the displaced find new residences. In an interview with Trib staff writer Mike Copeland, Dorrell said most residents leaving Oak Lodge "will have no place to go, will end up sleeping on someone's couch or in a car. There will be people who step up, social workers, but the issues run much deeper than having a good heart, having a Pollyanna mindset. There will be a spurt or two of desire to help, but it's a systemic issue."
True enough. Still, let's give credit where we can. While the Tax Increment Financing Zone board voted this month to recommend a $1.3 million contribution to the estimated $9 million development stretching from Austin Avenue to Franklin Avenue along 11th Street, Waco City Manager Bradley Ford says the city will spend $2.5 million from its federal American Rescue Plan allocation to address homelessness and affordable housing. For the record, the city became the primary funding partner of Mission Waco and Salvation Army homeless shelters during the worst of the COVID-19 pandemic.
Yet in a society where talk of raising the minimum wage for struggling Americans in the workforce spurs cries of "socialism" and wailing about how it will hurt corporate types after a colossal tax cut for the rich in 2017, in a nation where the poor, working or not, are stereotyped and vilified as scofflaws and cheats seeking to game the system, America falls short. No country can claim the high ground as the greatest or most civilized or most Christian in the world when it has people living in cheap tents in public and private places or living in ramshackle eyesores such as Oak Lodge.
We heartily welcome Dottie Oaks Condominiums, including condos, lofts and retail, further invigorating not only commerce downtown but downtown living, complete with many joys unknown to the area only a decade ago. We also encourage civically responsible city, business and church leadership to pursue short-term and long-term solutions in affordable housing — increasingly a headache for those in the workforce as well as those on the fringes of society. Celebrating taxpayer-assisted commercial success while leaving the poor to twist in the wind would only indict ours as a morally derelict community.