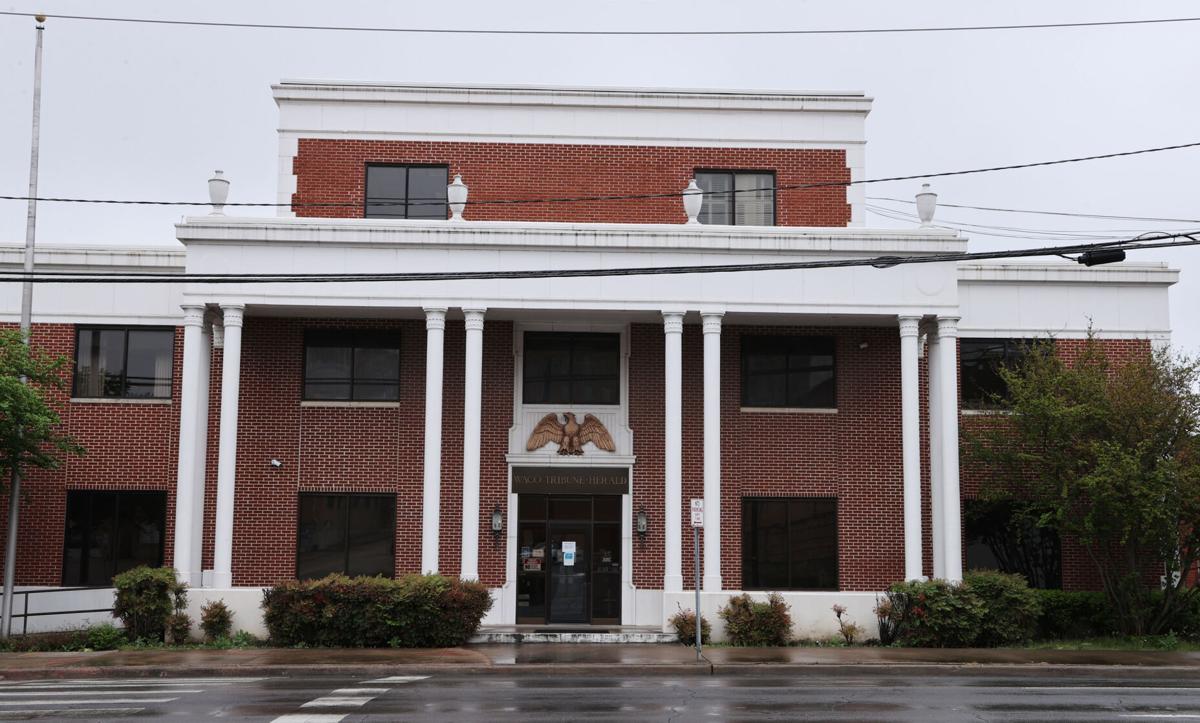 The Thursday, April 22 edition of the Waco Tribune-Herald will be the last one produced here at 900 Franklin Ave. Our staff will work remotely as we transition to our new offices — both at River Square Center downtown and on Kelly Drive, just off West Waco Drive. Our home for 70 years is being repurposed as the creative headquarters for Chip and Joana Gaines' new Magnolia Network.
It's a move 13 years in the making, yet seems sudden as we reflect on the people that have worked here over the past 70 years, as well as the events we've chronicled during that time. Managing Editor J.B. Smith takes readers on one last trip through the history of our building in today's edition.
Our building is designed as one giant production plant — more than 110,000 square feet — and it's been too big for us since the presses stopped rolling here in 2009. After more than a decade, and three ownership changes, the time has come to bid a fond farewell.
Like our counterparts in Fort Worth, Dallas, Austin, Houston and Abilene — as well as many others — our need for large production capabilities and massive amounts of space has evolved. Technology and a changing marketplace have transformed the news business. Gone are the giant warehouses and work spaces that long supported our manufacturing processes. Technology has rendered many of the space-eating functions of newspaper production obsolete. In locations where presses are still running, they're printing multiple newspapers. The Trib will continue to be printed by our sister paper, The Eagle in Bryan, where we have been since the Austin American-Statesman shuttered its presses in 2016.
While we are attached to our longtime home, and will miss having ample space (especially during the COVID-19 pandemic), it's important to remind our readers that the Trib is much more than a building. We are a fact-based, independent news source and our staff of experienced journalists will continue to cover Waco, McLennan Couny and Central Texas to bring readers relevant information on a daily — even hourly — basis moving forward.
Our print edition remains the definitive first draft of history for this market and our digital platforms provide opportunity to expand the print experience to our audience. We continue to see a migration from print to digital each year, but our total audience remains among the largest in Central Texas. About 5 million users visit wacotrib.com each year.
Regardless of which method readers choose to consume local news and information, or where our offices are based to produce it, our mission at the Tribune-Herald will not change. For 70 of our 129 years, that mission was housed at 900 Franklin.
Beginning next week, a new chapter begins — but the job of covering the news rolls on.