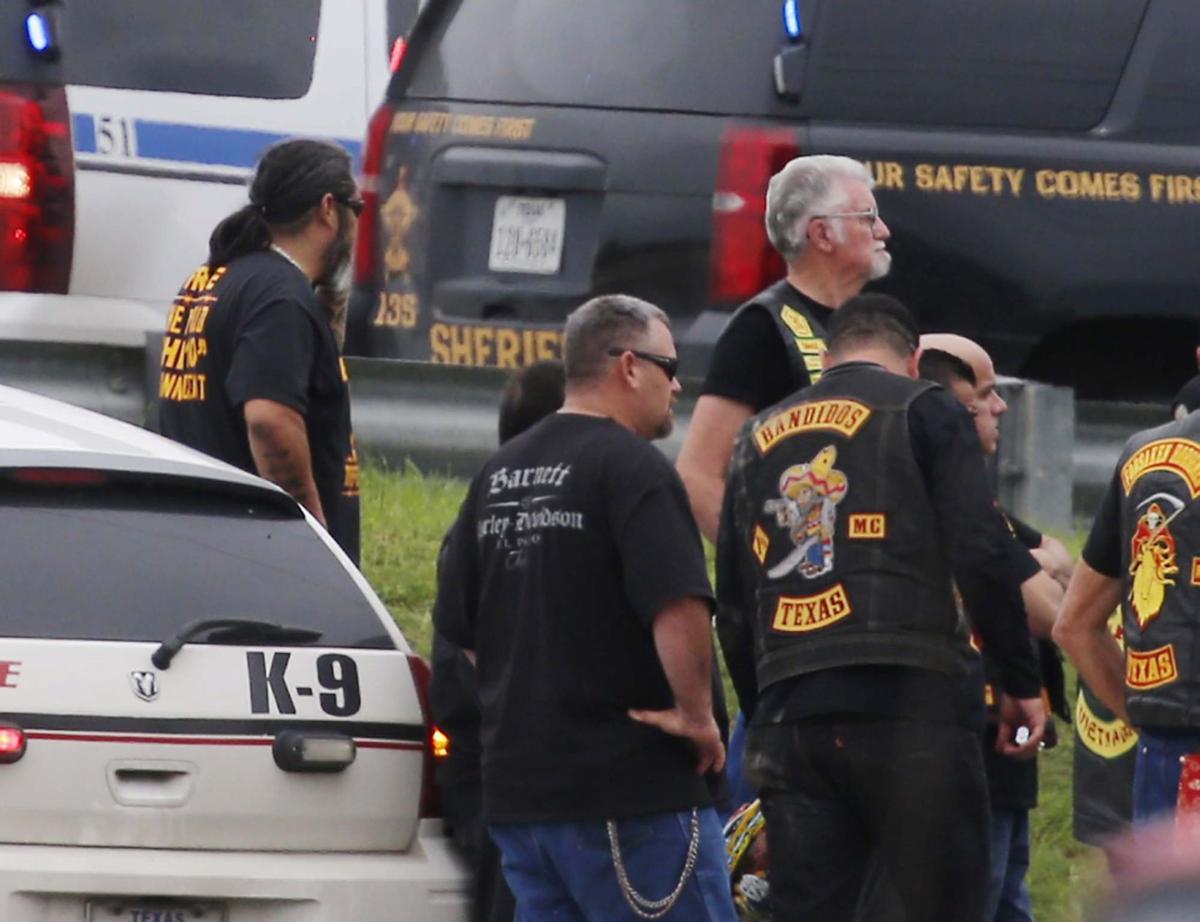 A newly released Texas Department of Public Safety report on criminal gang activity hardly excuses the baffling due-process train wreck involving 177 individuals arrested after a deadly May 17 biker melee in Waco, but it does explain why local police and courts are taking an increasingly unforgiving approach to all who share gang insignia and gang presence — and why all of us should take gang activity a lot more seriously.
The problem of gangs and "gang associates" is reportedly on the rise across Texas with an estimated 100,000 people involved. The DPS report cites deeper gang involvement with criminal cartels in Mexico and greater pursuit of human smuggling and trafficking, the latter including prostitution employing both adults and minors. Gangs "exploit their victims through force, fraud or coercion, including recruiting and grooming them with false promises of affection, employment or a better life."
Mere insignia might not be enough in the end to convict the Waco 177 — nor should it be — but this does explain why anyone who wears gang insignia or colors might come to share at least some of a gang's grief. Texas Penal Code 71.01 defines a criminal gang as three or more sharing identifying signs or symbols and involved in some aspect of criminal activity. And that's why local law enforcement on May 17, with bodies lying about in the Twin Peaks parking lot, no doubt felt justified hauling in anyone who sported insignia or colors even hinting at association with gang activity.
The Bandidos, whose intense rivalry with the Cossacks is credited with fueling the fight at Twin Peaks, aren't listed among the most significant gangs in Texas in this latest DPS report, but they're categorized with lesser gangs as "responsible for a disproportionate amount of crime across urban, suburban and rural areas of Texas."
Insidiously, we'd say, Bandido leaders "have sought to turn public sentiment in their favor by organizing frequent charity runs" and "are likely to focus on recruiting new members with no criminal history." For the record, the Cossacks rate no more than a cameo appearance in the DPS report, limited to a tidy rundown on the Waco shootout.
The report suggests criminal gangs across Texas are making it harder for law enforcement to separate them into neatly definable groups. Some gang members are becoming members of two or more gangs or joining forces with former rival gangs in profitable collusion with Mexican cartels: "Home invasions, assassinations and kidnapping are a few of the crimes committed by gang members on behalf of cartels. Cartel relationships increase resources and profitability, along with violence, for all criminal parties involved."
In that regard at least, the battling Bandidos and Cossacks are clearly behind the times in organized crime. But if DPS officials are correct, they're also not groups anyone should be emulating — no matter how many charity activities they might undertake.
Catch the latest in Opinion
Get opinion pieces, letters and editorials sent directly to your inbox weekly!