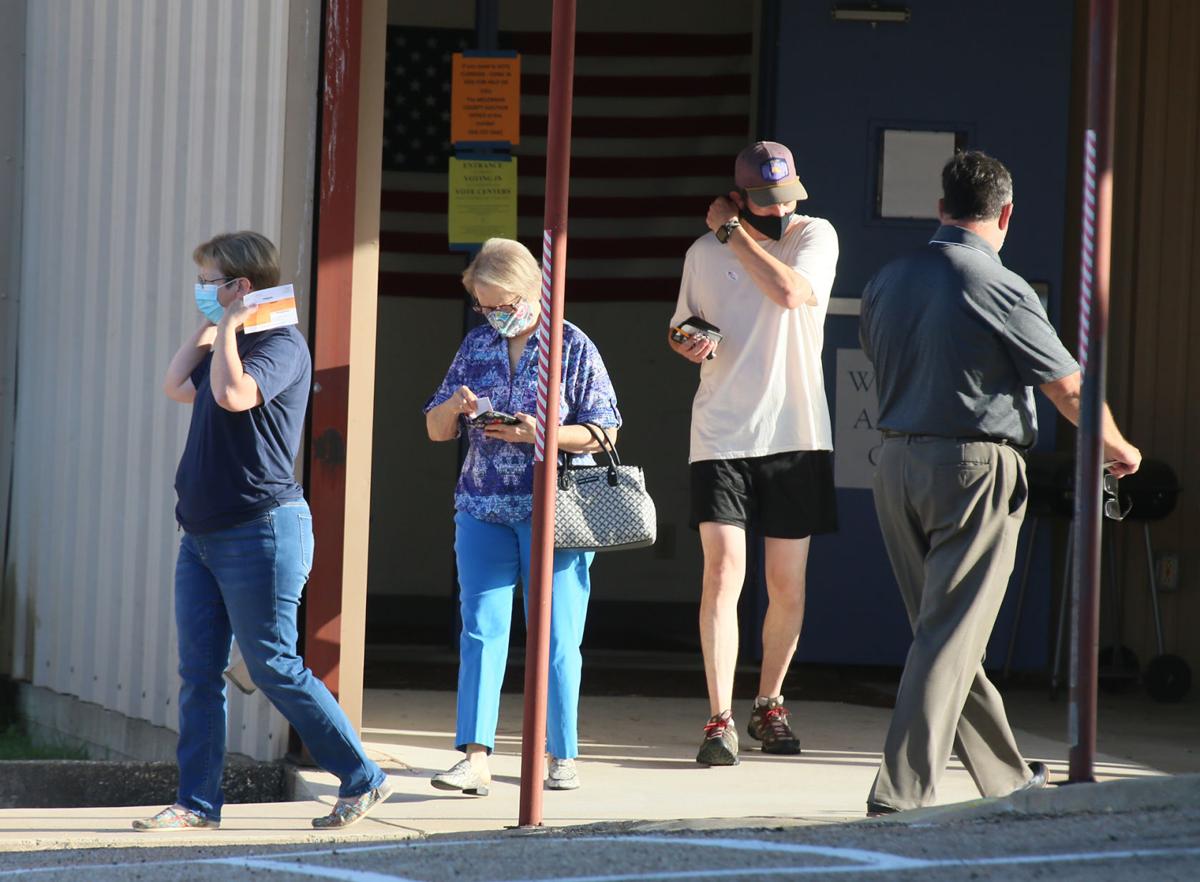 Stopping the spread
In the era of COVID-19 there is apprehension about how to protect children in school from airborne infection. One concern I have read is that the virus may be spread through the school's air conditioning system so that an infected child in one classroom might result in the spread of virus particles throughout the school.
For years hospital operating rooms have faced a similar challenge. Hospital operating rooms now have systems to remove almost all contaminants, including viruses, from the air using high efficiency filters and controlled air flow. I believe such high efficiency filters and air-flow control systems might be used in schools to significantly reduce the risk to students and personnel without incurring significant additional costs and to stop the possibility of spread of the virus among classrooms.
Mind those Marxists!
In cities where monuments have been taken down or removed, those involved weren't satisfied with desecrating statues of Confederate, Union, black or white heroes. They often burned churches and looted businesses.
Why are leftists hostile to individual properties and artifacts of our Judeo-Christian civilization with its ideas of individuals whose liberty and freedoms are from God? Antifa, Black Lives Matter, etc. seek to remove/destroy not only our civilization but also our liberty and individual freedoms. They are funded by Marxists/anarchists and, unless stopped, they will continue their violent campaign against Western Christian civilization.
The Marxist goal is to control our thoughts, actions, homes, possessions. They despise Western culture and Christianity because it encourages us to think and act for ourselves, to accept responsibility and to seek to improve ourselves and our surroundings.
Our freedoms depend upon defense of Western cultural/religious heritage and individual God-given rights.
Who's endorsing?
I know this letter is too late to make a difference and I have written on this subject before, but I see a conflict of interest in a candidate for judge being endorsed by the local police authority as in Waco's election. Anytime I notice a candidate who is endorsed by or given a large financial donation by an influential or powerful entity, I wonder about agendas or subtle bias.
I looked at both candidates for judge to replace retiring Judge Ralph Strother. They have somewhat similar experience, history, education and other credentials. However, especially in today's political climate, I do not think certain connections should be touted. Justice is supposed to be blind.
Loving Aunt Jemima
We have for 50 years been using Aunt Jemima pancake mix. We have thought it to be very good. Now I learn somebody wants to change the name.
Why in the world, after a half-century of selling products, do we need a name change?
EDITOR'S NOTE: In the name of retiring a "racial stereotype," Quaker Oats announced the longtime brand will remove the controversial image of Aunt Jemima from its line of maple syrups, pancake mixes and other foods starting at the end of 2020. A name change will reportedly come later.