Thomas Markle has "never stopped loving" his daughter, Duchess Meghan, and he insists he would be "available" for her if she wanted to meet up…
'Harry Potter' star Rupert Grint admits filming the franchise was sometimes "suffocating".
JLS have revealed that they are gearing up to release an album after signing a new record deal with BMG.
The Weeknd's top tune 'Blinding Lights' has become the first song to spend a full year in the Top 10 of the Billboard Hot 100 chart, breaking …
'The Crown' actress Emma Corrin is in talks to star in a new movie adaptation of 'Lady Chatterley's Lover'.
Kelly Marie Tran was the first woman of colour to have a lead role in a 'Star Wars' movie and she hopes her trailblazing will "open doors" for…
Gwyneth Paltrow has confessed that she turned to "wine, pasta, biscuits and cheese" to get her through the coronavirus pandemic lockdown and s…
Demi Lovato admits her drug abuse "saved her life at times" because she found using drugs a way of coping with her self-harming and eating disorder.
Princess Diana would be "incredibly proud" of her son Prince Harry for "telling [his] truth" in tell-all Oprah Winfrey interview, according to…
Drew Barrymore has hinted she "might be" working on a cookbook with her chef friend Pilar Valdes, as she opens up on her love of food.
Duchess Meghan's father, Thomas Markle, will appear on television on Tuesday (03.09.21) to respond to her tell-all interview with Oprah Winfrey.
Kendall Jenner wants kids "badly", as she's currently the only member of the Kardashian/Jenner family that doesn't have any children of her own.
Jane Fonda was able to change her life when she started raising awareness for the climate change crisis.
'Celebrating The Sopranos' - a triple-feature that provides remarkable insight into TV series 'The Sopranos' - is now available to stream.
Duchess Meghan has revealed that she has no relationship with her half-sister Samantha Markle and has not seen her for almost two decades.
Sir Tom Jones feels "bulletproof" after having the coronavirus vaccination and can't wait to get back on stage.
Queen Elizabeth nor Prince Philip about baby Archie's skin tone before his birth, according to Oprah Winfrey.
Billie Eilish has reportedly been granted a five-year restraining order against a stalker who had camped outside her home in Los Angeles.
Nadine Coyle thinks she and Jason Bell have traditional roles in their home as she mainly does the cooking and he goes shopping.
Tom Zanetti was inspired by the comedy characters, Kevin & Perry, to become a DJ and asked for his first set of decks after seeing their movie.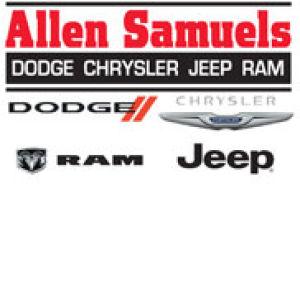 Allen Samuels Chrysler Dodge Jeep Ram l Waco TX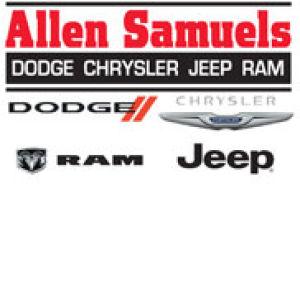 Allen Samuels Chrysler Dodge Jeep Ram l Waco TX
Amy MacDonald admits video games have been a saviour for lockdown because her husband Richard Foster's love of 'Call Of Duty' has allowed her …
'The Queen's Gambit' star Anya Taylor-Joy has learned a lot about life through chess.
Beyoncé has shared a moving musical medley in honour of a 13-year-old fan who has died of cancer.
Prince Harry thinks his mother, the late Princess Diana, would be "very angry" and "very sad" about his departure from the royal family but wo…
Dermot Mulroney is to lead the cast of the spy thriller 'Agent Game', which will also star Katherine McNamara and Mel Gibson.
Billie Lourd is in talks to appear alongside George Clooney and Julia Roberts in the romantic comedy 'Ticket to Paradise'.
Caleb Followill has admitted he was "very distracted" by Sir Mick Jagger's presence at one of the Kings of Leon gigs in 2004.