The moment that all-Big 12 linebacker Terrel Bernard stepped on the field for Baylor's first team practice last Saturday, he understood why he…
BALTIMORE (AP) — The Washington Nationals are ready to find out if 20-year-old infielder Luis Garcia has the poise and talent to play in the b…
OAKLAND, Calif. (AP) — Oakland Athletics center fielder Ramon Laureano had a six-game suspension reduced to four games Friday after appealing …
ST. LOUIS (AP) — Cardinals coach Willie McGee has opted out of being with the team for the rest of the season while Major League Baseball anno…
BEREA, Ohio (AP) — Baker Mayfield knew he needed to drop some weight, and maybe a little of the attitude.
BALTIMORE (AP) — The Baltimore Orioles successfully finished what they started, beating the Washington Nationals 6-2 on Friday in a game suspe…
NEW YORK (AP) — Oft-injured Yankees star Aaron Judge was placed on the injured list with a right calf strain before Friday night's game agains…
A year ago in this space, I sang Friday's praises. I noted how everybody's always working for the weekend and wrote, "It's no different here a…
China Spring outside linebacker-defensive end D'Marion Alexander has verbally committed to Kansas.
With 2020 calling the ultimate audible, you might suspect that Dave Aranda and his staff would be behind schedule. But the first-year Baylor h…
For most of the last two decades, Rodney Smith has been a consistent, steady presence for University High School athletics.
Even as the world has changed dramatically in a global pandemic, one constant remains ever true in Crawford, Texas. The Lady Pirates still fea…
Many a high school volleyball team aspires to greatness. More than ever in 2020, teams in Texas find themselves in a state of gratefulness.
The moment that all-Big 12 linebacker Terrel Bernard stepped on the field for Baylor's first team practice last Saturday, he understood why he…
Mary Hardin-Baylor is getting sandy.
Baylor Lady Bears coach Kim Mulkey has a new date for her enshrinement in the Naismith Memorial Basketball Hall of Fame.
The NCAA called off fall championship events — a move Thursday that does not effect major college football — because not enough schools will b…
Baylor senior quarterback Charlie Brewer and his teammates got a reprieve when the Big 12 decided to keep playing football Tuesday night after…
With 2020 calling the ultimate audible, you might suspect that Dave Aranda and his staff would be behind schedule. But the first-year Baylor h…
Baylor coach Dave Aranda could see a weight being lifted off the shoulders of his players during a meeting Tuesday night, when word began to f…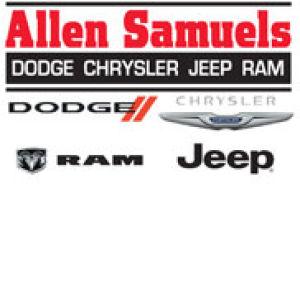 Allen Samuels Chrysler Dodge Jeep Ram l Waco TX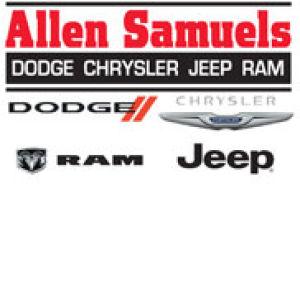 Allen Samuels Chrysler Dodge Jeep Ram l Waco TX
BALTIMORE (AP) — The Washington Nationals are ready to find out if 20-year-old infielder Luis Garcia has the poise and talent to play in the b…
OAKLAND, Calif. (AP) — Oakland Athletics center fielder Ramon Laureano had a six-game suspension reduced to four games Friday after appealing …
ST. LOUIS (AP) — Cardinals coach Willie McGee has opted out of being with the team for the rest of the season while Major League Baseball anno…
BALTIMORE (AP) — The Baltimore Orioles successfully finished what they started, beating the Washington Nationals 6-2 on Friday in a game suspe…
NEW YORK (AP) — Oft-injured Yankees star Aaron Judge was placed on the injured list with a right calf strain before Friday night's game agains…
CLEVELAND (AP) — After hearing Mike Clevinger and Zach Plesac explain their actions, the Cleveland Indians sent the pitchers to their alternat…
CLEVELAND (AP) — After hearing Mike Clevinger and Zach Plesac explain their actions, the Cleveland Indians sent the pitchers to their alternat…