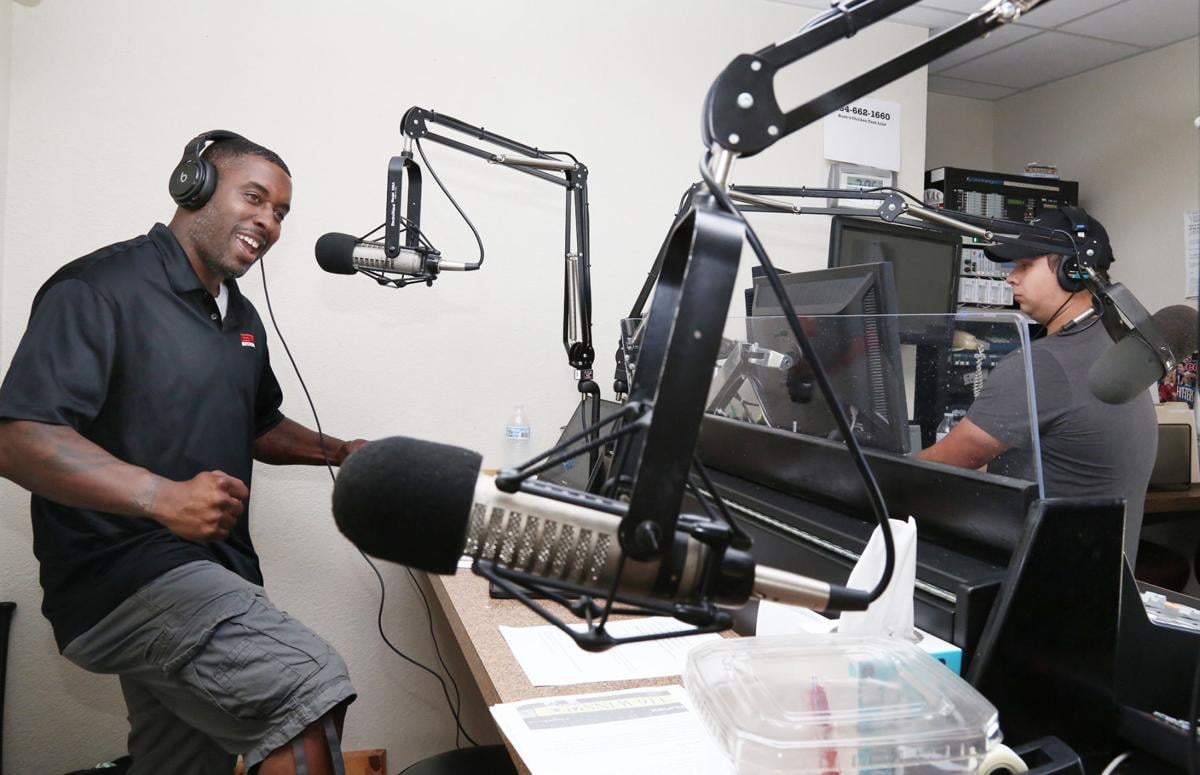 Rich Richardson has been part of the Central Texas sports scene long enough to be easily recognizable.
For many, he's the big man in the press box at high school football games who is quick with a smile, a handshake and a sports conversation icebreaker.
And for a while now, Richardson has been the guy trying to bring another sports talk radio station to town. Recently, he was part of the team at 94.5 The Beat that launched national shows on 94.5 HD2 under the name CBS Sports Radio Central Texas.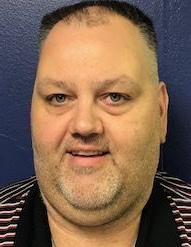 Richardson said it's a project about five years in the making.
"This has been a labor of love and a team effort at Edwards Media," Richardson said. "From the production to the engineers to the ownership, none of this could have gone down with just one person."
A local sports talk show, which Richardson said will be called "Go Big or Go Home" is in the works to begin in mid-August. For now, the station is broadcasting syndicated shows like "Tiki and Tierney," featuring Tiki Barber and Brandon Tierney, and longtime sports radio icon Jim Rome, and Houston Rockets games.
To tune in, listeners simply push the HD button on their radio and find 94.5.
The national shows have been on air in Central Texas since July 11. It's the most recent addition to a robust and, of late, evolving sports talk radio scene in Waco.
Soon after the COVID-19 pandemic shut down sports in March, longtime local radio personalities Paul Catalina and David and Craig Smoak parted ways with 1660 ESPN Central Texas. Their show "You Make the Call" ceased and they began to explore other ideas.
It didn't take long for one to find them. Colt Barber, Ashley Hodge and Brian Ethridge, proprietors of the Baylor-centric site SicEm365, jumped at the chance to acquire well-known local on-air voices.
"That was a weird thing. You're fired and you're like, 'OK, on to the next thing,'" Catalina said. "You're in a pandemic and you don't know what's going on. And a couple days later you find out they've been wanting to do this for a while."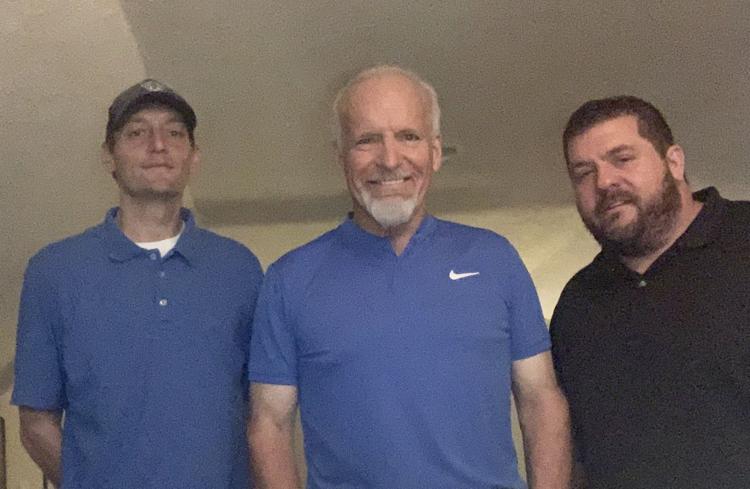 With that, David and Craig Smoak and Catalina changed how listeners hear them, but not their format. Area sports fans can hear them by downloading the SicEm365 app or on the website at sicem365.com.
Fans of the former "You Make the Call" will find the guys are employing a lot of the same skills. They book high-profile guests and talk a lot about Baylor sports as well as Central Texas high school teams.
"SicEm365 wanted us to keep doing the high school stuff because it overlaps with the overall vision of their website," Catalina said. "We can talk about anything we want on our show. Sure, we have a Baylor football, high school football kind of slant. But that's what we were doing anyway. It's just kind of migrating the old show over to another format."
Luckily for 1660 ESPN Central Texas, they had another skilled on-air voice ready to step into the void.
Qiant Myers, known to many listeners as "Your Boy Q," is now providing local content on the show "Unnecessary Roughness" with Ward Whites and Steven Simcox. They're in the same place as always on 1660 AM and 92.3 FM.
Myers said he talks sports on the radio in a relaxed way like he would if he were hanging out with good friends and family at a local pub. But he also has a valuable skill set behind the scenes.
"Unfortunately some really talented people didn't get to stick around and continue working at the radio station," Myers said. "The one thing I'm very fortunate for is I know how to do a lot of things at the radio station besides just go on the radio and talk. Knowing how to do a lot of things really made me an asset."
Myers and Catalina both keep hustling when their shows are over as both have NFL podcasts. Myers, a California native, is an authority on all things Raiders, while Catalina is a well-known presence in the Dallas Cowboys press box.
As sports lurch back into action, all the local sports talk guys are eager for games. But they've also learned a few things since the pandemic put sports on hold.
"I've enjoyed it because sometimes you can get in a rut talking about the same four topics with your audience," Catalina said. "Well, this has forced us to go outside the box because you've got to do something."
Myers has a background in the music side of the radio business. As a DJ, he said he was instructed not to talk about sports, politics or religion.
Now that he's talking sports full-time, he said he would still prefer to keep heavy political issues out of the mix. But it's been necessary to bend that rule.
"Politics has dumped into sports radio. Social justice has dumped into sports radio," Myers said. "I've gotten very comfortable talking about it. I don't cringe anymore. Now I embrace the conversation. My opinion matters and I'm part of it. As an African American guy, I've lived through experiences and the experiences need to be shared."
While fans are craving actual games to discus, there's plenty on the docket for followers of high school, college and pro sports.
"Why would you launch a sports station now? Why not?" Richardson said. "The NBA and NHL are about to restart, NASCAR is going, golf has been in action, Major League Baseball is working the whole thing with no fans. NFL training camp is trying to get figured out. That's not even scratching the college and high school stuff. As far as finding stuff to talk about, I don't think that's going to be an issue."
Concerned about COVID-19?
Sign up now to get the most recent coronavirus headlines and other important local and national news sent to your email inbox daily.