ANAHEIM, Calif. (AP) — Japanese two-way sensation Shohei Ohtani will compete in the All-Star Home Run Derby at Denver's Coors Field on July 12.
OMAHA, Neb. (AP) — Arkansas' Kevin Kopps won the Dick Howser Trophy as the top player in college baseball Friday, making him the first relief …
Donnie and Kevin explain why his injury will cost him to lose the NL MVP.
The first conscious thought that J.A. Happ can remember after it happened was: Hmm, is that blood pouring out of my ear? Or is it something worse?
A look at what's happening around the majors today:
Milwaukee Brewers (38-31, second in the NL Central) vs. Colorado Rockies (29-41, fourth in the NL West)
Miami Marlins (29-39, fifth in the NL East) vs. Chicago Cubs (39-30, first in the NL Central)
Detroit Tigers (29-40, fourth in the AL Central) vs. Los Angeles Angels (34-35, fourth in the AL West)
Los Angeles Dodgers (41-27, second in the NL West) vs. Arizona Diamondbacks (20-50, fifth in the NL West)
Boston Red Sox (42-27, second in the AL East) vs. Kansas City Royals (30-37, third in the AL Central)
Minnesota Twins (27-41, fifth in the AL Central) vs. Texas Rangers (25-43, fifth in the AL West)
Tampa Bay Rays (43-27, first in the AL East) vs. Seattle Mariners (35-36, third in the AL West)
Philadelphia Phillies (33-33, second in the NL East) vs. San Francisco Giants (44-25, first in the NL West)
Cleveland Indians (38-28, second in the AL Central) vs. Pittsburgh Pirates (23-44, fifth in the NL Central)
Oakland Athletics (43-27, first in the AL West) vs. New York Yankees (36-32, third in the AL East)
Chicago White Sox (43-26, first in the AL Central) vs. Houston Astros (40-28, second in the AL West)
Toronto Blue Jays (33-34, fourth in the AL East) vs. Baltimore Orioles (22-46, fifth in the AL East)
New York Mets (35-26, first in the NL East) vs. Washington Nationals (30-35, fourth in the NL East)
Cincinnati Reds (35-32, third in the NL Central) vs. San Diego Padres (39-32, third in the NL West)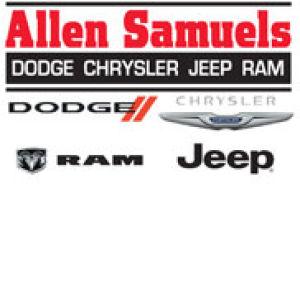 Allen Samuels Chrysler Dodge Jeep Ram l Waco TX
St. Louis Cardinals (35-34, fourth in the NL Central) vs. Atlanta Braves (31-35, third in the NL East)
SEATTLE (AP) — Shed Long Jr. hit a tying double in the bottom of the ninth inning and pinch-hitter Kyle Seager singled home the winning run to…
DENVER (AP) — Germán Márquez allowed one hit over six scoreless innings, C.J. Cron ignited a five-run first with a grand slam and the Colorado…
ANAHEIM, Calif. (AP) — Shohei Ohtani hadn't pitched in front of a full, rowdy crowd at Angel Stadium since he was a major league rookie three …
A look at what's happening around the majors Friday:
SAN DIEGO (AP) — The first sellout crowd at Petco Park since 2019 was treated to Fernando Tatis Jr.'s electrifying solo home run in the sixth …
BUFFALO, N.Y. (AP) — His spin rate down, Yankees ace Gerrit Cole said he had difficulty gripping baseballs on a windy night as he beat the Tor…