SURPRISE, Ariz. (AP) — Outfielder Jarrod Dyson returned to the Kansas City Royals, finalizing a $1.5 million, one-year contract on Friday.
DETROIT (AP) — Spencer Torkelson's spring training began with an early setback when he cut his finger.
SACRAMENTO, Calif. (AP) — California to allow Major League Baseball, parks like Disneyland, live shows to resume at reduced capacity on April 1.
TAMPA, Fla. (AP) — Domingo Germán pitched two scoreless innings for the New York Yankees in his spring training debut Friday, a week after pub…
CLEVELAND (AP) — Early in training camp, Indians slugger Franmil Reyes overheard one of the team's clubhouse attendants who was cleaning baseb…
NEW YORK (AP) — Pitcher Sam Dyson was suspended for the 2021 season by Major League Baseball on Friday under the domestic violence policy of t…
ATLANTA (AP) — Get ready for another season — hopefully, the last — of the most hapless act in sports.
WEST PALM BEACH, Fla. (AP) — The Houston Astros are minus eight pitchers because of COVID-19 protocols, but general manager James Click said t…
NEW YORK (AP) — Aaron Boone felt something was wrong.
Milwaukee Brewers reliever Devin Williams says the shoulder soreness that kept the 2020 NL Rookie of the Year from pitching in the playoffs sh…
New York Mets president Sandy Alderson says he is emphasizing offense over defense but Kevin Pillar and Albert Almora Jr. were brought in to h…
Willie Calhoun knew he was comfortable facing left-handed pitchers again after fouling off a curveball in the spring training opener.
After the worst season of his career, Ender Inciarte is eager to show he's not washed up.
PHOENIX (AP) — Phoenix coach Monty Williams loves saying that he isn't going to get "happy on the farm" because his team's won a few games in a row.
Oneil Cruz insists he's a shortstop. One problem: genetics.
NEW YORK (AP) — Major League Baseball will hold its first Lou Gehrig Day on June 2, adding Gehrig to Jackie Robinson and Roberto Clemente on t…
CLEARWATER, Fla. (AP) — Five months after elbow surgery, Rhys Hoskins was back in the lineup taking big swings.
PORT ST. LUCIE, Fla. (AP) — New York Mets pitcher Seth Lugo is on track to resume throwing around opening day as the right-hander recovers fro…
SAN FRANCISCO (AP) — First baseman Brandon Belt has resumed baseball activities with the San Francisco Giants at spring training after dealing…
GOODYEAR, Ariz. (AP) — Cincinnati Reds outfielder Shogo Akiyama returned to spring training after a week away to be with his wife, who was ser…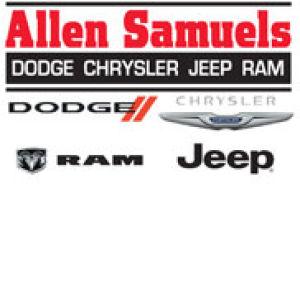 Allen Samuels Chrysler Dodge Jeep Ram l Waco TX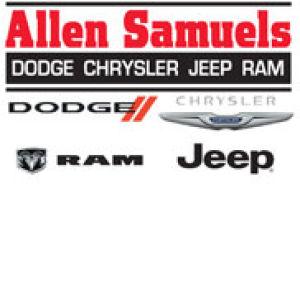 Allen Samuels Chrysler Dodge Jeep Ram l Waco TX
The Latest on the effects of the coronavirus outbreak on sports around the world:
TAMPA, Fla. (AP) — New York Yankees manager Aaron Boone was discharged from St. Joseph's Hospital on Thursday, a day after having a pacemaker …
NORTH PORT. Fla. (AP) — Atlanta Braves pitcher Max Fried won't make his first scheduled start of spring training because of a potential exposu…
SCOTTSDALE, Ariz. (AP) — Diamondbacks left-hander Caleb Smith was reflecting on Tuesday's first spring training start when he talked about a v…
Toronto Blue Jays general manager Ross Atkins said Thursday he was "absolutely not aware" of any sexual harassment allegations against Mickey …
NEW YORK (AP) — Philadelphia Phillies managing partner John Middleton and Kansas City Royals chairman John Sherman have joined Major League Ba…
SCOTTSDALE, Ariz. (AP) — Reliever Anthony Swarzak agreed to a minor league contract with the Arizona Diamondbacks and will be at major league …