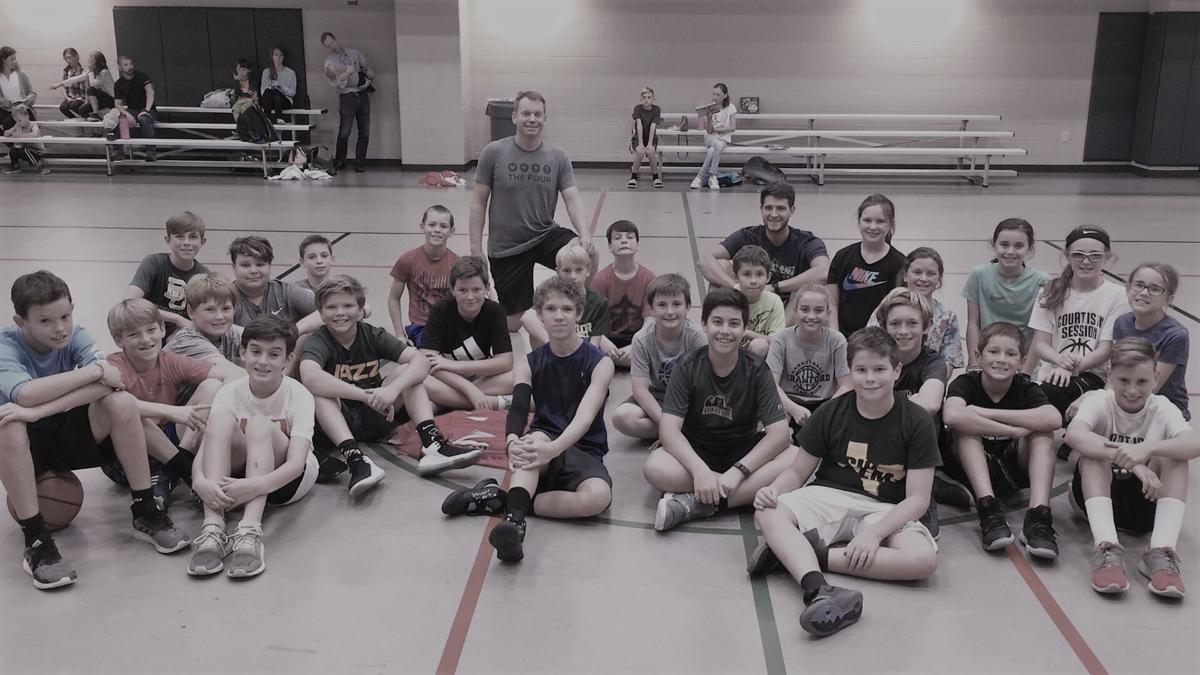 You've got to appreciate folks who are figuring out ways to continue life in the Age of 'Rona. (Sorry, I just can't write "in these uncertain times," as it's been uttered so much it's become a cliché.)
To that end, give it up for Ben Johnson. Ol' Gentle Ben and his staff at the Heart of Texas Fellowship of Christian Athletes have had to adjust their way of operating just like everyone else. But, God bless them, they haven't packed up shop either.
Beginning Sept. 8, they'll kick off the FCA Sports Academy for elementary-aged kids in Central Texas. The academy will essentially provide an eight-week clinic in three different sports — volleyball, basketball and football — under some expert-level coaches who have been around the game a time or two.
"This is a way for us to connect with some kids who we wouldn't see in our junior high or high school huddles," said Johnson, the Heart of Texas FCA's executive director. "And it's just another way to try to get the gospel out."
The FCA Sports Academy's basketball clinic will be coached by Larren Silver, a longtime local guy, former junior college head coach and former McLennan assistant. It will be open to players in grades 3-6 and will run from 4:15 to 5:30 p.m. every Tuesday through September and October. In order to follow social distancing protocols, they'll work out at the outdoor courts outside First Baptist Woodway. There's also a Saturday morning option for basketball, from 9 to 10:15 a.m.
The football clinic will also be headed up by a familiar face in Johnny Tusa, former Waco High head coach and Waco ISD athletic director. It will run from 4:15 to 5:30 p.m. on Wednesdays in September and October, outside First Woodway. One slight change, as it's open to grades 2-6.
As for volleyball, that'll be open to girls in grades 3-6 and will meet Wednesdays from 4:15-5:30 during that same eight-week stretch. Hill College head coach Jordan Fish will lead the volleyball session, which will meet at the Waco Juniors Volleyball Club at 800 Schroeder Drive.
The cost is $50 per child, which includes all eight sessions and a T-shirt. Each sport fill follow a similar format, with coaches offering sport-specific skills and drills instruction for the first half, followed by a short Bible lesson break, and then wrapping up with a 20-25-minute scrimmage at the end.
Baylor's Hoff sets course record in Oklahoma
Brandon Hoff is the leader in the clubhouse, and figures to stay that way for a while.
Let me explain. Hoff, a sophomore golfer from Austin for the Baylor men's golf team, recently put together a round to remember. He played at a Golf Coaches Association of America event at Oklahoma's Jimmie Austin Golf Course in Norman, Okla. That two-day, three-round event rolled out to a rousing start when OU's Quade Cummins broke the course record with a score of 8-under 64.
Cummins celebrated his achievement for roughly 24 hours. That's because in the final round, Hoff bested the course record with a 9-under 63. He carded 10 birdies and one bogey, capping off the round with a clutch putt on the 586-yard 18th hole for his final, record-clinching birdie. Hoff's score was the best of the day by a full five strokes.
His photo and scorecard — the latter of which includes the phrase, "Sic 'Em" — will hang in the OU clubhouse to commemorate the record round. Pretty cool deal, right? And consider this: past owners of the course record at Austin Golf Course include Oklahoma's Max McGreevy, a budding tour pro, and some guy named Jordan Spieth, who played for the Texas Longhorns before he started pocketing majors.
That's fine company, Brandon. Well done.
Top bull riders to invade Waco
The sports schedule is starting to kick into high gear again, and nobody is complaining. Rodeo fans will have an opportunity to check out some of the world's top bull riders when the PBR's Waco Invitational visits the Extraco Events Center Sept. 11-12.
The event is part of PBR's Velocity Tour, presented by Pendleton Whisky, and should feature plenty of rompin', stompin' action. Event organizers have taken precautions to limit capacity and allow for proper distancing. But tickets remain on sale, either via PBR.com or ExtracoEventsCenter.com.