STILLWATER, Okla. — Exploding for 22 points, Baylor guard Jared Butler did his usual thing against Oklahoma State, but this time the Bears' de…
Just a week after Iowa State spoiled the Baylor Lady Bears weekend, Saturday night was once again a night the Lady Bears liked.
YOUNGSVILLE, La. — The McLennan softball team dropped a pair of games on the second day of the Chipola Tournament on Saturday.
COLLEGE STATION — Baylor's track and field team didn't quite soar as high in its second weekend as it did in its first, but it was still a str…
ANN ARBOR, Mich — The Baylor men's tennis team opened the ITA Kickoff Weekend by defeating fourth-ranked Michigan, 4-0, on the Wolverines home…
AUSTIN — The Baylor women's tennis team opened the ITA Kickoff Weekend by defeating 20th-ranked Arizona State, 4-2, on Saturday at the Texas T…
Lauren Cox's rookie season in the WNBA played out more like a trailer than a movie.
Dennis Polian and James Blanchard were among multiple football staff additions announced Friday by Baylor coach Dave Aranda.
The Baylor men's tennis team will face Michigan in the opening round of the ITA Kickoff Weekend at 9 a.m. on Saturday in Ann Arbor, Mich.
The Baylor women's tennis team will face No. 20 Arizona State in the opening round of the ITA National Kickoff Weekend on Saturday at the Texa…
Following an opening meet that was "about as good as I can remember," according to head coach Todd Harbour, the Baylor track and field team re…
The Big 12 released its 2021 conference baseball schedule on Friday, and Baylor will open Big 12 play with a home series against rival Texas.
It doesn't take expert scouting analysis to see that Oklahoma State freshman Cade Cunningham is one of the best players in college basketball.
January equals the dog days of winter for college basketball teams.
Top 25 Voter Pod: Talking red-hot Baylor's No. 1 chances, Mulkey's NCAA comments in context, how you vote the poll bubble and more in our new …
The Baylor softball team has begun workouts for the 2021 season, but the recent death of former assistant coach Mark Lumley is still heavy on …
COLUMBUS, Ohio — Justin Fields is leaving for the NFL, which reveals a curious oddity that bodes well for Ohio State next season and beyond. T…
Johnny Dawkins came close to the unthinkable two years ago in Columbia, coming within a fingertip of becoming the first of Mike Krzyzewski's f…
Plenty of Americans have no use for the metric system. They rarely, if ever, use it. But Baylor's KC Lightfoot counts in meters all the time.
When the McLennan Community College softball team hits the field Friday, third-year coach Chris Berry will feel like he's beginning to unravel…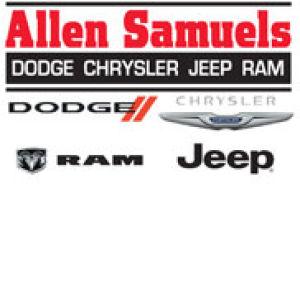 Allen Samuels Chrysler Dodge Jeep Ram l Waco TX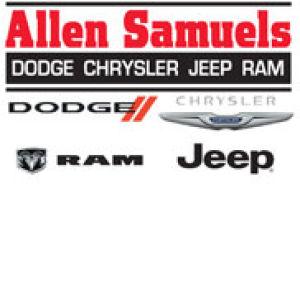 Allen Samuels Chrysler Dodge Jeep Ram l Waco TX
Much to Mike Krzyzewski's consternation, the process of putting together this year's Duke basketball team to help it play at its best is takin…
If you thought Mark Stoops was crazy for dipping into the NFL when the Kentucky coach hired a new offensive coordinator in 2021, there are a l…
Larry Scott and the Pac-12 executive committee have mutually agreed to part ways a year before the end of his contract, the league announced W…
STILLWATER, Okla. — Like Willie Nelson, the Baylor Lady Bears got back in rhythm on the road again.
Triple-digit temperatures are thankfully still a ways off in Central Texas. But triple-digit scoring looks as though it could be the norm over…
Baylor pole vaulter KC Lightfoot picked up the Big 12 Track and Field Athlete of the Week honor on Wednesday, the fifth of his career, which t…
The Lady Bears' home game versus Kansas has been moved one day to Feb. 4 at 7 p.m., the Big 12 conference announced on Wednesday.