The Baylor athletic department reported seven new positive COVID-19 cases on Monday after a relatively low number of new cases during the prev…
The movement began Sunday afternoon with Clemson quarterback Trevor Lawrence tweeting his desire to play college football this fall in the fac…
After nearly eight months at Baylor, first-year head coach Dave Aranda finally got to lead a full practice Saturday after the nationwide COVID…
Widely recruited Manor High School safety Devin Lemear and Dallas Jesuit offensive lineman Ryan Lengyel verbally committed to Baylor on Saturday.
Two months into his first head coaching job, Dave Aranda anticipated Baylor's spring football drills with tangible excitement.
In many ways, the Mid-American Conference has little in common with Power Five leagues that first come to mind when fans think of major colleg…
For the second straight day, the Baylor men's tennis team announced the addition of a graduate transfer to its 2020-21 roster.
Keep up-to-date on WacoTrib.com with the latest Baylor commitments and signings.
The subject matter of most of my op-eds is usually politics. As a communication scholar I have tried to use my academic expertise to understan…
Defending Southeastern Conference and national champion LSU will host Missouri and visit Vanderbilt in its expanded Southeastern Conference sc…
After last year's injury-riddled seventh-place Big 12 finish, the Baylor soccer team was picked seventh again in Friday's preseason coaches poll.
The Baylor men's tennis team announced the signing of graduate transfer Charlie Broom on Friday.
BRADENTON, Fla. – After her senior season at Baylor was cut short and the beginning of her WNBA career delayed for more than a week by the COV…
Notre Dame opens its season as an Atlantic Coast Conference football member against visiting Duke on Sept. 12 and won't face Navy for the firs…
Baylor athletic director Mack Rhoades said on Wednesday the university is looking at potentially opening McLane Stadium at 25 percent capacity…
Former All-American Baylor and Waco High defensive lineman Andrew Billings announced that he's opting out of the 2020 NFL season with the Clev…
When All-America guard Jared Butler announced that he's returning to Baylor for his junior season, coach Scott Drew was off-the-charts excited.
Even in a global pandemic, dreams can come true.
HARTFORD, Conn. (AP) — UConn canceled its 2020-2021 football season Wednesday, becoming the first FBS program to do so because of the coronavi…
FORT WORTH, Texas (AP) — TCU football coach Gary Patterson apologized for himself Tuesday for repeating a racial slur when telling a player to…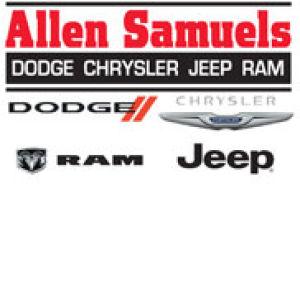 Allen Samuels Chrysler Dodge Jeep Ram l Waco TX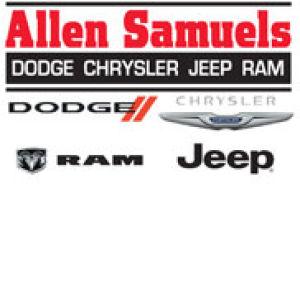 Allen Samuels Chrysler Dodge Jeep Ram l Waco TX
If you were a kid in the 1970s and 80s, like me, you had an overinflated fear of the dangers of quicksand. Every other TV show, some character…
The American Southwest Conference, from NCAA's Division III, announced on July 24 that all fall sports were to be delayed until spring. The de…
The Big 12 board of directors announced Monday night that the league's 10 schools will play a 10-game football schedule this fall that include…
On Aug. 3, there also is this "still to be determined" component, and it's a big one: whether fans are even allowed to attend the games. 
Baylor's athletic department reported three new cases of COVID-19 on Monday. Since June 1, Baylor has totaled 45 cases, but only eight in the …
The Baylor women's basketball team continues to attract talented backcourt players from both the high school ranks and other high-profile univ…
When the COVID-19 outbreak shut down college basketball in March, Jared Butler and his Baylor teammates saw their chance to win the national c…