BRADENTON, Fla. – After her senior season at Baylor was cut short and the beginning of her WNBA career delayed for more than a week by the COV…
Baylor athletic director Mack Rhoades said on Wednesday the university is looking at potentially opening McLane Stadium at 25 percent capacity…
Former All-American Baylor and Waco High defensive lineman Andrew Billings announced that he's opting out of the 2020 NFL season with the Clev…
When All-America guard Jared Butler announced that he's returning to Baylor for his junior season, coach Scott Drew was off-the-charts excited.
Even in a global pandemic, dreams can come true.
The Big 12 board of directors announced Monday night that the league's 10 schools will play a 10-game football schedule this fall that include…
On Aug. 3, there also is this "still to be determined" component, and it's a big one: whether fans are even allowed to attend the games. 
Baylor's athletic department reported three new cases of COVID-19 on Monday. Since June 1, Baylor has totaled 45 cases, but only eight in the …
The Baylor women's basketball team continues to attract talented backcourt players from both the high school ranks and other high-profile univ…
When the COVID-19 outbreak shut down college basketball in March, Jared Butler and his Baylor teammates saw their chance to win the national c…
I don't know about you, but I'm really tired about hearing about how much COVID-19 has messed up our world. It seems that everything we're doi…
During a dizzying five-minute stretch Thursday afternoon, we got an eye-opening preview of the chaos college football could see this fall.
The lack of a 2020 football season would impact athletic budgets, tax dollars for businesses in Norman and Stillwater and test the mental stre…
The Pac-12 set Sept. 26 as the start date Friday for its 10-game, conference-only football schedule, joining the Southeastern Conference in pu…
Baylor athletic director Mack Rhoades presented a list of options and guidelines for attending football games at McLane Stadium this fall to B…
Before the coronavirus shut down the NCAA basketball tournament in March, Baylor was geared for a run at its first Final Four since 1950.
Baylor's season opening football game against Ole Miss on Sept. 6 at NRG Stadium in Houston has been canceled after SEC presidents agreed Thur…
In a surprise move, Baylor head men's tennis coach Brian Boland announced his resignation on Wednesday evening. Baylor announced the move in a…
MaCio Teague believes he still has unfinished business left at Baylor as he announced Wednesday that he's returning for his senior year.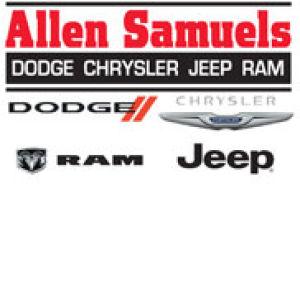 Allen Samuels Chrysler Dodge Jeep Ram l Waco TX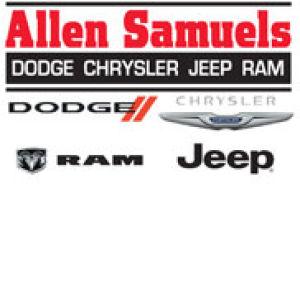 Allen Samuels Chrysler Dodge Jeep Ram l Waco TX
Baylor sophomore linebacker Dillon Doyle has received an NCAA waiver to play immediately this season following his transfer from Iowa.
Anyone who has attended a Zoom meeting for work over the past few months has probably halted their video feed or ducked out of the frame for a…
University of Texas at Austin officials are now considering kicking off the football season with a stadium filled to 25% capacity, interim Pre…
Rich Richardson has been part of the Central Texas sports scene long enough to be easily recognizable.
Those working to get college sports up and running have been hoping the return of professional sports would provide valuable information that …
Baylor athletics reported just one new positive COVID-19 case since last week.
Former Baylor All-American Lauren Cox, the 2019-20 Big 12 Women's Basketball Player of the Year, revealed on Monday on NBC's "Today" that she …