Duck hunting season has been over and done with for three months in Texas, but try telling that to the Baylor acrobatics and tumbling team.
It's been more than a decade since Lenka Broosova last suited up for Baylor as a player, but she's always been a Bear.
With Tuesday's doubleheader looming against No. 1 Oklahoma, the Baylor softball team knows how important it is to win this weekend's three-gam…
It could be viewed as an existential question, and when Baylor baseball coach Steve Rodriguez was hit with it he paused and patiently consider…
Taylor Ellis blasted a two-run homer as Baylor romped to an 8-0 run-rule win over Sam Houston State in five innings on Wednesday night at Gett…
Even if it had to bend over backwards, Baylor was going to do its part to make sure the National Collegiate Acrobatics and Tumbling Championsh…
The Baylor men's and women's teams will host the Big 12 Championships starting Thursday and concluding Monday at the Hurd Tennis Center.
Baylor volleyball's Yossiana Pressley again won AVCA first-team All-American honors on Wednesday, while her teammate Lauren Harrison was an ho…
Baylor's Aaliyah Miller claimed Big 12 Track Athlete of the Week honors after taking part in a historic running of the 800 meters last weekend…
When Kevin Curtis joined Baylor's coaching staff in February, it didn't take him long to realize that he was inheriting an experienced, high-p…
In recent years, the Baylor women's basketball team has made a killing with graduate transfer guards. Be it Chloe Jackson or Te'a Cooper or Di…
THE WOODLANDS — Both the Baylor women's golf team and star junior golfer Gurleen Kaur fell short in their quest for Big 12 titles Tuesday at t…
The Baylor softball team will try to break a seven-game losing streak when it hosts Sam Houston State at 6 p.m. Wednesday at Getterman Stadium
THE WOODLANDS — Oklahoma State continued its torrid play at the Big 12 women's golf championship by shooting 18-under-par in Monday's second r…
After declaring for the NBA Draft last week, junior forward Matthew Mayer said Monday that he will likely return to Baylor if he isn't project…
THE WOODLANDS, Texas — Oklahoma State shot out to the first-round lead at the Big 12 Women's Golf Championship, but Baylor lurks close behind.
FORT WORTH — The No. 2-ranked Baylor men's tennis team finished the regular season with a key conference win over No. 6 TCU, 5-2, on Sunday at…
LUBBOCK — The 10th-ranked Baylor women's tennis team finished the regular season with a 4-0 victory over No. 28 Texas Tech on Sunday.
LAWRENCE, Kan. — Looking for a clean sweep, the Baylor baseball team couldn't locate its dustpan to finish off the job.
OMAHA, Neb. — Even without their best player on the court, the Nebraska Huskers possessed too much power for Baylor.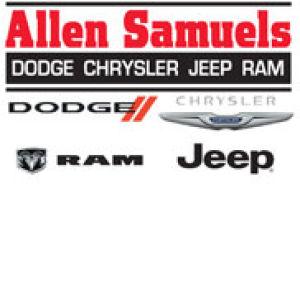 Allen Samuels Chrysler Dodge Jeep Ram l Waco TX
STILLWATER, Okla. — Chelsea Alexander's three-run homer highlighted No. 11 Oklahoma State's six-run second inning as the Cowgirls run-ruled Ba…
It's been suggested that the 800-meter run may be the hardest, most challenging event in track and field. It's essentially a two-lap sprint.
During his 2-7 debut season, Baylor coach Dave Aranda came nowhere close to experiencing the success he envisioned.
The task before the Baylor volleyball team stands as a mighty one.
STILLWATER, Okla. -- The Baylor softball team's losing streak reached six games as No. 11 Oklahoma State swept a doubleheader by 4-0 and 5-1 s…
World War II veteran Rufus Spain, of Waco, has compiled the letters he wrote and sent home while serving in the war into a book titled "Letters Home."
Anyone who thought Ackera Nugent jumped the gun misjudged her start. In truth, the Baylor freshman is right on time.