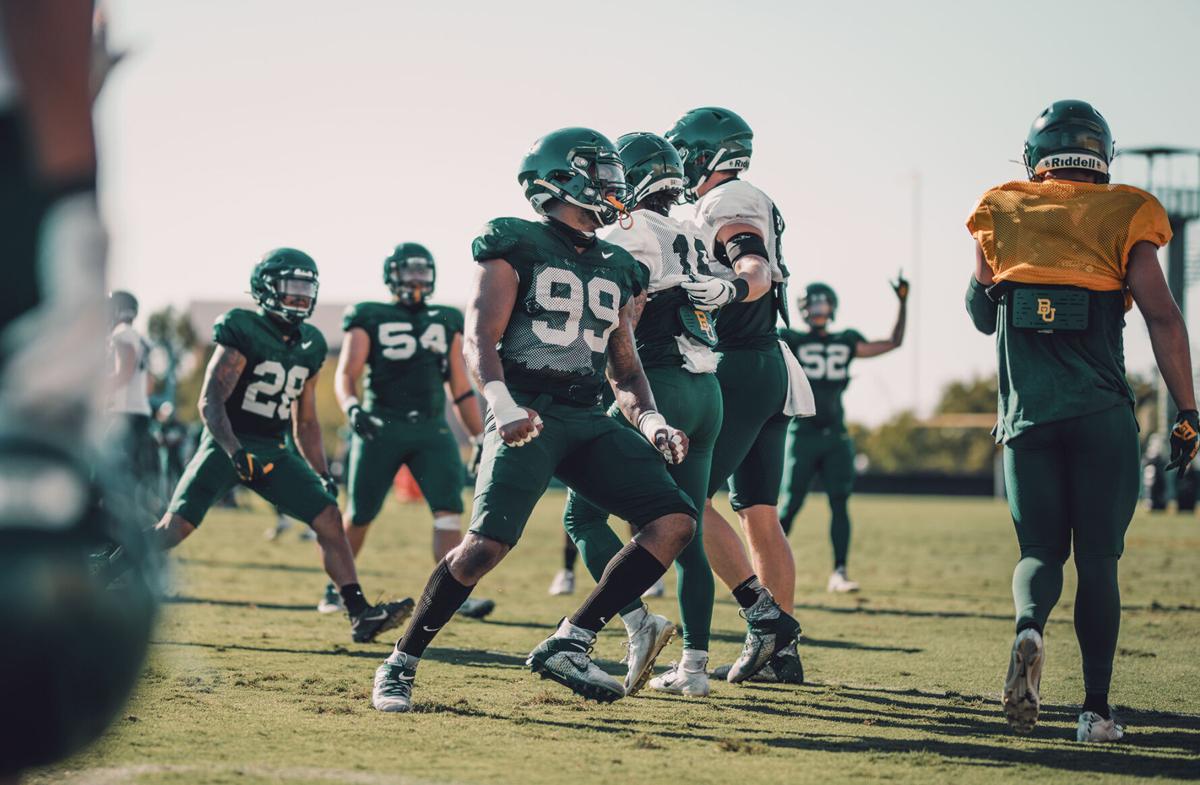 Due to COVID-19 issues, Baylor's season opener has been a revolving door that's still spinning.
The Bears original Sept. 6 opener against Ole Miss at NRG Stadium in Houston was canceled on July 30 after the SEC announced it was switching to a conference-only schedule.
Four days before the rescheduled Sept. 12 opener against Louisiana Tech at McLane Stadium, the Bulldogs were forced to cancel due to a COVID-19 outbreak.
Benton Smith joins the Trib sports guys to muse on whether Baylor-Kansas will happen, the Jayhawks laying an egg vs. Coastal Carolina, Les Miles, UT going to Lubbock and more.
Now the Bears will attempt to play Kansas, their fourth season-opening opponent, on Saturday at 6:30 p.m. at McLane Stadium in a Big 12 matchup.
Both Baylor coach Dave Aranda and Rhoades are optimistic the game will be played. But they will be holding their breath until upcoming COVID-19 test results from Wednesday and Friday are in.
"I feel confident about it," Aranda said. "But after you've been hit with one of these, you're very aware."
On Monday, Baylor athletics reported just three new positive COVID-19 cases during the past week across all sports. The athletic department has four active cases, including two symptomatic and two asymptomatic. Baylor is monitoring 18 cases, which includes primary contacts.
The Houston game was called off due to an unidentified position group on the Baylor squad that had a combination of too many positive COVID-19 cases and too many players who were undergoing contact tracing.
Under CDC and Big 12 guidelines, Rhoades said players who have had primary contact with a person testing positive must self-quarantine for 14 days even if they've tested negative.
"Right now, there is no mechanism to test out of it," Rhoades said. "That's a hard and fast rule. That's the conversation everyone is having quite frankly. That's the conversation the Big 12 is having and I'm sure the SEC is having. That's the conversation the ACC is having. We're all having that conversation about is there a way here in the future that you can test out of that."
According to Big 12 COVID-19 rules, teams must have a minimum of 53 players available for games, including at least seven offensive linemen, four interior defensive linemen and one quarterback.
Aranda is encouraged that the Bears will be able to play Kansas because five players are returning to the position group that led to the postponement of the Houston game.
"At the position that was affected, we're getting about five guys back throughout the week," Aranda said. "So we feel good about that. At other positions, this isn't just COVID-related, this is injury-related and recovering from concussion protocol and various other things, we're getting about six other guys back at various other positions. We're feeling pretty strong about our team being fortified and being strengthened."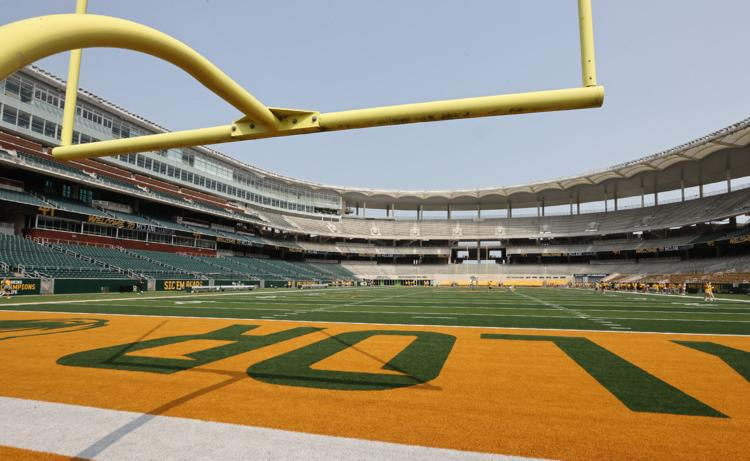 Of course, the Bears can't wait to step on the field for the first time. They were hugely disappointed when Aranda told them last Friday that they weren't playing the Cougars due to COVID-19 issues.
"It was a hard Friday," Aranda said. "Prior to really finalizing the decision that we can't play, I had an opportunity to talk to the team leaders and kind of gave them the situation and wanted to get their input on it. It was a lot of emotion in that call. It left me with a great appreciation of our guys and just the character that they show continually."
Aranda said the Bears returned Sunday with a spirited practice, and expects the next practice on Tuesday to be even better.
"We had a practice (Sunday), and there was great energy, the meetings were great," Aranda said. "I'm continually impressed with this team. I want to be with them on Saturday on the sidelines to see their resiliency. I go back to Friday night, texting back and forth, calling guys on the phone. There are guys lifting me up at times, and I'm calling to lift their spirits."
Aranda is looking forward to seeing Kansas coach Les Miles, who hired him as LSU's defensive coordinator before the 2016 season after a three-year stint at Wisconsin.
Four games into the 2016 season, LSU fired Miles. Returning as Kansas' coach last season, Miles finished 3-9 and opened this season with a 38-23 loss to Coastal Carolina on Sept. 12 in Lawrence.
"I think Les is one of my favorite all-time people," Aranda said. "The immediate takeaway from him is just how generous he is, how real he is, just an authentic person. What you see is what you get."
BEAR FACTS — Baylor's first road game of the season against West Virginia on Oct. 3 in Morgantown will have an 11 a.m. kickoff and will be televised on ABC.
---
Baylor's updated 2020 football schedule
Sept. 26 — Baylor 47, Kansas 14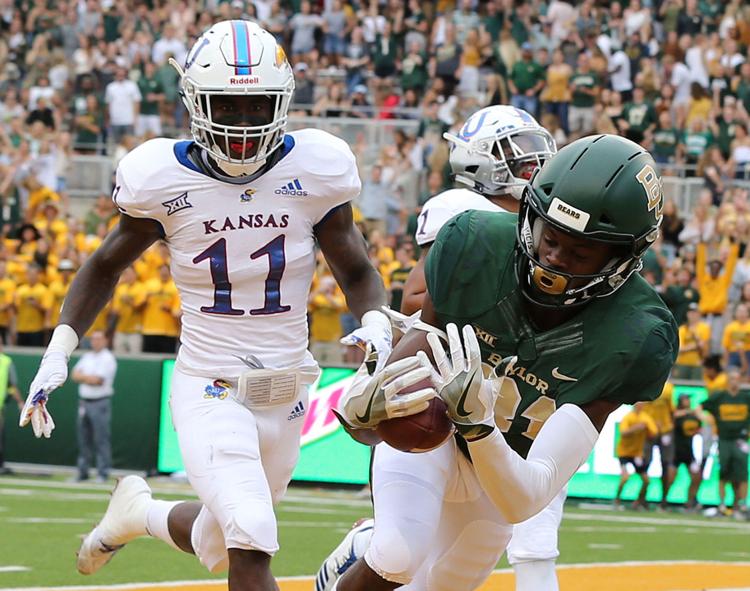 Oct. 3 — West Virginia 27, Baylor 21, 2OT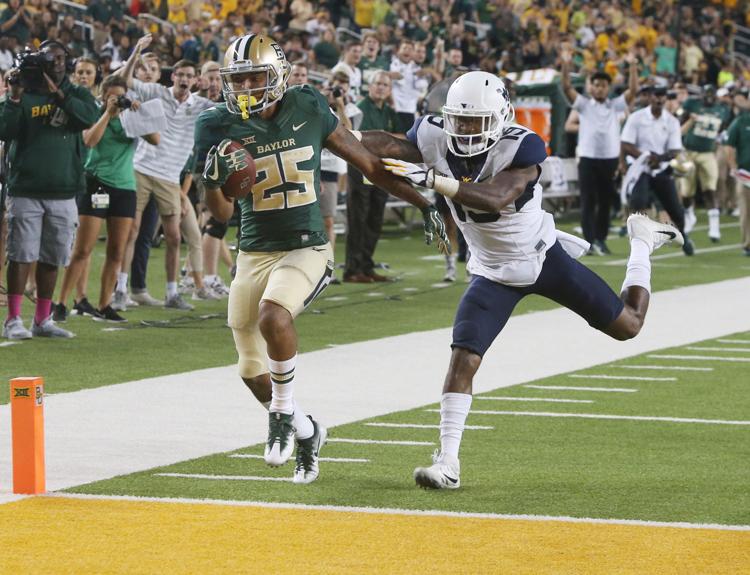 Oct. 24 — Texas 27, Baylor 16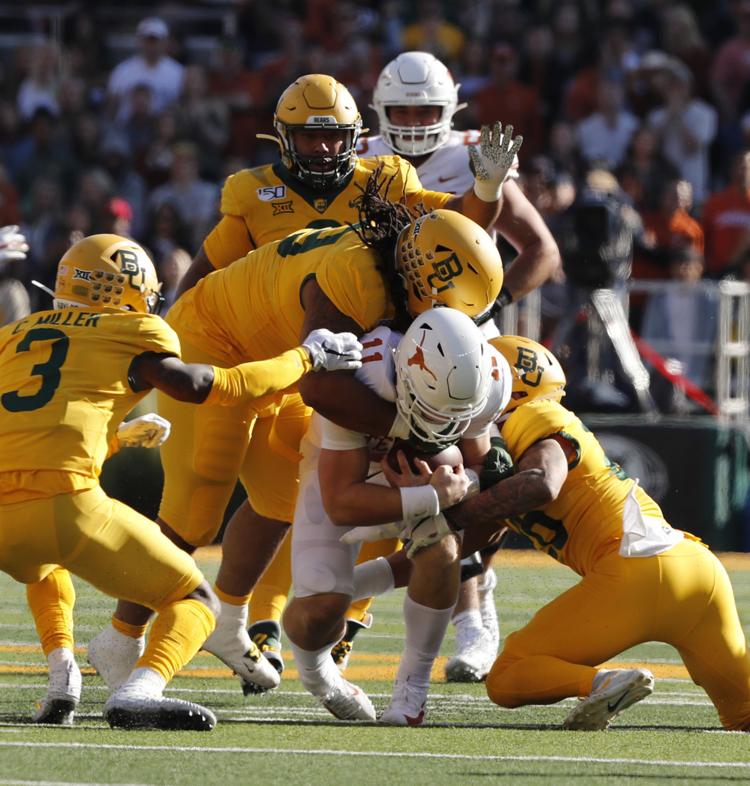 Oct. 31 — Baylor vs. TCU (2:30 p.m., ESPN2)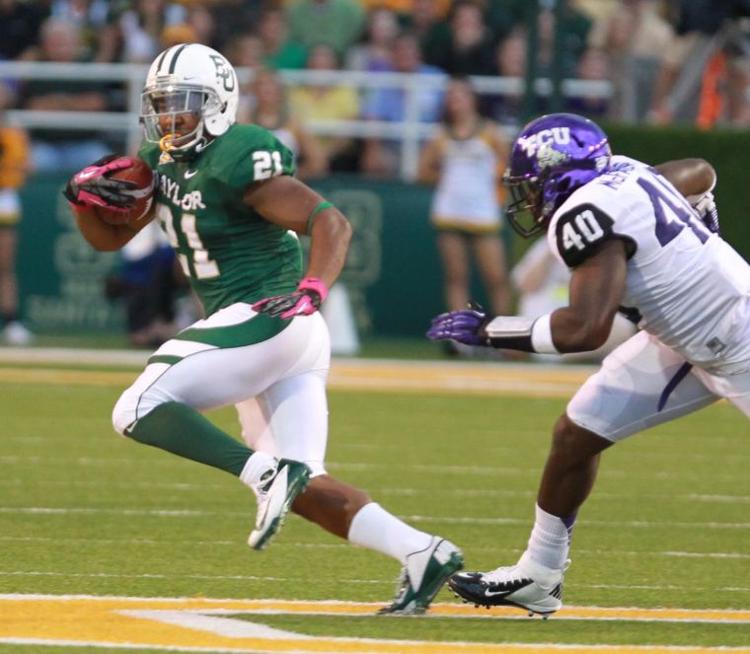 Nov. 7 — Baylor at Iowa State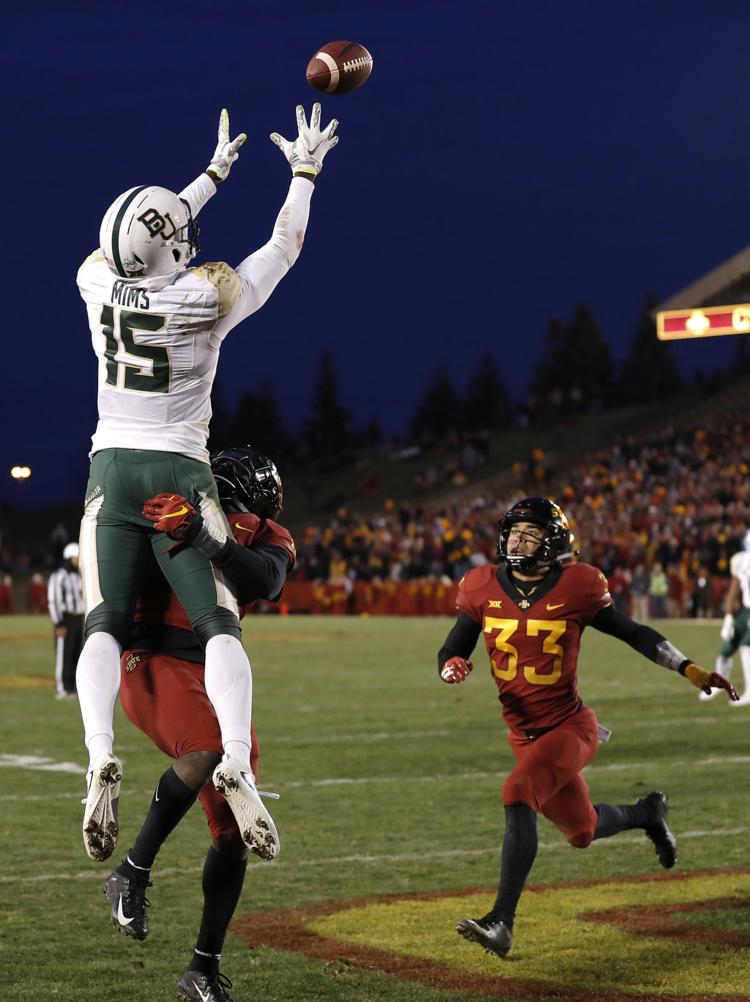 Nov. 14 — Baylor vs. Texas Tech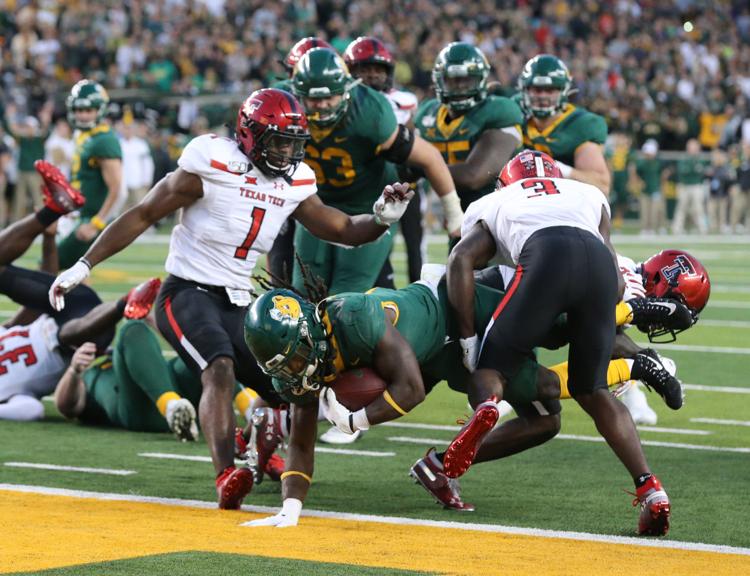 Nov. 28 — Baylor vs. Kansas State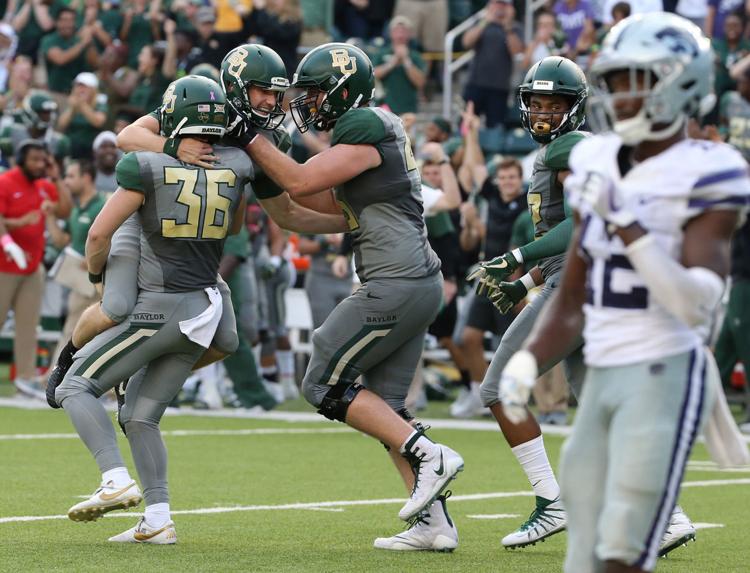 Dec. 5 — Baylor at Oklahoma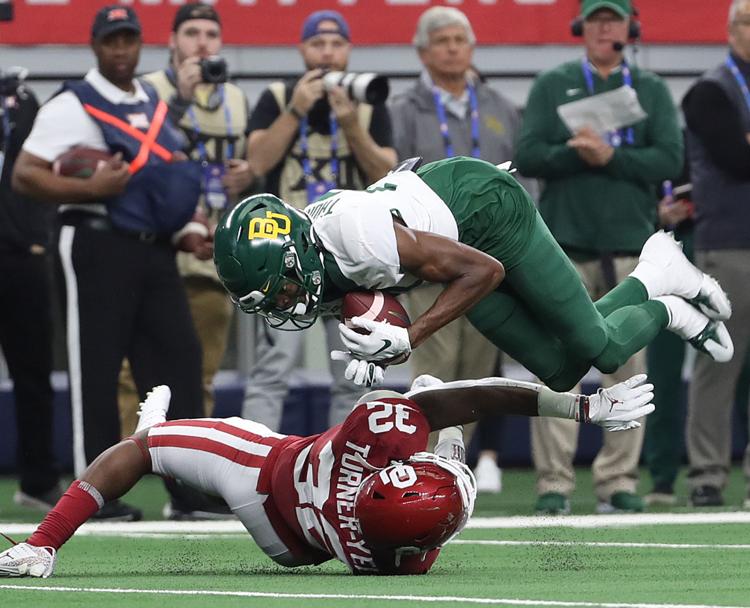 Dec. 12 — Baylor vs. Oklahoma State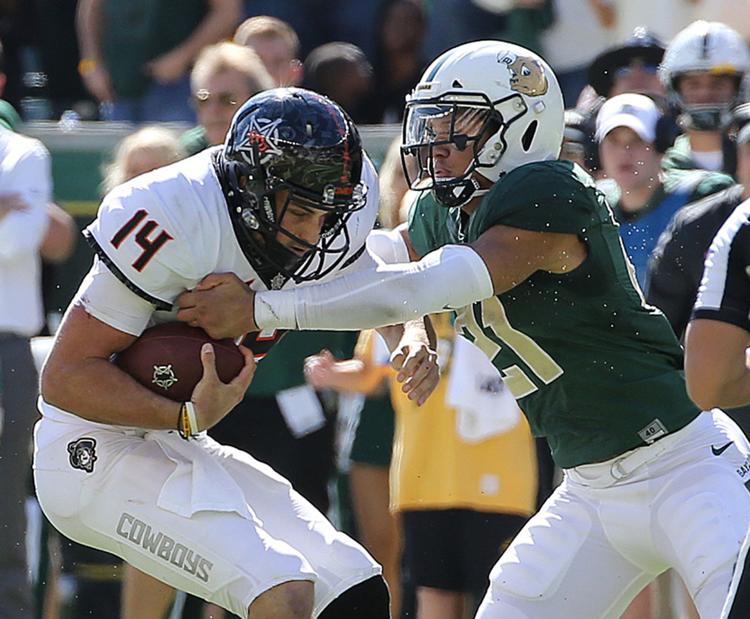 Ppd. — Baylor vs. Houston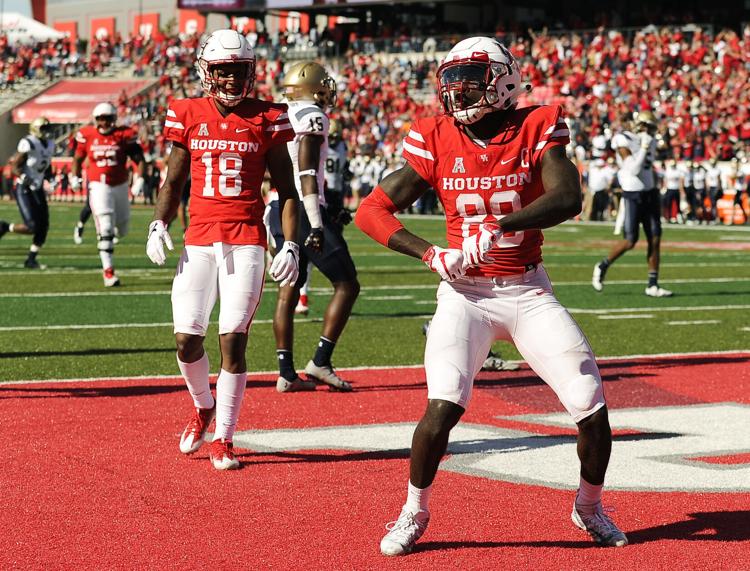 Ppd. — Baylor vs. Louisiana Tech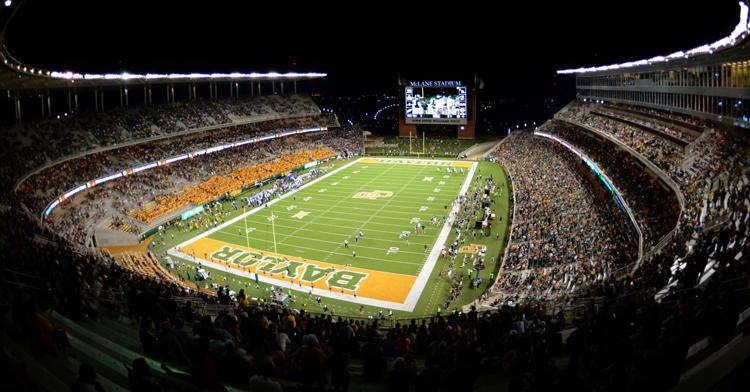 Ppd. — Baylor vs. Ole Miss, at NRG Stadium in Houston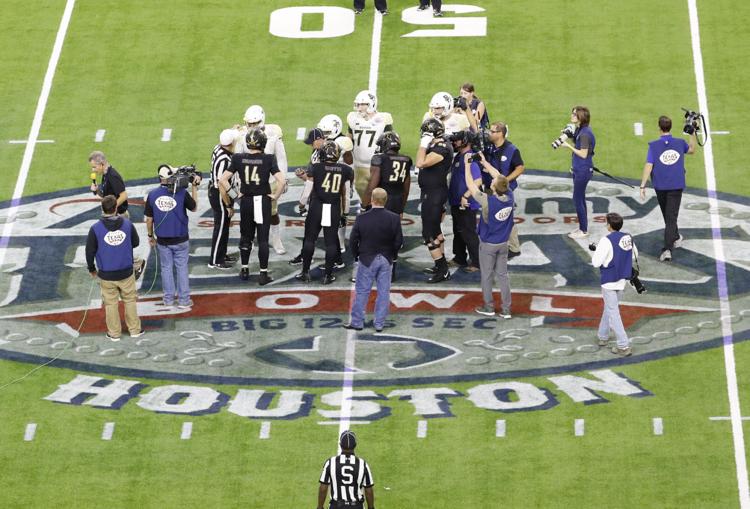 Be the first to know
Get local news delivered to your inbox!