MORGANTOWN, W.Va. – Throughout the last seven decades, scores of talented players have come through the Baylor basketball program: Vinnie Johnson, Terry Teagle, Micheal Williams, Ekpe Udoh, LaceDarius Dunn, and Pierre Jackson, to name a few.
But none of those players got the chance to experience what the Bears accomplished Tuesday night.
With Jared Butler erupting for 25 points and Davion Mitchell scoring 20, the No. 3 Bears outlasted No. 6 West Virginia, 94-89, in a fiercely-contested overtime win to capture their first Big 12 championship.
The Bears nailed down the program's first conference title since winning the Southwest Conference in 1950. Baylor coach Scott Drew couldn't have been more excited after winning his first title nearly 18 years after taking over a downtrodden, scandal-ridden program in 2003.
"You know our last title was 1950, so we've had a lot of great players who helped work toward this," Drew said. "We finished second several times, and everyone's contributed, the fans, the staff, the players to get to this point. I couldn't be more proud of our players really persevering down the stretch."
Making the feat even more challenging for the Bears (19-1, 11-1) was a three-week COVID-19 pause. Coming back for the first time since Feb. 2 with a 77-72 win over Iowa State on Feb. 23 followed by Saturday's 71-58 loss to Kansas, it was clear that Baylor's energy level wasn't the same.
But the Bears played with much more strength and efficiency to gut out the overtime win over the Mountaineers (17-7, 10-5) on one of the toughest home courts in the Big 12.
Like Drew, Butler was glad former players who helped build the Baylor basketball program could celebrate the title with the current Bears.
"It means a lot especially for Coach Drew and Coach (Jerome) Tang, all the guys who passed through Baylor, Tweety Carter, Rico Gathers, guys like that," Butler said. "It just means a lot to the program. It means a lot to me to do it with these guys, such great guys. It's probably the top No. 1 moment at Baylor."
After shooting just 34.8 percent and getting hammered on the boards against the Jayhawks, the Bears looked more like their old selves against the Mountaineers as they shot 51.4 percent overall while hitting 13 of 31 3-pointers.
"I didn't realize it until probably tonight, man, that pause really killed us," Butler said. "When everything broke out, I was just like we'll have some time off. We'll get back right. It just wasn't the case. You lose some in-game shape. You lose some feel for the game. Looking back on it, it did hurt us. At the time, I didn't think it would hurt us. We were playing our best basketball, and it was up to us to overcome it."
While Butler nailed five of 11 3-pointers and Mitchell four of seven, junior forward Matthew Mayer gave the Bears a huge lift off the bench with 18 points that included hitting three of five three-pointers.
The Bears clinched the Big 12 with two home games left in the regular season against No. 17 Oklahoma State on Thursday at 6 p.m. and No. 18 Texas Tech on Sunday at 3 p.m.
"For the rest of the season, we're going to play really good teams," Mayer said. "And it's good to see we've got that kind of fight in us. We haven't had a game quite like that. Iowa State was close. But this was an away game and hostile crowd. So I think we proved a lot to ourselves."
Butler sent the game into overtime when he drove into the lane and shot over West Virginia forward Derek Culver for an 81-81 tie with two seconds remaining.
Overtime went back and forth before Mitchell gave the Bears a 90-89 lead when he nailed a shot with 57 seconds remaining.
Mark Vital then knocked the ball away from West Virginia's Taz Sherman and Adam Flagler picked it up. Flagler was fouled by Miles McBride, and he hit both free throws to give the Bears a 92-89 lead with 34 seconds remaining.
McBride tried to drive for a basket, but Mitchell stepped in his way and took the charge with 27 seconds remaining. Mitchell sealed the win when he nailed a pair of free throws with 18 seconds remaining.
The Bears managed to win after Butler fouled out with 1:15 remaining in overtime. Sitting on the sidelines, the last minute was excruciating for Butler.
"It was extremely difficult," Butler said. "I just couldn't watch the game. It's so important to us. I was praying with Coach Charlie (Melton). Just praying if it's His will let it be. My teammates picked me up and handled their business. It was great."
When the final seconds ticked off, Butler ran from his seat on the bench in a near-sprint to join the celebration on the court with his teammates. Drew jumped on fifth-year senior Vital's back for an impromptu joy ride.
"Well, Mark's the only one that's been at Baylor longer than me," Drew joked. "So I know he's overcome with emotion and he's really excited, the heart and toughness that he plays with and competes with."
---
Photo gallery
PHOTOS — Baylor men win Big 12 title at West Virginia (March 2, 2021)
Baylor West Virginia Basketball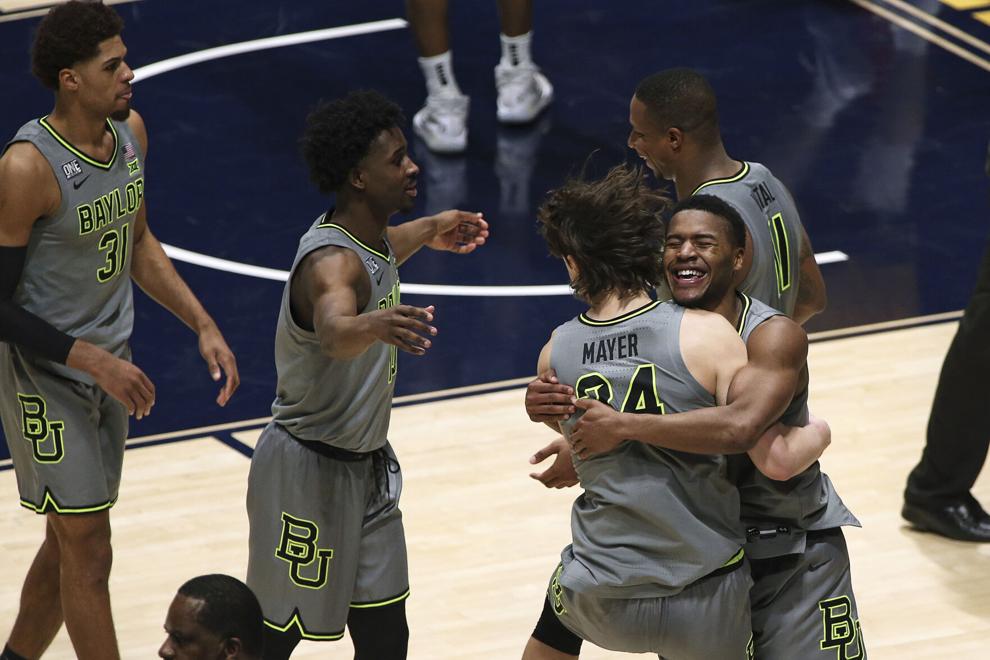 Baylor West Virginia Basketball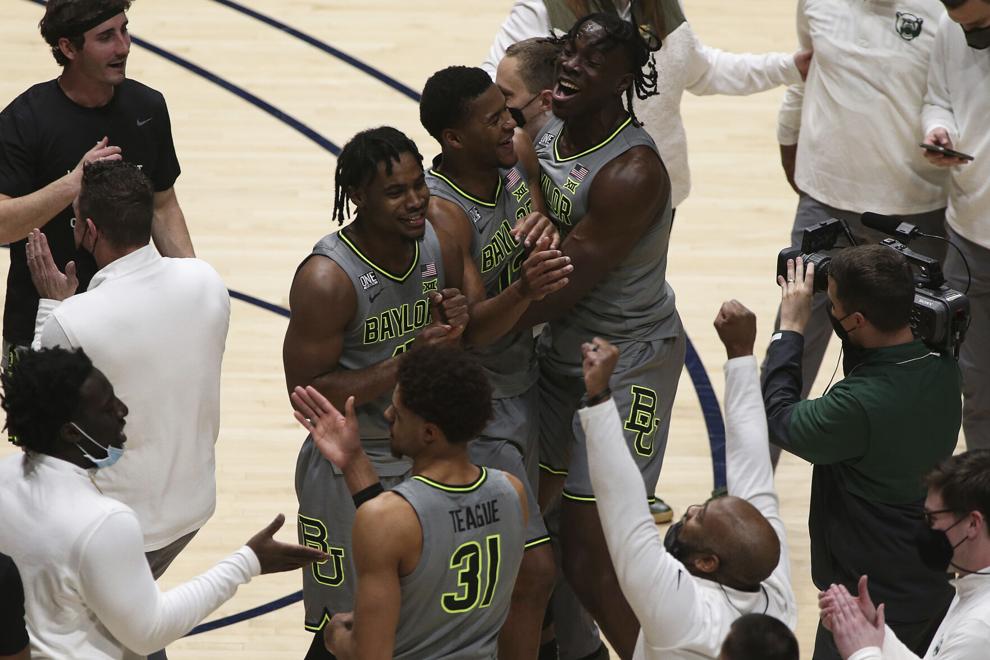 Baylor West Virginia Basketball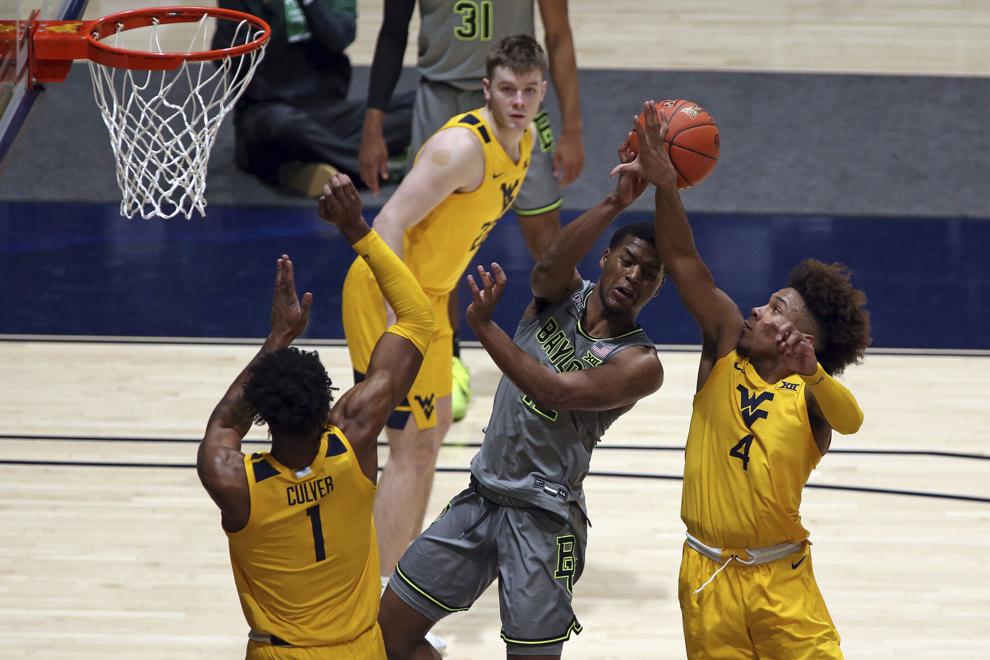 Baylor West Virginia Basketball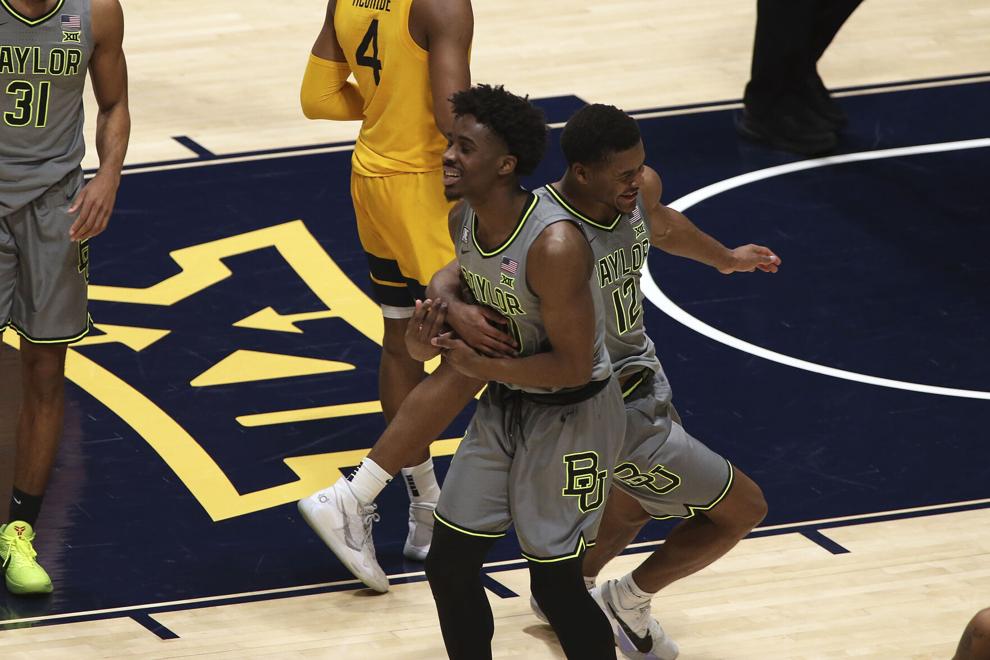 Baylor West Virginia Basketball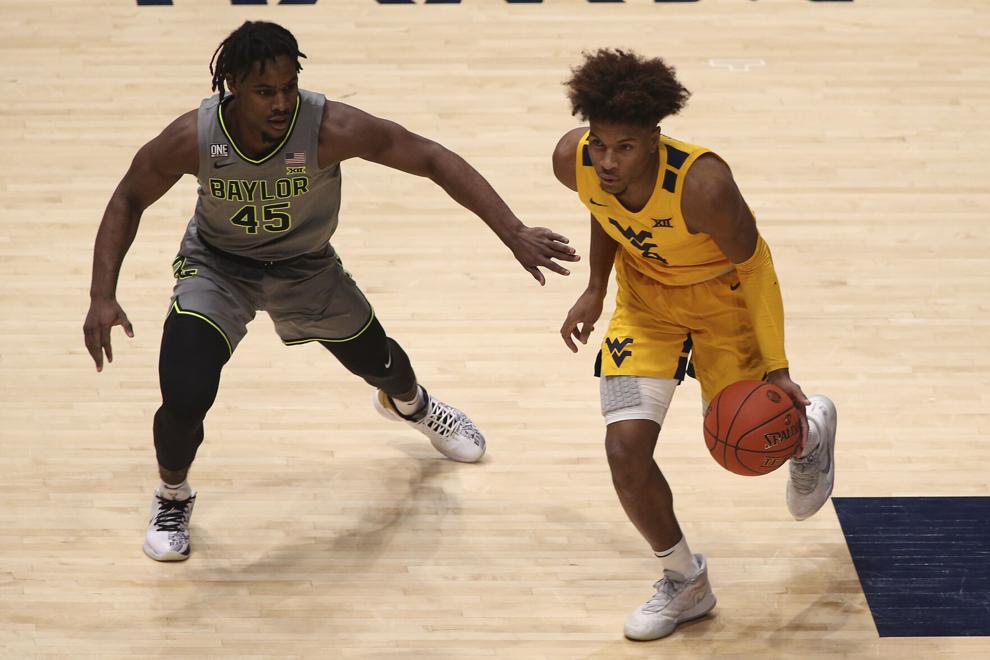 Baylor West Virginia Basketball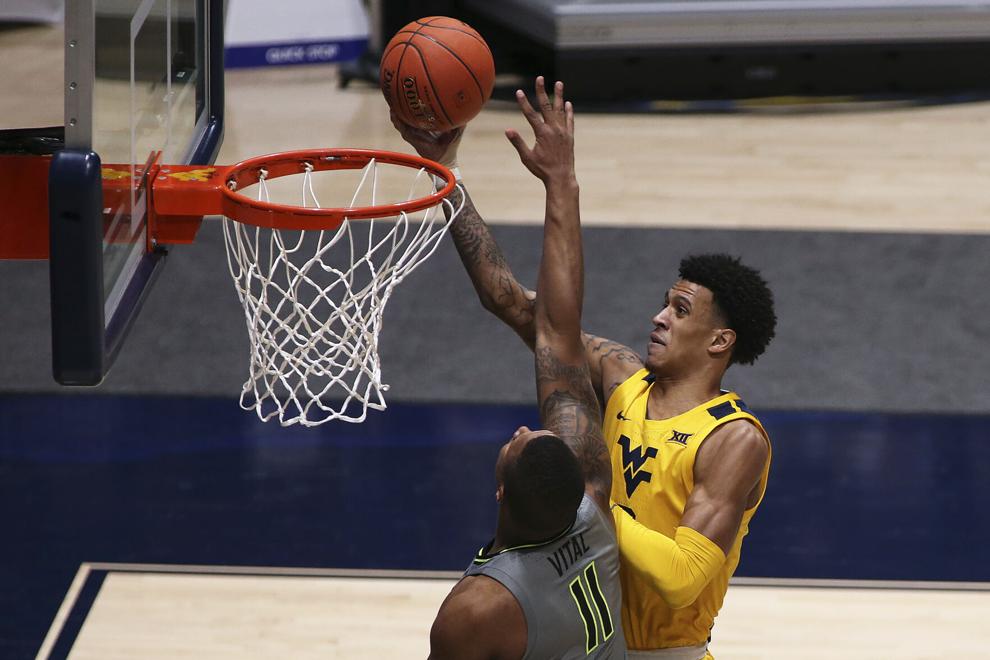 Baylor West Virginia Basketball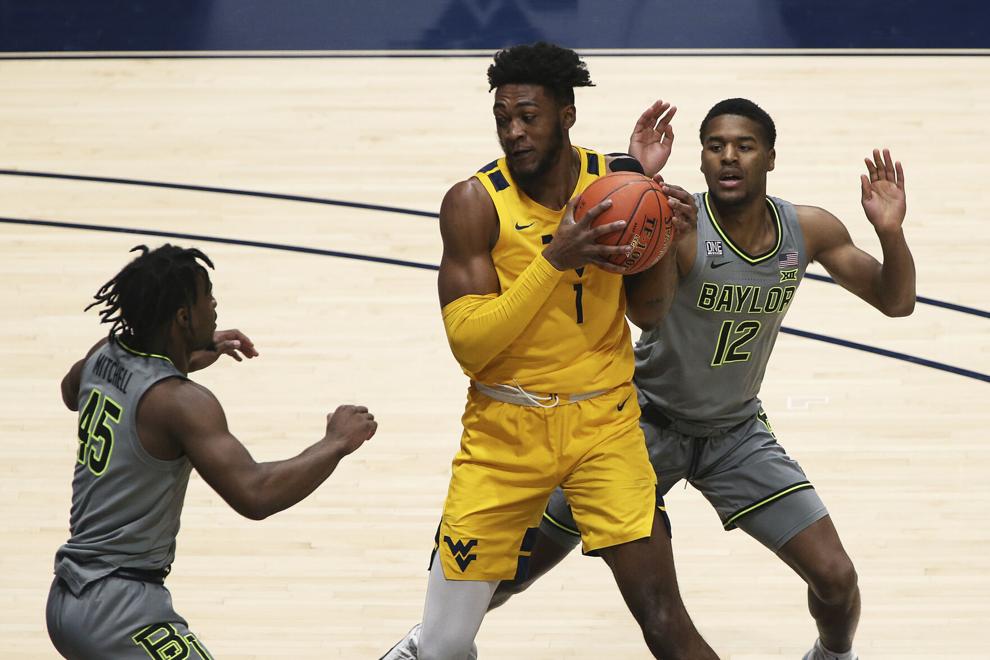 Baylor West Virginia Basketball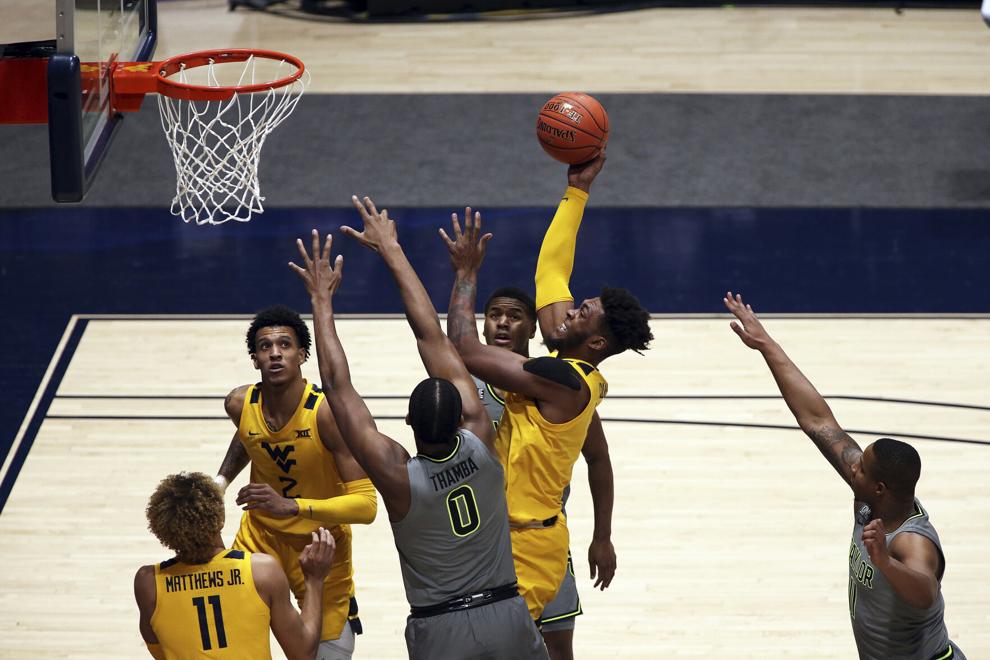 Baylor West Virginia Basketball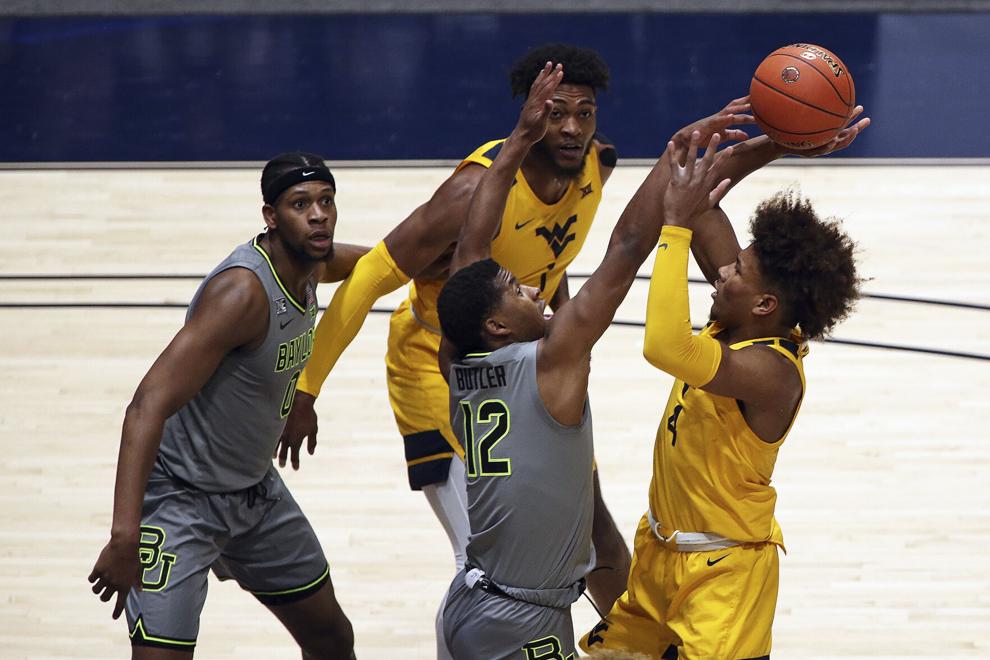 Baylor West Virginia Basketball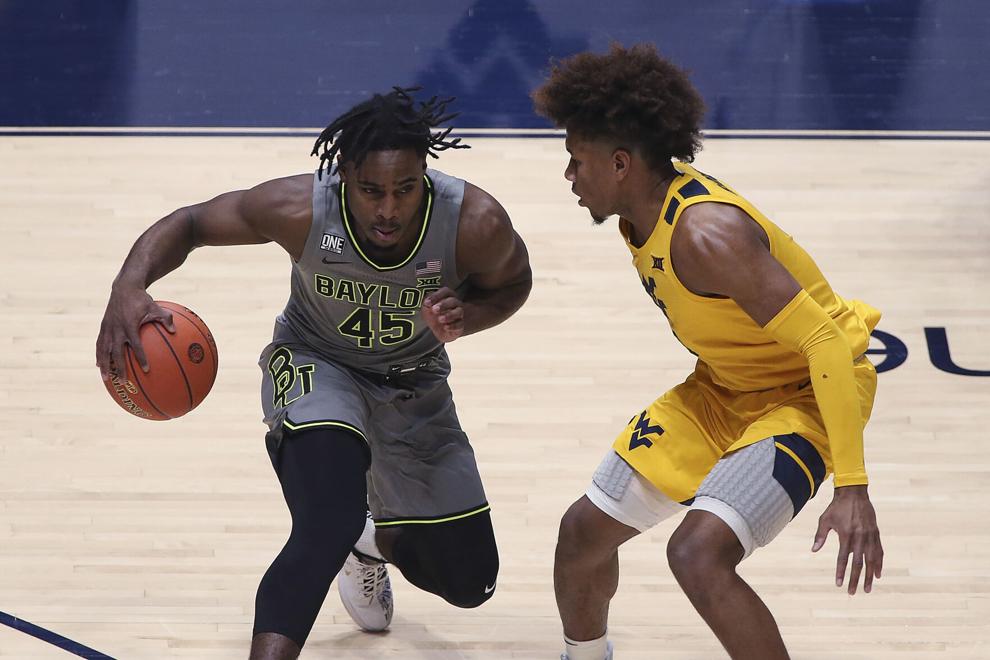 Baylor West Virginia Basketball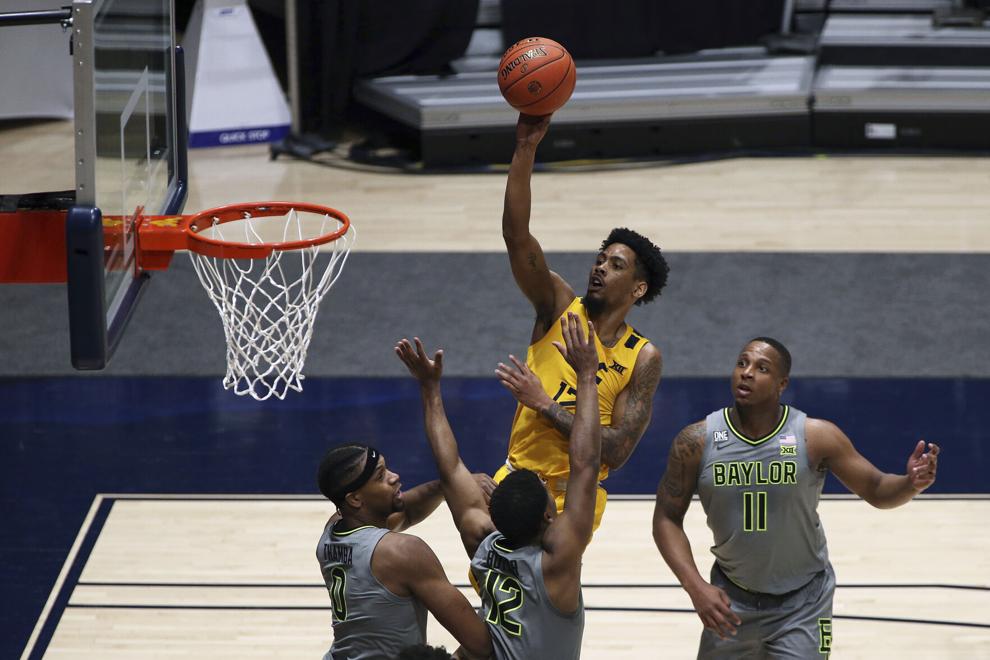 Baylor West Virginia Basketball
Baylor West Virginia Basketball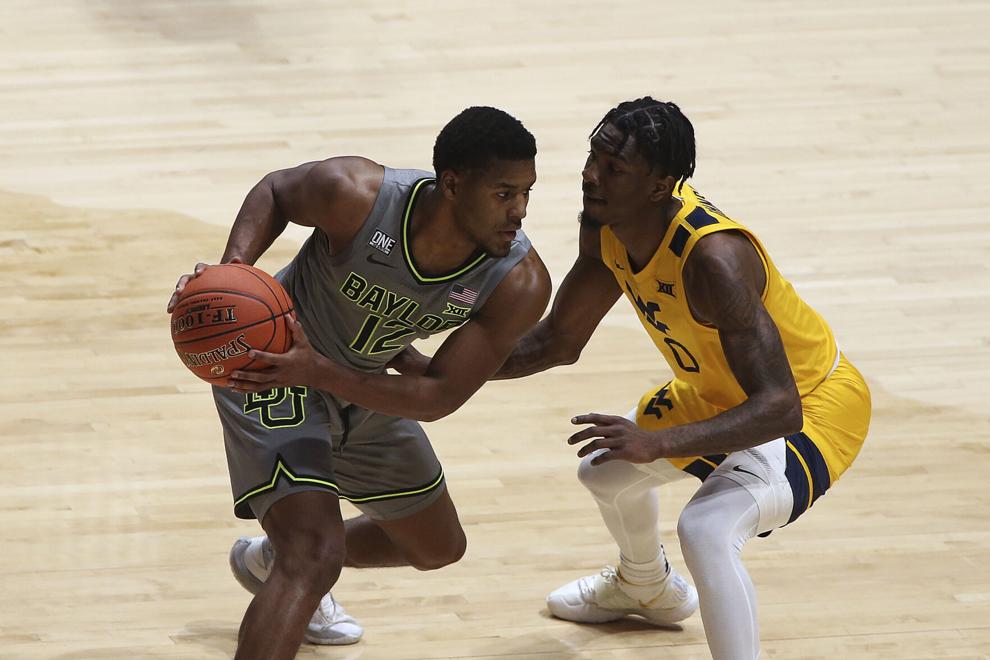 Baylor West Virginia Basketball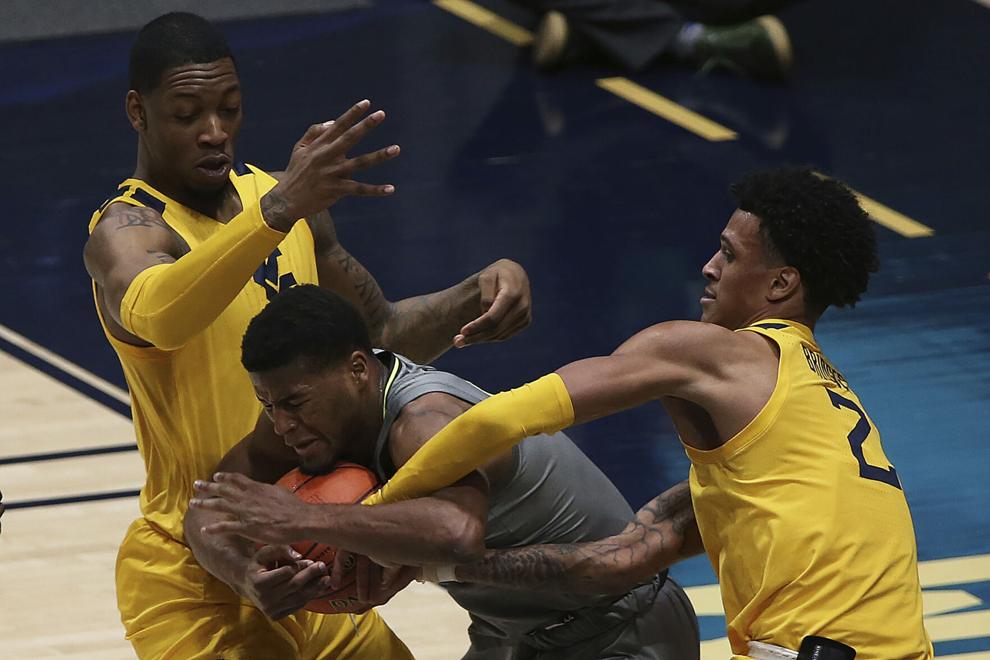 Baylor West Virginia Basketball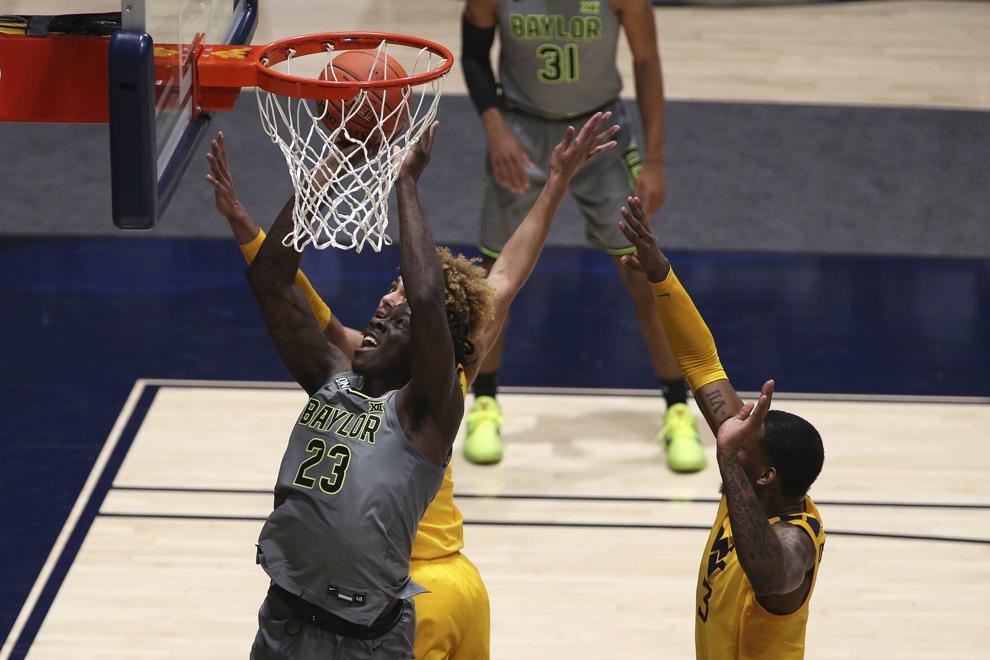 Baylor West Virginia Basketball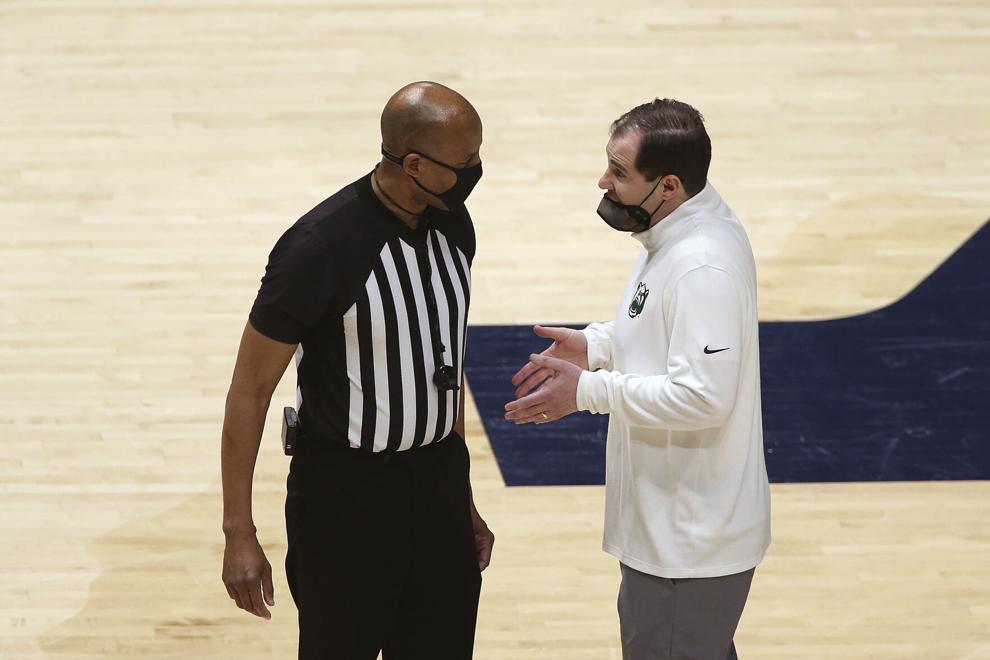 Baylor West Virginia Basketball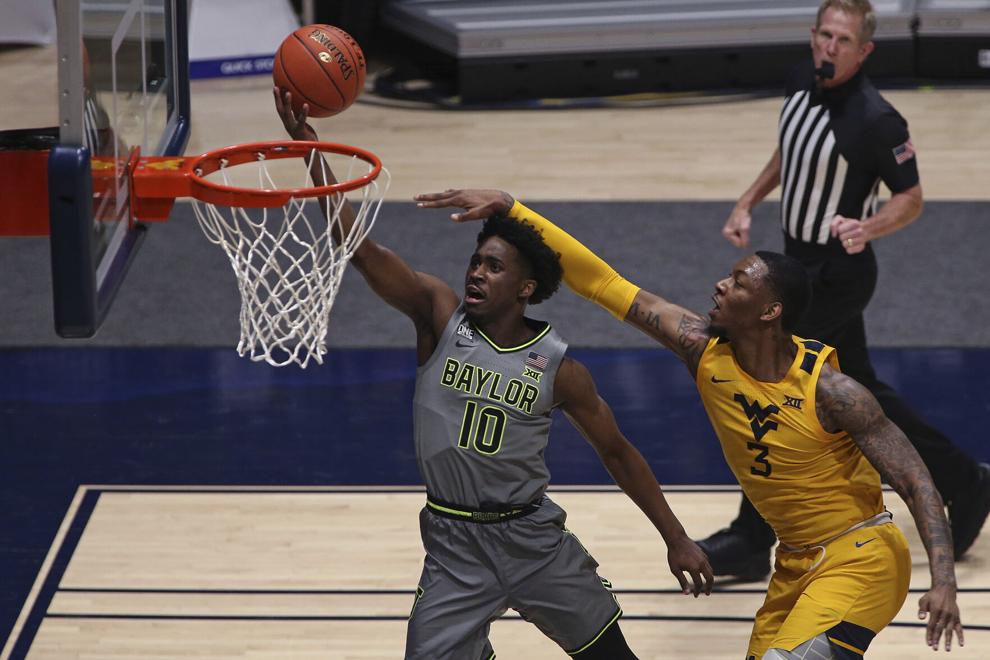 Baylor West Virginia Basketball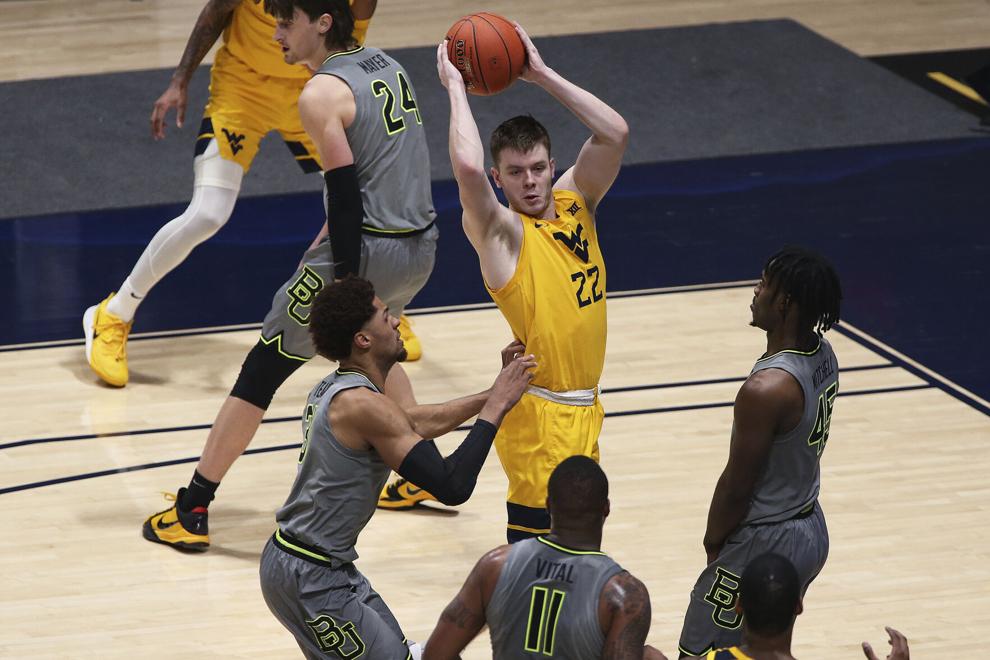 Baylor West Virginia Basketball
Baylor West Virginia Basketball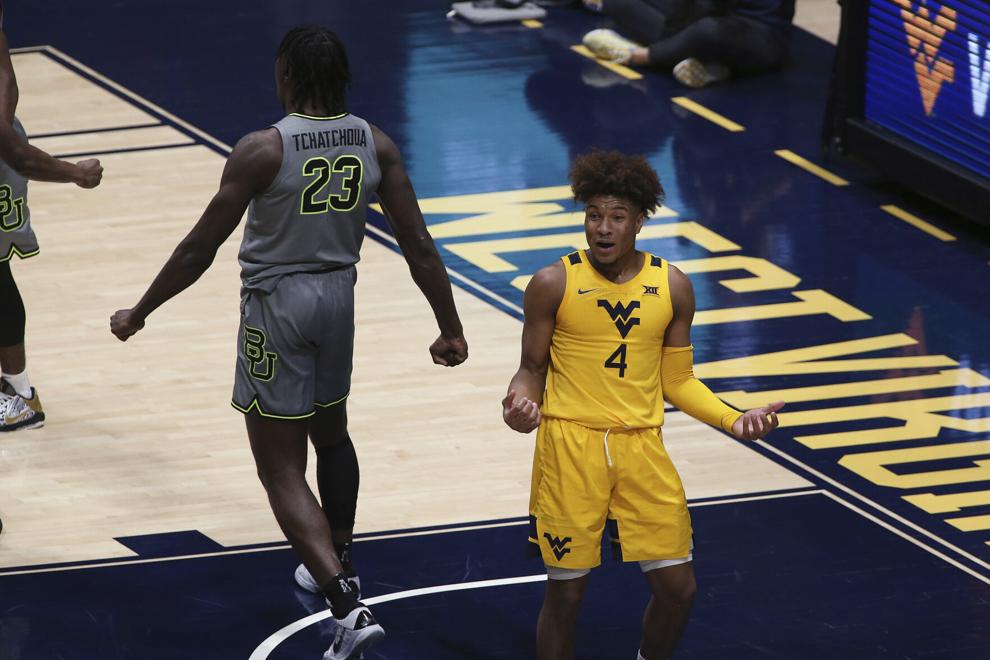 Baylor West Virginia Basketball