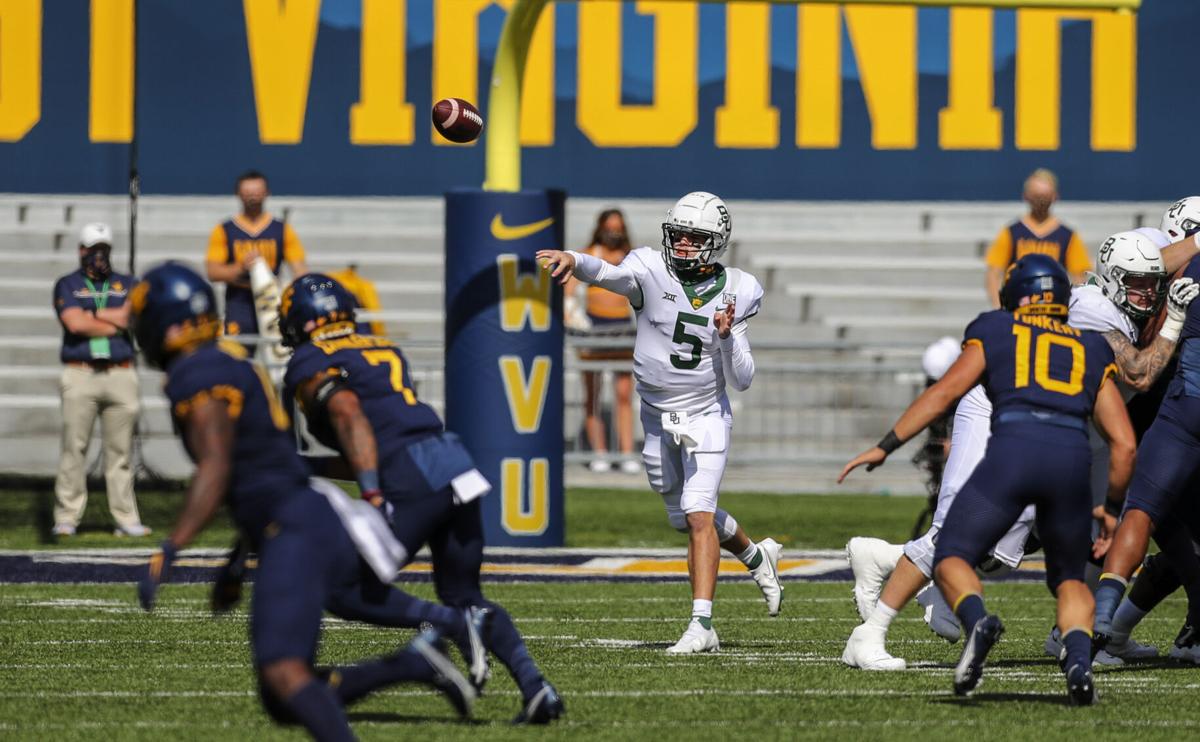 When games against Louisiana Tech and Houston were called off on successive weekends due to COVID-19, Baylor couldn't have been more eager to play for the first time against Kansas on Sept. 26.
The Bears' excitement and potential showed in their 47-14 demolishing of the Jayhawks.
Following Saturday's 27-21 double-overtime loss to West Virginia, the Bears will be off another weekend. But the Oct. 10 bye date could benefit them because they need to strengthen some areas and get healthier before playing Big 12-leading Oklahoma State on Oct. 17 at McLane Stadium.
With a 3-0 record, the No. 10 Cowboys are the Big 12's only remaining unbeaten team following Saturday's 47-7 mauling of the Jayhawks.
While Baylor shined in all three phases of the game against Kansas, only the defense delivered a strong performance against the Mountaineers in Morgantown.
Baylor's offense struggled all afternoon as it gained just 256 yards. Special teams were also below par as John Mayers missed 46 and 48-yard field goals and Noah Rauschenberg's 51-yard field goal attempt was blocked at the end of the first half.
Trestan Ebner couldn't shake loose on kick or punt returns after earning Big 12 special teams player of the week following kickoff returns of 100 and 83 yards for touchdowns against Kansas.
"There are a lot of lessons to be learned," said Baylor coach Dave Aranda. "We talked in the locker room about the opportunity to learn and grow. There were a few things we were fighting in the first game that we took with us and continued to fight those things in this game, and to deal with a Big 12 opponent at the same time."
The Bears have a chance to get healthy for the Cowboys after five defensive players were unavailable for West Virginia. Among them were three starters, including defensive end TJ Franklin, cornerback Kalon Barnes and jack position player Ashton Logan. Defensive linemen Chidi Ogbonnaya and Gabe Hall were also out.
The Trib sports guys pick apart the 1-1 Bears, the Big 12 and Gary Patterson as Baylor takes a breather this week.
Despite their absences, Baylor's defense was superb as linebacker Terrel Bernard and safety JT Woods intercepted passes and defensive end-linebacker William Bradley-King stripped the ball from West Virginia quarterback Jarret Doege and recovered the fumble.
Will Williams also recovered a fumble on a West Virginia punt return as the Bears forced four turnovers.
"There was great energy on the sidelines, and I thought the guys were pushing each other and were challenging each other to make that next play," Aranda said. "You just look at the character of that (defensive) group. Jalen Pitre lifting guys up, and Terrel Bernard over there. You don't want to let them down. There's a lot of that."
Since Baylor found out Friday about the missing defensive players, some late adjustments had to be made. Baylor's starting defensive line of Cole Maxwell, Josh Landry and Victor Obi held its own, and Mark Milton did a solid job at cornerback in place of Barnes.
Leading the defense was Bernard with 13 tackles while Pitre collected 11 tackles with two for loss while forcing a fumble. Linebacker Dillon Doyle and Woods finished with nine tackles apiece.
"Credit to the guys that stepped up and then credit to our coaches on that front and the defensive side of the ball," Aranda said. "Because in terms of the team that we were practicing throughout the week, that was not the team that was running out there on the field. The team that was playing on Tuesday and Wednesday had certain strengths and weaknesses. The team that played (Saturday) had certain strengths and weaknesses. You have to identify that and play to that and minimize those weaknesses, and I thought we were able to do that to a pretty high level."
Baylor's offensive performance was a much different story. Even with starting center Xavier Newman-Johnson, guard Jake Burton and tackle Blake Bedier back after missing the Kansas game, the offensive line struggled as quarterback Charlie Brewer was sacked six times.
Penalties were also a problem for the Bears as they were flagged 12 times for 86 yards. With West Virginia penalized 12 times for 102 yards, it was an ugly game with little offensive flow.
"There were definitely some tough times in there," Aranda said. "We are aiming to get more cohesion with that (offensive line) group. We want those five working together to see things and communicate things, and that was not always there today."
Not only was Brewer running for his life much of the day, Baylor running backs had difficulty getting untracked as John Lovett and Ebner combined for 20 rushes for 32 yards.
With the Bears attempting to score the game-tying touchdown, the officials ruled that Lovett was stopped short on fourth-and-goal at the 1, and a review of the play confirmed it with 4:06 remaining in regulation.
Watching from the sidelines, Aranda thought Lovett lunged across the goal, and the Baylor assistant coaches working upstairs in the coaching booth also thought he scored. But the Bears' offensive line simply didn't provide enough push up front to erase any doubt.
"From where I was, it looked like a score," Aranda said. "But from the view that we had off the big screen, it wasn't as clear. So I anticipated just because of the ruling already and because of the view not being very clear, that it was going to be what it was."
Though a lot went wrong for Baylor's offense, Brewer showed his usual competitiveness by rallying the Bears with his game-tying 34-yard touchdown pass to Josh Fleeks with 1:19 remaining in regulation. He followed with a 25-yard scoring pass to wide open tight end Ben Sims in the first overtime.
But Brewer also threw two interceptions, including a pick at the back of the end zone by West Virginia's Tykee Smith to start the second overtime. With protection faltering, Brewer was banged up throughout the game but kept coming back.
"I think with his ability to lead our group and the way he sees things, I look at that last touchdown drive that tied it up at the end (of regulation), that's Charlie Brewer right there," Aranda said. "I had seen it on tape and I had heard about it. But to go through it where a guy is just making plays, a lot out of will power, is pretty cool to be around."
Baylor West Virginia Football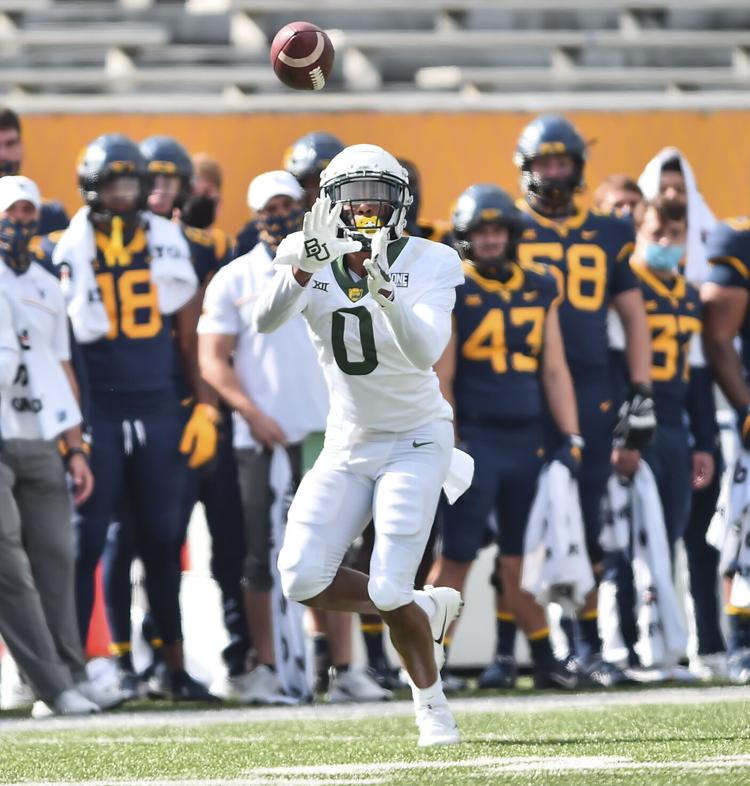 Baylor West Virginia Football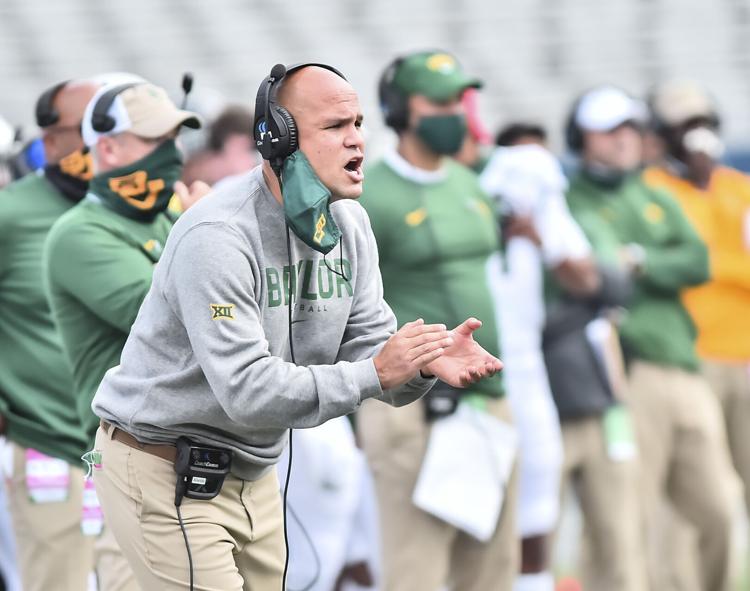 Baylor West Virginia Football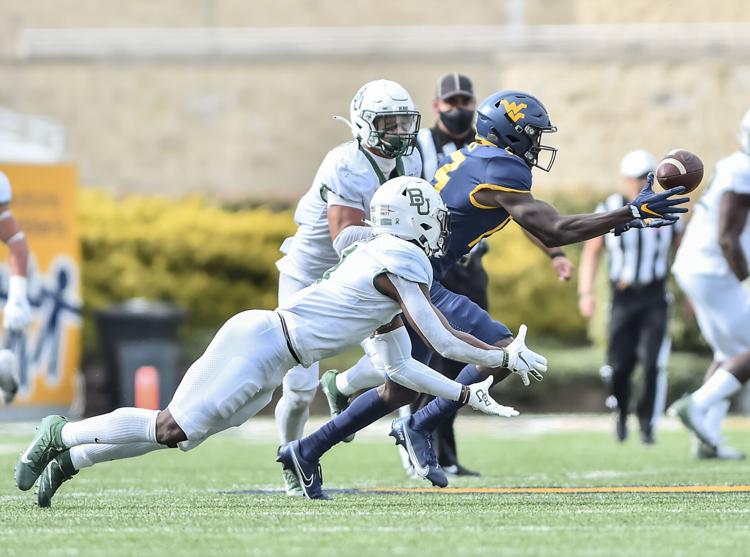 Baylor West Virginia Football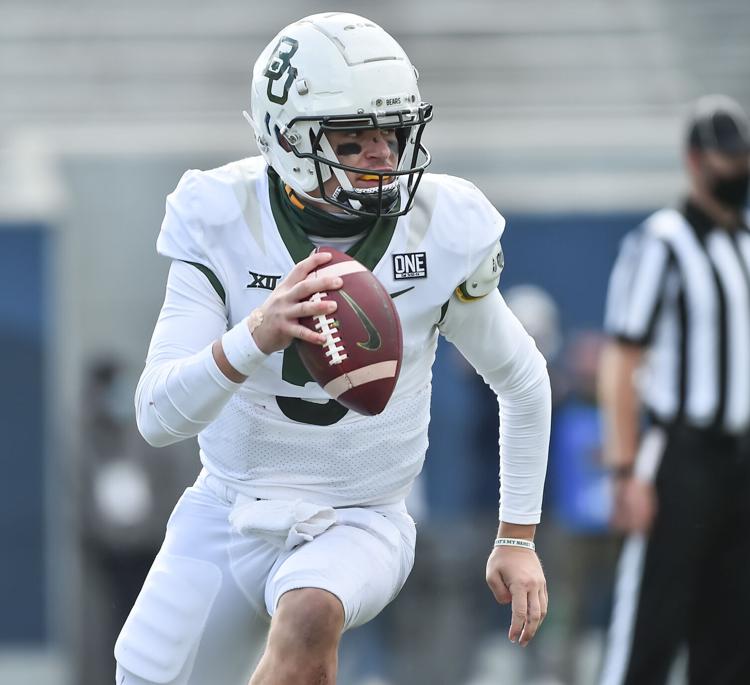 Baylor West Virginia Football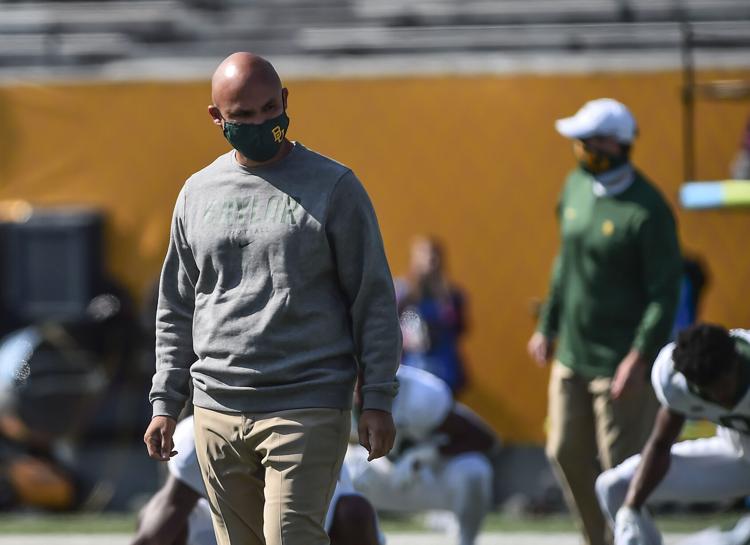 Baylor West Virginia Football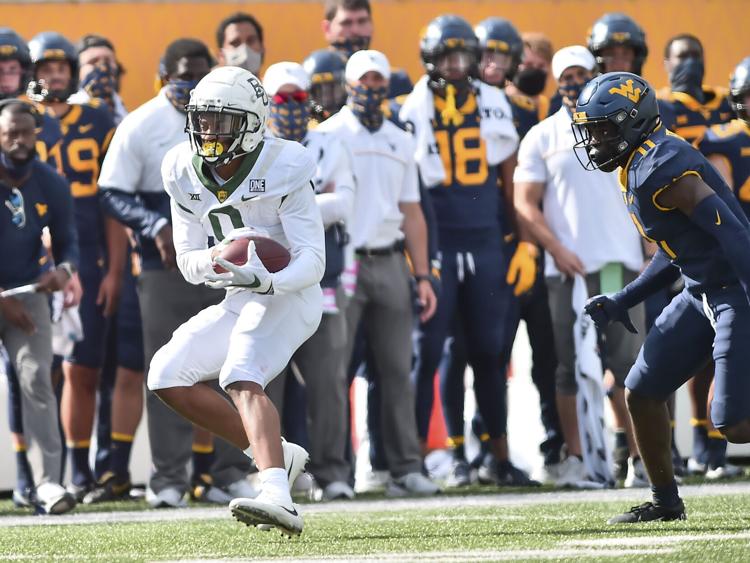 Baylor West Virginia Football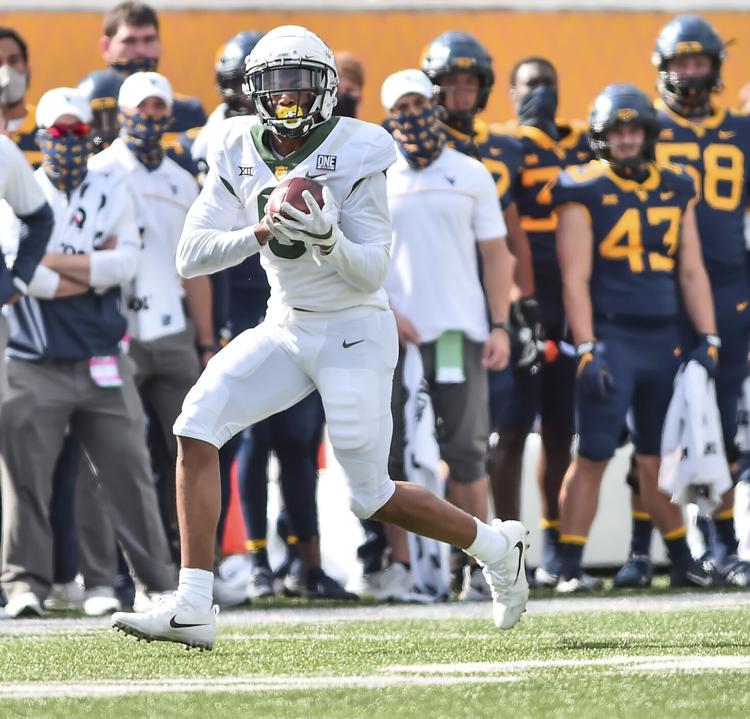 Baylor West Virginia Football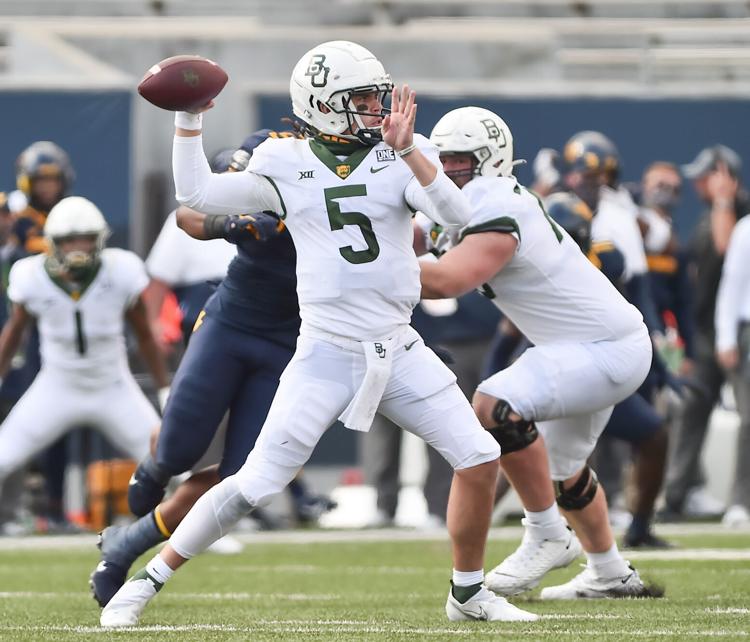 Baylor West Virginia Football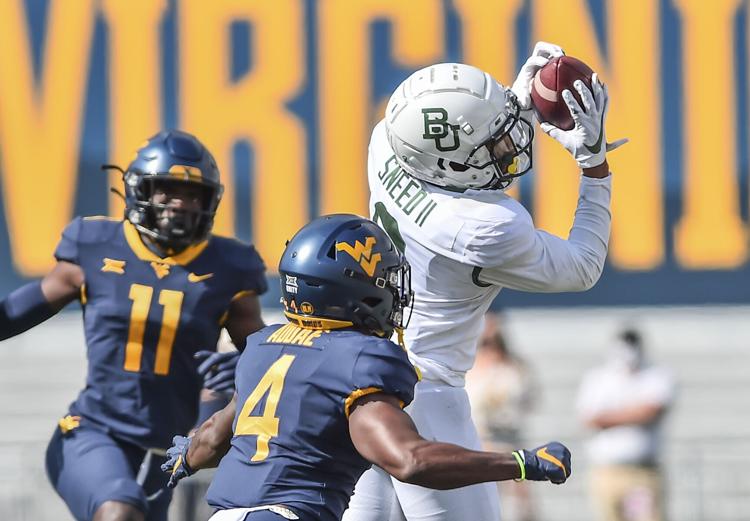 Baylor West Virginia Football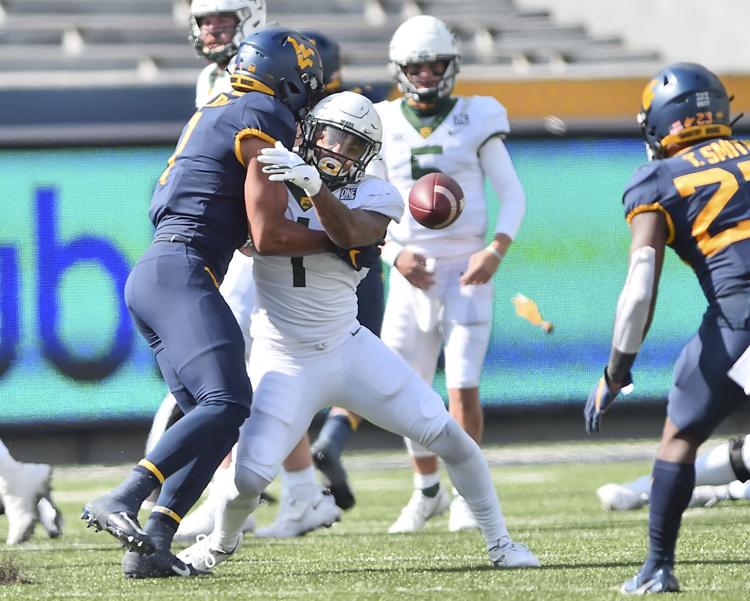 Baylor West Virginia Football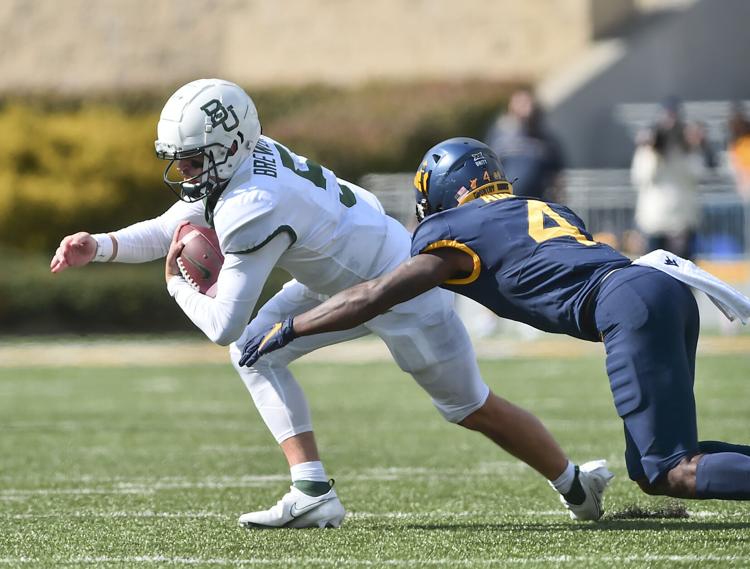 Baylor West Virginia Football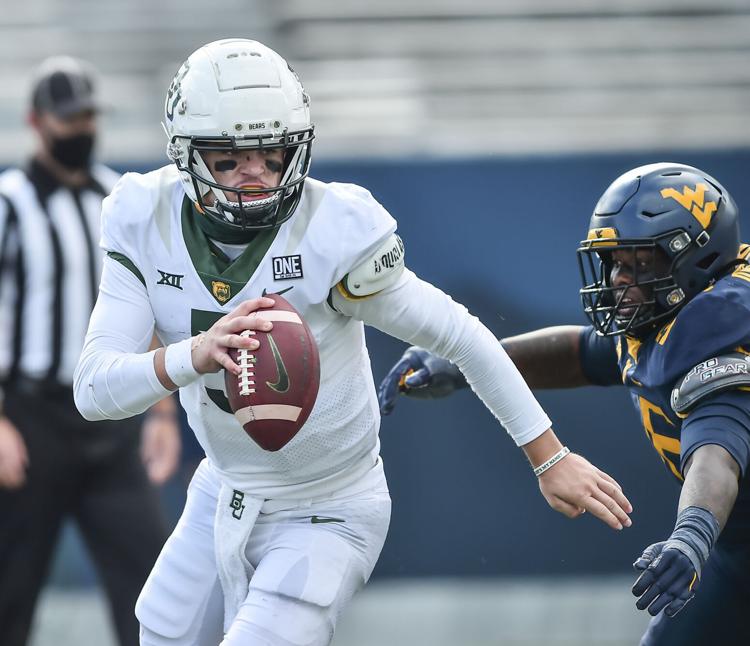 Baylor West Virginia Football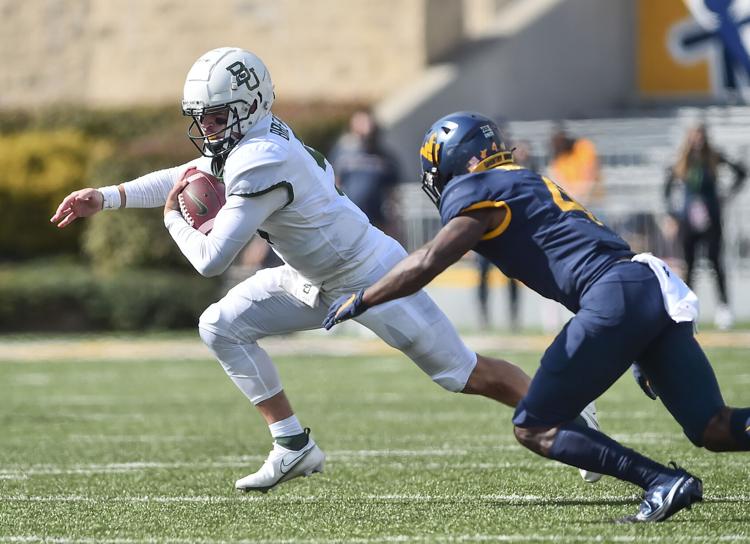 Baylor West Virginia Football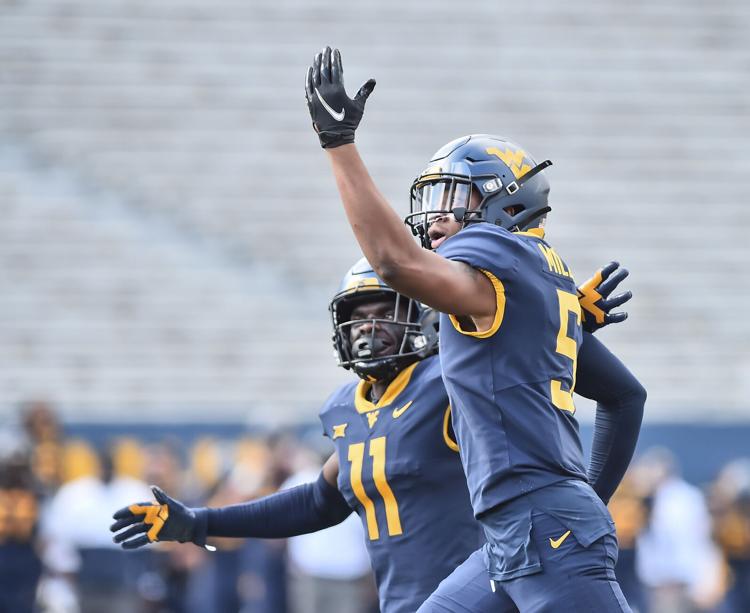 Baylor West Virginia Football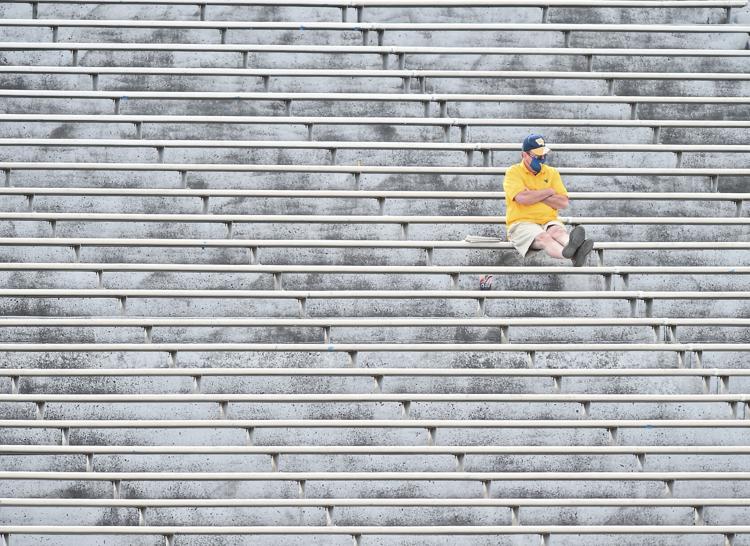 -- HIDE VERTICAL GALLERY ASSET TITLES (copy) -- (copy)
Be the first to know
Get local news delivered to your inbox!