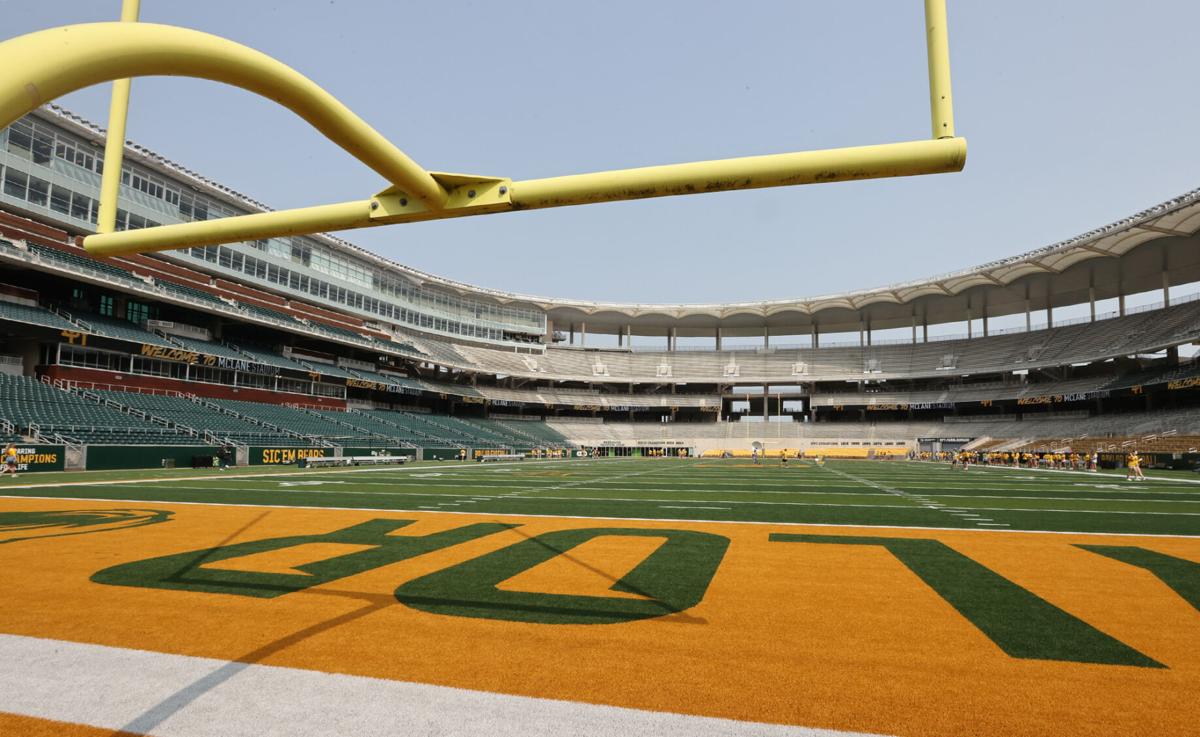 Baylor athletics announced that it has suspended all football-related activities temporarily for precautionary measures due to COVID-19 issues.
Baylor made the decision Thursday to allow for further evaluation of recent positive tests and the completion of close contact tracing.
The Bears have a bye this weekend before facing No. 10 Oklahoma State at 6:30 p.m. Oct. 17 at McLane Stadium. Baylor athletic director Mack Rhoades said he is hopeful the game can be played as scheduled.
"At this time and in the interest of our student-athletes, coaches, and staff, we have temporarily suspended all football-related activities," Rhoades said. "Their health and wellness will always be our top priority. We are taking all possible precautions and our focus remains playing the scheduled game with Oklahoma State at McLane Stadium on October 17."
Big 12 teams routinely test players for COVID-19 three times a week on Sunday, Wednesday and Friday.
In Monday's weekly update, Baylor reported 10 new positive cases across the athletic department, including six symptomatic and four asymptomatic. Baylor announced it was monitoring 18 athletes, which includes primary contacts.
Rhoades said there was an uptick in positive cases on the football team following Wednesday's COVID-19 tests, and Baylor's medical team is trying to find the source of it.
"It was a bit of a surprise,  but it's the world we're living in right now," Rhoades said. "We have to work on the problem and determine the source. I'm hoping by tomorrow or the weekend we'll have a better idea."
Rhoades said Baylor's medical team took extra precautions when the Bears played their first road game at West Virginia last Saturday in Morgantown.
"The student-athletes wore N95 masks and goggles on the plane, and they did a great job keeping the masks on the whole time," Rhoades said. "They ate before they got on the plane and after they got off, and they did a really good job of keeping the masks on at the hotel.
"We'll look at rooming lists and seating charts on the plane and team meeting spaces. We'll begin to retrace our steps over the last four or five days back to Friday when everybody tested negative when they got on the plane. I certainly feel we took extra precautions the way we traveled, so I was perplexed when we learned this."
Rhoades hopes to resume football operations on Sunday after more COVID-19 tests are taken Friday. Despite the positive cases, Rhoades said the Bears would have met the minimum players required by the Big 12 in specific position groups to have played a game this weekend.
The Trib sports guys pick apart the 1-1 Bears, the Big 12 and Gary Patterson as Baylor takes a breather this week.
Monday's COVID-19 update was a major jump from the Sept. 28 release when Baylor athletics reported one new positive COVID-19 case during the previous week. Baylor athletics had two active COVID-19 cases and four cases that were being monitored.
Baylor reported 79 active cases campus-wide on Thursday, 64 of which were students.
Baylor previously had to call off two games due to COVID-19 issues. The Bears' Sept. 12 season opener at McLane Stadium was canceled after 38 Louisiana Tech players reportedly tested positive.
Rhoades hurriedly scheduled a makeup game against Houston on Sept. 19 at McLane Stadium. But that game was postponed indefinitely Sept. 11 after some Baylor players tested positive for COVID-19.
The Bears finally played their first game on Sept. 26 as they romped to a 47-14 win over Kansas at McLane Stadium.
Despite missing five defensive players who were unavailable for unspecified reasons, the Bears had enough players against West Virginia and dropped a 27-21 double-overtime loss.
Baylor coach Dave Aranda was utilizing the bye week to improve specific areas of the team, especially the offensive line which allowed six sacks against the Mountaineers.
Aranda was pleased how the offensive line was improving this week before Thursday's announcement that Baylor was temporarily shutting down football operations.
"Our practice Monday was probably one of our better ones," said Aranda during Wednesday's Zoom press conference. "We watched a lot of film from it, and I'm just impressed with the physicality and effort that's put forth. When you walk into these meetings you can kind of feel the energy in the room. I think our O-line was at the forefront of that."
---
Photos: Baylor football at West Virginia
Baylor West Virginia Football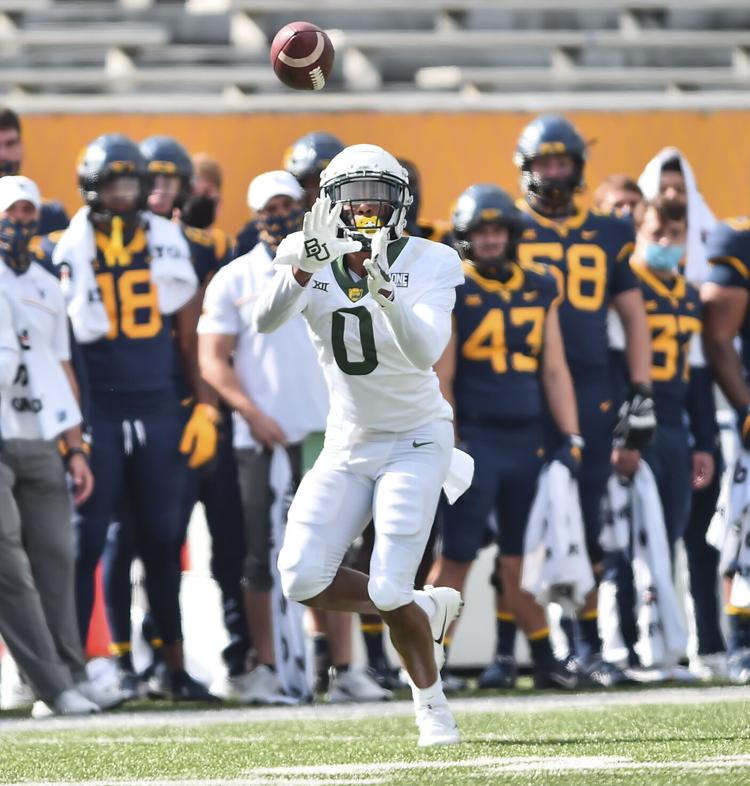 Baylor West Virginia Football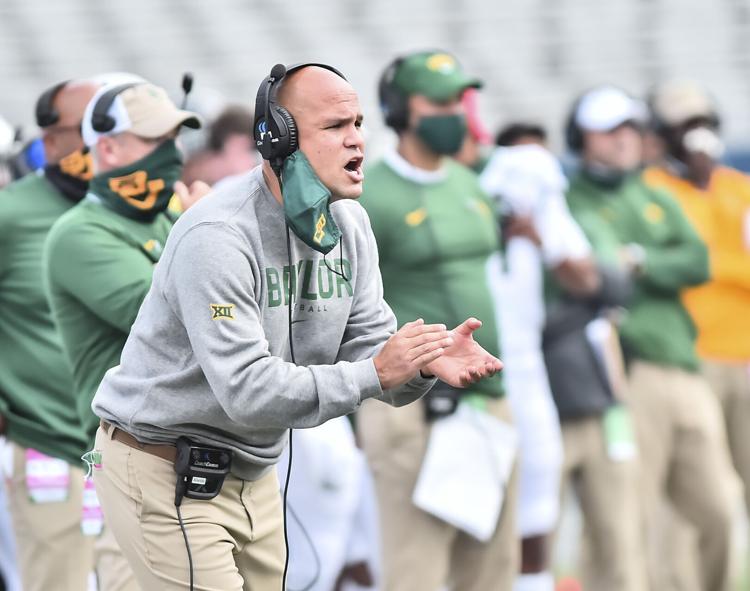 Baylor West Virginia Football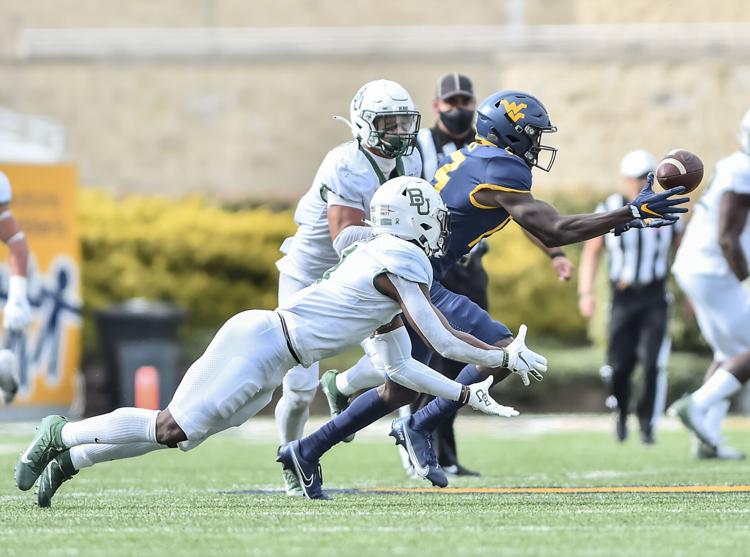 Baylor West Virginia Football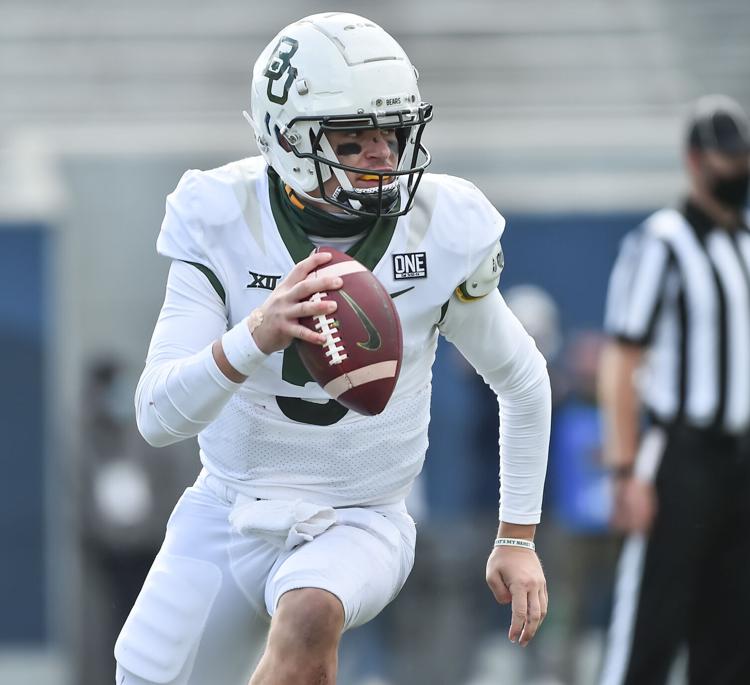 Baylor West Virginia Football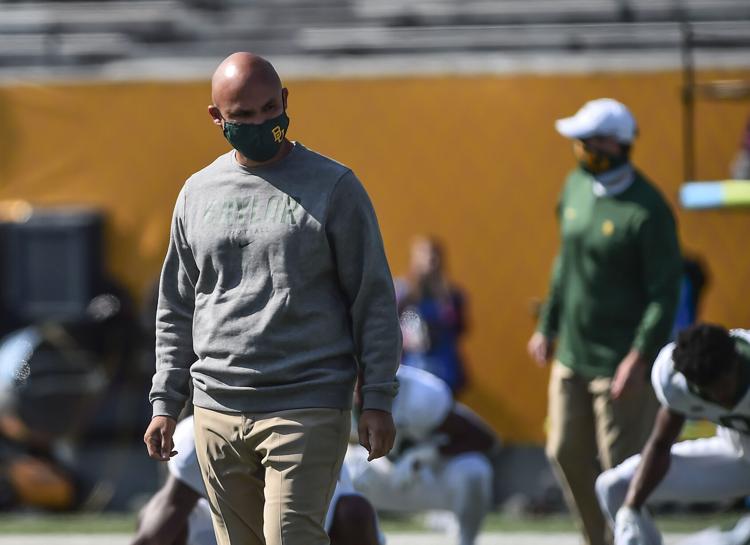 Baylor West Virginia Football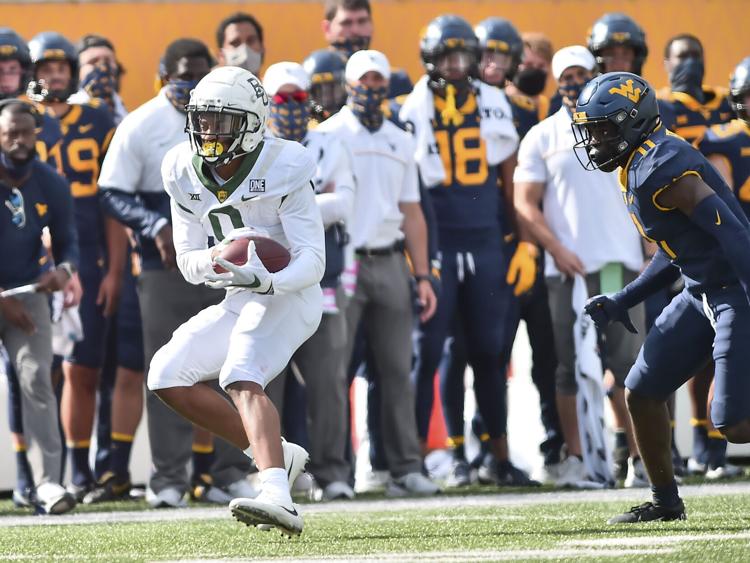 Baylor West Virginia Football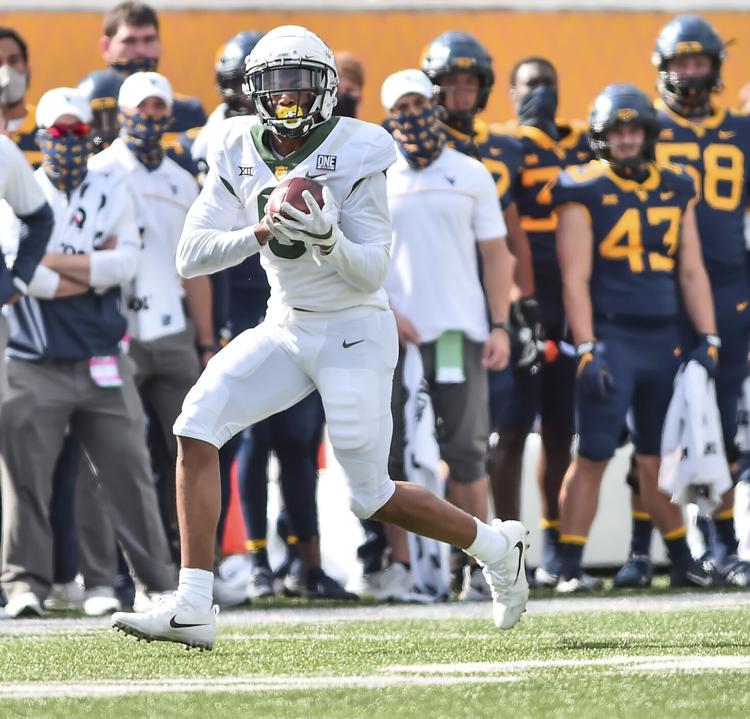 Baylor West Virginia Football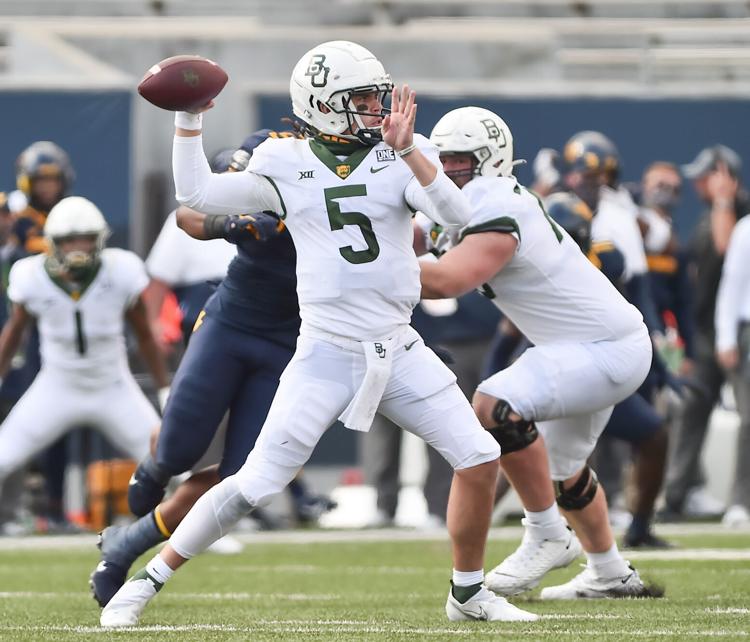 Baylor West Virginia Football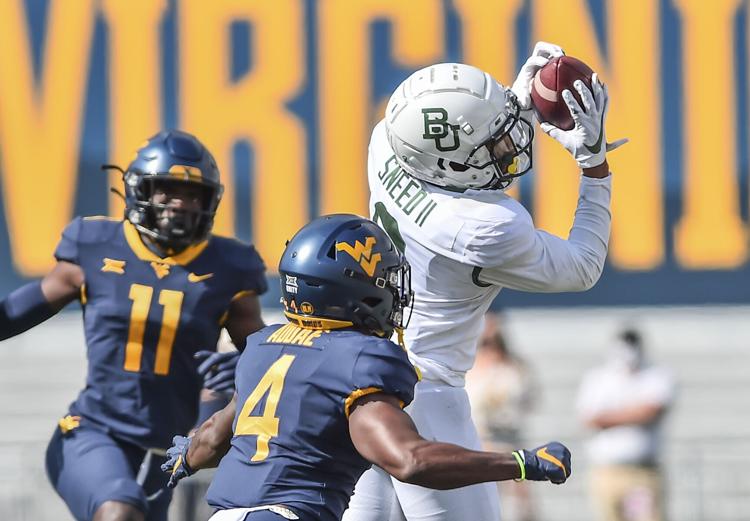 Baylor West Virginia Football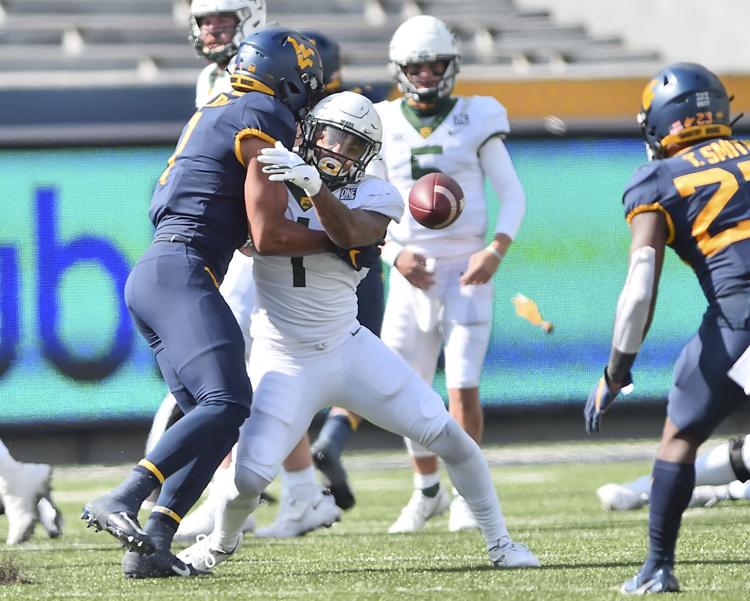 Baylor West Virginia Football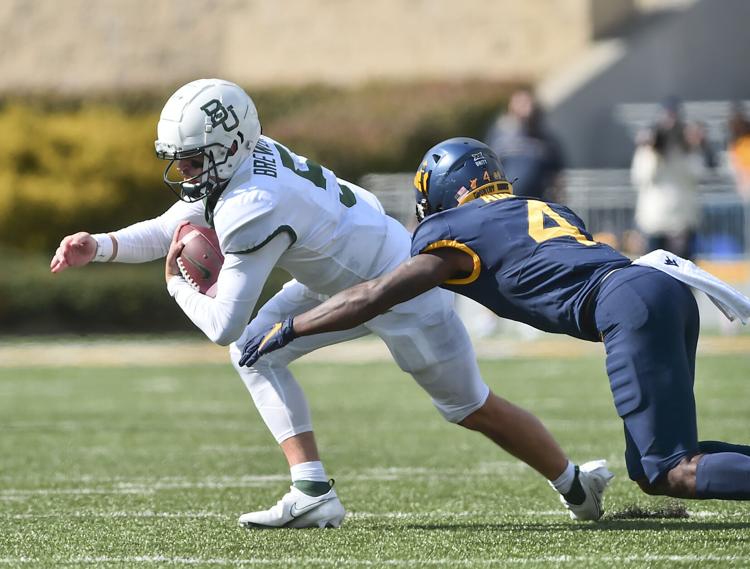 Baylor West Virginia Football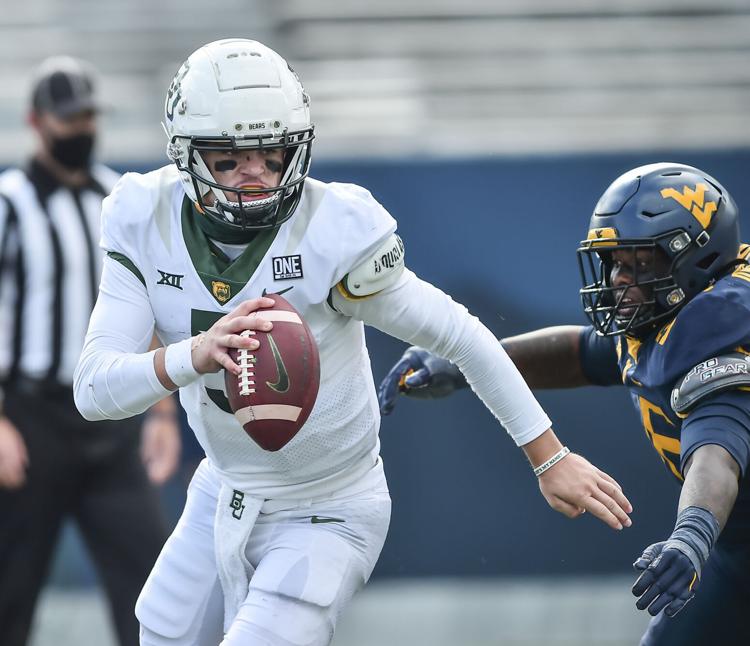 Baylor West Virginia Football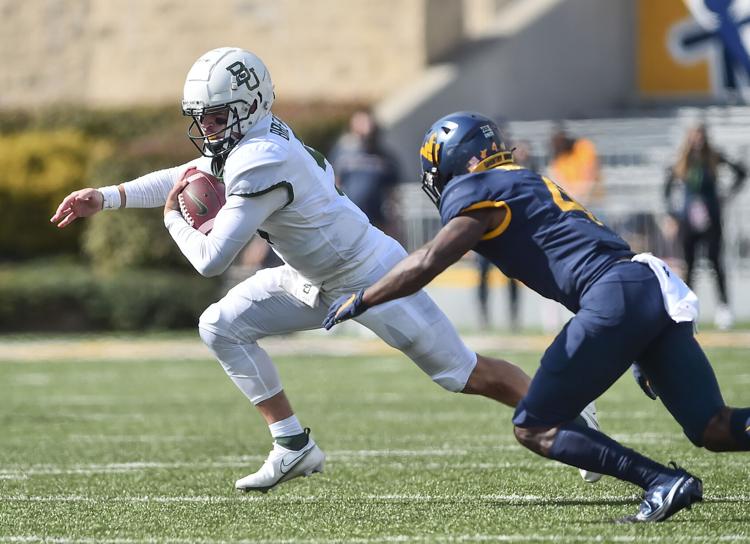 Baylor West Virginia Football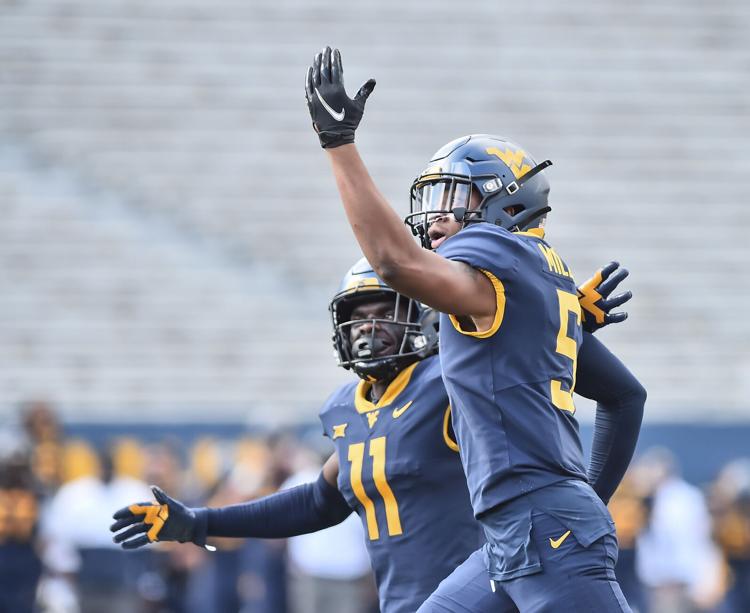 Baylor West Virginia Football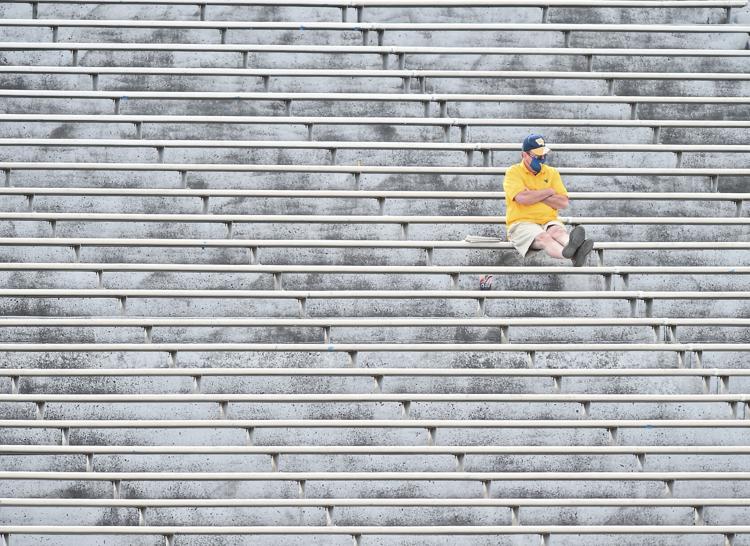 -- HIDE VERTICAL GALLERY ASSET TITLES (copy) -- (copy)
Be the first to know
Get local news delivered to your inbox!