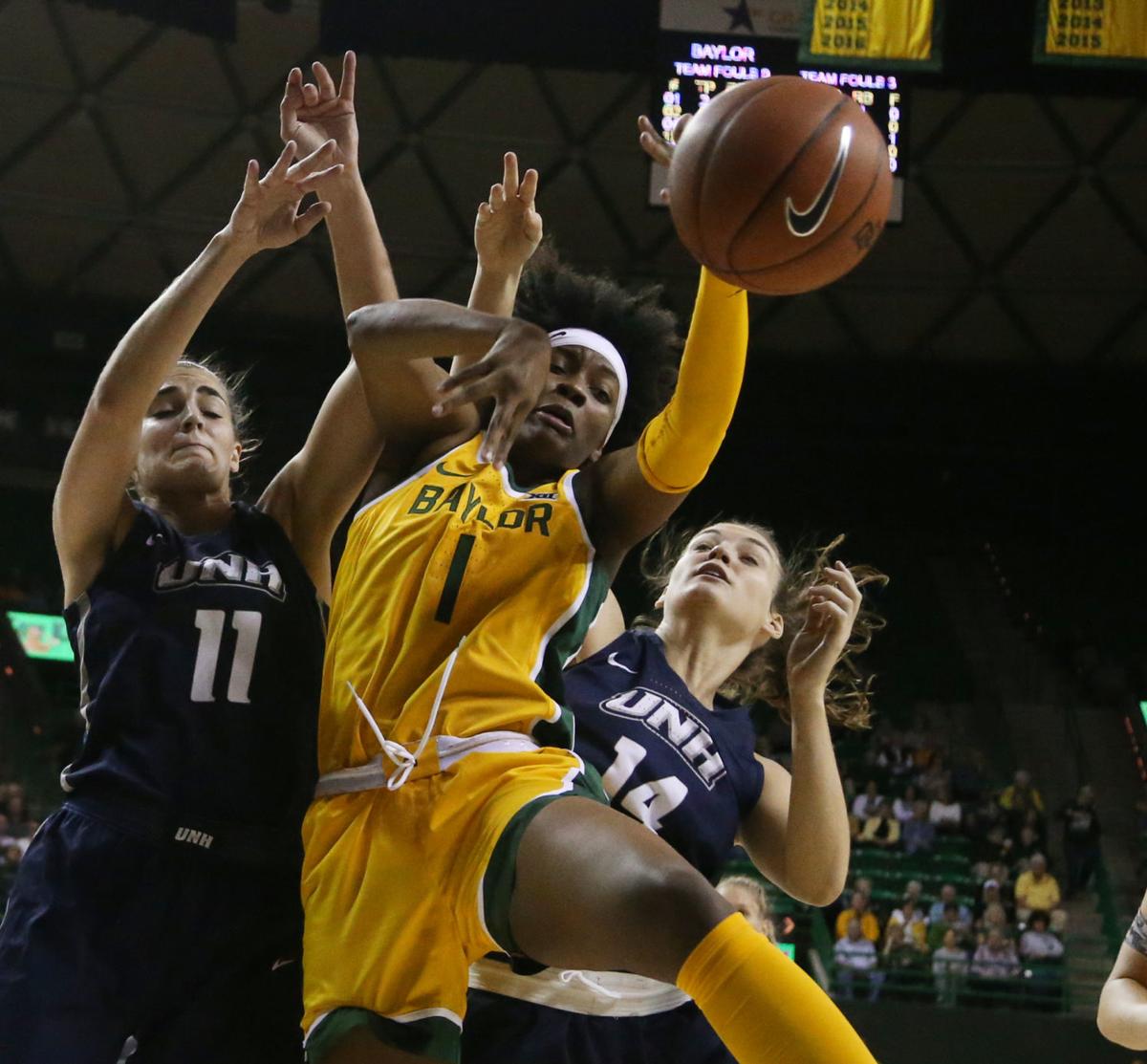 After spending Thanksgiving in the U.S. Virgin Islands, the Baylor Lady Bears returned home with a resolve to get back to work.
That's because preseason All-American forward Lauren Cox is still out of the lineup and the Lady Bears' 36-game winning streak is over. The run took them to the national championship in April and through the first seven games of this season. But South Carolina defeated Baylor in a Caribbean gym, so the Lady Bears will try to start a new streak.
That begins when the No. 7 Lady Bears (7-1) host Georgia at 7 p.m. on Wednesday at the Ferrell Center.
"(Georgia is) big inside, which is the problem we had this weekend," Baylor coach Kim Mulkey said. "When you play in the SEC, you're well-schooled. Every game you play in the SEC is pretty much tough. We will see how we're going to respond. I can tell you, I expect us to respond in a way that's one, better on the boards, and two, we guard people better."
Mulkey said she hoped that Cox would be able to play in St. Thomas, U.S. Virgin Islands last week. Cox has been resting a stress reaction in her right foot for the last three weeks, but she wasn't cleared by the team's medical staff to play in the Paradise Jam.
With only three games on the schedule this month, and none against top 25 competition, Mulkey said she's inclined to let Cox continue to get back to 100-percent health.
"So we'll, I guess, get her ready for January," Mulkey said. "I don't anticipate playing her in December."
Although Baylor fell to South Carolina on its Caribbean trip, the Lady Bears also notched a pair of wins against Washington State and No. 17 Indiana.
Lady Bears junior guard DiDi Richards scored a season-high 20 points in the win over the Hoosiers and forward NaLyssa Smith had 18 in each of the Washington State and South Carolina games.
Ultimately, Baylor's Thanksgiving trip played its necessary part in Baylor developing through nonconference play.
"We learned how we actually play when we play great competition," Smith said. "We learned how to play more team basketball, how to execute plays. We learned a lot of things we've got to work on and execute in practice more."
Be the first to know
Get local news delivered to your inbox!