Alex Phillips stands out as one of the more pragmatic ballplayers you could ever meet. He's intelligent, articulate and introspective, not prone to suffer delusions of grandeur.
With no minor league baseball now and an uncertain future on the horizon, many of Phillips' teammates have reached the crossroads of their careers. The former Baylor pitcher, now in the Minnesota Twins organization, has talked with several players, guys his own age, who are on the brink of retirement after laboring through weeks of agonizing soul searching.
Phillips, 25, isn't there yet. He'll get there someday — everyone's playing days end at some point. For now, he's still chasing the dream.
"I haven't really considered that," Phillips said. "So, my mentality is the same as it's been for a long time — dude, if all these people are going to start retiring that are your age, it's survival of the fittest. Whoever can last the longest is going to start playing in the big leagues soon."
2020 has been a peculiar year for everyone, baseball players included. Phillips should be in Pensacola, Florida, right about now. Maybe if he was lucky Triple-A Rochester, New York, if things in spring training went really well. But the COVID-19 outbreak offered a knee-buckling curveball to those plans.
Instead, Phillips is back in Austin, working for his parents' business part of the day while keeping his pitching arm primed the rest of the time.
"It was a weird, weird deal," said Phillips, who was working out with the Twins in spring training in Florida when all baseball activities were suspended. "It was the last thing in your mind whenever all this was going on, because you just think to yourself, 'This would never happen.' It happened."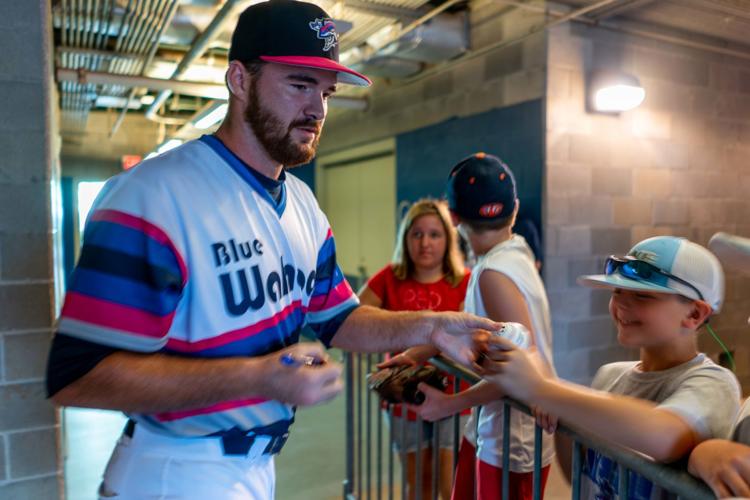 Phillips considers himself "kind of in the know" on Major League Baseball's 2020 plans, but uncertainty rules the day. He's pretty sure that there won't be four levels of minor league baseball as usual. "We're running out of time," the pitcher said. But he also thinks that big-league clubs won't want their top prospects sitting at home playing Xbox all day either.
One option that has been discussed is a developmental league for some of a club's minor league prospects. Phillips likened it to a "JV team" of sorts. And he'd be thrilled to grab a spot on that JV roster should it come.
"So, that's where I can go and throw in front of everybody and show them that I'm still here, still at the top of my game, if you ever need me, I'm ready to go," he said.
Phillips' journey to pro ball has followed the same circuitous path that a bad-hop grounder might travel. Bounce, bounce, zig, zag. A native of Nacogdoches, Texas, he signed with Arkansas out of high school. He pitched one year with the Hogs before transferring to San Jacinto College. While still with the Gators he signed with Baylor, missed his first season in Waco with Tommy John surgery, and then muddled through a 2017 season where he went 4-3 with a 5.83 ERA as a mid-week starter.
The 6-foot-4 right-hander altered his mindset midway through his senior year, taking a "seize the day" approach. Consequently, he carpe-ed the heck out of that diem, putting together his best all-around college season. He excelled as Baylor's long relief specialist, going 7-1 with a 2.40 ERA and 45 strikeouts in 45 innings.
That surge helped him land a spot on the independent Evansville (Ill.) Otters. Phillips increased his fastball velocity and pitched well enough there that the Twins signed him to a minor-league contract in August of 2018.
Last year, in his first full minor league season, he fashioned a 5-3 record with a 2.55 ERA and nine saves. He started out in Class A ball but earned two separate promotions to Double-A Pensacola, finishing the season there.
Thing is, Phillips got by mostly on guile, and the late-breaking movement of his fastball, which averages around 92-94 miles an hour. He said his curveball was a mess last year. A lot of the time he threw strictly fastballs, with nothing else working.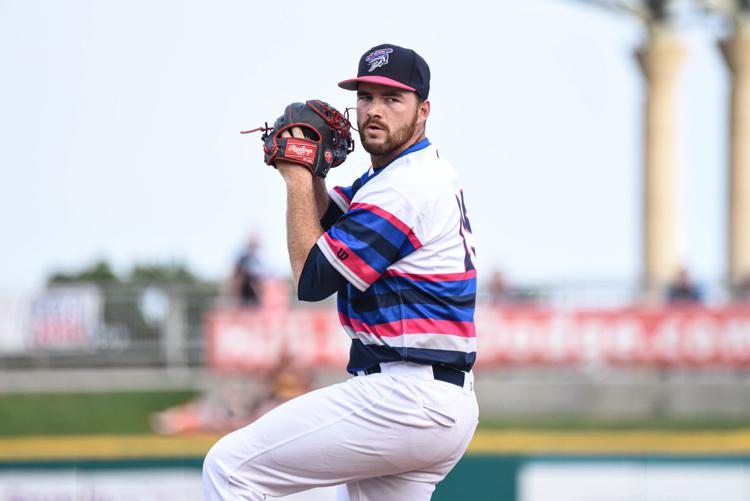 But he went back to the workshop over the offseason. He tinkered with a splitter that has given him consistent swings and misses during recent live at-bat sessions with other pro players in the Austin area. And he has resuscitated his curve.
"So I've got two pitches right now that I didn't have last year, or I think are much better than I had last year, and I performed pretty well with what I had," Phillips said. "So I'm thinking to myself, if I had a swing-and-miss slider, if I had a better curveball to go with my fastball, yeah, put me out there. I'm ready. If I was average in Double-A with what I felt like was one pitch, I feel like I'm going to do better by throwing three pitches that I feel like are pretty good. I was excited, still am excited."
Then Phillips added with a chuckle, "I guess day by day I might be losing hope."
That's an optimist talking. But even the ever-jovial Phillips has grown weary waiting for Major League Baseball to lay out a firm plan for the 2020 season. Those conversations with his ballplayer buddies provide a sobering alternate ending to the dream. Guys are working other jobs, some have babies on the way — Phillips, too, will welcome his first child with his wife Ashley in September — and some are realizing that it may be time to hang up the cleats.
Phillips wants to keep going. He had aspirations of making Triple-A this year, maybe even landing a spot on the Twins' 40-man roster late in the season and making his first big-league appearance.
But 2020 had other plans.
"In our opinion, it's going to shrink down. If they're going to reduce the teams, they've got to reduce the amount of players," Phillips said. "That's where, again, my age comes in, this guy is 25, 26 (in December), he's in Double-A. Do we think he's going to be a big leaguer in the future? That's where I was hopefully going to show something this year, but because that may not happen, it's all put on hold."
Concerned about COVID-19?
Sign up now to get the most recent coronavirus headlines and other important local and national news sent to your email inbox daily.